Articles
/
Misbaha: Turning beads into beautiful works of art
Misbaha: Turning beads into beautiful works of art
صناعة السبح في المملكة هوية وطنية وموروث حضاري
Source: Nadeen Al-Wazani
The practice of making misbaha, the string of beads commonly used to track the counting of tasbih, has developed into a cultural handicraft industry rich in social heritage and passed down through successive generations. Misbaha epitomizes national identity and is famous in the Arab and Islamic worlds. Some Saudi families manufacture these goods to provide a source of income.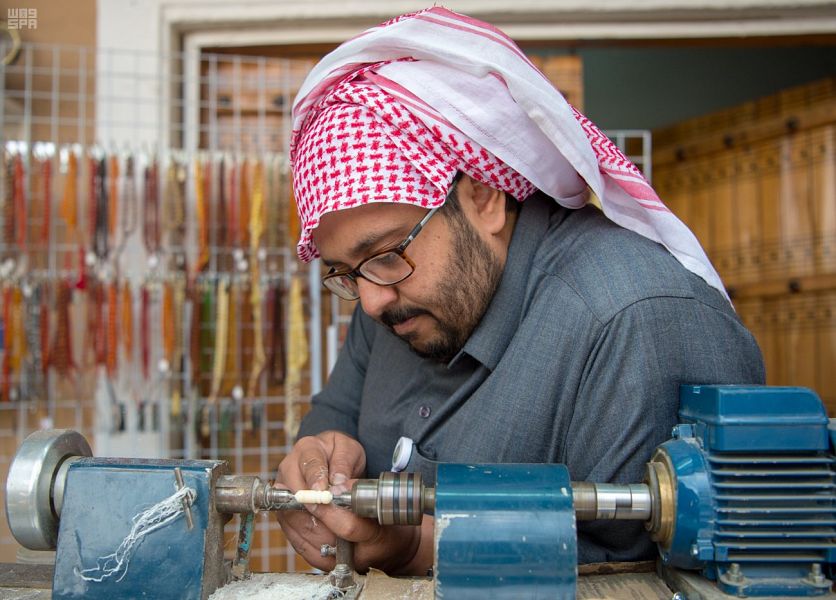 Manufacture
Making a Misbaha is a multi-stage process and each piece tailored according to the customer's needs. The manufacturing process begin with cutting the ore, refining the edges and making holes in the middle to form the beads. Then the beads are sanded, polished and threaded. There are either 39 or 45 beads in a Misbaha according to the customer's request. Skilled craftsmen have mastered producing different bead types, colors, and patterns. Some pieces may take up to a month depending on the type of materials used and workmanship.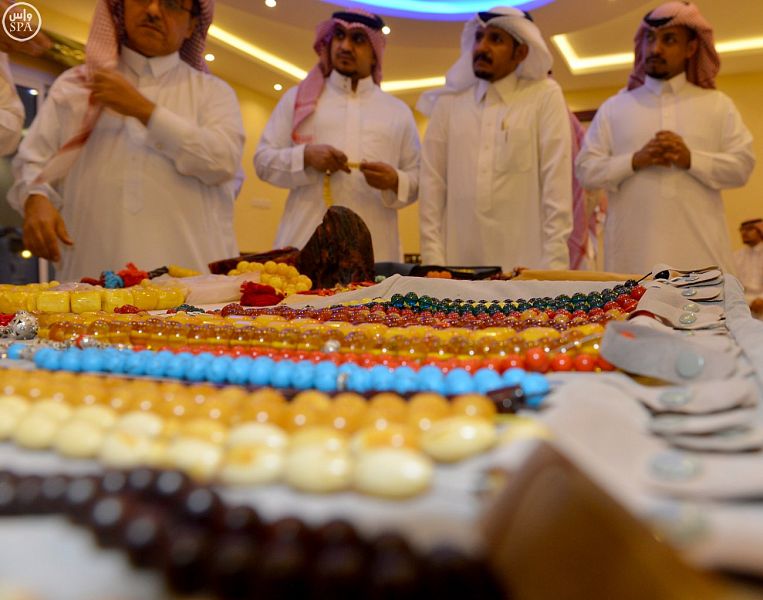 The natural raw materials used to manufacture Misbaha can cost thousands of Saudi riyals, especially in some rare pieces. The best and most popular types of natural materials include amber, ivory, coral, precious stones, softwood, olive wood and turtle shell. Industrial materials used include Bakelite, plastic and Catalin.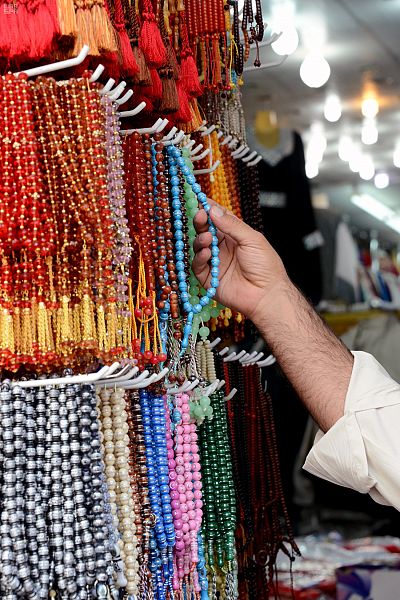 Ownership
To acquire a Misbaha is not only to purchase an accessory; it is also an investment and the value of a well-crafted piece may double over time. Misbaha has become central part of national heritage and traditions, as sheikhs and youth alike acquire them to keep track in counting tasbih, show off their quality, entertain, use as a luxury accessory especially on official occasions, or to gift them. Misbaha is a favorite souvenir gift for millions of visitors and pilgrims to the Kingdom.
Bazaars, workshops and festivals held throughout the Kingdom such as Makkah, Hail, Jeddah, and Riyadh support the local manufacture of this heritage product. The iconic Janadriyah festival is one notable example.
---