Articles
/
Mizmar: A Saudi folklore dance spreads joy and happiness
Mizmar: A Saudi folklore dance spreads joy and happiness
المزمار رقصة شعبية سعودية تنشر البهجة والفرح
Source: Fatima Al-Saleh
The traditional folklore competition organized by the Ministry of Culture has re-debated the documentation of intangible heritage such as dances, music and folk tales. They also discussed the mechanisms of its registration in official international organizations such as UNESCO, which previously included the Saudi Mizmar dance in the UNESCO Representative List of Cultural Heritage.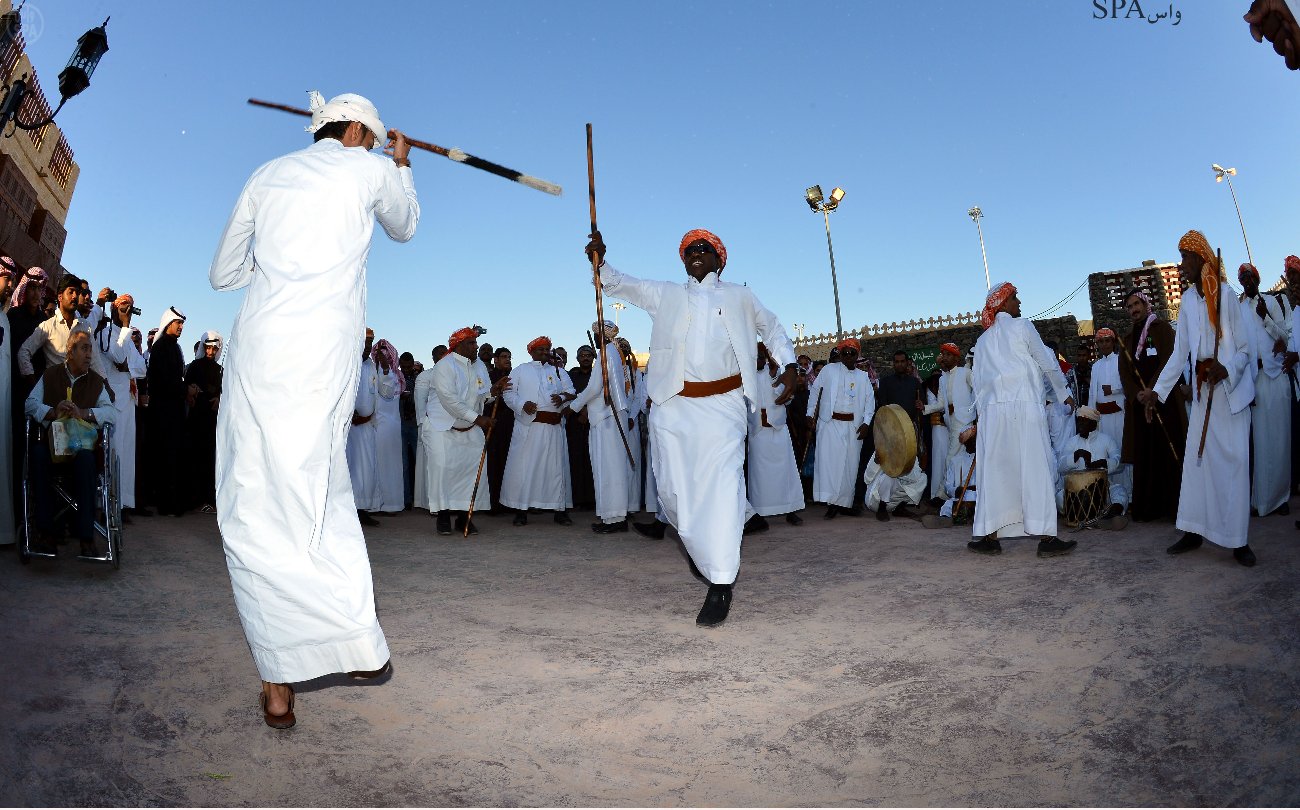 As the experts said, this dance has deep roots in the Kingdom, extending for decades or hundreds of years, and is one of the most relevant arts in the Hijaz region and its people who practice it in their celebrations and national events.
Regarding the importance of documenting the Saudi heritage in international organizations, Rahaf Kassas, director of projects at the Saudi Society for the Conservation of Heritage, said that the Kingdom has so far documented nine heritage items individually and jointly.
This year, three files were submitted to UNESCO to be registered, namely Sadu in cooperation with Kuwait, Al-Khawlani in cooperation with Yemen, and Al-Basht Al-Hasawi.
She also added: "this documentation will contribute to highlighting the cultural dimension of the Kingdom and its authentic history.
It will also serve as a record and data bank for the Kingdom at UNESCO."
Kassas explained that the documentation of heritage in UNESCO is not random or arbitrary, since there are standards and procedures for the registration as well as plans to keep the heritage from extinction. The process of registration of the Saudi heritage has begun with the efforts of the Saudi Society for the preservation of heritage since 2015.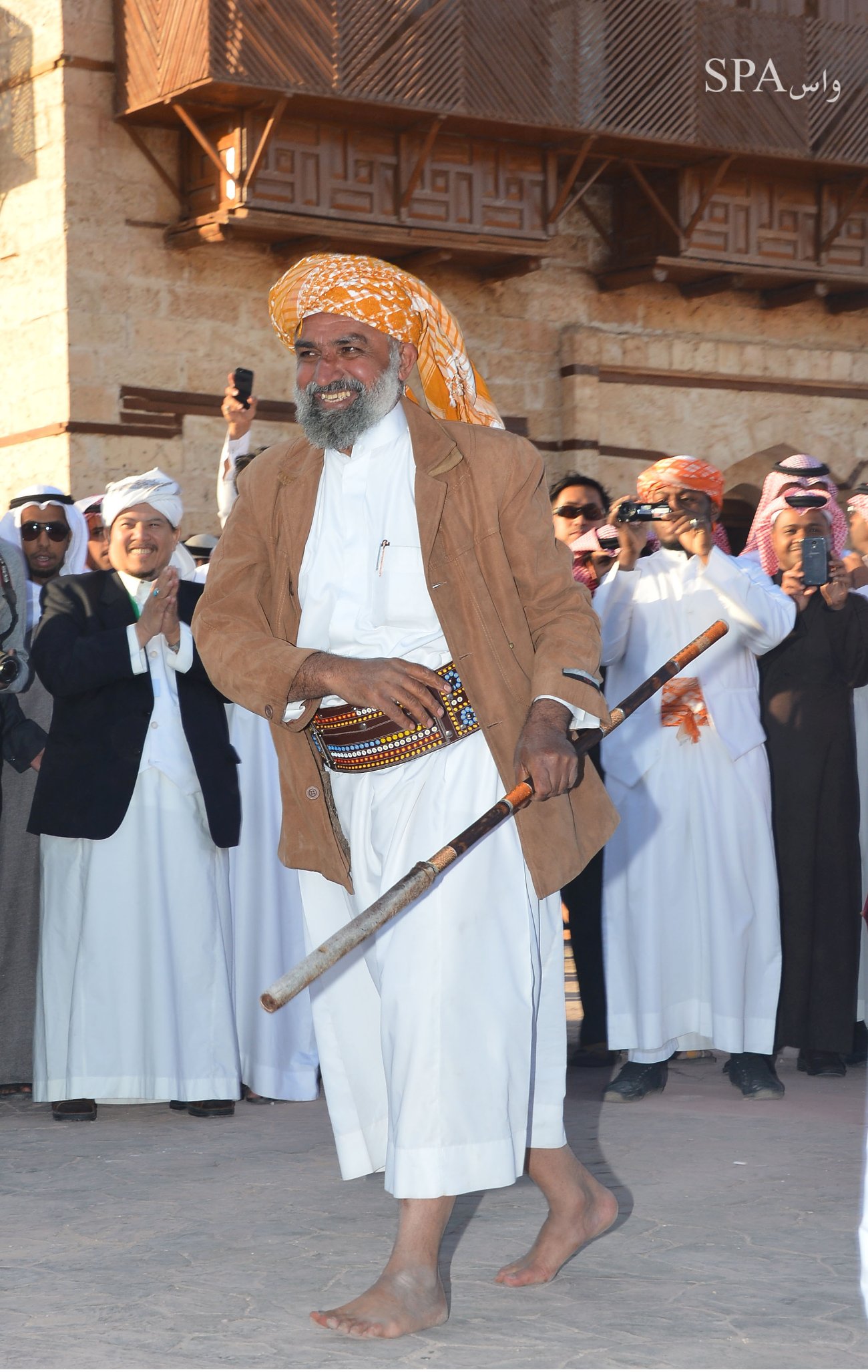 The well-known Saudi musician Talal Bagher explained that the Mizmar dance has its roots in the Arabian Peninsula for five hundred years. He said "it is not true what is being circulated about its origins, which are of the Hijazi folklore origin and has a huge audience that has been documented in international forums and national events."
Bagher also stressed that documenting the Saudi heritage in UNESCO is important "and entrenches our artistic identity, especially since our country is rich in traditional colors, which reflects the depth of culture appeared in the people's poems, rhythms and dances».
The inclusion of the Mizmar dance to UNESCO came after it was approved by the members participating in the UNESCO meeting, after the submission of an integrated file on the Mizmar art to UNESCO for registration in the Representative List of the Intangible Cultural Heritage. The team of documenting the Mizmar dance, from the Saudi Society for the Conservation of Heritage, has met for two years with a number of experts and specialists interested in the Mizmar art to record a number of its famous melodies and rythems.
---