Articles
/
Najran: A captivating open-air museum
Najran: A captivating open-air museum
نجران متحف تاريخي يضم العديد من الآثار والقصص القديمة
Source: Abeer Al-Amoudi
The southern province of Najran is probably not as well-known as the neighboring Asir province, but nevertheless it is rich in historical sites dating back to the Byzantine, Umayyad and Abbasid periods. The presence of these landmarks indicate that the region was probably an important commercial and agricultural hub. Visitors can find calligraphic inscriptions from 115 BC, hieroglyphics and ancient Egyptian inscriptions dating back to the first Islamic eras at these sites. Prior to starting your journey choose one of hotels in Najran listed here. Here is Wafy's suggested list of Najran restaurants.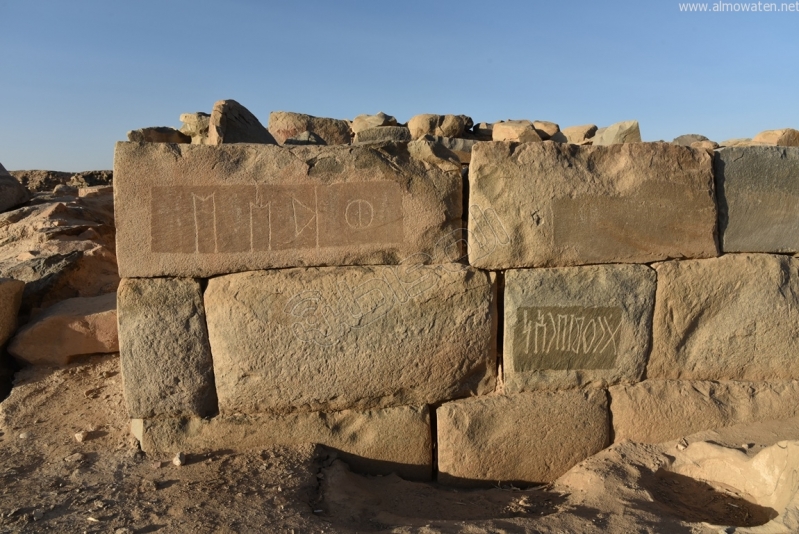 People of the Ditch
To understand the history of Najran better, we need to refer to a Qur'anic parable about thousands of people from the region who used to believe in Allah and refused to convert to Judaism in what was then ancient Yemen. However, an unjust Jewish Yemeni ruler, Dhul Nawas al-Himyari, dug ditches and lit fires in them; he then threw the believers into them. Thus, they were named People of Ditches.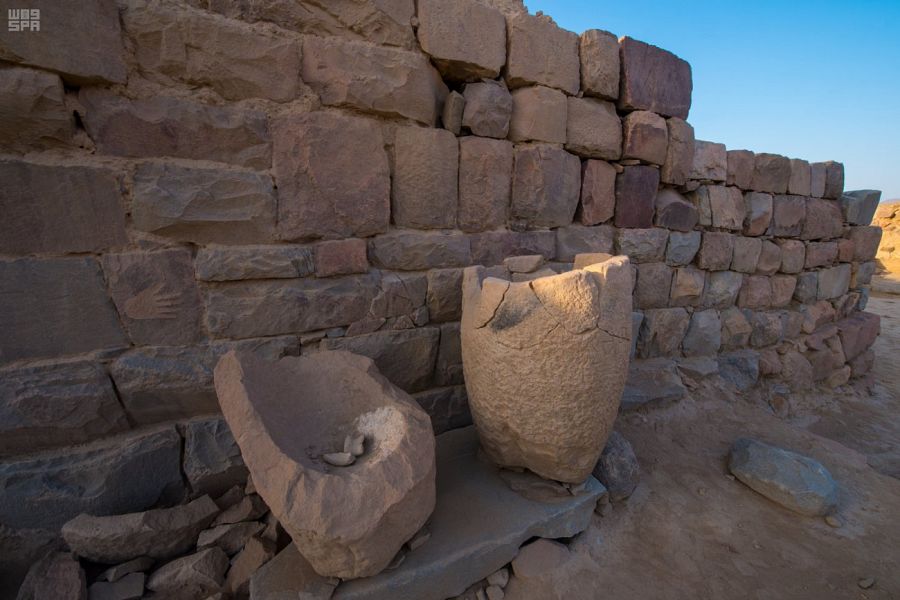 Once you set foot in this village, you can see traces of where this genocide took place, such as bones, ashes, remnants of old drawings and engravings. The village is located five kilometers southwest of Najran and witnessed many military campaigns. It is considered a prime site to understand the distinctive civilizations that inhabited southern Arabia.
The history of AlUkhdood castle, the most prominent landmark on the site, dates back to 500 BC. The fort itself is an integrated rectangular city surrounded by a wall 235 meters long, with a strong fortification system to protect the city and its inhabitants.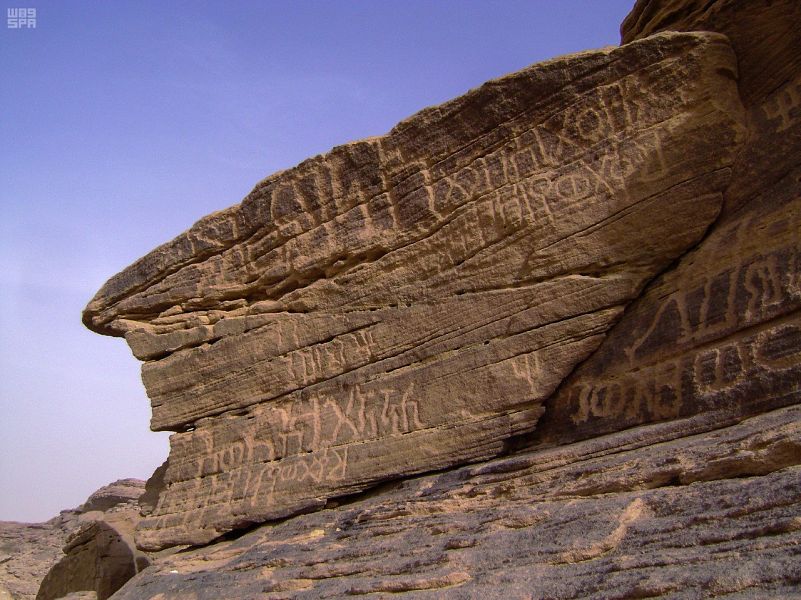 Historic monuments
The Saudi Commission for Tourism and National Heritage carried out many archaeological excavations inside the castle and discovered a mosque dating back to 8 AD. They also found many petroglyphs that date back to 7,000 BC to 1,000 BC. They indicate the presence of ancient humans who domesticated greyhounds and hunted using spears, sticks, bows and arrows. Archeological artifacts such as crockery, coins and Islamic graves were also discovered.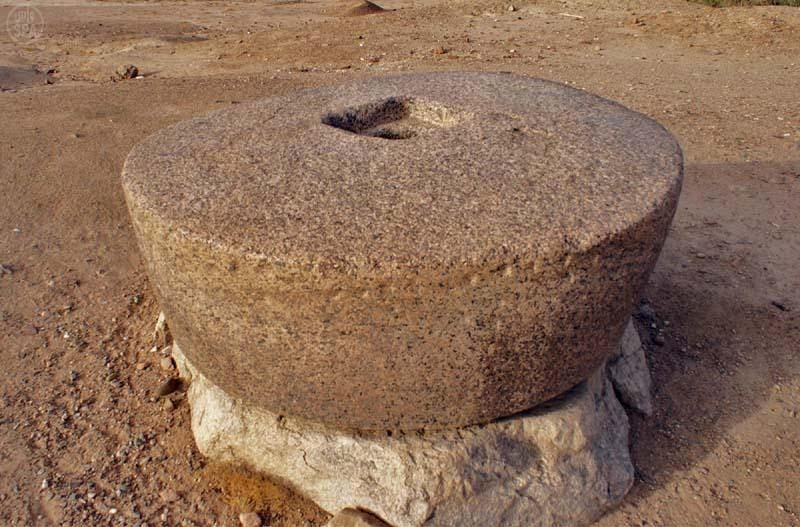 The Shoaib Dhahdah area contains primitive stone tools and archaeological evidence proving that humans settled in Najran more than a million years ago during the ancient Stone Age. Tools such as cutters, stone hammers, scrapers and small blades have been discovered.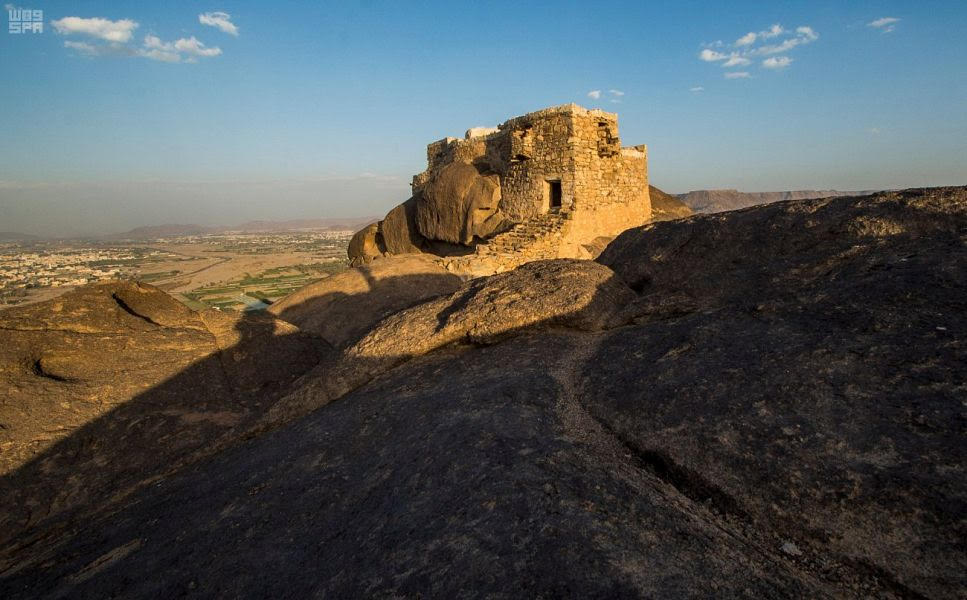 This fort is located on the western side of Najran in the middle of Jabal Abu Hamadan and Jabal Saadan, overlooking farms and villages scattered on the banks of the valley. The castle was built with stones, mud, Sidr wood and palm trees by the Yemeni army when it invaded Najran in 1348 AH and used the location as a base of operations. However, a Saudi army led by future kings Saud and Faisal defeated the Yemenis. The area is now a tourist and historical landmark.
---