Articles
/
Palaces that helped the Saudi state grow
Palaces that helped the Saudi state grow
قصور لها بصمتها في نهضة الدولة السعودية‬
Source: Khuloud Al-Saleh
Palaces in the Saudi state often convey a distinctive sense of symbolism and were usually the stage for a key historical event – such as the unification of a country or monumental decisions concerning national prosperity and policymaking. There are three palaces of such great importance in Saudi history: Al-Masmak, Al-Murabba and Al-Hukm.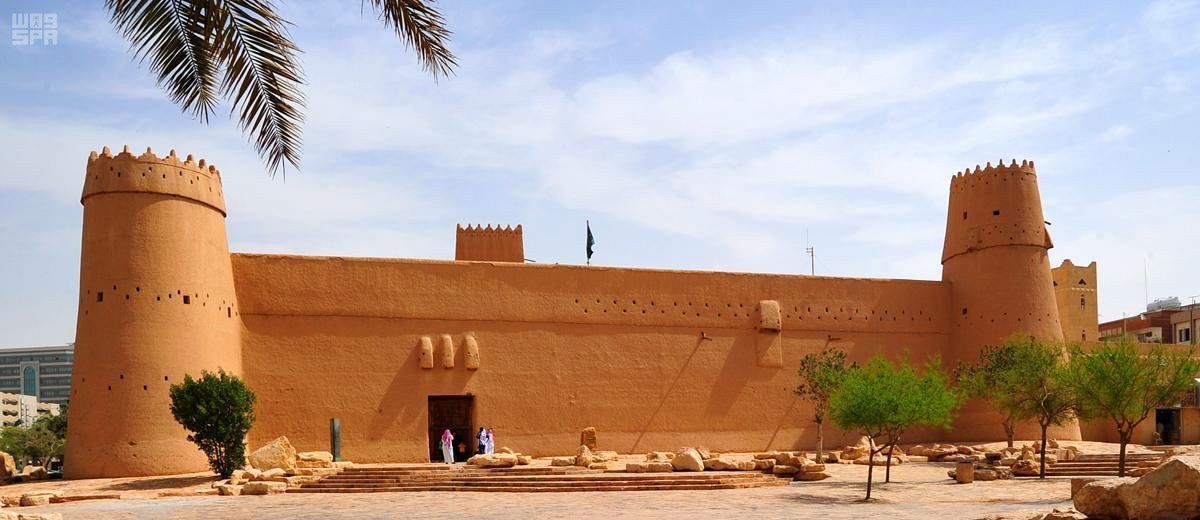 Al-Masmak Palace occupies a prominent place in the history of Riyadh in particular and the Kingdom in general as it was the scene of an important battle that led to the establishment and unification of the Kingdom. It is where the heroic conquest of Riyadh took place led by King Abdulaziz in 1902.
Masmak means thick and high fortress. It was inaugurated in early 1995 under the auspices of Custodian of the Two Holy Mosques Prince Salman, Governor of Riyadh at the time. The palace's door witnessed a fierce battle between King Abdulaziz and his opponents. It also contains a Diwaniya, mosque, well, 18-meter-high cylindrical towers as well as a square tower in the center overlooking all parts of the palace.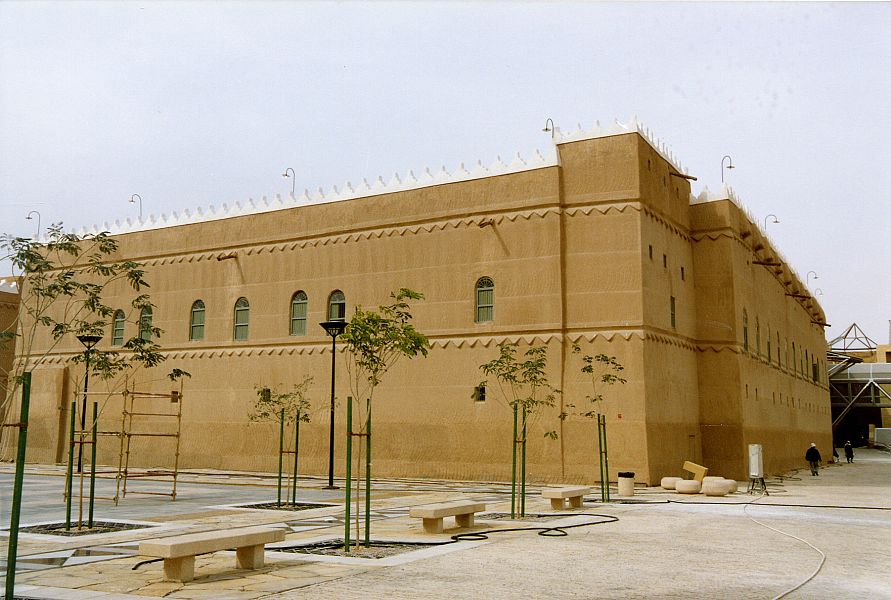 Al-Murabba Palace has witnessed important stages in the history of the Kingdom and its construction dates back to the era of King Abdulaziz, who ordered the construction of a complex of palaces in late 1936 outside the old city of Riyadh. In 1939, King Abdulaziz and his family moved to Al-Murabba, which became the headquarters for running the state.
The palace is built on an area of 1,680 square meters and was built using traditional architectural methods with local materials including mud bricks, stone and palm trees. In the center is an open courtyard overlooking all rooms and the walls, ceiling, and windows are decorated with simple and colorful geometric shapes.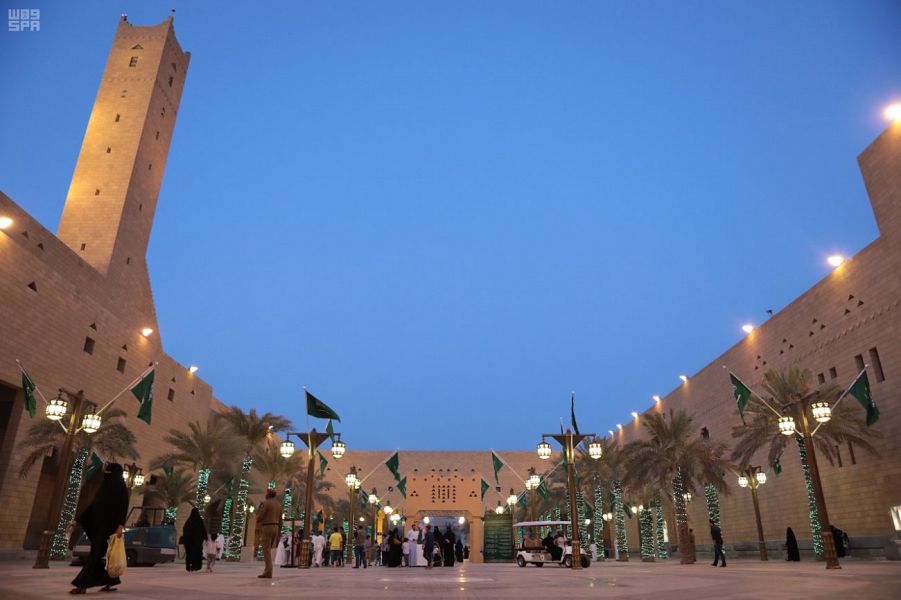 Al-Hukm Palace, or the Palace of Riyadh province, was established on an area of 11,500 square meters. The design of this palace was inspired by the traditional architecture of the capital. It is one of the most prominent political, historical and social landmarks of the Kingdom and is where the third Saudi state in 1902 was established.
The palace contains the king's office, a grand reception hall, an office for the governor of Riyadh, a council to receive citizens, meeting rooms, guest lounge and other facilities. It is also where Al-Adel, Imam Muhammad bin Saud and Safat squares are situated – all popular destinations for walking, shopping and learning about Saudi history.
---