Articles
/
Qasr Al-Sharia: Mosque of culture and science
Qasr Al-Sharia: Mosque of culture and science
مسجد قصر الشريعة التاريخي: منارة ثقافية وعلمية
Source: Abeer Al-Amoudi
Historic mosques continue to undergo restoration across the Kingdom and the Qasr Al-Sharia Mosque located in Riyadh province's Al-Kharj governorate is no different. The mosque is situated in the village of Al-Hayatham, considered one of the most well-known agricultural areas in the governorate that features many private farms.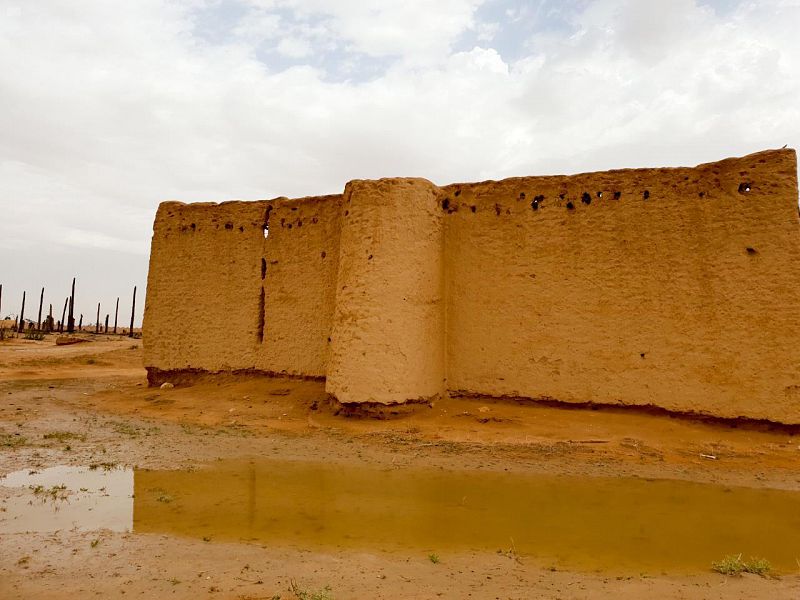 History
Qasr Al-Sharia dates back to 1920 and is being restored as part of a project led by Crown Prince Mohammed bin Salman. Its historical importance lies in its affiliation to the Sharia Palace, where many families used to live during the era of the Kingdom's late founder King Abdulaziz.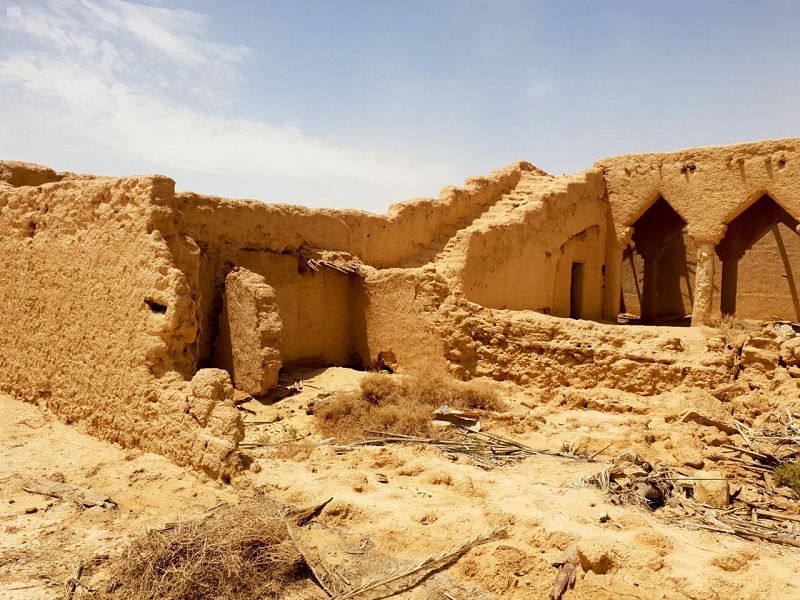 Culture and science
In addition to being a place of prayer and worship, the mosque is a cultural and scientific hub for the local villagers. In the past, sheikhs used to deliver many Islamic lessons and lectures about the Holy Qur'an.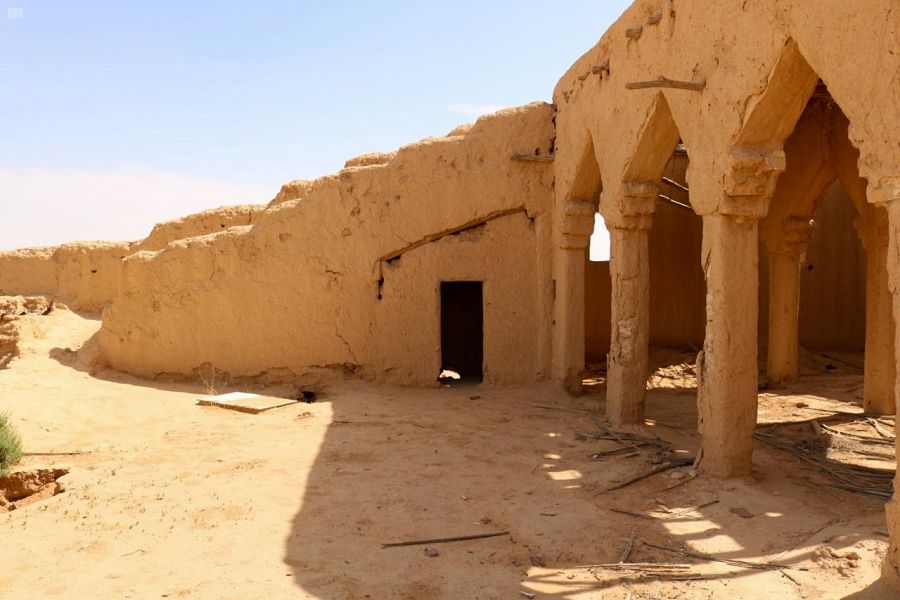 Construction and expansion
The Najdi-style building has been expanded to accommodate 150 worshipers across an area of 371 square meters. It now features a prayer area, seclusion area, toilets and ablution facilities for men and women.
---