Articles
/
A trip to the mysterious Rawafa mountain and temple
A trip to the mysterious Rawafa mountain and temple
رحلة إلى جبل روافة وسر معبده الشهير
Source: Khuloud Al-Saleh
Two years ago, 20 middle-aged Saudi citizens decided to explore the best tourist gems in the Kingdom. One such location was Rawafa Mountain, also known as Mount Hisma, which is situated between the majestic Al-Lawz Mountain in the west and the plain surrounding the city of Tabuk in the east. One of these intrepid travelers – Raja Hamed Al-Juhani – spoke to Wafy about their trip to this majestic mountain.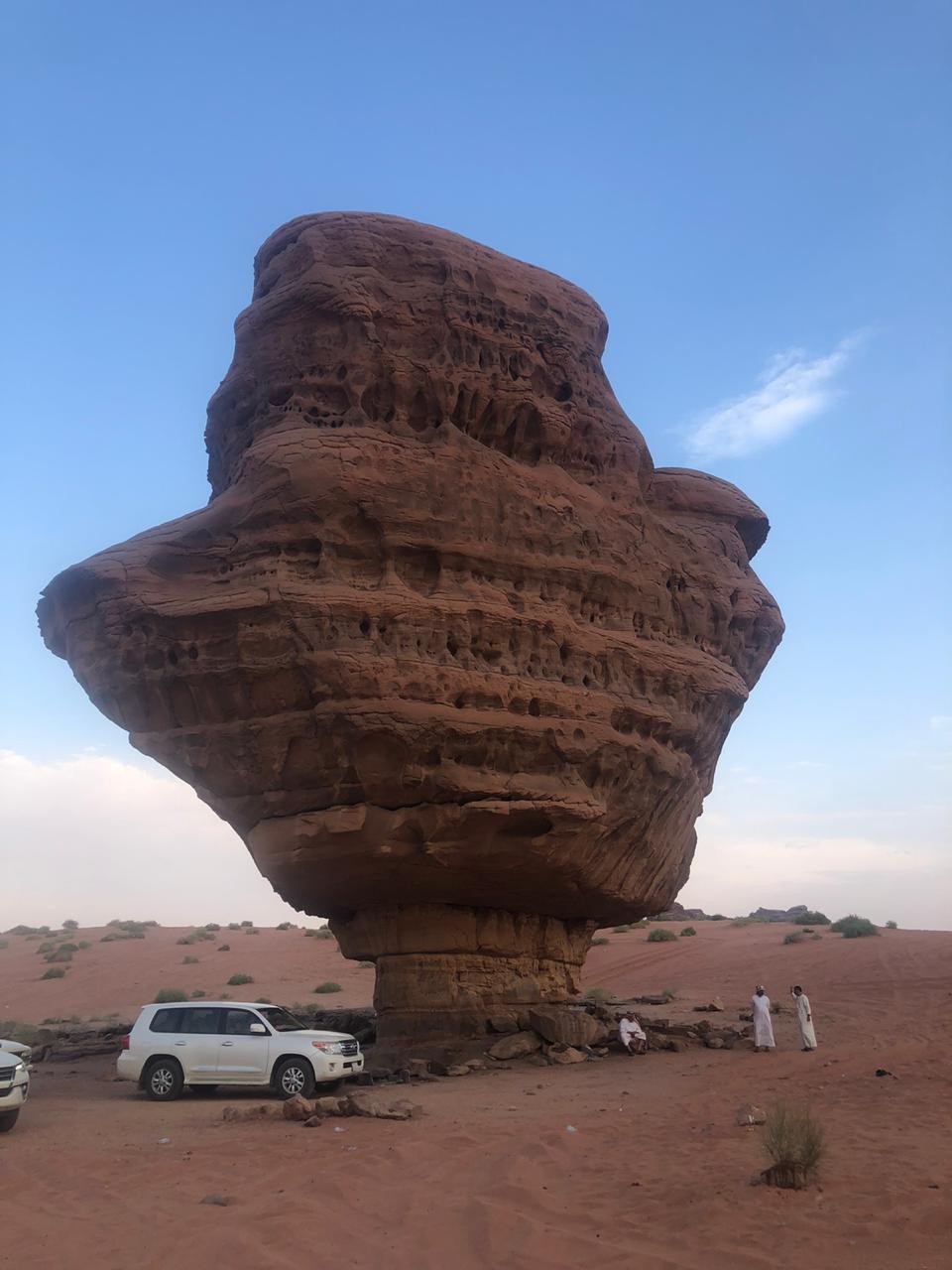 An early morning start
"We headed to Rawafa Mountain from Madinah early in the morning on the new Tabuk road passing through Al-Mulaylih, Salila Juhaina, Amira among other locations." While on the road, we stopped to have our breakfast and finally arrived at Tabuk by around 3.30 p.m.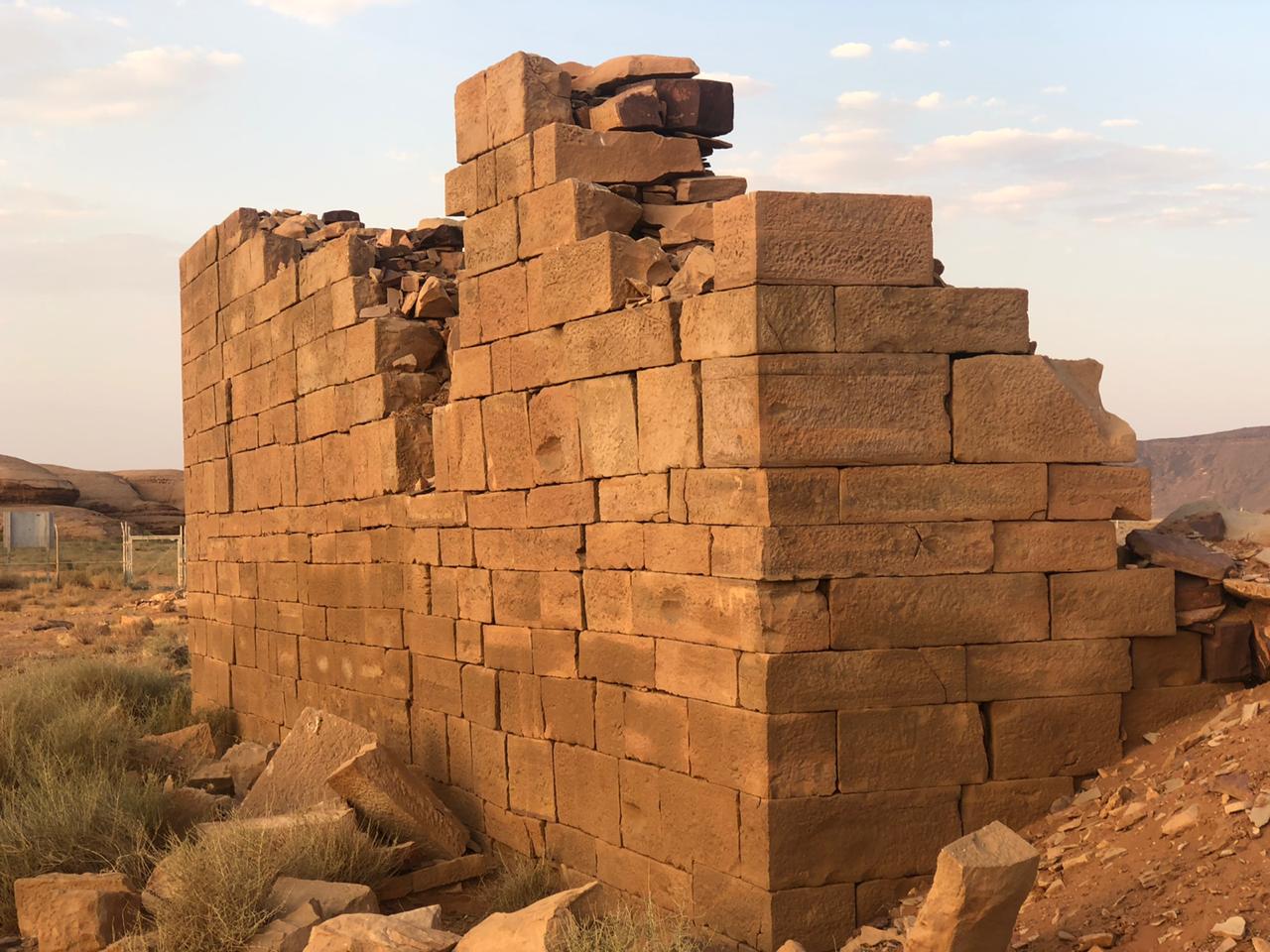 From there, we headed east to Wadi Ad-Dyqa (also known as Al-Hanu) on our way to Rawafa Mountain and passed by the ruins of an old building said to be a Nabatean temple built in the year 166 AD.
This temple is located 115 kilometers southwest of Tabuk and historians believe it is an ancient pagan place of worship built by the Romans – the building is distinguished by its small size that does not exceed 30 square feet. We then continued to walk on fine sand and took in the beautiful greenery and mild weather.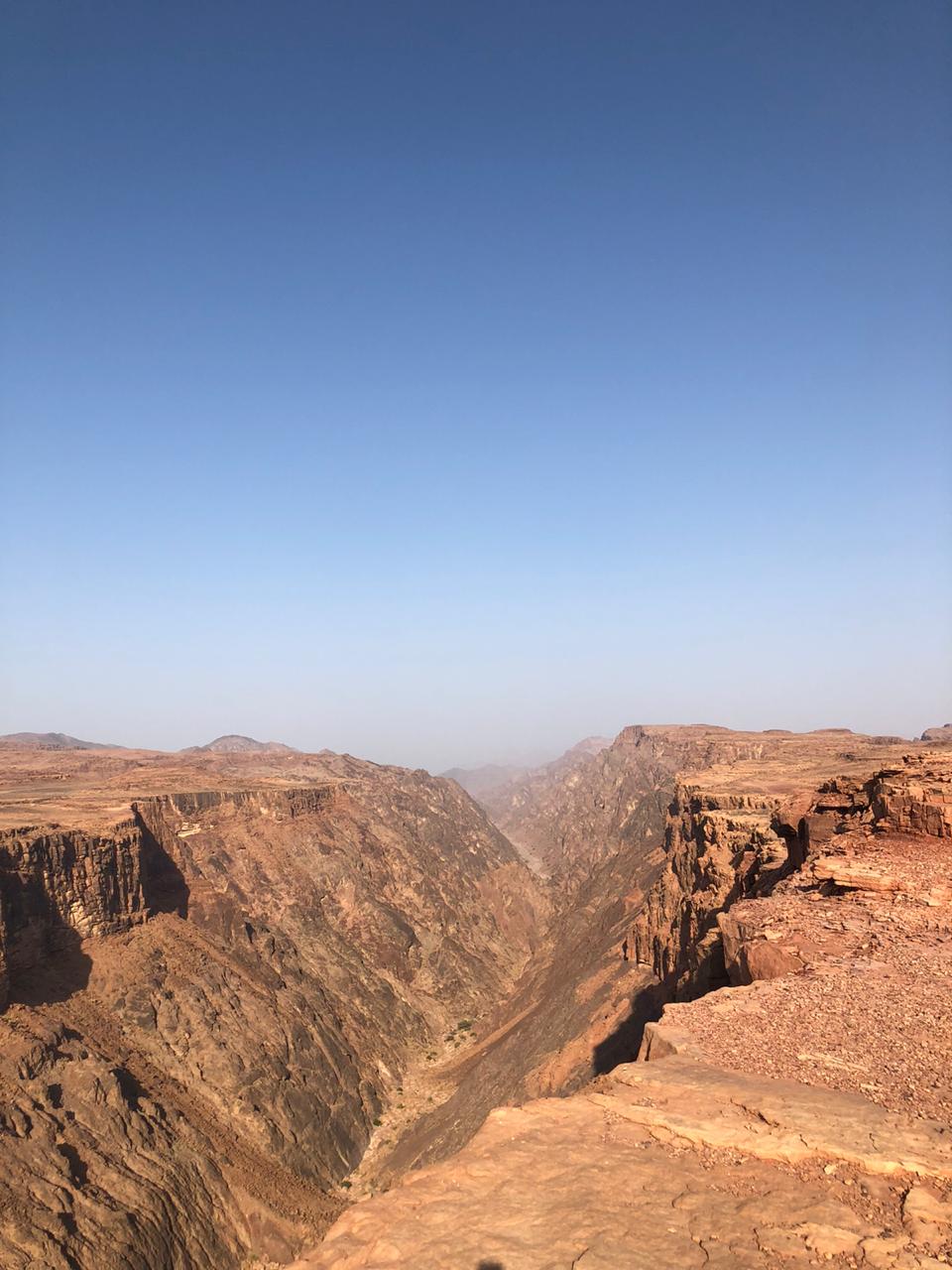 Rawafah Cleft
"On the morning of the second day, we traveled to a deep groove called Shaq Rawaafa – also known as Rawaafa cleft – overlooking the breathtaking Wadi Galil. We then headed east to the beautiful arch of Rawafa, located near lush acacia trees spread across the valley.
We later took a walk to the Shaqra area near Rawafa on the road – there lay the stunning Prince's plateau (named after Prince Abdul Majeed, the previous Emir of Tabuk). We set up camp and stayed there overnight, enjoying the cool weather and amazing views."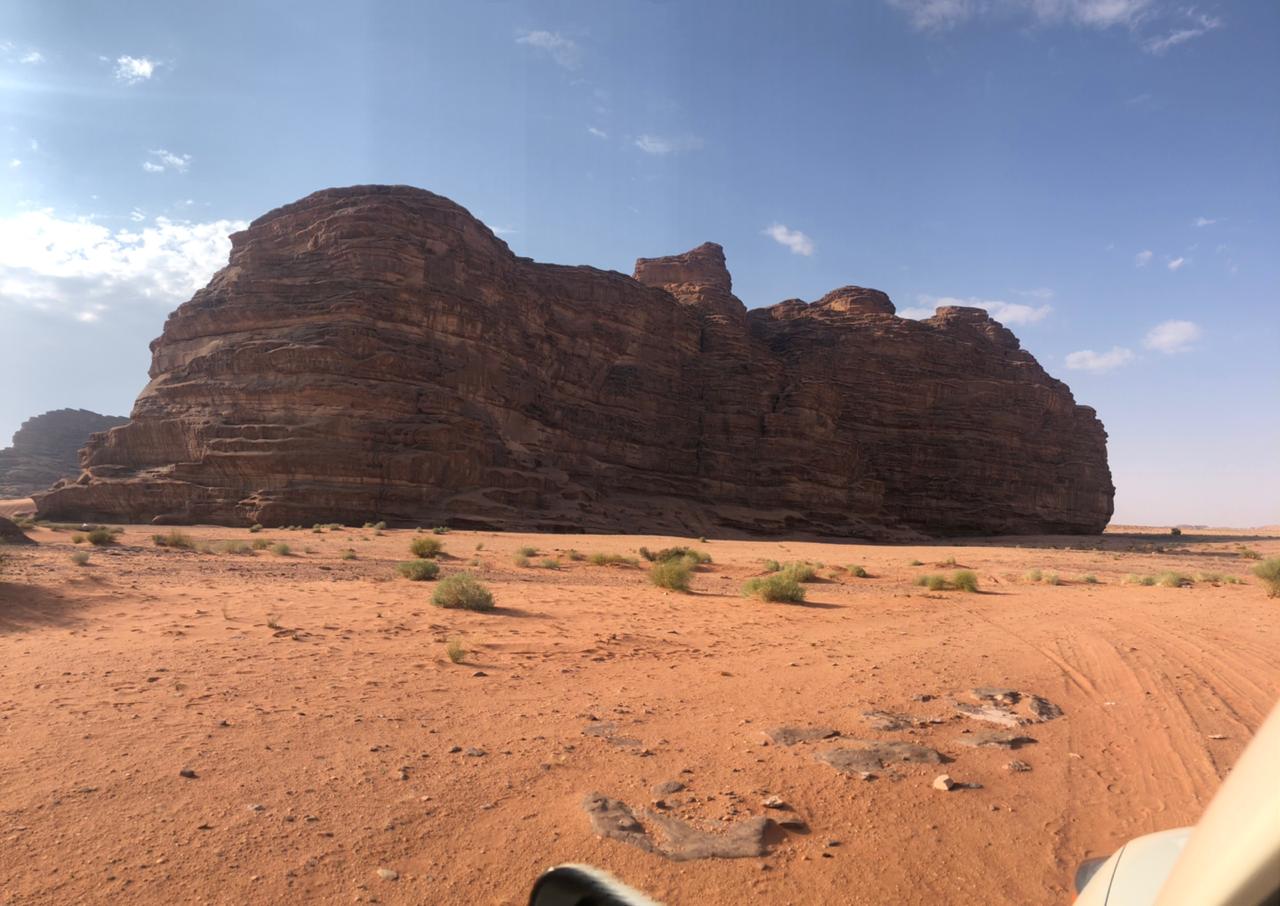 End of a trip
"On the morning of the third day, we headed back to the Rawafa cleft and continued on the road back to Tabuk city, passing by Dissah and the idyllic Dama Valley. We couldn't pass up the opportunity to take some time out to enjoy the beautiful nature and see the penguin rock, before finally heading home."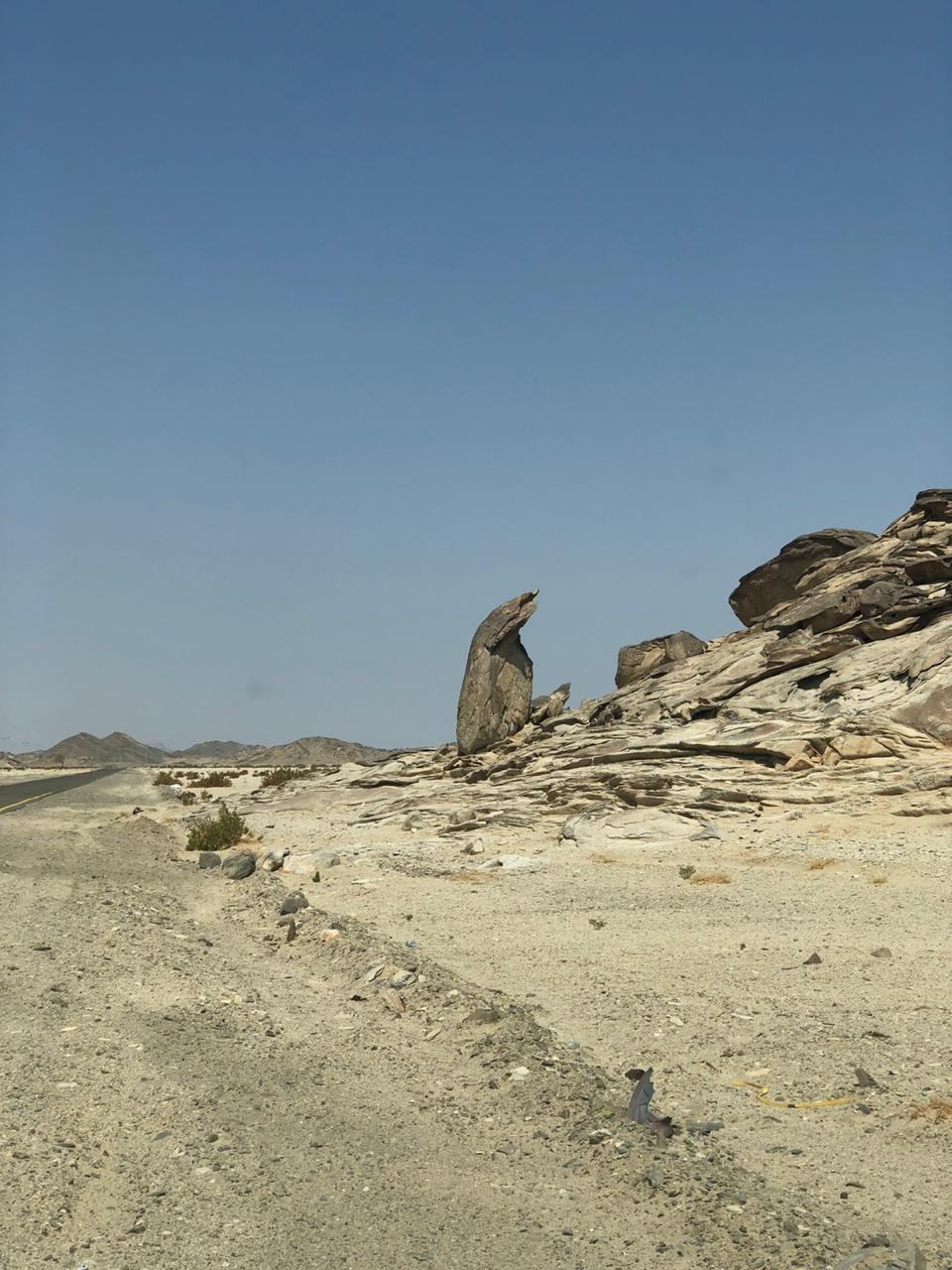 Trip and Photo by: Raja Hamed Al-Juhani
---