Articles
/
Rijal Almaa: a village with a deep history
Rijal Almaa: a village with a deep history
رجال ألمع.. قرية تحتضن تاريخاً عريقاً
Source: Wafy
There is much to explore when you visit Rijal Almaa Village. Located in Asir province about 45 kilometers west of Abha, this distinctive village was developed during the 10th century and has 60 stately homes built with clay, wood and stones. The homes are linked to each other and have identical architectural features.
Constructed on mountains, the buildings are a prominent tourist attraction. Surrounded by beautiful scenery and full of heritage, the village has much to tell its visitors. It used to link the southern areas of the Arabian Peninsula to the holy cities of Makkah and Madinah and eased the journeys of many pilgrims.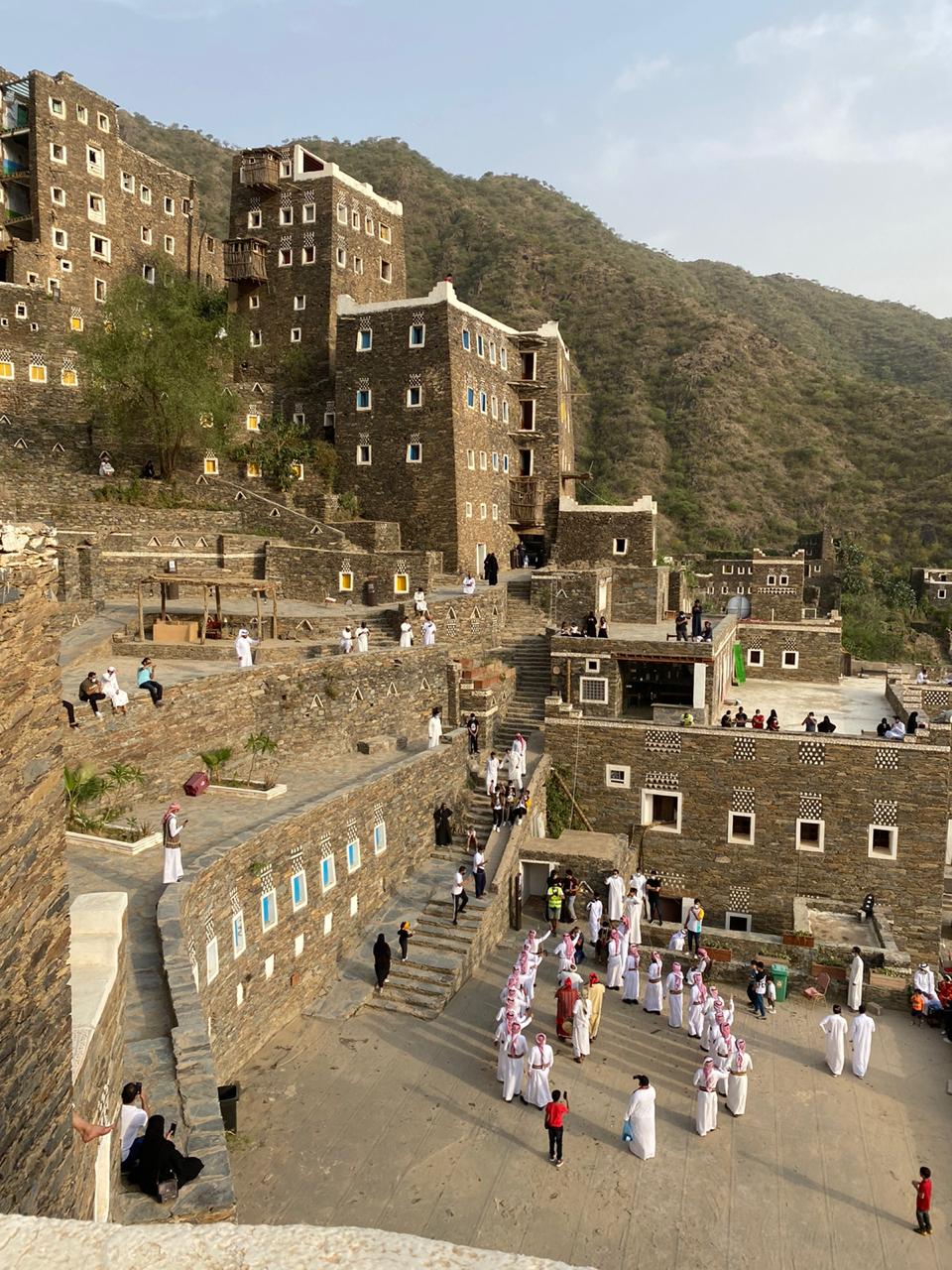 Al-Alwan Museum
One of the homes in the village was turned into Rijal Alma 'Museum in 1985. in 1985. The collective efforts of locals helped preserve the history of the village through the donation of valuables and savings to the museum, while women decorated the building. The museum now features different cloths, tools and antiquities specific to the Asir region.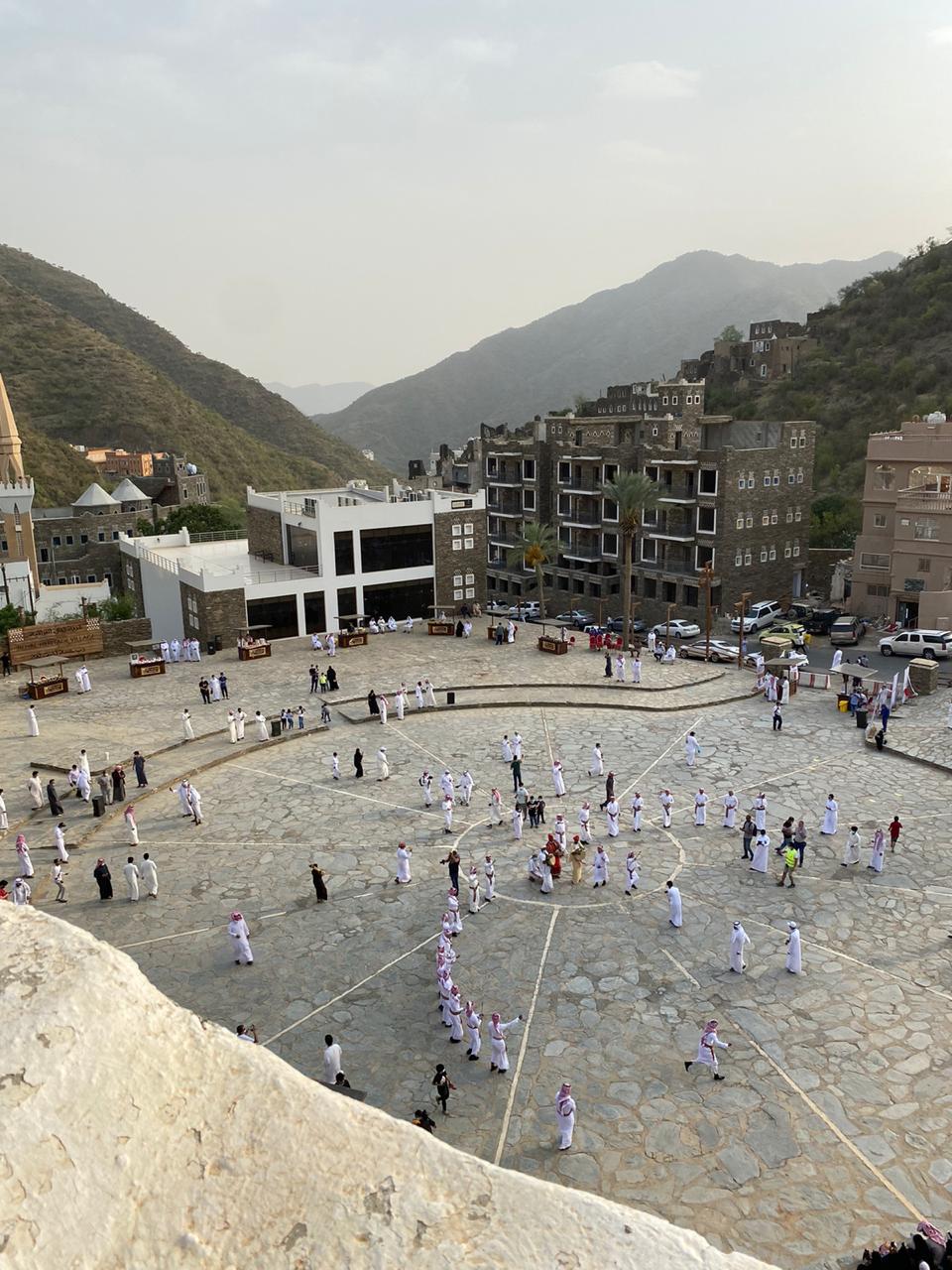 This art, specifically performed by women, was a popular practice in Rijal Almaa in the past and is still practiced today. While men were required to construct homes, women had to take care of the interior. Housewives and their female neighbors used to make colors out of petals and painted geometrical decorations on walls.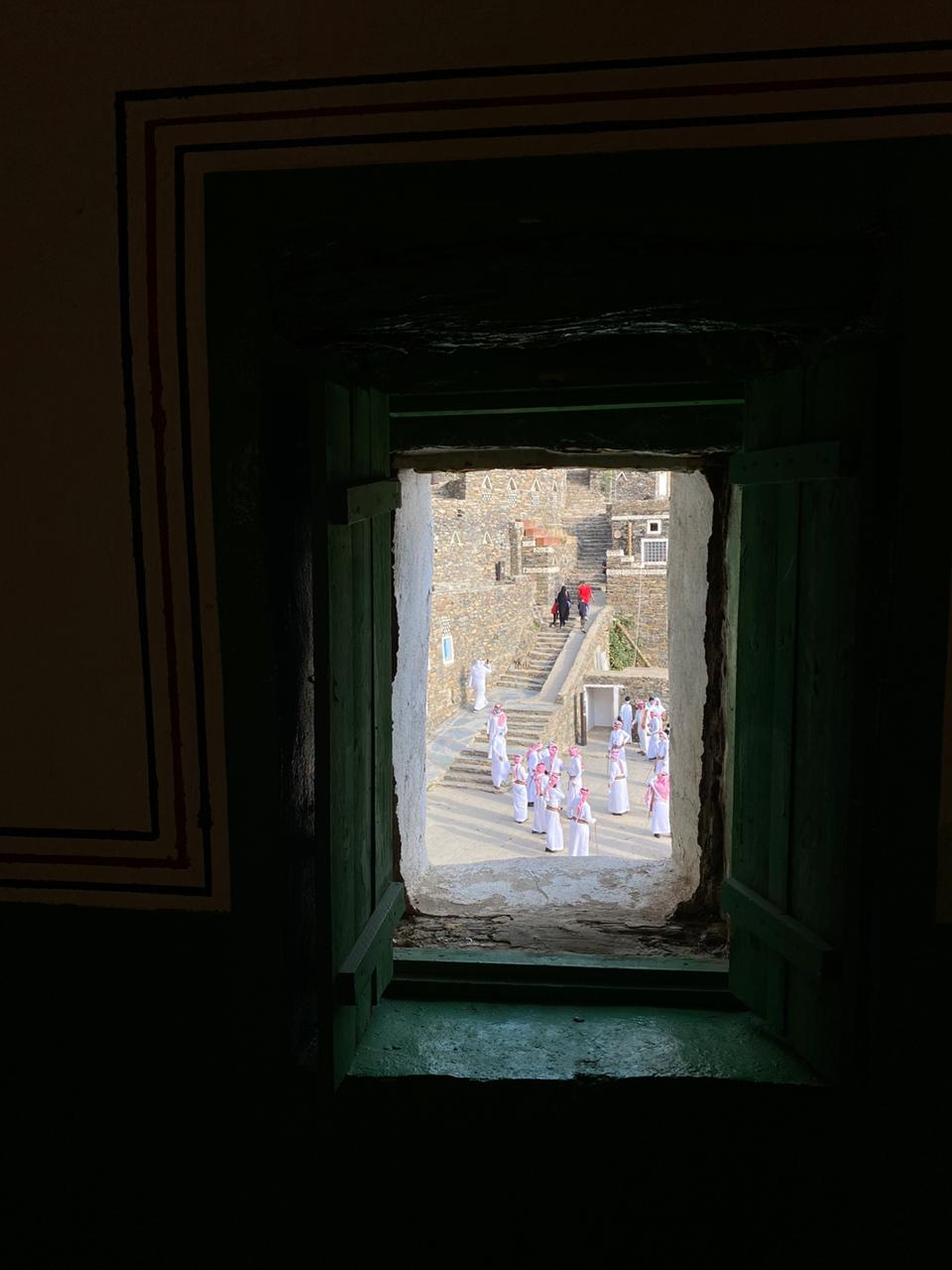 A prosperous village
Rijal Almaa is known for its fresh crops including various fruit and vegetables along with coffee and corn. It is also famous for its high-quality honey. The village has rich livestock and is known for the different markets named after the different days of the week.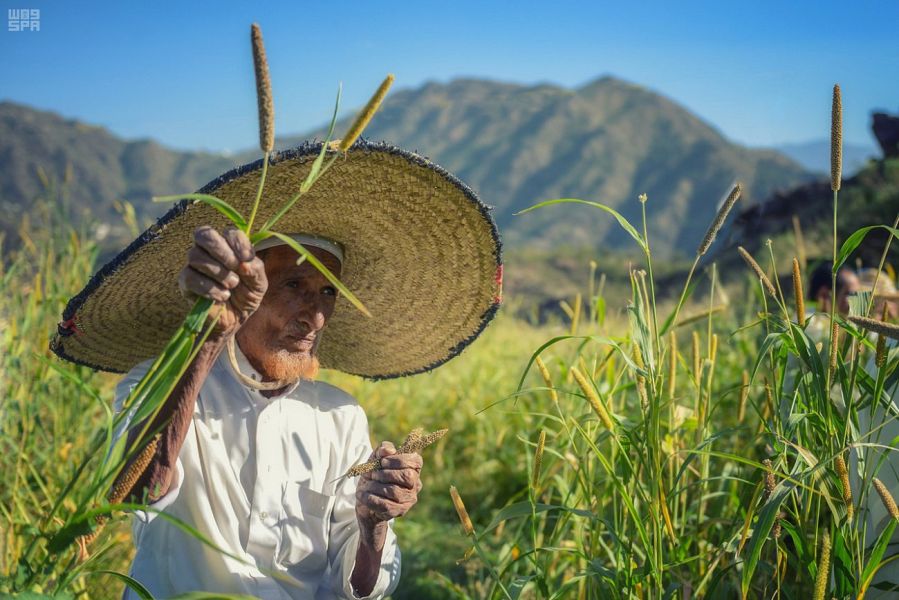 Explore the area
Aside from visiting the museum and exploring the architecture and nature, you can experience a breathtaking cable car adventure and walk the beautiful green plains in the clouds. On the high mountains you can visit Rijal Almaa Park, while north of the village you can visit numerous valleys at Wadi Hali Dam.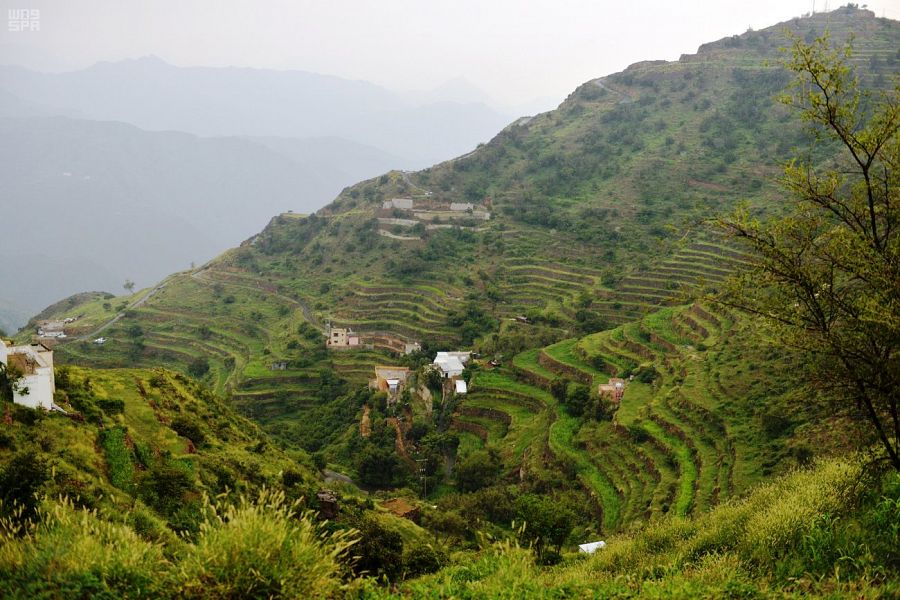 ---