Articles
/
Riyadh As Seen By Falcons' Eyes
Riyadh As Seen By Falcons' Eyes
الرياض كما يراها الصقر
Source: Nadeen Al-Wazani
Photos by: Abeer Al-Amoudi
Since its opening on Friday in the Riyadh Season, the Saudi Falcons and Hunting Exhibition has witnessed an exceedingly large presence. Despite the huge area of 38 thousand square meters where the exhibition was built, which can accommodate 11 thousand visitors at a time and 60 thousand a day, however, all these facilities did not help the organizers because of the thousands of visitors flocking in the exhibition since the first minutes of the opening, thus forcing them to stop check-in and reschedule appointments.
The exhibition attracted a group of specialized companies from inside and outside the Kingdom to provide all the needs of hawks and hunting enthusiasts under one roof. It was noted that the majority of the attendees turned to the weapons section, which includes various types of pistols and hunting rifles, air and firearms.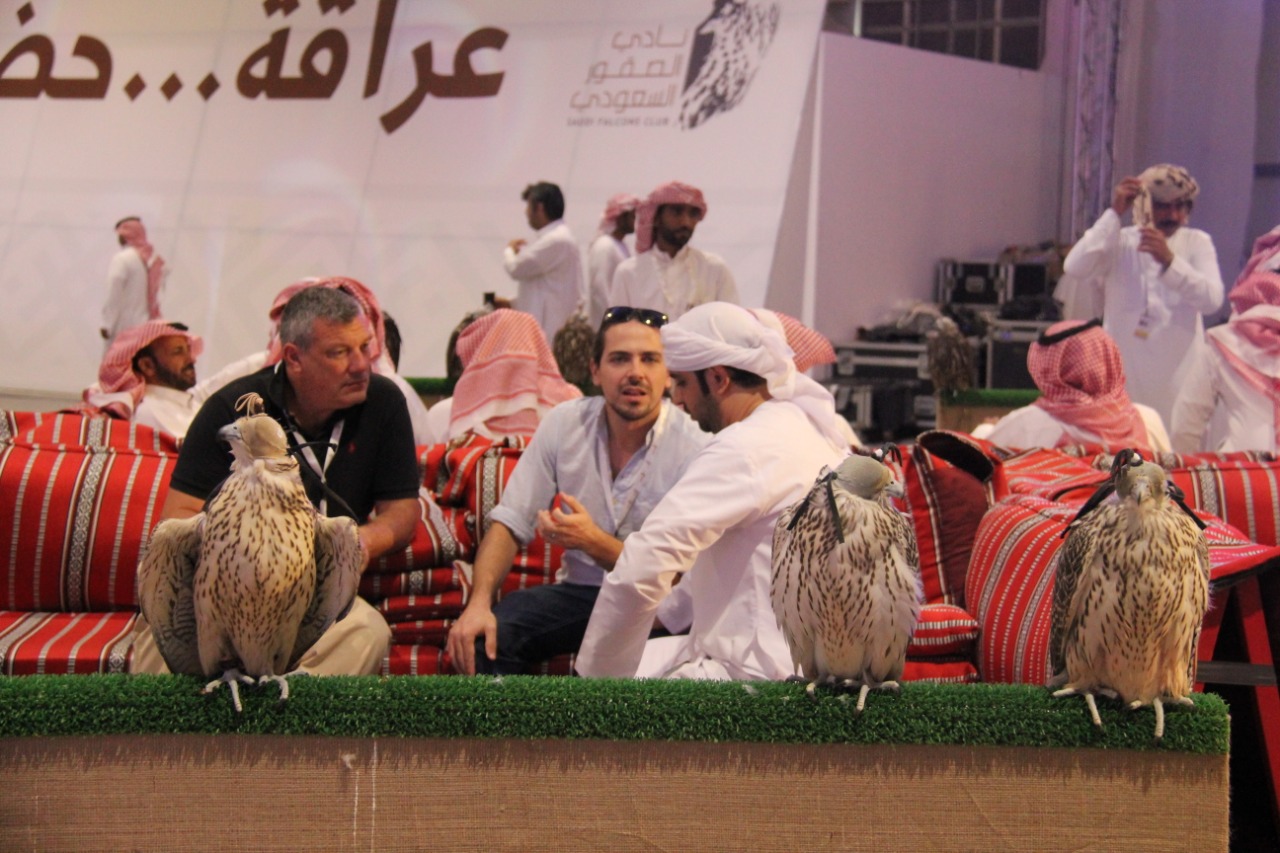 The exhibition, which will run until October 15, includes 30 sections that include all the requirements of the falconry, camping, trips and weapons equipment. In addition to the cultural and educational events, including an exhibition of paintings by Saudi painters, the modified desert cars, a dedicated area for restaurants. The exhibition also focused on children, where booklets titled "Little Falconer" was distributed.
The exhibition presents a unique experience of viewing Riyadh in the VR area from the point of view as seen by the sharp falcon sight.
The Falcons and Hunting Exhibition organizes poetry evenings and cultural lectures by a group of lecturers on migratory birds and the age of falcons.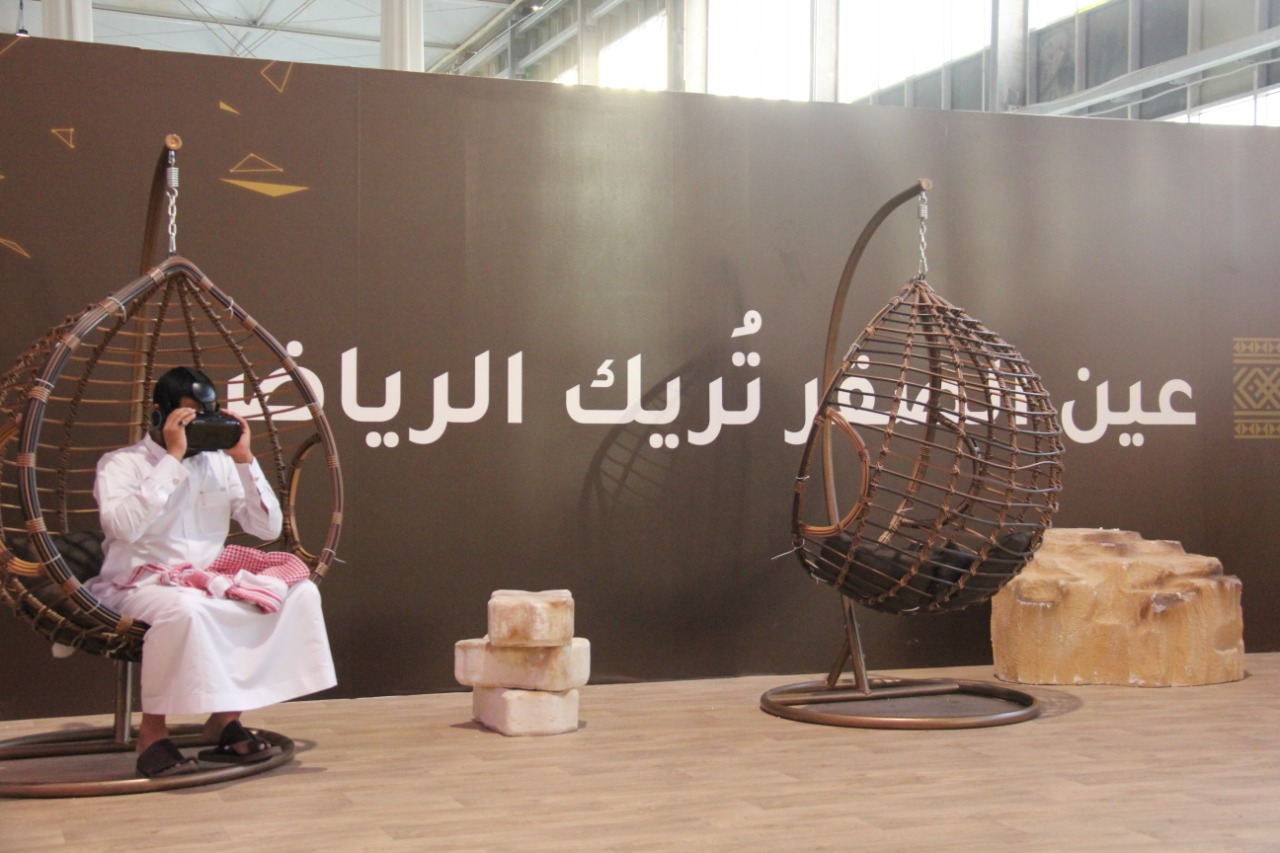 The exhibition requires registration on their site to participate in their entertainment activities such as darts, and requires to get an appointment from "Absher" system to buy weapons.
As for the falcons' fans, a falcon auction was held in the exhibition ranging in price from SR10,000 and up to more than SR500,000 . During the first two days of the auction sales exceeded SR3 million, observers believe the number will double in the coming days.
The exhibition is a cultural and entertainment event, organized by the Saudi Falcons Club, which targets all segments of the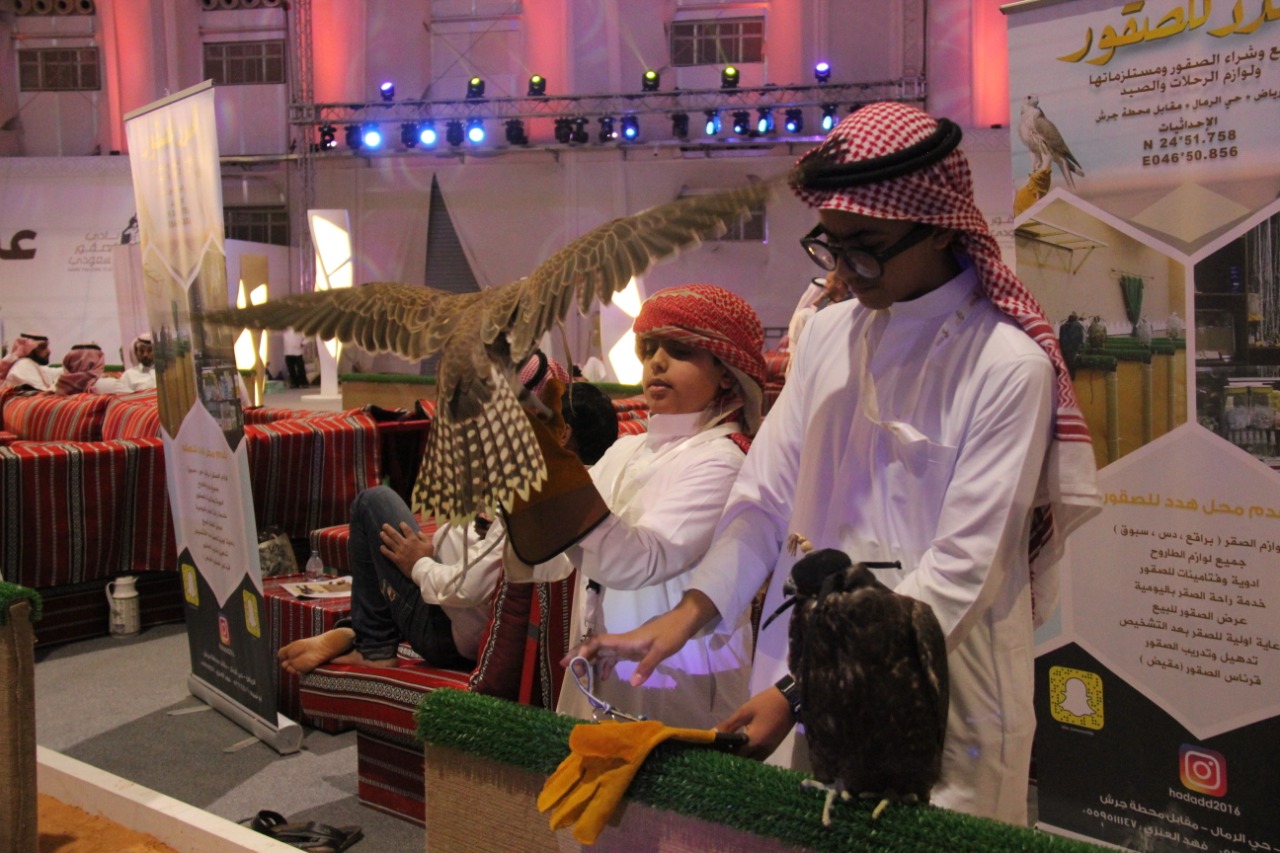 community, especially lovers of falcons and hunting. The exhibition promotes the values of authenticity, historical traditions and cultural heritage of the hunting falcons or "falconry" in Saudi Arabia and its succession to future generations.
---