Articles
/
Riyadh Avenues attracts visitors ahead of official opening
Riyadh Avenues attracts visitors ahead of official opening
"أفينيوز" موسم الرياض يجذب الزوار قبيل الافتتاح الرسمي
Source: Fatima Al-Saleh
Riyadh Season gave the public a sneak peak of the Avenues project thanks to various activities taking place at the Boulevard. Residents are still waiting for the opening of one of the largest shopping malls "The Avenues". It will be set up by the Kuwaiti AlShaya Group as part of its mega projects in the region including projects in Bahrain and Kuwait. In fact Avenues have been important tourist attractions in GCC.
The Riyadh Avenues is expected to open in 2020 at the intersection of King Fahd and King Salman Road in the district of Malqa, north of Riyadh, with an area of 391 thousand square meters, at a cost of SR6.5 billion.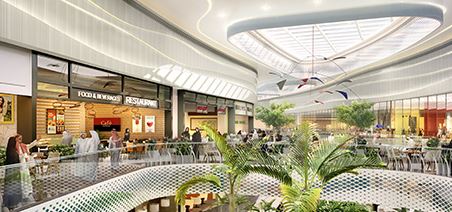 The avenue extends longitudinally on Prince Turki Al Awwal road and combines nearly 60 shops, including coffees and stores for perfumes, clothes and Abayas. In addition to private companies offering their products and services such as banks, shopping companies and accessory shops.
These global and local brands distributed on both sides of the road are all characterized by unique sophistication and design as if the visitor traveled to one of the European countries. The stone-paved street includes a small train corridor in the middle to easily transport passengers.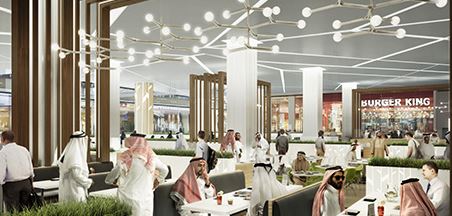 Many facilities are also available as toilets, and an open cinema that displays movies in the open air. Popcorn kiosks, drinks and fast food trucks are also provided. As well as the theater of the artist Bakr al-Shadi, where a number of plays are displayed. The entertaining musical atmosphere interacting with the ceiling lighting above the Avenues attracts everyone to take picture and capture the fun moment.
As the events of the Riyadh Season continue until the end of December, residents of the capital are looking forward to the opening of Riyadh Avenue early next year. It will include towers, five-star and four-star hotels and apartments, health facilities, offices and parking spaces for up to 18 thousand cars, making it a favorite destination for shopping, entertainment and accommodation in KSA.
---