Articles
/
Riyadh Hemma Celebrations Attract Many
Riyadh Hemma Celebrations Attract Many
احتفالات همة الرياض تجذب الكثير من الزوار
Source: Fatima Al-Saleh
Hemma Celebrations that took place in Riyadh yesterday to mark the Saudi National Day 89 have dragged many visitors both locals and expedients who arrived at both Prince Muhammd ibn Abdulaziz Street and Prince Turki Street.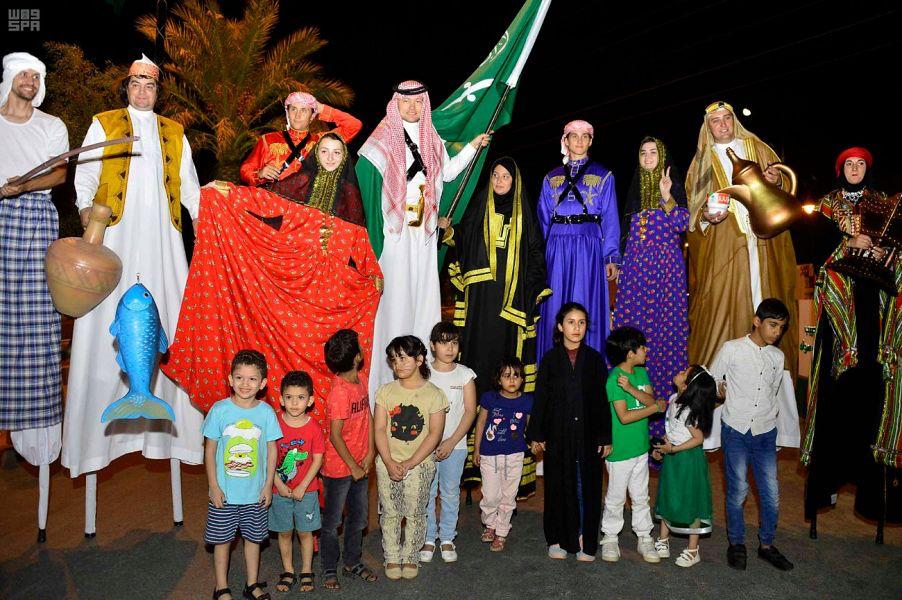 Streets have been prepared to celebrate the event and special gates have been allocated for visitors at Al-Masmak Palace. This location is a crucial symbol for the unification of the Kingdom. Seven artworks depicting major Saudi buildings, Saudi geology, and Arabic calligraphy have dragged the attention of many. The location had several kiosks that sell cloths, perfumes, accessories, food and beverages.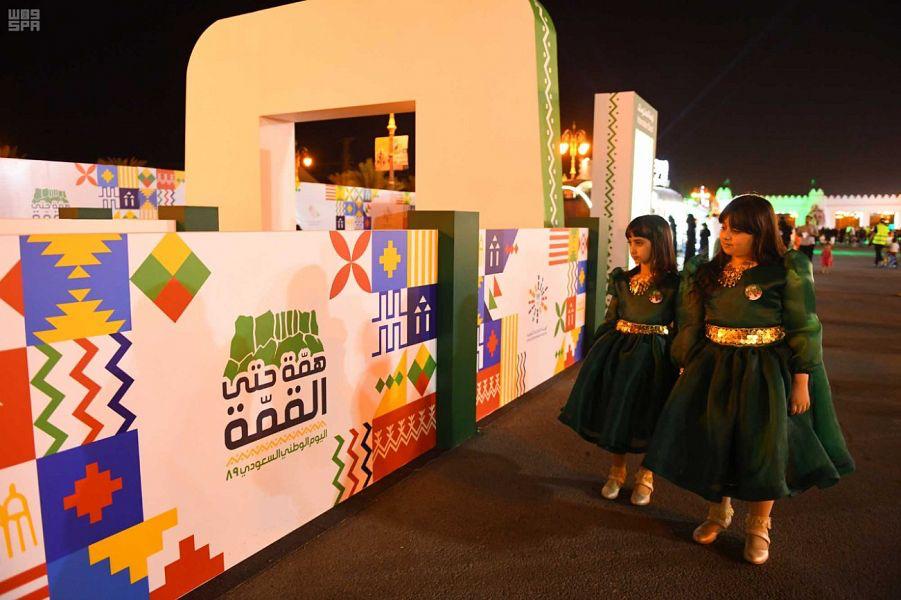 The streets have also welcomed performers who are putting on Saudi traditional cloths. Several folklore dances representing different Saudi regions have been performed including Samri, Arda and Daha. Special music segments have also been part of the program. A mega screen has displayed celebrations in other Kingdom regions.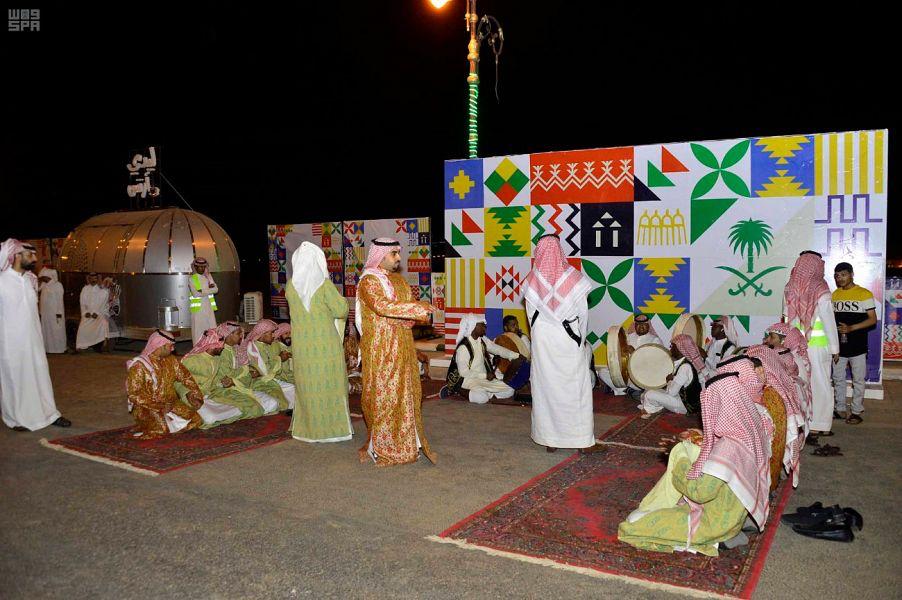 The audiences were able to take part in an artwork in which they wrote advises to the future generation on Tuwaiq rocks. These rocks will later be assembled in one national art project.
Meanwhile, Princess Noura Bint Abdulrahman University welcomed 2800 visitors who came to enjoy "Since the 60s" an orchestra live music performance that showcases the evolution of Saudi music starting from the 1960's until present day.the audience interacted with 60 songs that represent different periods of time.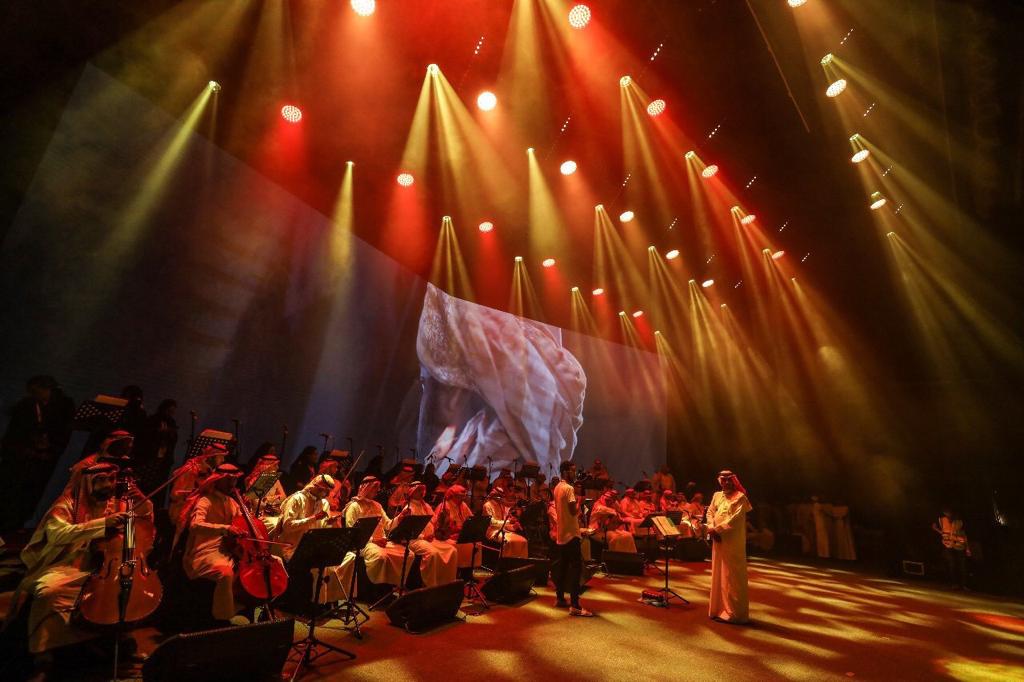 At the entrance people were welcomed by Saudi youth doing hairstyle from the past and wearing cloths that brings back memories from the 60s. It took the organizing team two weeks prepare the stage. people were seen enjoying snacks and coffee which they bought from food trucks.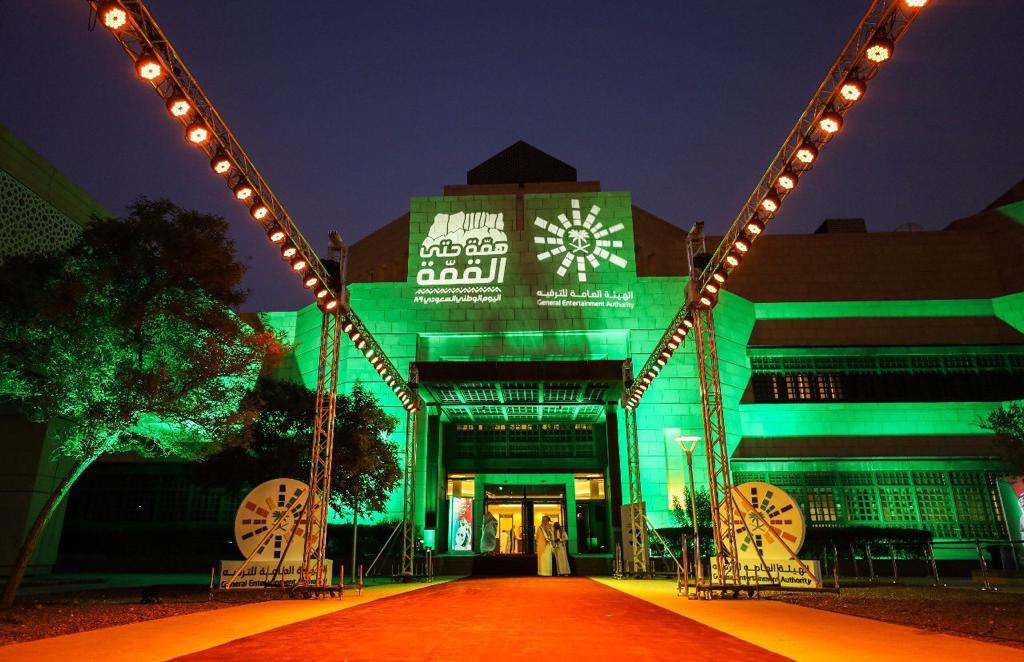 ---