Articles
/
Riyadh season visitors travel through time at Sublimation
Riyadh season visitors travel through time at Sublimation
مطعم "سبليموشن" يأخذ زوار موسم الرياض في رحلة عبر الزمن
Source: Fatima Al-Saleh
You might think that SR8,000 is a huge amount to pay on a restaurant, but you will reconsider it if you are a fan of adventure and high-end art shows, as offered by Sublimation. The restaurant was established in 2014 and originally located on the Spanish island of Ibiz. Visitors of Riyadh season can now have this unique experience of rapturous sensations.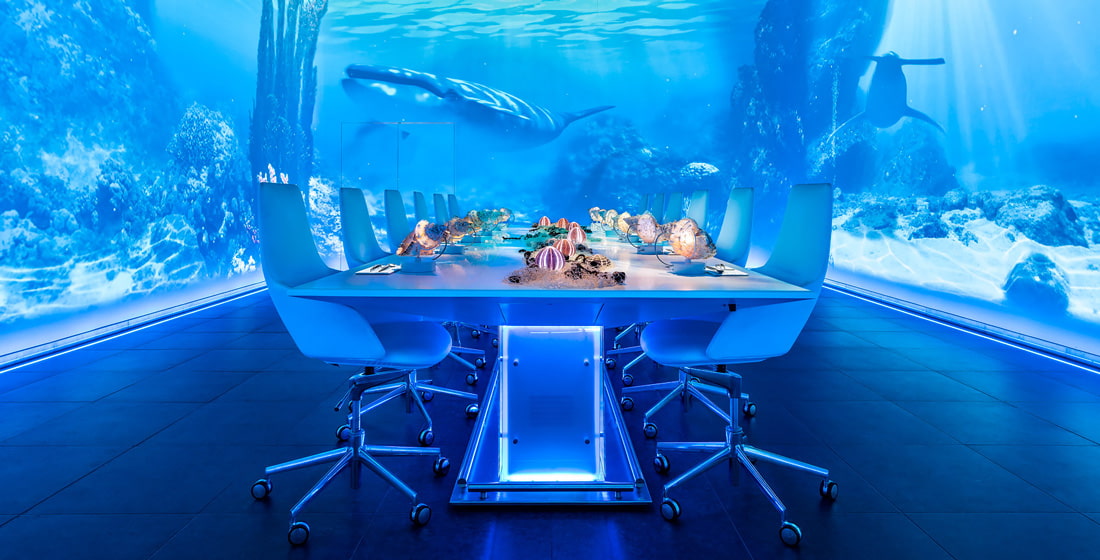 Sublimation combines the efforts of architects, screenwriters, film directors and famous chefs to produce a unique experience that you will never forget.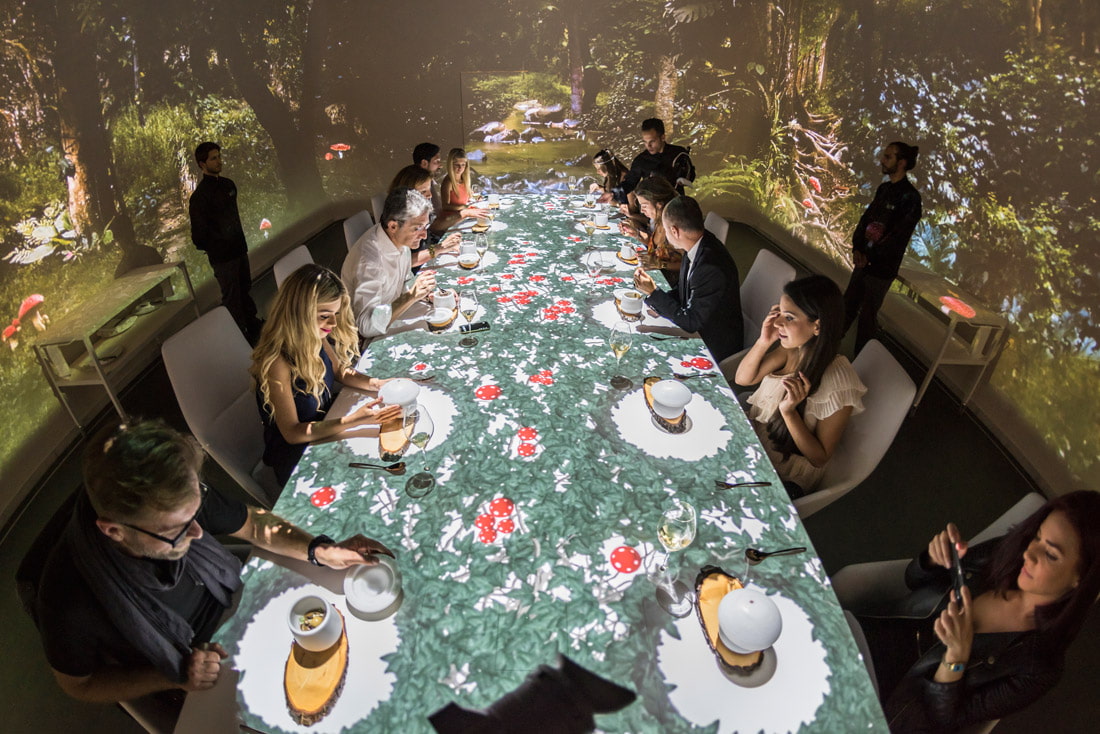 The Michelin-starred restaurant takes you on a three-hour experience, where you can travel to the Amazon jungle, then to the bottom of the ocean, where you can swim with sharks. Then travel in time to sip coffee in a valley of the 20th century. Then fly in the most luxurious aircraft at high altitude. Then travel to the future to the year 2050, where technology blends with the dining experience using a virtual reality binoculars, in order to travel with your senses for all the scenes you will experience for the first time.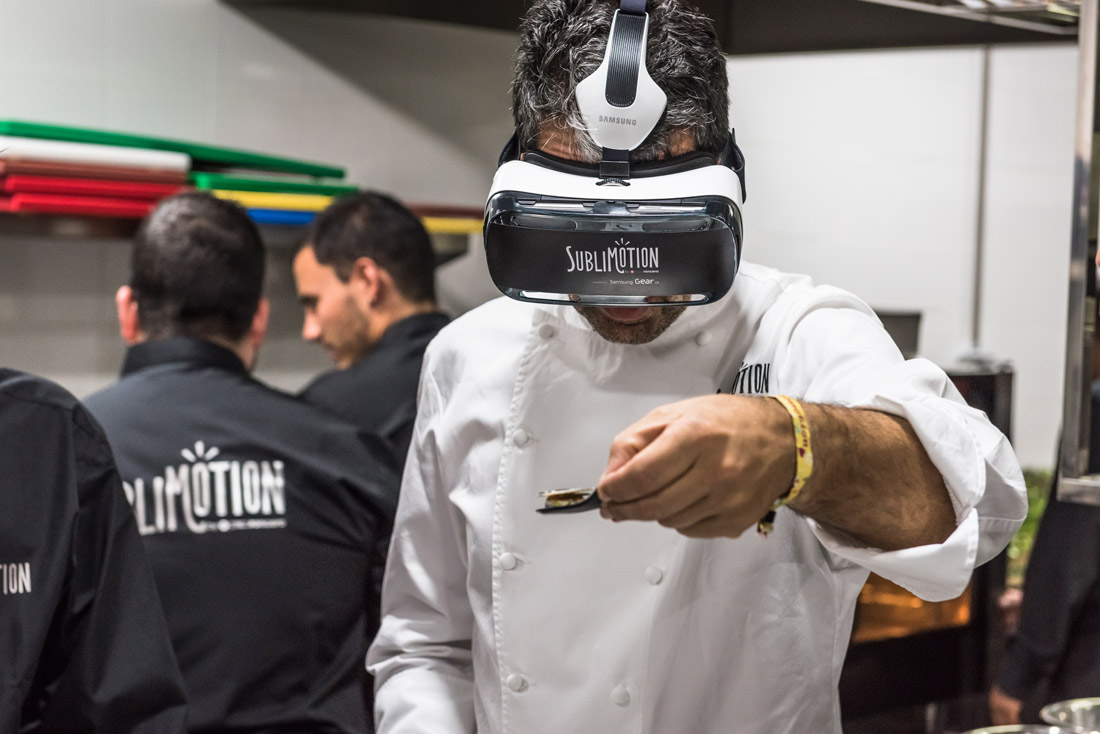 The experience starts at the dining table fitting 12 people. Once they meet at the table with their names written on it through light technology, their journey begins with cold food and then various dishes while traveling through time with performers around and foods descending from the sky and paintings-like dishes painted by chefs working in front of you to create this work-of-art food experience. The cost of this experience per person is $2000 or about 8000 Saudi riyals.
---