Articles
/
SAGIA and SCTH announce around SAR100 billion in new tourism agreements
SAGIA and SCTH announce around SAR100 billion in new tourism agreements
هيئتا السياحة والاستثمار تعلنان عن اتفاقيات بحوالي 100 مليار ريال
Source: Wafy
As Saudi Arabia opens to tourists from across the world, the General Investment Authority (SAGIA) and the Saudi Commission for Tourism and National Heritage (SCTH) announce a number of memoranda of understanding (MOUs) and agreements with regional and international investors totaling around 100 billion SAR.
Signed at a ceremony held at the Ritz-Carlton hotel in Riyadh, these agreements reflect the enormous potential Saudi Arabia's growing tourism sector offers to investors across the Kingdom and around the world.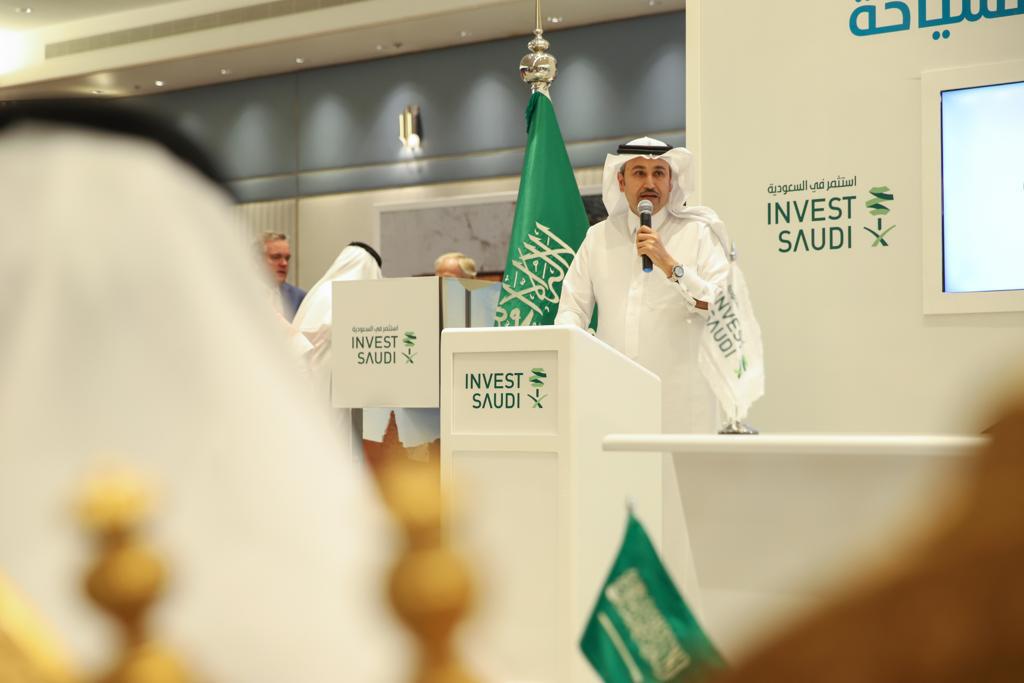 Opening Saudi Arabia to tourism is a key milestone in the implementation of Vision 2030, which seeks to diversify the country's economy and reduce its dependence on oil.
Saudi Arabia expects to increase international and domestic visits to 100 million a year by 2030, attracting significant foreign and domestic investment and creating a million jobs.
By 2030, the aim is for tourism to contribute up to 10% towards Saudi Arabia's GDP, compared to just 3% today.
These agreements demonstrate the private sector's confidence in the potential of the country's tourism sector, and its prospects for future growth.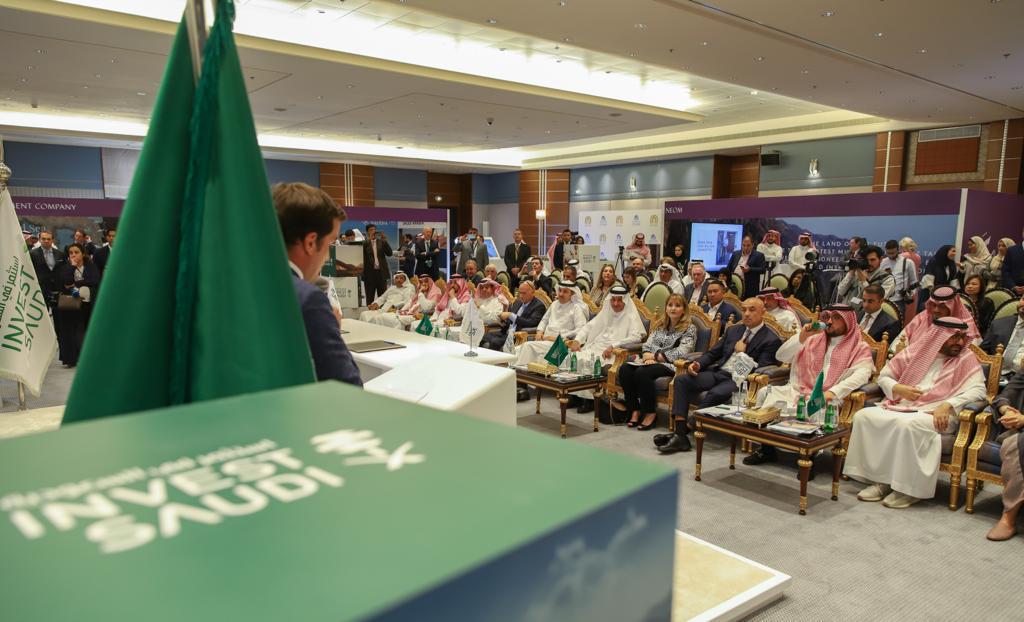 His Excellency Eng. Ibrahim Al-Omar, Governor of SAGIA, commented:
"In Saudi Arabia, the market fundamentals are in place for a vibrant tourism industry, and we believe that the private sector will play a crucial role in unlocking this potential. At SAGIA, our role is to empower and enable domestic and international investors by identifying and developing new opportunities, fostering partnerships and shaping regulatory reforms. Signing these agreements today represents a milestone for the Kingdom of Saudi Arabia as we continue charting a path to a new diversified economy."
His Excellency Ahmad Al Khateeb, Chairman of SCTH, added:
"These exciting and wide-ranging agreements are only the beginning of the investment opportunities that will arise within Saudi Arabia - the fastest growing tourism sector on earth. We anticipate more businesses from around the world will establish operations within the Kingdom, as its unique attractions, culture and natural beauty become more widely appreciated."
Agreements and MOUs signed by SAGIA include:
Triple 5 – an MoU and other investment opportunities worth SAR 37.5 billion, with Triple 5 planning to develop a series of mixed-use tourism, hospitality and entertainment destinations across the Kingdom.
Majid Al Futtaim – an MOU worth SAR 20 billion for a mixed-use shopping and entertainment destination which will create 12,000 jobs and feature the region's largest indoor ski slope and snow park.
FTG Development – an MoU worth SAR 5.5 billion to build a hotel, waterpark and retail development in Qiddiya; a 1,500 room hotel in NEOM; and a hotel situated between Jeddah and Makkah.
OYO Rooms – an MoU worth SAR 4 billion, as OYO announces its intent to purchase 10 or more upper-budget level and luxury hotel properties across the Saudi Arabia.
Nenking Group / Ajlan Brothers – a joint-venture, worth SAR1.5 billion, to build a landmark lifestyle destination in Riyadh to serve as an anchor point for the Kingdom's entertainment industry.
Kerten Hospitality – an investment license with a value of SAR 270 million, with the company planning to develop a portfolio of mixed-use projects across the Kingdom.
Tetrapylon – an investment license worth SAR 2.5 million, with the company planning to coordinate with leading tour operators across North America, Europe and Asia to profile Saudi Arabia as a must visit global tourist destination.
Agreements and MOUs facilitated by SCTH include:
Al Khozama – two MoUs concerning the Mayasem Project and the Harbour Project in Jeddah, along with other investment plans.VALUE DELETED These cover real estate, food and beverage investments, as well as facility management services and business development projects.
Diryah Gate Development Authority – two MoUs; the first with Greg Norman Golf Design to establish a 27-hole golf course at Wadi Safar. The second agreement is with AMAN Resorts to build an exclusive 40 room hotel in Al Bujairi, overlooking the Wadi Hanifah Valley and At-Turaif UNESCO World Heritage Site.
Saudia – the airline has agreed four MoUs, with the first agreement involving the launch of the first commercial flights to NEOM. The other MoUs cover the creation of Saudi Arabia's first destination management company (with the regulatory support of Saudi Commission for Tourism & National Heritage); a joint initiative between Saudia and SAUDIA and The Red Sea Development Company to promote the Red Sea Project as a luxury global destination to drive inbound tourism; and an agreement with the Royal Commission for Al-Ula.
In addition, organisations have made investment commitments collectively valued at SAR 36.25 billion, including Alshaya, [Hilton - DELETE], Shomoul, Radisson, Alrajhi Investment and Seera Group.
These investments come alongside a broad series of economic reforms which are enabling rapid growth in foreign investment in Saudi Arabia. For example, obtaining a foreign investor license through SAGIA now requires two documents and can be processed in three hours – reducing the requirement from twelve documents, which would take three days to process.
The total number of foreign investor licenses issued in the first half of 2019 was more than double the number issued the same period a year before.
---