Articles
/
Who needs snow when you can sandboard?
Who needs snow when you can sandboard?
التزلج مغامرة يخوضها الهواة على سفوح الرمال الذهبية
Source: Khuloud Al-Saleh
Saudis of all ages can enjoy a whole range of desert-based activities. Arguably one of the most popular pursuits is sandboarding, which involves climbing a sand dune, hill or mountain and sliding down the fine sand, before repeating.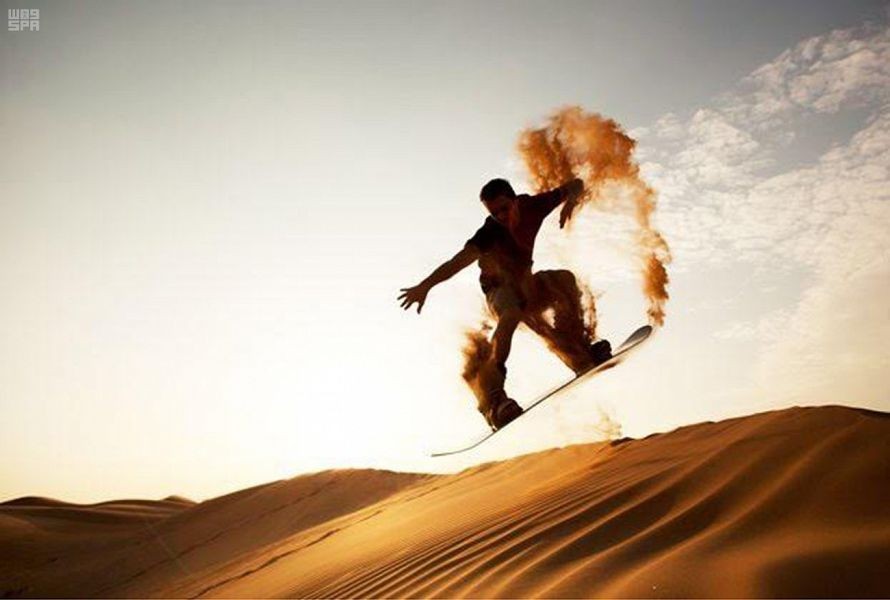 Equipment
Deserts across the Kingdom, especially in Tabuk, Riyadh, Hail and Qassim, are known for hosting sandboarding trips. Typically, equipment includes light clothing, hat, sunglasses and a fiberglass or wooden sandboard. Using pieces of cloth or blankets to sandboard is not recommended as that can lead to injury.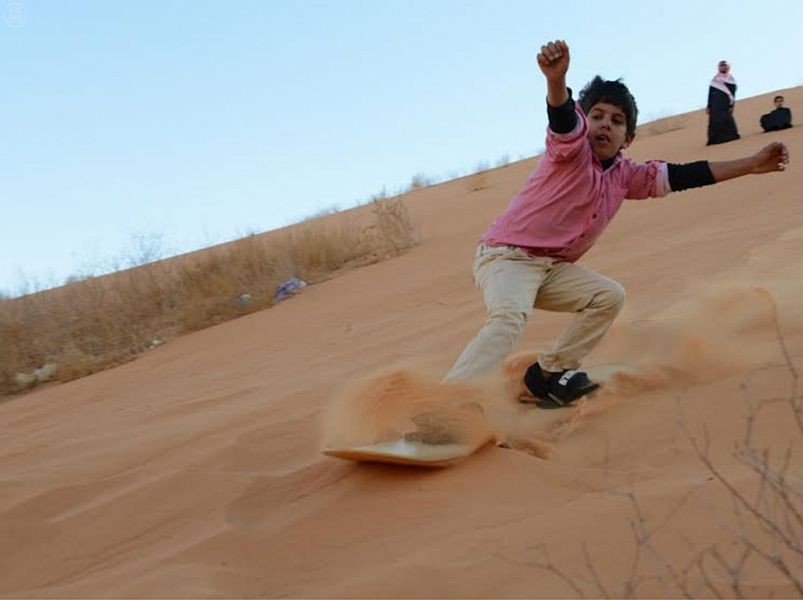 Four-wheel-drive vehicles are also recommended to traverse the deserts and ensure maximum enjoyment with friends and family. Sandboarders report their experiences to be as fun as snowboarding, although sandboards are generally smaller than their snow-based counterparts.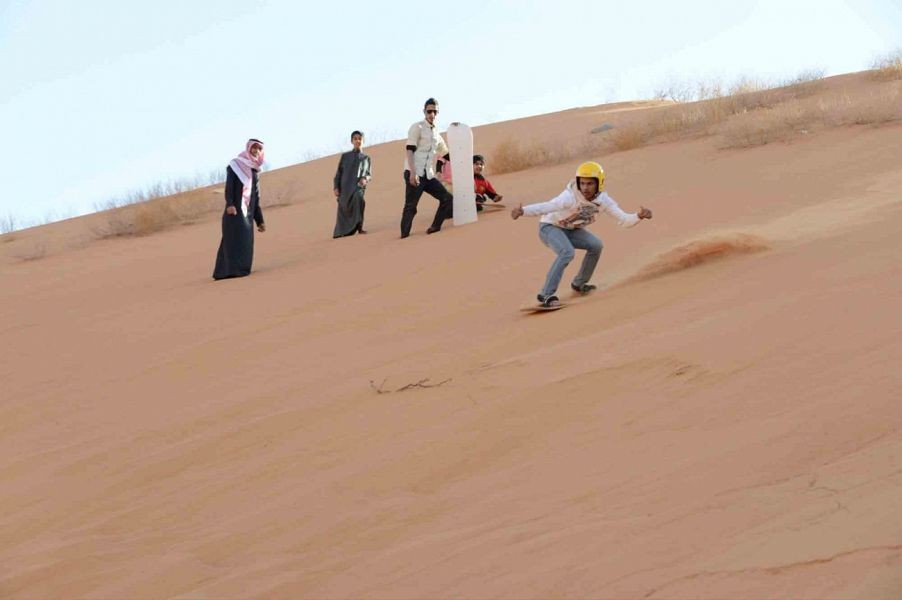 Evolving hobby
Since deserts in the Kingdom continue to attract budding adventurers, tour companies have found a market for organized sandboarding trips. There are specialized trainers who instruct participants how to sandboard safely wearing a helmet and other protective equipment, such as standing on the board without putting too much pressure on the knees and surfing down the sand at over 60 kilometers per hour while maintaining correct posture. Sandboarding can help improve balance and stamina.
---