Articles
/
Saudi Cities to Celebrate National Day 89
Saudi Cities to Celebrate National Day 89
المدن السعودية تحتفل باليوم الوطني 89
Source: Fatima Sidiya
Saudi cities are preparing for astonishing events to mark the Saudi National Day 89. Fireworks will color the sky while different streets will be filled with celebrations and joy with variety of activities like folklore performances and traditional dances. The General Entertainment Authority has also announced in a press conference held in Riyadh on the 15th of September that different singers will also take part in the celebrations to please audiences.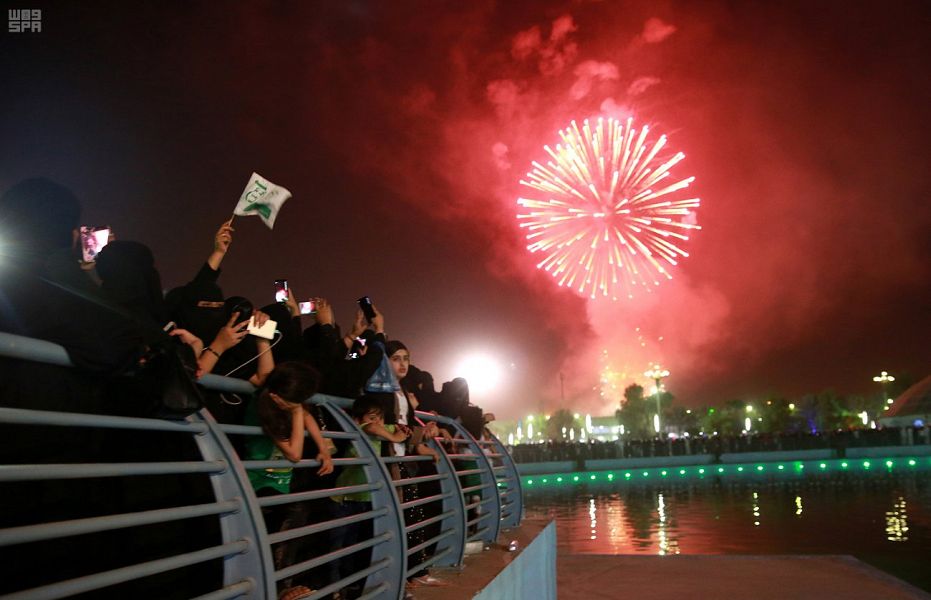 Riyadh is expected to host an event under the theme "Al-Hemma Road" while Jeddah will host "Kingdom of Stars" and Dahran will welcome performers of Cirque Du Soleil Five seminars will also be held at Madinah, Tabouk, Buraida, Abha and Hail to exchange experience. Some cities will display a giant flag screen while all Saudi regions will participate in a nation-wide art project inspired by Tuwaiq Mountain.
The logo of this year national day is inspired by Tuwaiq Maintain and the Crown Prince statement "Saudis' strength is like Tuwaiq Mountain". The logo tends also to reflect the different segments of the Saudi society.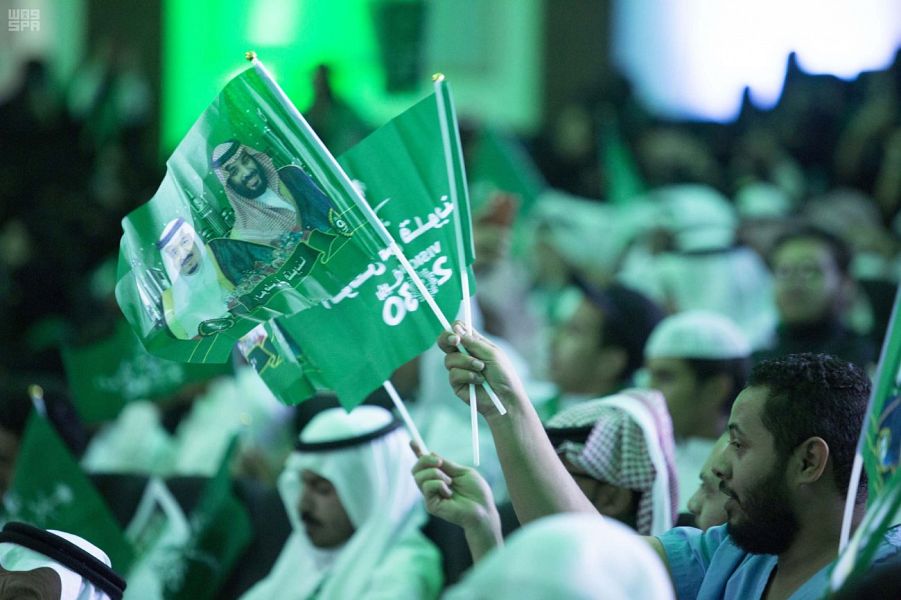 This year theme is organized under the slogan "Hemma Hatta Al-Qimma" translated as "strong until we reach the top!" Saudi Arabia celebrates every year its national day on the 23rd of September to mark the unification of the Kingdom by King Abdul Aziz Al-Saud.
---