Articles
/
Saudi islands that charm the senses
Saudi islands that charm the senses
الجزر السعودية الطبيعة البكر والأجواء الساحرة
Source: Wafy team
Many of Saudi Arabia's islands have established themselves as tourist attractions in their own right thanks to their environmental diversity, offering sandy beaches, towering mountains, dense vegetation and strikingly beautiful coral reefs in the Red Sea. They are ideal getaways for amateur fishermen, divers and more casual tourists, to join Farasan adventure trips apply for visa only through Visit Saudi:There are more than 1,000 islands in the Red Sea and the Arabian Gulf, but Wafy has identified 10 that are arguably the most iconic:
Along the Red Sea's southern coast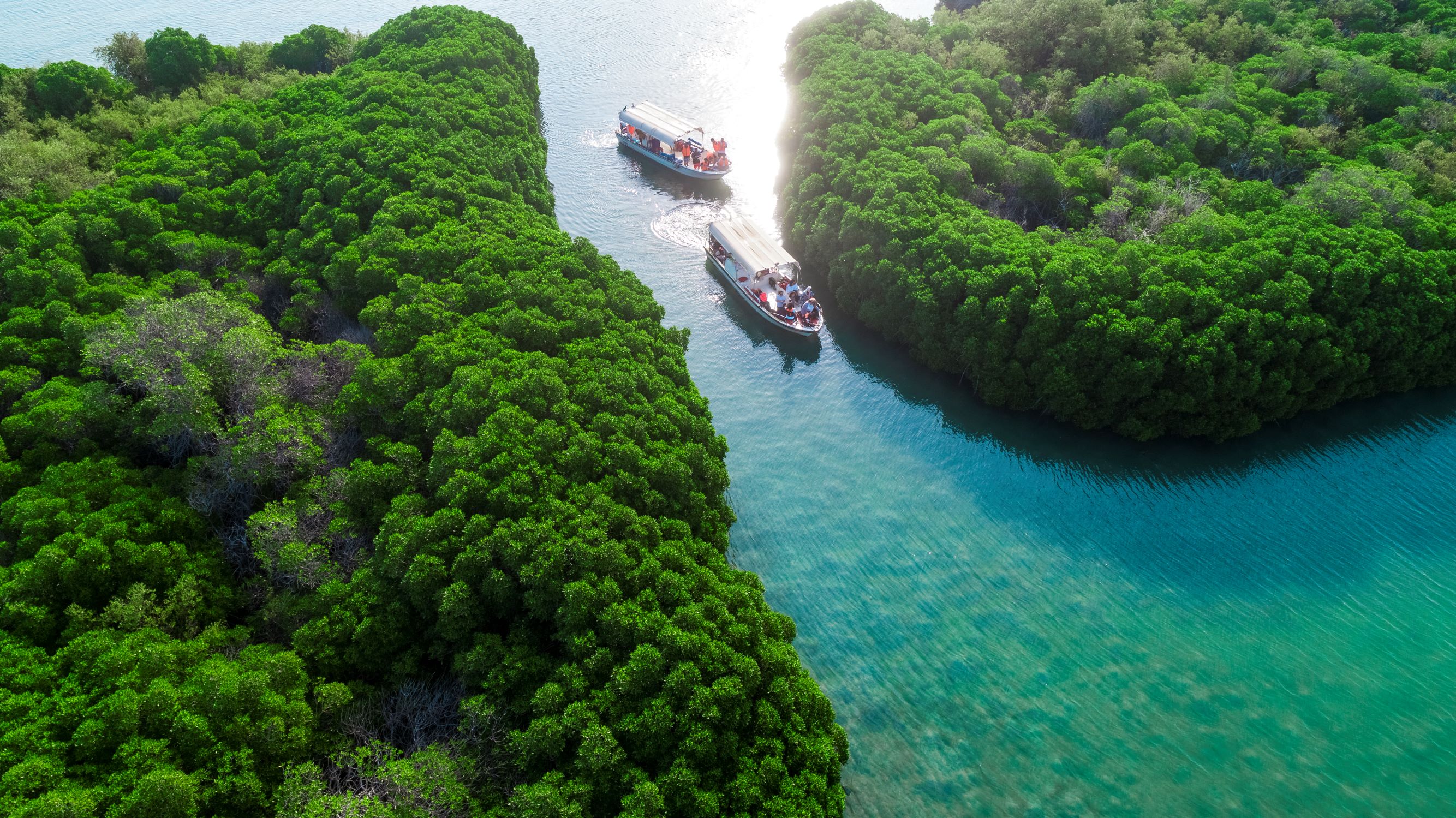 Farasan Islands are rich in wildlife and vegetation, are located southeast of the Red Sea, about 42 kilometers off the coast of Jazan. It is an archipelago of 84 islands, the largest of which are the islands of Farasan Al-Kabir, Al-Saqeed (also known as Farasan Al-Sagir) and Qumah. The locals tend to make their living through fishing and cultivation of millet and corn. Its coasts are covered with white limestone sand caused by the natural erosion of coral reefs and seashells.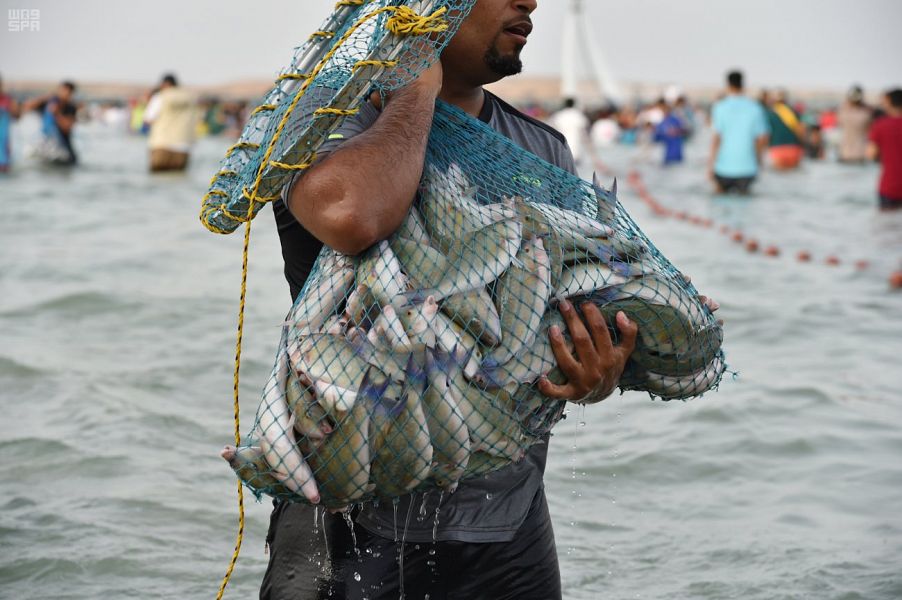 Also known as Thoo Alrakah, this pleasant island is located 15 kilometers from the Jazan shore and not too far from Farasan. It is a perfect getaway for tourists looking to enjoy the sandy beaches, turquoise sea, green spaces, docks, cafés, seafood restaurants and wide range of water-based activities. Nature lovers can also spot many rare and migratory birds. South of Ahbar is the crescent-shaped Aminah island that is popular with divers and fishermen.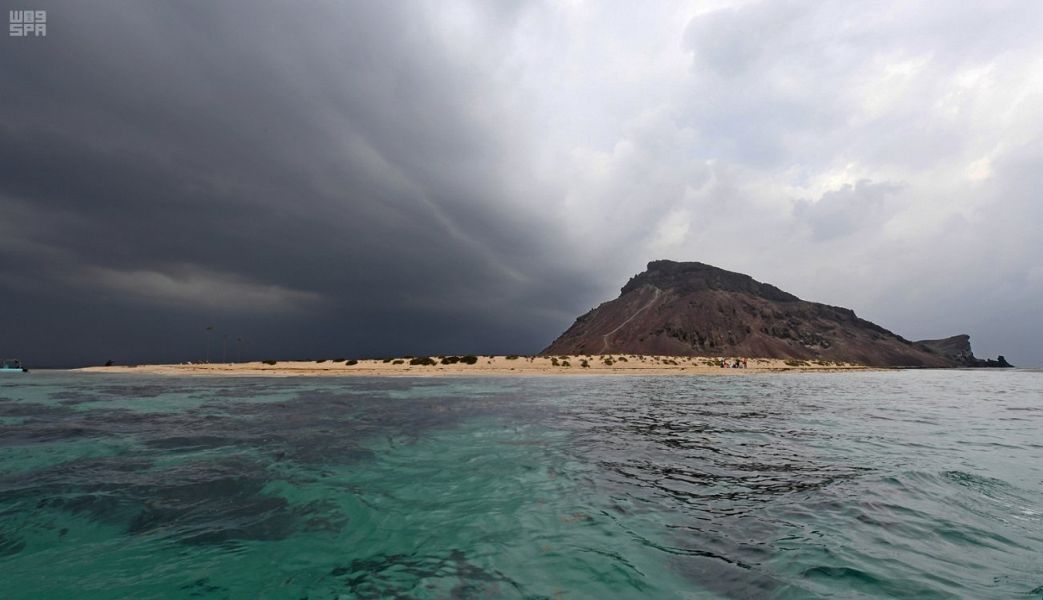 Located off the coast of Asir region, the mild climate of Kadanbl has contributed to its growing reputation as a hidden tourist gem. Often teeming with fish, the island attracts rare hawks as well as fishermen who can reach the location with a 40-minute boat ride. Visitors can also see Kadanbl Mountain, which occupies a large part of the island. The Saudi Commission for Tourism and National Heritage has registered on its National Antiquities Register a site of around 20 Islamic tombs found on the island.
Off the northern Red Sea coast
It is one of the waterfront projects located in the industrial city of Yanbu. It covers an area of 23 hectares and about 11 kilometers long. It contains tourist hotels, a diving club, many water games, a marine museum, a boat dock, green parks, sandy beaches, camping areas, resorts, recreational areas and restaurants. It is an important economic landmark with an urban and environmental character comparable to the most beautiful islands in the world.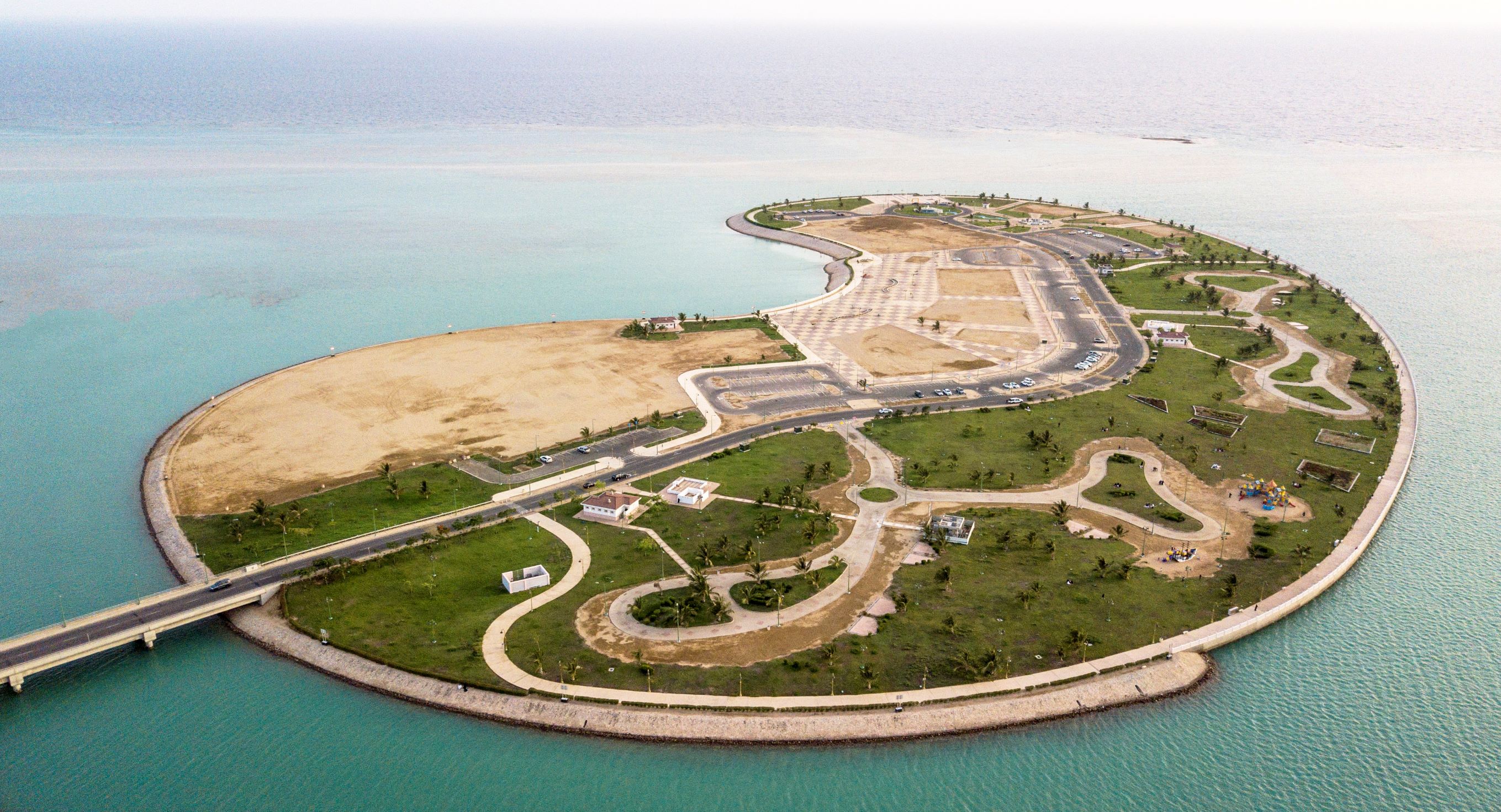 Many virgin islands are distributed around the beaches of Umluj, reaching 103 islands of different sizes and geographical nature, where tourists can enjoy the beautiful attractive scenarios. Among these islands are:
It attracts tourists because of its varied topography, temperate climate, and stunning scenery that is rich in coral reefs, various marine creatures, and green plains. Its sandy beaches and turquoise water is home to rare birds and migratory birds.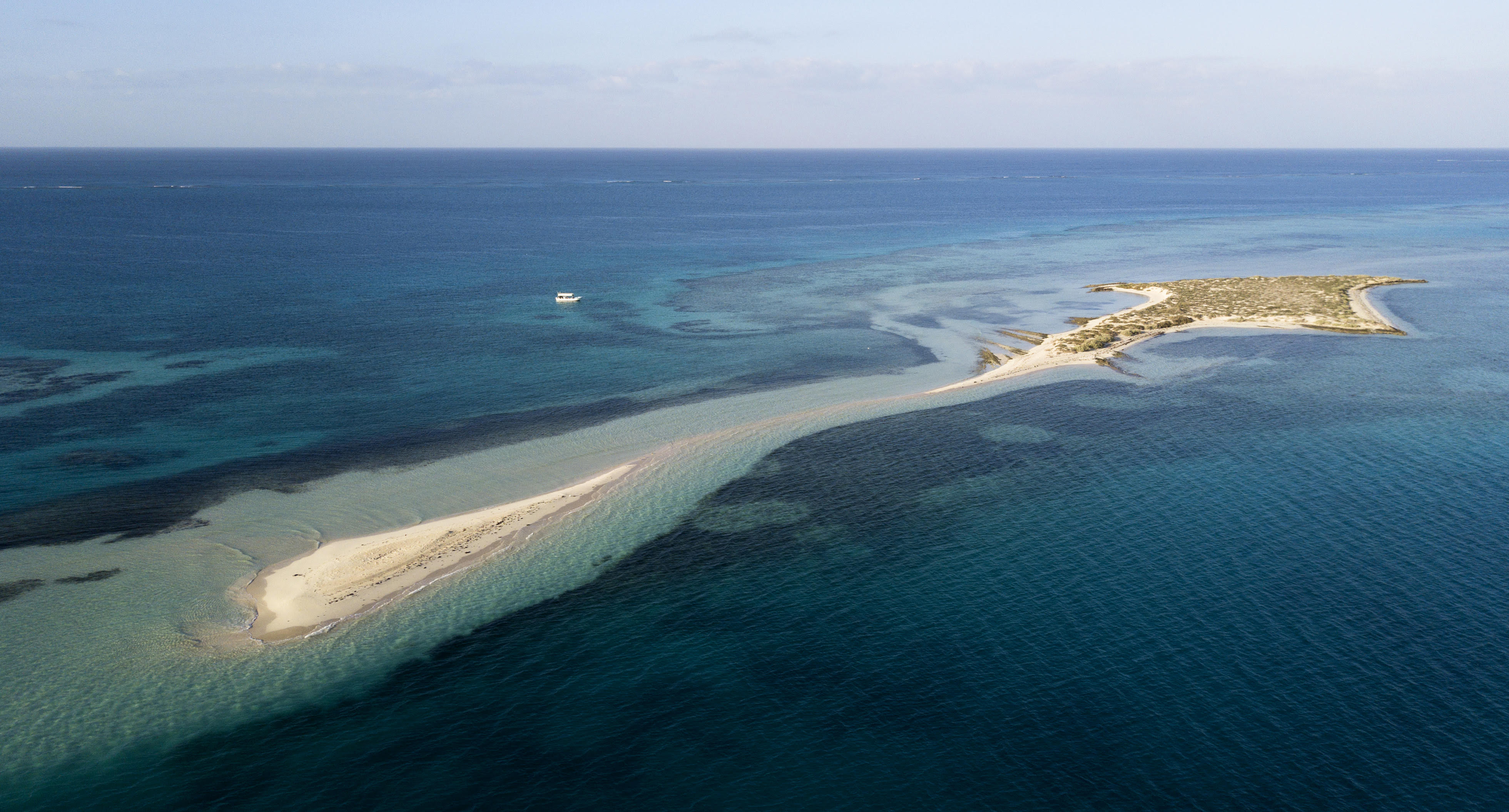 The uninhabited small island is a tourist destination, where tourists reach through picnic boats.
The island is distinguished by its mild weather, flat lands and sandy beaches that are replete with coral reefs, making it a haven for fishing, diving and various marine sports.
In the Arabian Gulf
Visitors to the Eastern Province should consider visiting Tarut Island, the second largest in the Arabian Gulf after the country of Bahrain. Also known as Dareen Island, it covers an area of 32 square kilometers and is one of the oldest and most important commercial seaports in the city of Qatif, serving as the main gateway for imported goods into the Arabian Peninsula. Its earliest settlement of Canaanite Phoenician people dates back to 5,000 BC.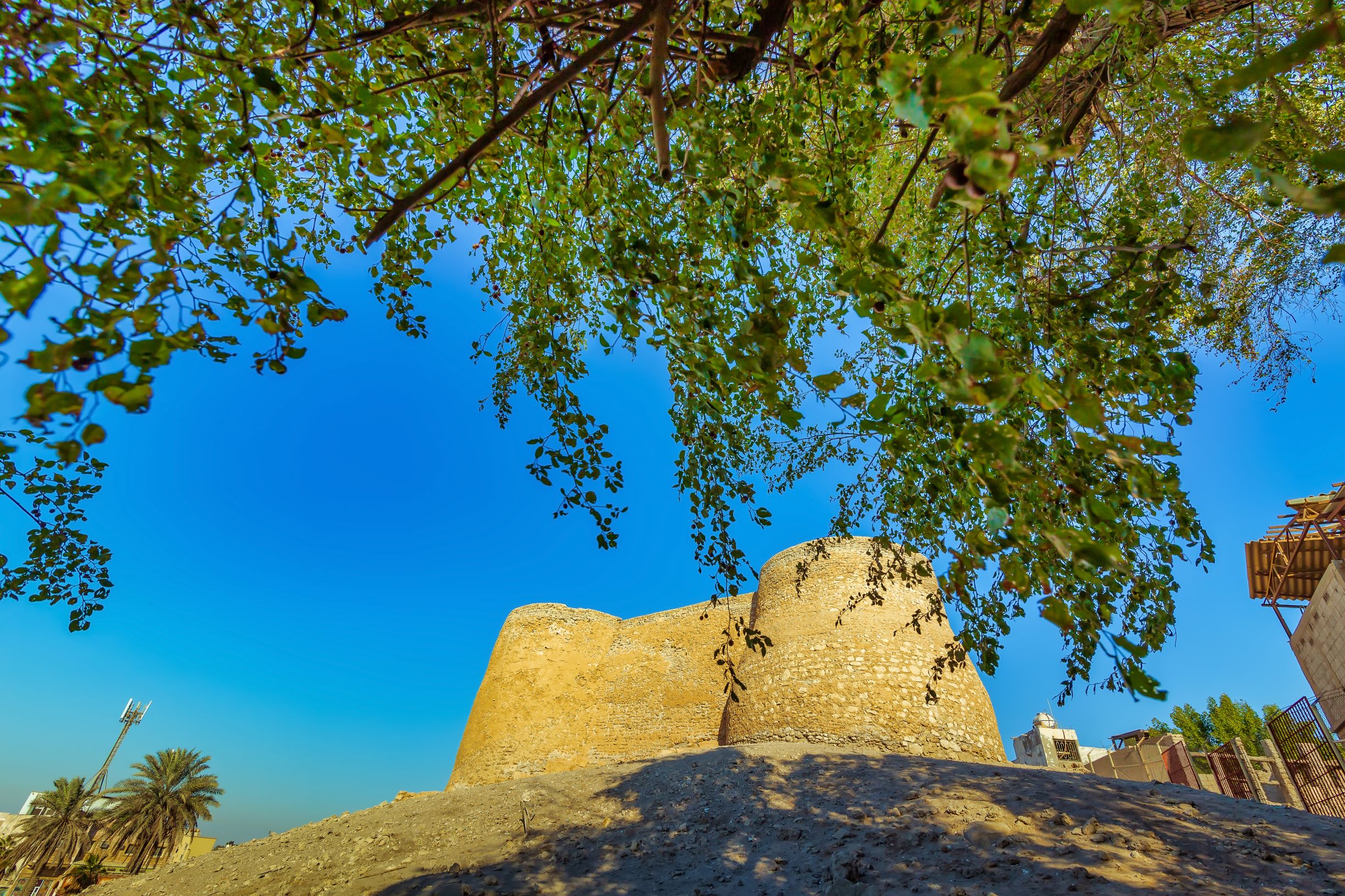 Consider visiting the island in winter, when the climate is mild compared to the high humidity of the summer months. Tourists on the island can visit Tarut Castle, Dareen Corniche and port, Tarut Traditional Café, Al-Qatif Museum of Civilization and Ain Al-Awda, which is a natural sulfur subterranean water pool dating back 4,000 years.
One of the largest inhabited islands in the Arabian Gulf, Abu Ali is located north of Jubail and spans around 59 square kilometers. It even has its own eponymous airport. The island was famous for attracting pearl hunters and for being an important oil field. Visitors can explore thousands of mangroves considered to be a food source for the many varieties of birds, wild animals and fish that inhabit the location.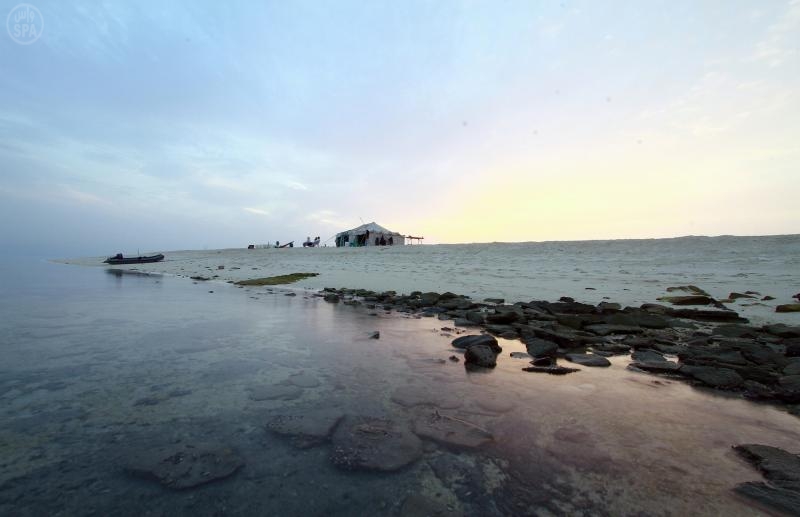 A home to Saudi citizens, Jana lies about 25 minutes away from the city of Jubail and is characterized by its diversity of terrain including springs, sandy beaches, highlands, hills and rocky plateau that stands about 15 meters above sea level. Also known as Quta, it is ideal for tourists looking for some calm yet beautiful nature. It is located near some of the most beautiful areas of the Kingdom's eastern coast and often attracts tourists, archaeologists as well as fishermen and pearl hunters.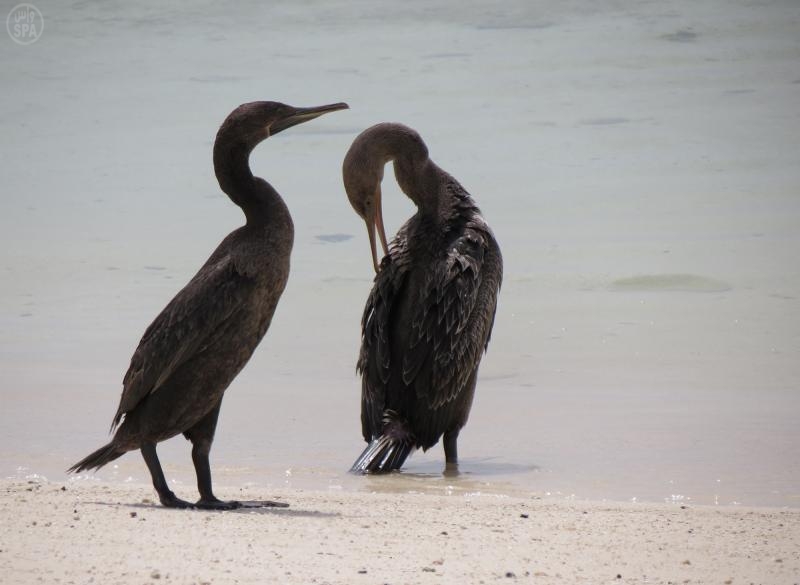 Harkos Island
The island of Harkos is considered one of the most important islands in the Arabian Gulf thanks to its diversity of wildlife. Also located near Jubail, it usually attracts tourists over the summer as well as fishermen and researchers studying native marine species and the migration patterns of birds.
Visitors should also consider other island locations including Arabian Island, which lies 50 miles away from the Arabian Gulf coast. Al-Huwaisat, Hathaba and Sayad are among the most important Saudi islands situated in the south of the Arabian Gulf as they are located near the gateway to the increasingly economically important Khor Al-Adaid, north of Ras Abu Qamis.
---