Articles
/
Shoemaking: A traditional handicraft
Shoemaking: A traditional handicraft
الخرازة .. صناعة الحذاء التقليدي بمهارة وفن
Source: Wafy's team
Traditional shoes continue to be an important component of national heritage, with their distinctive shape remaining largely unchanged over the decades. Traditional shoes are also known as Zubeiriyah, Qasimiyyah, Sharqi or Makkawyah depending on the area where they are manufactured.
The comfortable and attractive leather Zubairi shoes, with their different colors and designs, are sold in traditional markets to all sections of society, whether they come from the Kingdom or Gulf countries. They are also an ideal souvenir for foreign tourists because they last a long time and do not lose their shape due to their high quality.
This traditional industry has also received attention from stakeholders interested in preserving national heritage; Najdi shoe products are presented annually at the Janadriyah Festival for Heritage and Culture to celebrate craftsmen who learned how to manufacture this distinctive footwear from their ancestors.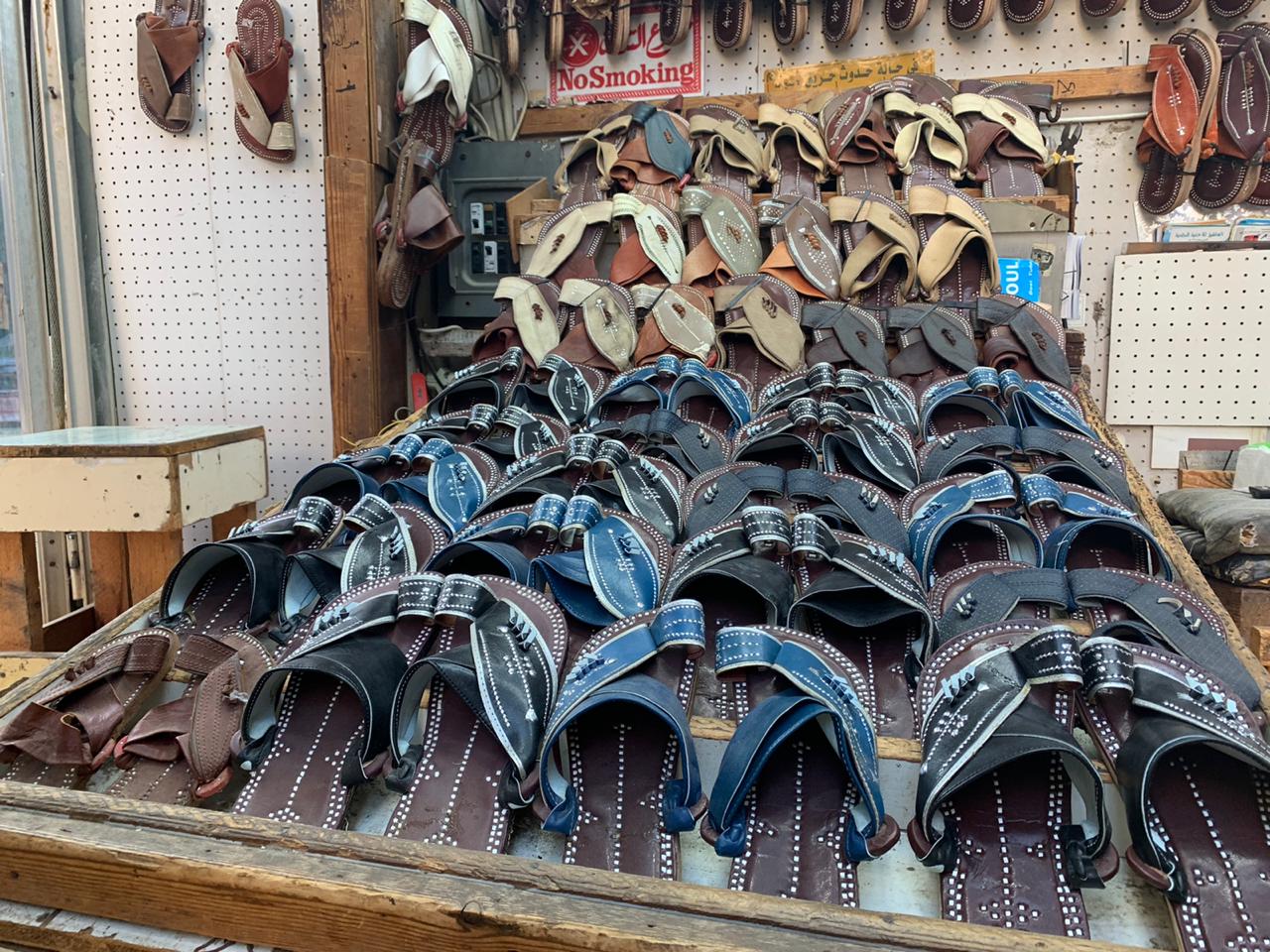 Kharazon
Shoemakers known as Kharazon come from Al-Qassim, Makkah, Jeddah, Najd and Al-Zubayr and rely on their craft as a source of livelihood because of its rich heritage. Although the trade was famous until the late 1950s, the Kharaz profession remained steadfast and did not disappear despite the development of modern fashion.
Manufacture
Najdi shoes are made from the natural leather of sheep, cows, and camels; they are dyed in multiple colors, usually brown, red, yellow and black as per the customer's request. They also come in different sizes. There are traditional hand-embroidered designs that are still popular and made with high accuracy and craftsmanship. Modern designs with elevated soles are popular with young men.
Not only are these shoes suitable for all ages and most occasions, they are made without chemicals and incorporate high-quality raw materials with a soft inner lining to provide complete comfort for the feet.
Seasonal demand
The demand for these shoes or slippers increases during the summer and Eid seasons. These are the periods where Kharazon develop different designs to satisfy all tastes, all by hand. The prices of these shoes range from SR50 to more than SR1,000 depending on the quality of the leather used and period of manufacture – it usually takes only one day to make a pair unless they are custom made.
---