Articles
/
The beautiful snowy winters of the north
The beautiful snowy winters of the north
الثلوج تحول تبوك وعرعر إلى لوحات بيضاء خلابة
Source: Abeer Al-Amoudi
During the winter, northern cities such as Tabuk and Arar enjoy picturesque white snow that attracts visitors locally and from outside. We cover the most popular snowy areas below.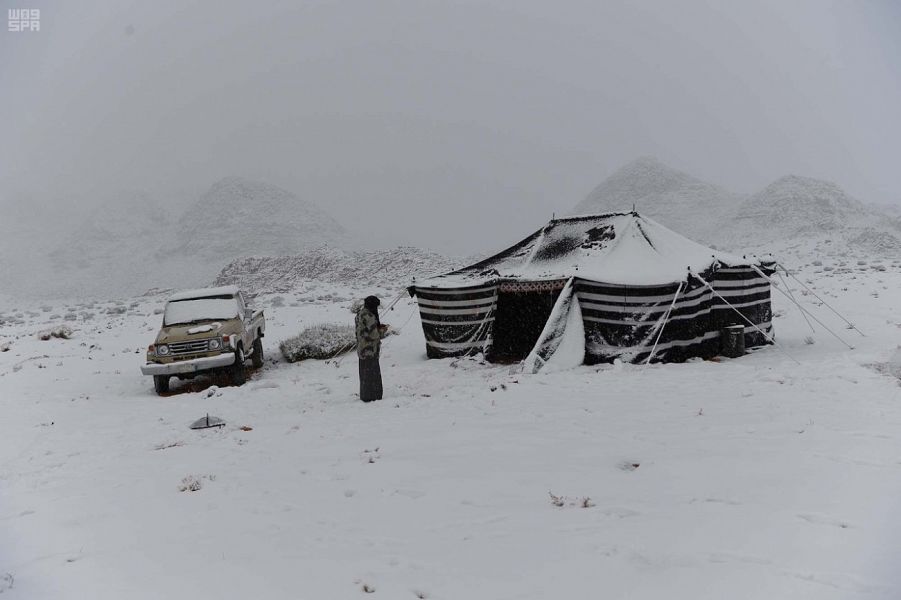 Tabuk and the Al-Lawz Mountains
In winter, the Al-Lawz Mountains situated near the Jordanian border transforms into a sloping carpet of snow that captivates the hearts. Located about 200 kilometers northwest of Tabuk city, the range has a maximum height of 2,549 meters above sea level and features the region's highest mountain.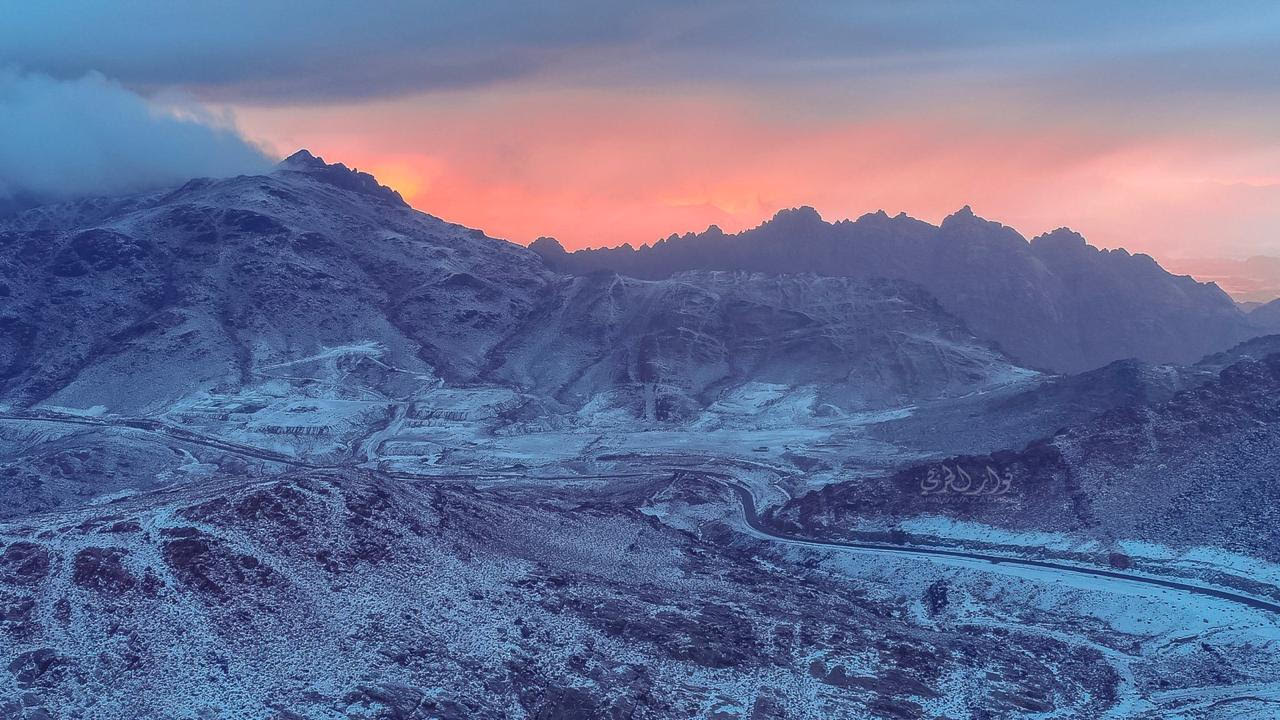 Ancient petroglyphs, including Islamic inscriptions dating back thousands of years, can be found in the mountains. The range's iconic Jabal Al-Lawz, which means the "Almond Mountain", was named after its abundance of almond trees. This mountain is often exposed to low temperatures and witnesses snow more often than any other area of Saudi Arabia.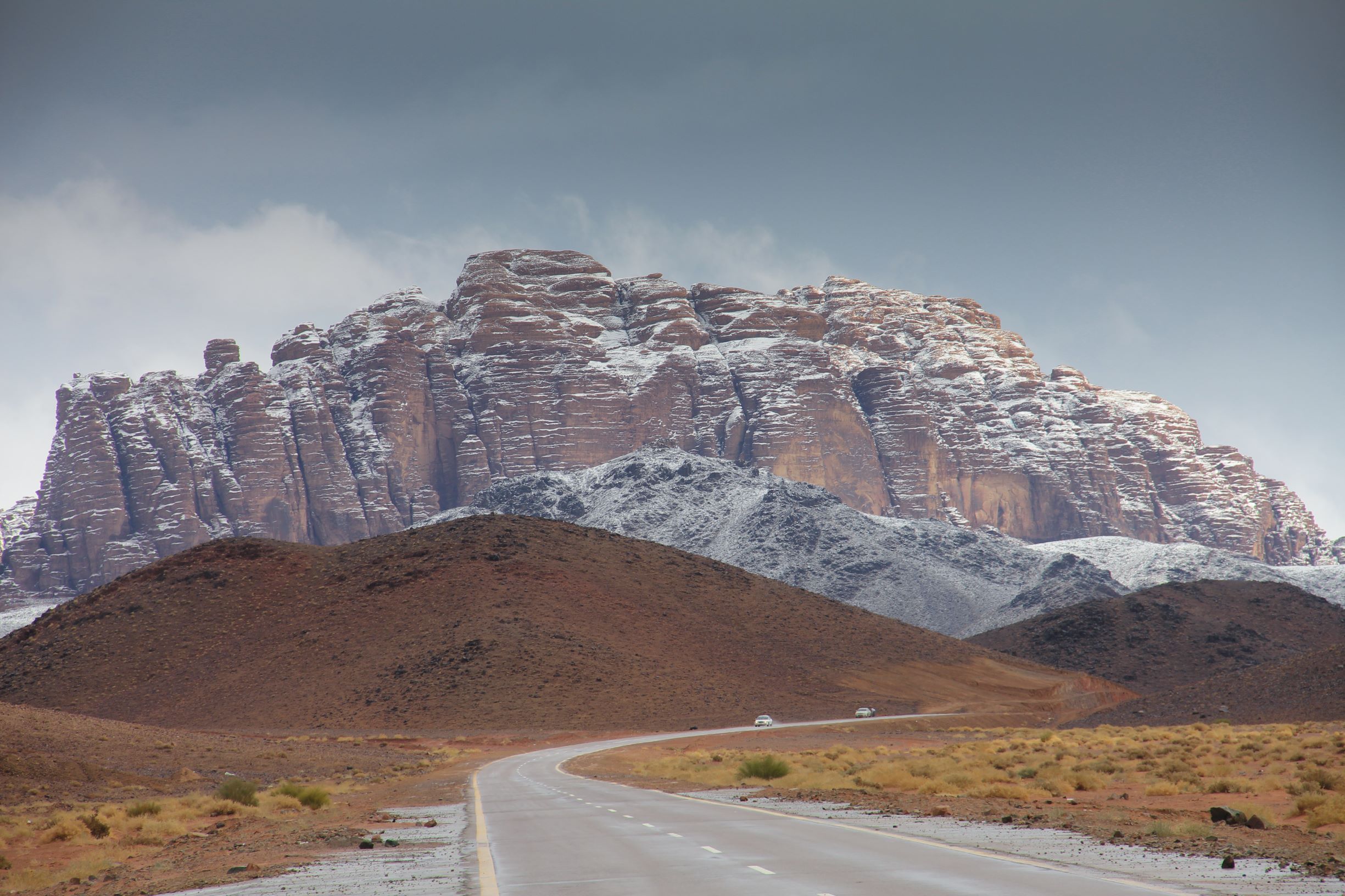 Haql
North of Tabuk lies Haql, which transforms into a picturesque tourist area during snowfall that turns nearby mountains into vast mass of white.
Visitors from around the Kingdom, especially nature lovers and photographers, are always eager to travel to the area and witness the annual stunning views.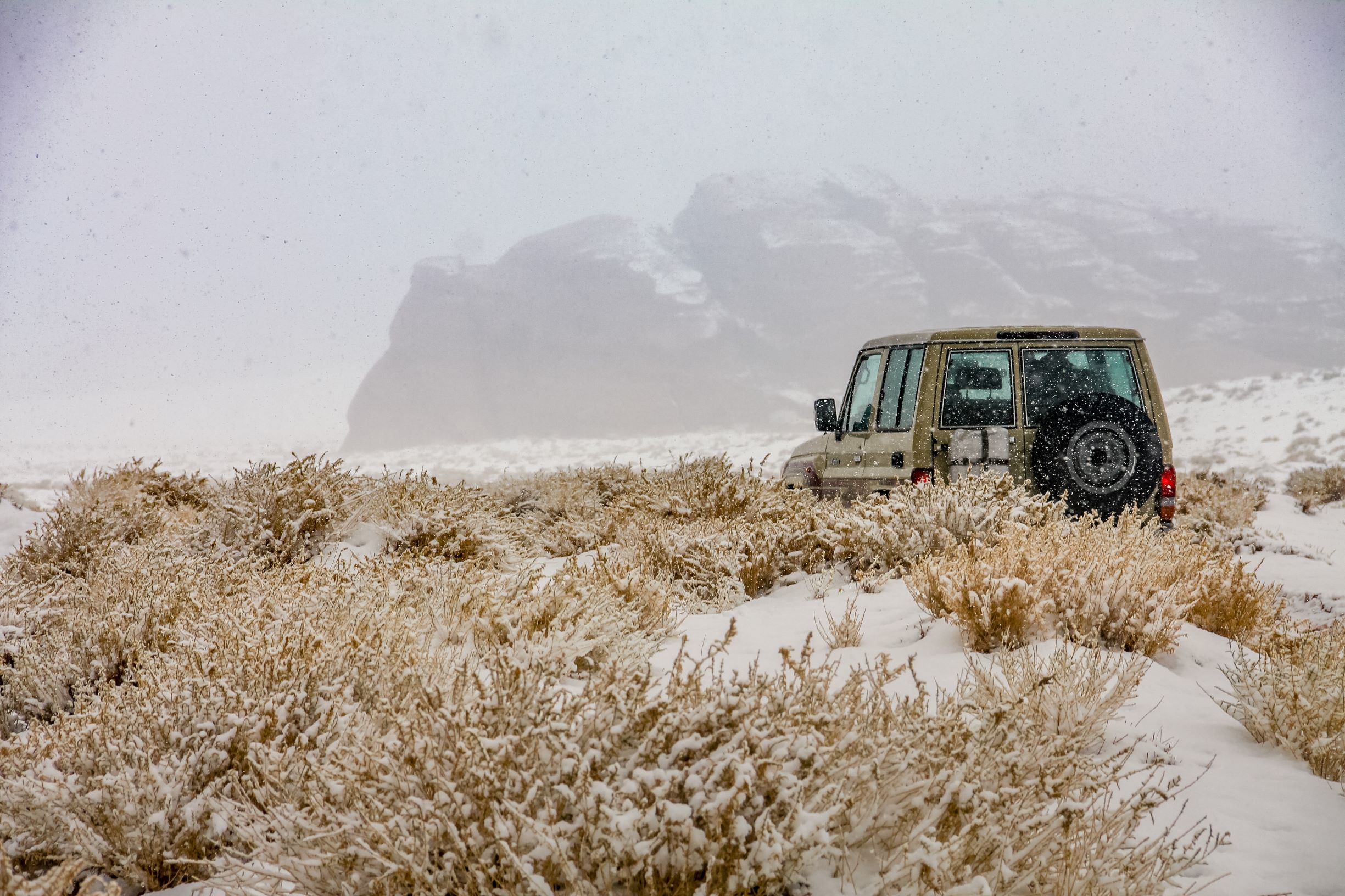 Northern Borders
Snow covers many parts of the Northern Borders province every winter, especially Al-Hajar and villages near Arar, because they experience extremely cold weather over the season.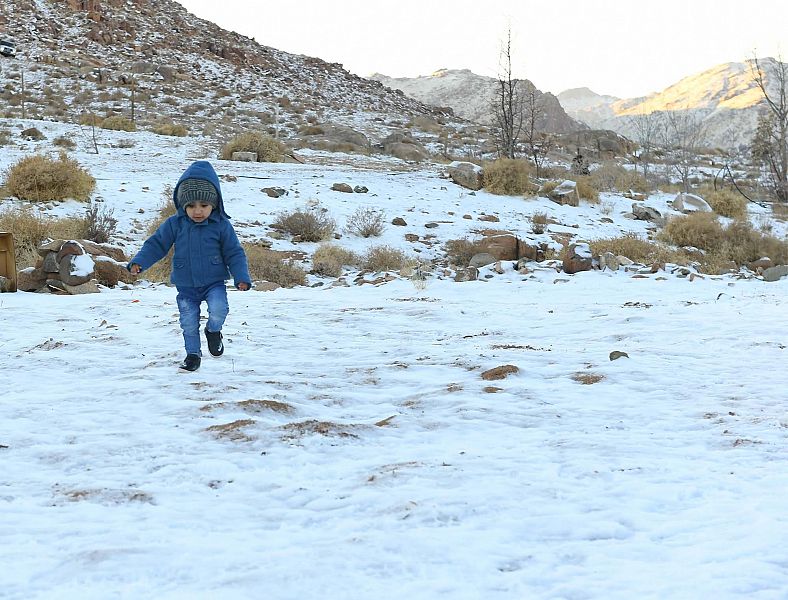 Residents and visitors enjoy this snowy weather, sometimes accompanied by rain and fog, by going on road trips and picnicking amidst the unparalleled beauty of the scenic nature. It is commonplace to see children have fun making snowballs and snowmen.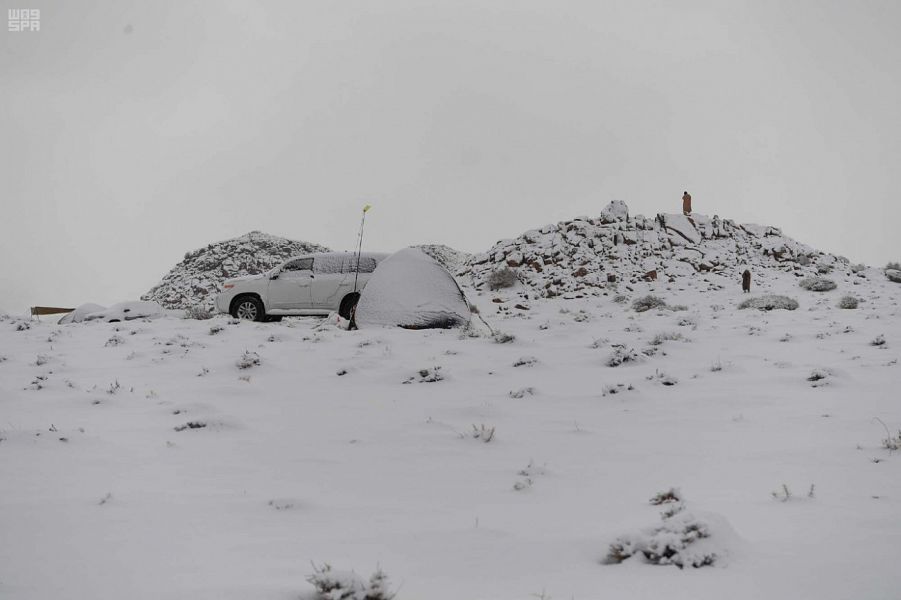 ---