Articles
/
Textiles: An enduring traditional handicraft
Textiles: An enduring traditional handicraft
صناعة المنسوجات ... حرفة يدوية بطابع فني
Skilled Saudi craftswomen are renowned for adding their own artistic touches to woven pieces thanks to their eye for the aesthetic. Textiles is one of the traditional industries that has endured since the ancient times in the Arabian Peninsula. It has been passed on for generations and flourished in all regions of the Kingdom, especially Najran, Al-Qassim and Ahsa, to become an important source of income for its practitioners. Nowadays, this traditional craft is also a major tourist draw in all heritage festivals around the Kingdom.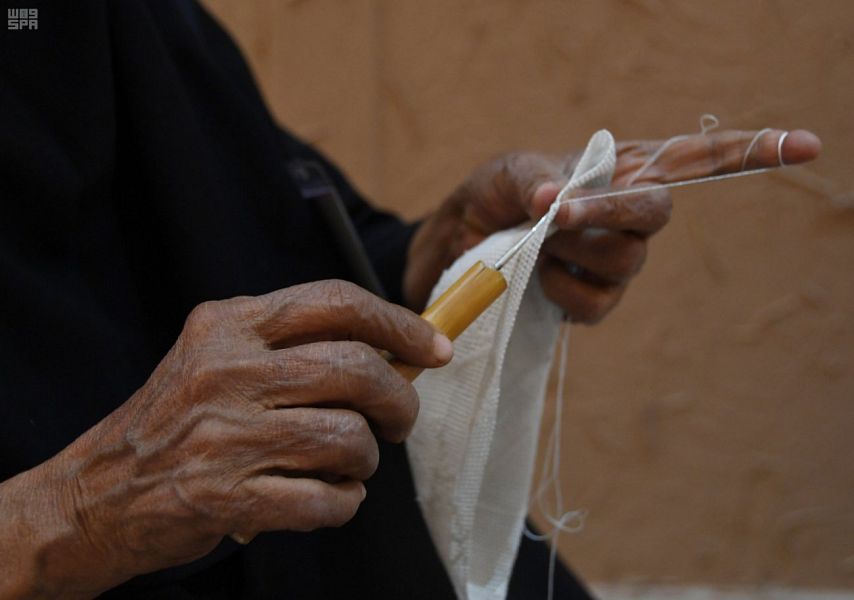 Products
Textiles is a wide field with many sub-professions. Saudi craftswomen in the past relied on hand-weaving to make their carpets, hair tents, bedspreads, bedding sets, mattress, rugs, food containers, murals, woven cushions and pillows. They also knitted traditional clothes such as "Mashalh" and "Bishoot" that are famous men's clothes worn at weddings and events.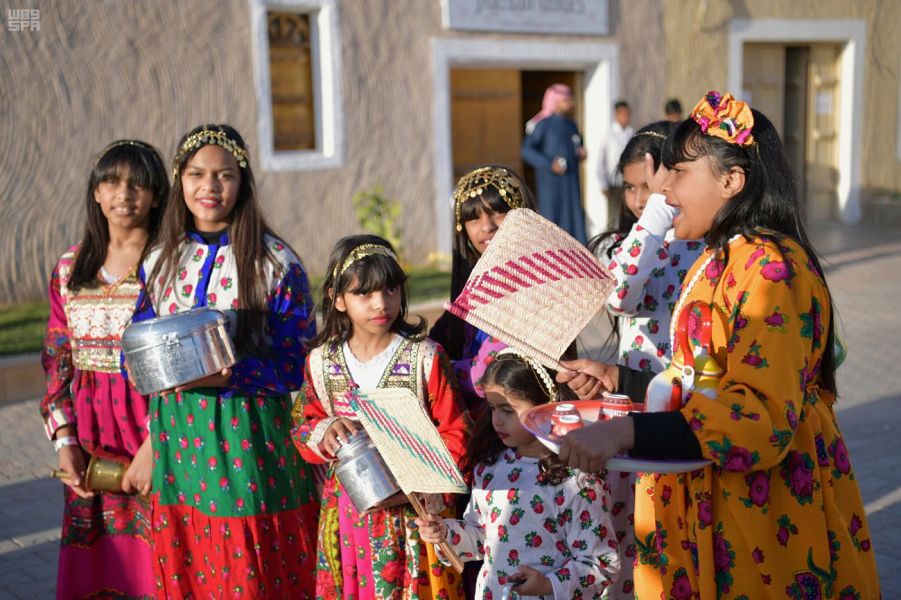 Materials
Fabric is often made from natural fibers such as cotton and linen, although wool and silk are popular choices. However, synthetic fibers such as wood pulp and cotton residue are also used. Polyester, nylon and acrylic are other popular types of synthetic fibers that are easily dyed and mainly used for furnishings.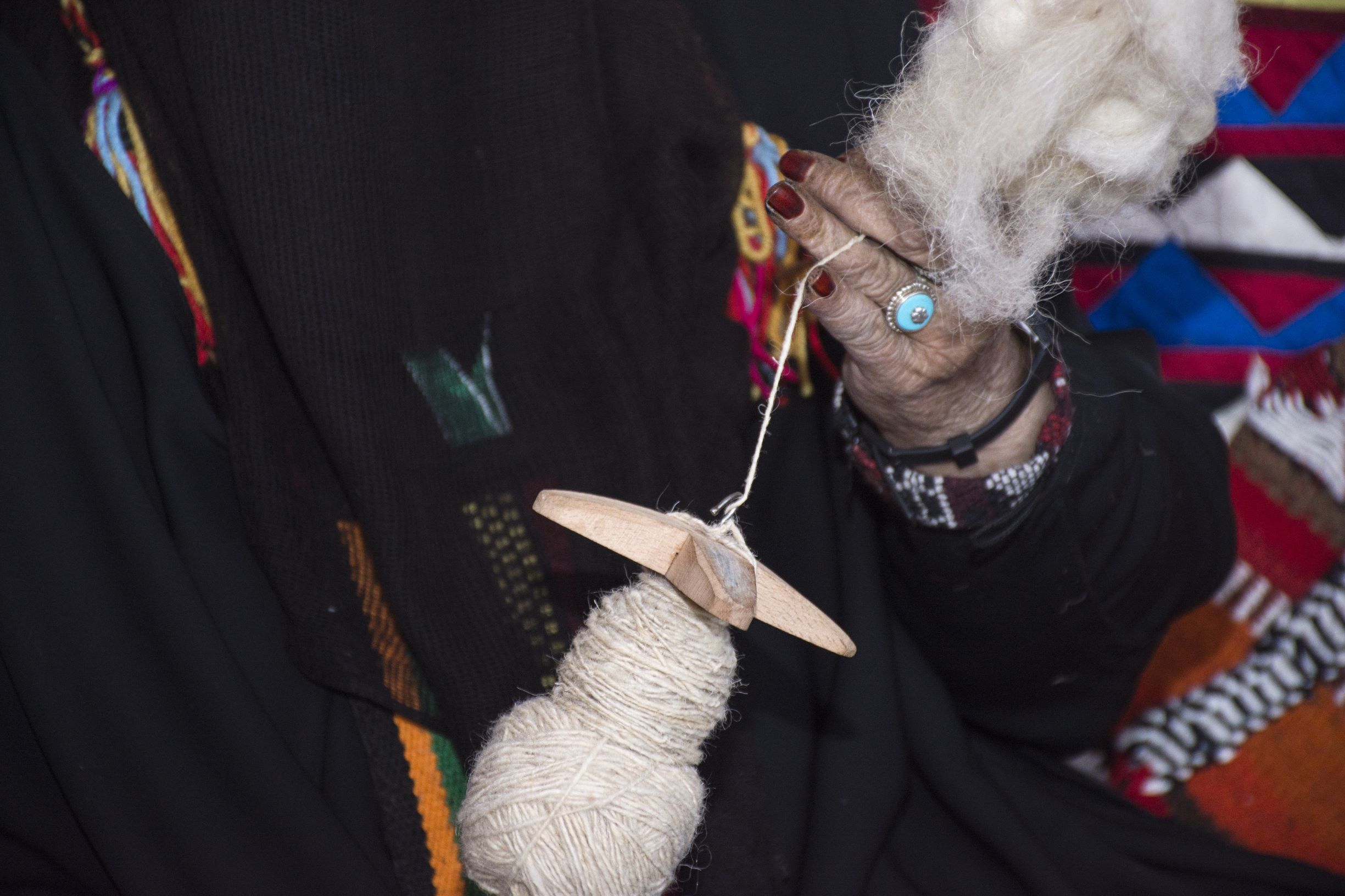 Textile stages
Despite modern techniques, a skilled women's stitch is considered more precise than that of electronic sewing machines. The first stage is drawing and designing the fabric. Then begins the stage of spinning yarns together to make the fabric. After that comes the stages of cutting the fabric, adding colored dyes, weaving and sewing. Some traditional jewelry pieces are embroidered on certain types of clothes for a more distinctive design. These basic stages take one to three days per piece; modern machines save both time and effort and can weave many ready-to-use fabrics in just one day.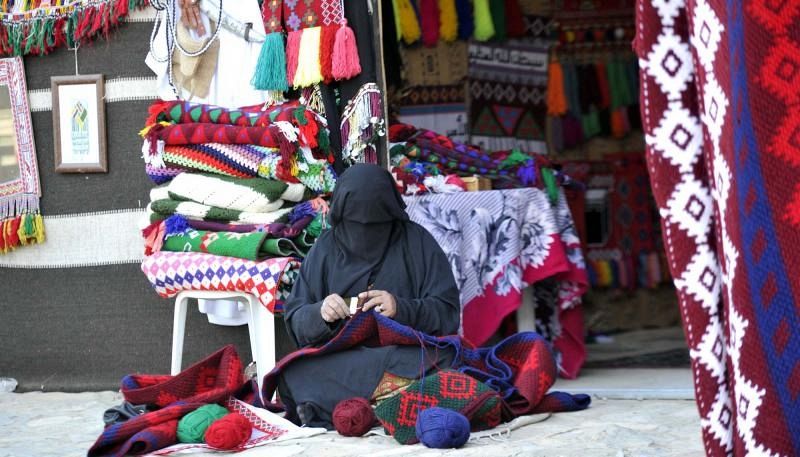 Sadu and wool knitting
Bedouin craftswomen were known for wool knitting using camel hair, goat hair or cotton. Artificial wool is commonly used with tools such as a spindle and rotator. Some craftswomen use the versatile Sadu fabric to produce tents, bags and tools to decorate camels and horses. For more about Sadu check here.
---