The beauty of Al-Meger Palace
قصر المقر .. أجمل قصور التاريخ التي تقع على قمم جبال السروات
Source: Abeer Al-Amoudi
A visit to the Asir region would not be complete without journeying to the top of the Sarawat Mountains near the city of Al-Namas, 150 kilometers away from Abha. Once you've cut through the fog and clouds, you will reach Al-Meger Heritage Village, rising 2,400 meters above sea level.
A walk through the village will inevitably lead you to Al-Meger Palace, one of the most beautiful historical buildings in the region that is sometimes known as Al-Falaki "space" Palace. It is distinguished by its impressive Islamic architecture and has developed a reputation as one of the most important tourist destinations in the Kingdom, attracting visitors from all over the world looking to witness the beauty of this historical village and magnificence of its design.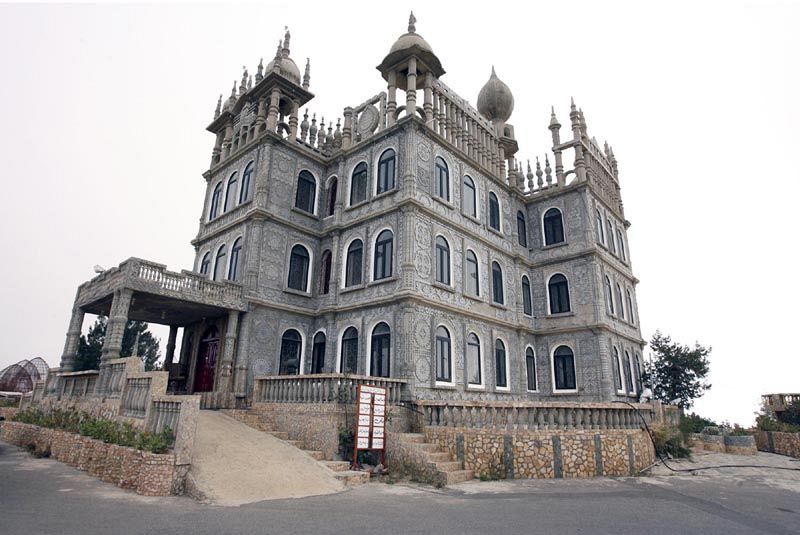 Muhammad Al-Meger's dream
The village and Al-Meger palace is the brainchild of Mohamed Al-Meger, an explorer who travelled through many countries to gain wide and varied exposure in design and construction. As a result of his journeys, he was eventually able to realize his lifelong vision of constructing his eponymous village, which took more than 35 years to build and cost more than SR80 million.
Al-Meger palace
Muhammad used stone from the Asir mountains to build the palace, which was designed to incorporate hanging gardens through which geometrically-designed water fountains flow perfectly. The palace is also distinguished by its Islamic architecture, reflected in Andalusian drawings and Arabic and Kishani inscriptions on the walls.
Impressively, the sun enters the palace from all directions through more than 360 windows that are used to track solar movement inside the building. There are also seven domes representing each of the world's continents, hundreds of columns representing the days of the year and inscriptions and artistic decorations reflecting the spirit of the Umayyad and Abbasid civilizations.
There is also a zoo and apartments overlooking the Tihama Mountains behind the palace to serve visitors coming from remote areas.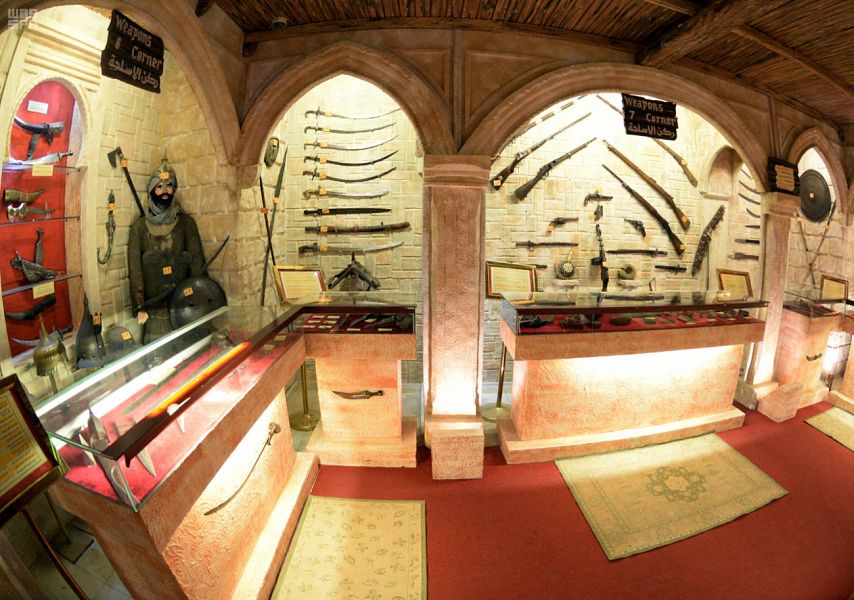 The first and second floors of the palace contain more than 18,000 heritage pieces drawn from various Islamic civilizations such as Andalusia and Abbasid.
Visitors climbing to the third floor can view historical Islamic manuscripts in medicine, astronomy, mathematics, Islamic sciences, Arabic language and Islamic schools of thought. This makes the palace a primary source for Islamic history, specifically the Holy Qur'an, thanks to its archive of more than 1,000 Qur'anic manuscripts.
---