Articles
/
The charming nature of Qaraqer valley
The charming nature of Qaraqer valley
طبيعة ساحرة تميز وادي قراقر بقرية ديسة
Source: Nadeen Al-Wazani
Around 180 kilometers south of Tabuk, near the quaint little village of Al-Disah, lies the stunning Qaraqer Valley. Considered one of the most beautiful tourist and historical sites in the Kingdom's northwest, it is surrounded by majestic mountains that are up to 1,750 meters high and look like they have been carved by nature to resemble palaces from which fresh water springs. Also called Dama Valley, Qaraqer is one of the most beautiful natural valleys in Saudi Arabia.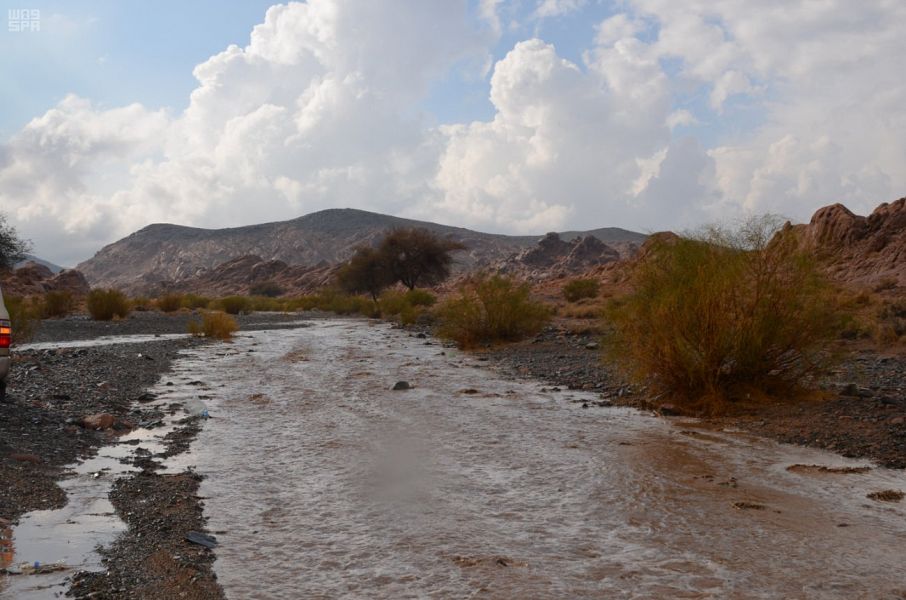 Beautiful nature
The village of Al-Disah is famous for its dense pockets of palm trees, sandy plains, mild weather and fresh water streams that flow all year around. The climate is moderate in summer and warm in winter because it rises above the surface of the sea by about 400 meters. Al-Disah is an agricultural area that produces high-quality vegetables and fruit including mangoes.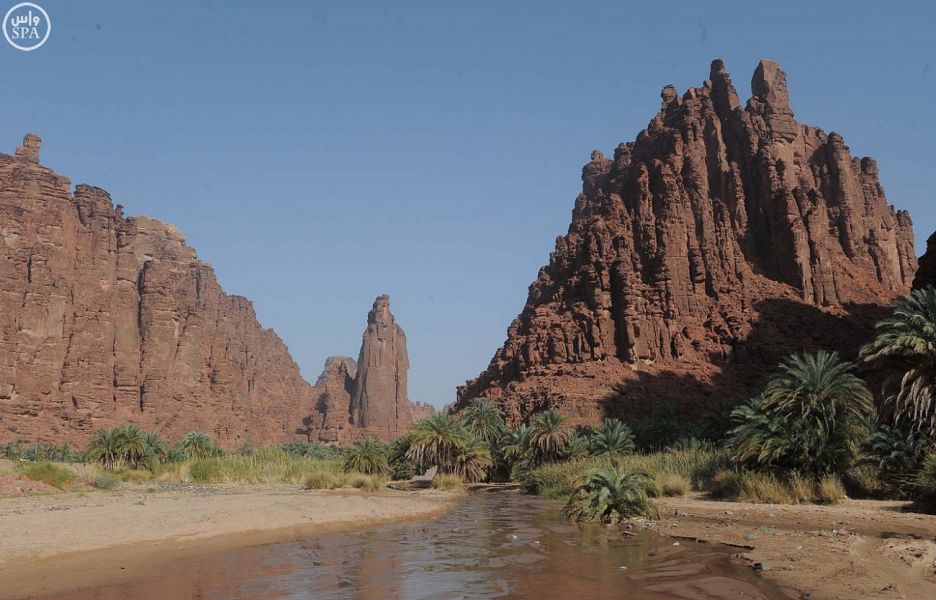 Picturesque valley
The beautiful Qaraqer area offers unique nature and stunning views because of its impressive mountain formations, and a perpetually-flowing freshwater stream known as the "Eye of Zarqa" that flows into the Red Sea. It is commonplace to see nature lovers, photographers, hikers and casual visitors from across the country enjoying the valley and its ambiance.
Qaraqer also has seasonal waterfalls that form during rainy weather. During such times, the valley forms a natural reserve where bushes of oleander, basil, papyrus, and palms trees sprout and contribute to a fertile environment for indigenous mountain goats.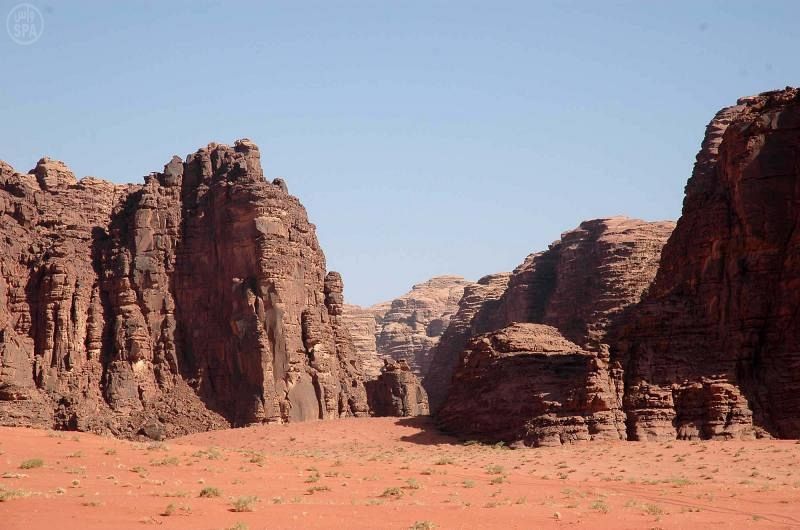 Exploration
Once you have completed your journey driving 200 kilometers northwest of Al-Disah, preferably using an SUV, you will reach your destination at the heart of the valley and witness the picturesque nature as well as the majestic view of the dark red mountains. The greenery will definitely catch your attention, while some of the activities you can enjoy include hiking, climbing, drinking fresh water, exploring historical monuments, camping under the starlit sky, and appreciating the wilderness and cool breezy weather.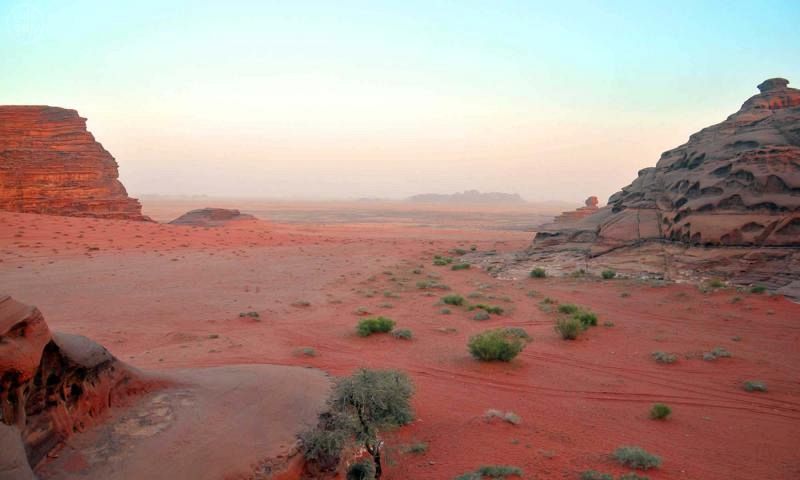 Petroglyph sites
The valley and mountains of Qaraqar are rich in petroglyph sites. The presence of Thamudic and Nabataean inscriptions as well as Kufic Arabic script serve as a witness to ancient civilizations and historical settlements that lived in the fertile valley and neighboring areas.
photo credit: SPA
---