Articles
/
The enduring heritage of Asir's old villages
The enduring heritage of Asir's old villages
قرى عسير التراثية تجذب السياح بقلاعها ومبانيها العتيقة
Source: Khuloud Al-Saleh
The Asir province is one of the richest regions in the Kingdom in terms of heritage and archaeological sites. In fact, it accounts for almost a fifth of the total historical sites in the country. The unparalleled heritage villages of Asir are a favorite destination for tourists from inside and outside the Kingdom.
The province is home to around 150 such villages dispersed across the region's numerous governorates. These locations have been registered, while efforts to preserve their rich heritage include restoring old buildings and providing services while helping raise awareness among visitors about the value of urban heritage. A number of these heritage villages are covered below: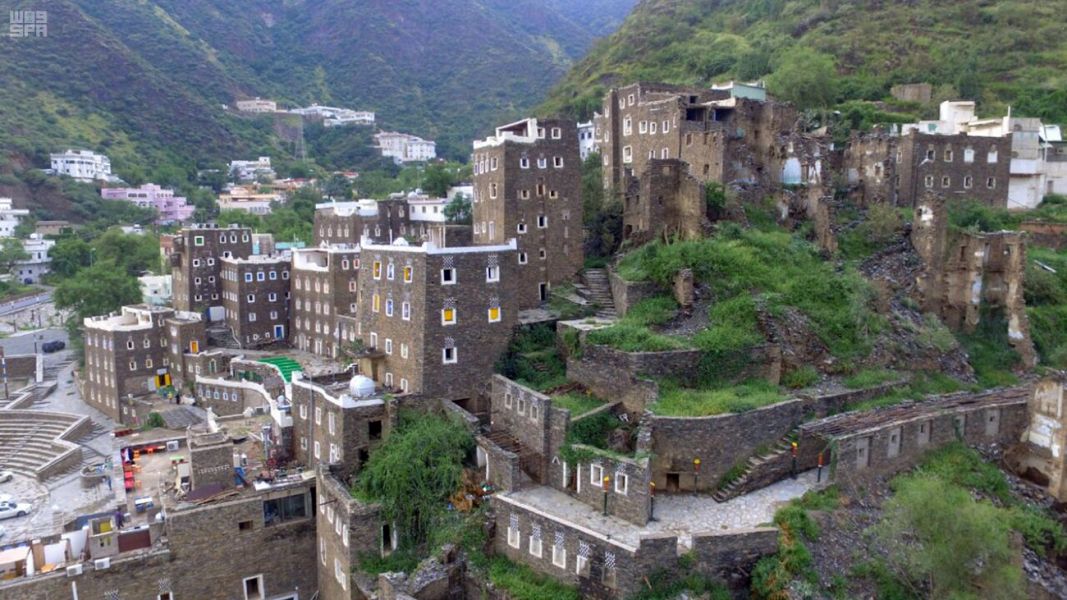 Rijal Almaa Village
Once a regional trade center, Rijal Almaa contains around 60 multiple-story buildings constructed from stone, clay, and wood. The village carries increased historical significance due to its several old fortresses.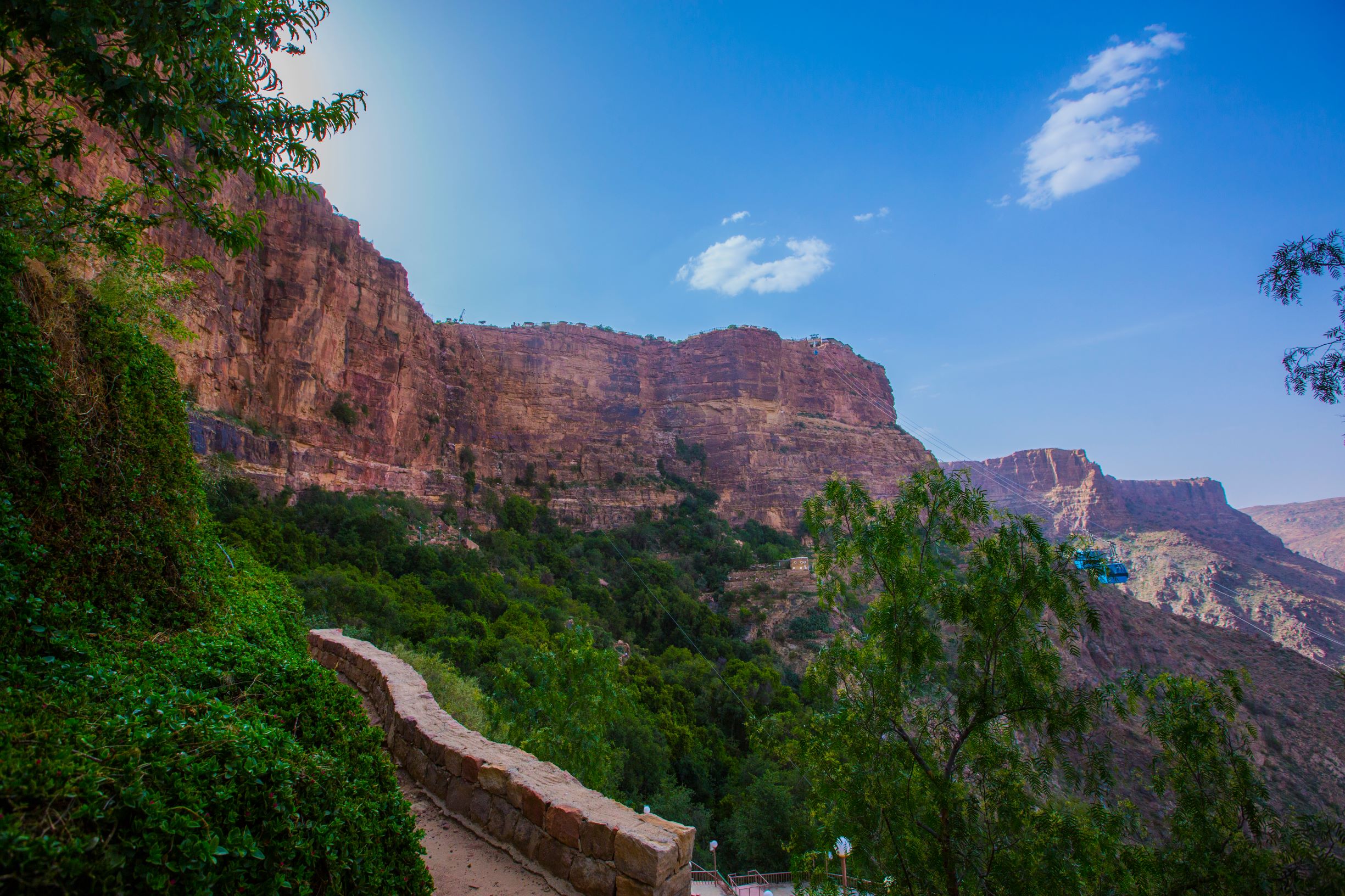 Habala
This village's name comes from the Arabic word "Halab", meaning rope. This is because locals used only rope ladders to access their homes. Residents were known as the "Flower Men" because they wore floral bands over their crowns. The area is now a tourist attraction and visitors access it by cable car.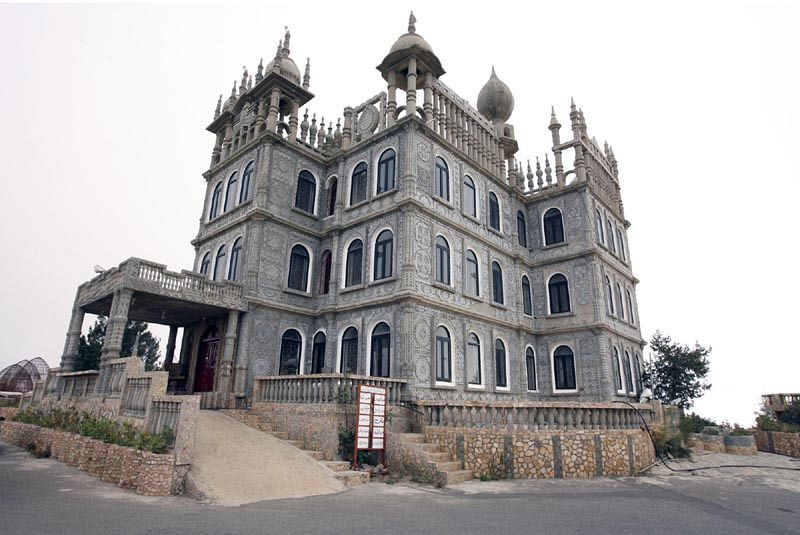 Almaqar Village
Affiliated to Al-Namas Governorate, this heritage village covers an area of 1,300 square meters. It contains many monuments incorporating Islamic designs and exquisite geometric shapes, including Al-Tuhamia Heritage Village and the Andalusian Palace.
Al-Khalaf Village
This stunning village was earmarked for restoration due to its uniquely designed houses consisting of 17 adjacent homes built from stone, all of which are connected to one roof. Several alleys and tunnels are dispersed along the structure, adding to the location's reputation as a safe haven for its residents.
Al-Akkas Village
One of the largest villages in Asir, Al-Akkas features over 50 war castles and historical houses as well as a 700-year-old mosque. Surrounded by the famous Mount Fares, the village overlooks the valley of Ashran.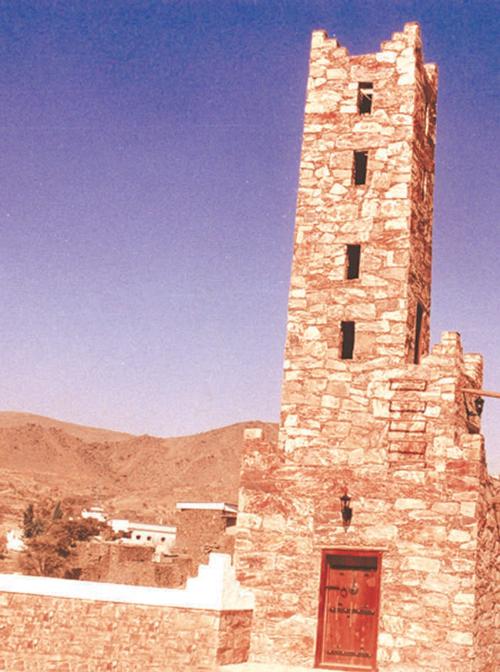 Tabab Village
This village is one of the oldest in the region as it was built during the reign of the first Saudi state. It served as the political, cultural, and economic capital in the region. Tahab features historical sites such as the eponymous mosque and palaces that belonged to the princes of the Abu Naqta Al-Muthami.
Al-Asabilah Village
One of Al-Namas' villages, Al-Asabilah features five palaces, some of which reach as high as five stories. Most of these buildings have thick walls, wide doors, and roofs made from broad juniper wood.
---