Articles
/
The fascinating history of the Kingdom's volcanic fields
The fascinating history of the Kingdom's volcanic fields
تعرف على الحقول البركانية في المملكة
Source: Khuloud Al-Saleh
Volcanic fields encompass some of the most prominent geological landmarks in Saudi Arabia, covering an area of around 90,000 square kilometers and accounting for about 4.6 percent of the Kingdom's total area. Some of these volcanic fields erupted in the Oligocene and Holocene eras, almost 30 million years ago.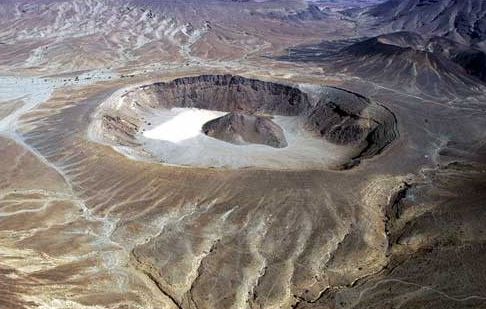 The more well-known areas include Surat, Barak, Baquim, Nowassif and Huddn. Other notable fields are Kshab, Rahat, Khyber, Ithnayn, Shaqah (Lunier), Owayrid and Al-Harah. The Rahat field is considered one of the largest in the Kingdom with an area of about 20,000 square kilometers and at least 960 craters. One of the strangest and largest volcanic fields is Kshab, located 180 kilometers away from Taif and covering an area of approximately 5,892 square kilometers. It consists of seven adjacent craters forming a fiery row and which look like a series of vertebrae when viewed from the top of a plane.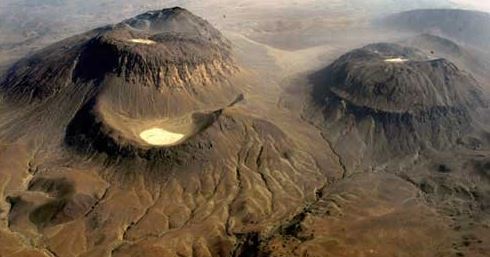 These fields extend from Yemen in the south to Syria in the north through the western regions of the Kingdom. Their origins can be tracked to the formation of the Red Sea canyons, the Gulf of Aden, the East African Rift Valley around the hot mantle of Afar in Ethiopia, the accumulation of deep underground magma and the separation of the Arabian Peninsula from Africa.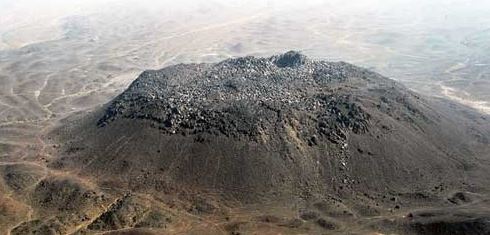 The northern part of the Rahat volcanic field is known as the Al-Madinah field, where the most recent activity was historically documented in the Arabian Peninsula – giving the region its "historical volcano" name. In 1256, after a series of earthquakes that lasted for several days, an eruption lasted for 52 days during which a 2.2 kilometer wide lava rush and fire fountains emerged and ran northwards for 23 kilometers, stopping just eight kilometers from Madinah. The eruption also resulted in the formation of at least seven cones surrounded by sediments of falling ash.
---