Articles
/
The growing popularity of mountain sports among youth
The growing popularity of mountain sports among youth
"الرياضات الجبلية" اهتمام شبابي
Source: Alaa Al-Bahrani
The Kingdom's diversity of different terrains has ensured the country is an ideal location for budding adventurers to practice various mountain sports, whether they are beginners, amateurs or professionals.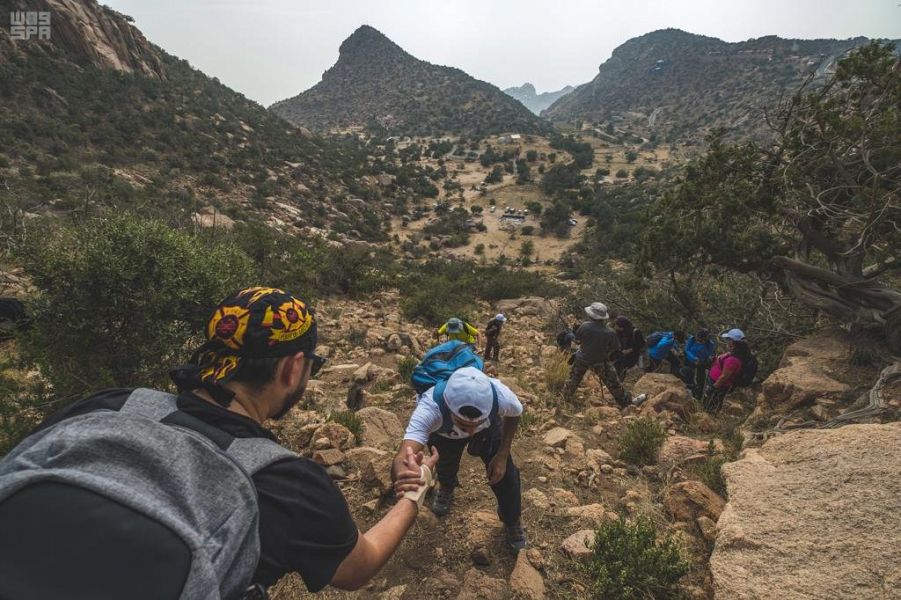 The General Sport Authority has invested in the development of mountain sports through its support for the Saudi Federation for Climbing and Hiking, headed by the first Saudi climbing trainer Yasmine Al-Qahtani. It has also supported the Saudi Commission for Tourism and National Heritage, which has worked to organize the development of mountain trips.
The Kingdom is rich in peaks that attract enthusiasts – they include the Soudah mountain range, Mushrif mountain in Asir, Al-Hada and Al-Shifa mountains in Taif, Tuwaiq Mountain in Najd and the Aga Mountains in Hail.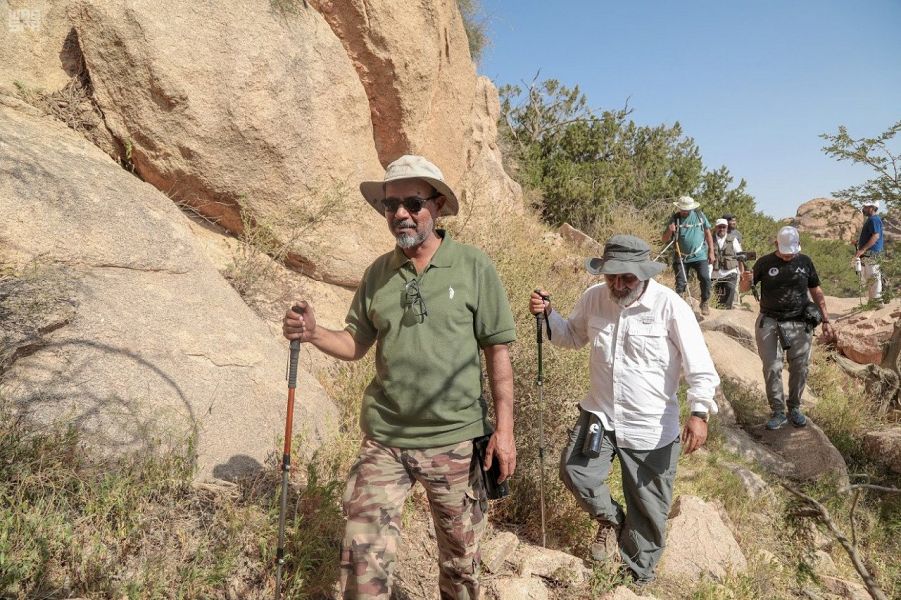 Join Wafy as we give you a rundown of the most popular mountain sports in Saudi Arabia:
Hiking
Mountain hiking is basically a modern long-distance walk that inspires hikers to truly enjoy the surrounding nature. It is a challenging activity and can involve climbing steep rocky slopes. It is also environmentally-friendly, as practitioners are encouraged to adhere to the slogan "do not leave a trace" by not littering or harming the environment in any way. There are important safety rules:
Prepare well: Choose socks that keep your feet as dry as possible, sturdy footwear, comfortable clothes, a light backpack for your personal belongings, water bottle, snacks, flashlight, and basic first aid kit.
Never go alone: It is highly recommended to hike with a group in case of any emergency and to exchange expertise during the trip.
Study the area carefully: Learn about the terrain and climate of the area.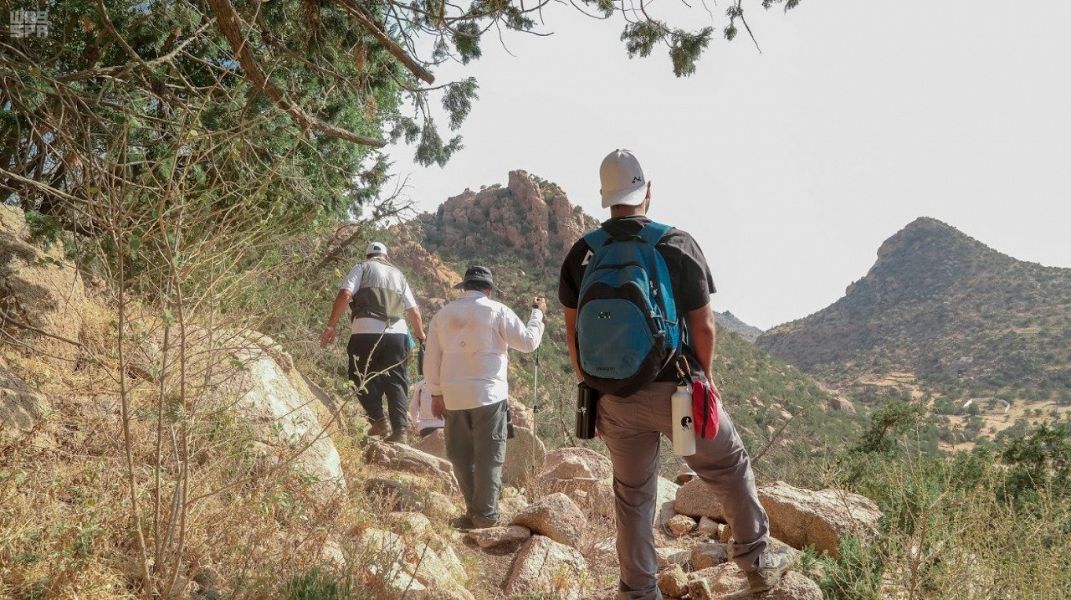 Mountaineering
One of the most enjoyable sports and hobbies in the world, mountaineering attracts nature lovers and adventure enthusiasts looking to conquer peaks all over the world. It also teaches the climber to control emotions, challenge fears, increase concentration and physical fitness, and control their body balance. It is worth noting that it does not require superior physical ability, but flexibility, courage and determination. It is best practiced within a group with certain equipment such as:
Climbing tools: Strong flexible ropes made of nylon to resist heat, light and cold. Metal rope clamp rings, claw hammer, compass and first aid kit.
Climbing shoes: Durable and comfortable shoes with a leather piece protecting the ankles.
Helmet: To protect the head from falling stones or in case of a fall.
Clothing: Comfortable sportswear, climbing gloves and headlamp.
---