Articles
/
The heritage behind the Asir headbands
The heritage behind the Asir headbands
"رجال الطيب" يتزينون بالورد لحفظ التاريخ والتمسك بالجمال
Source: Abeer Al-Amoudi
The Asir region is known for its substantial nature and diversity of flower species used by the locals to create floral headbands that they can wear regardless of their age.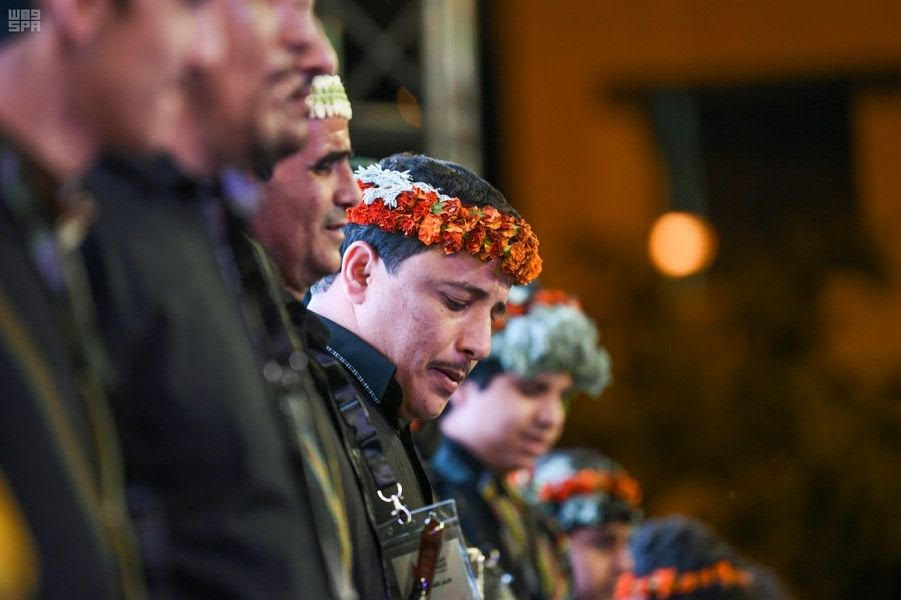 These headbands are a distinctive component of beauty in the south. They are normally made with love by the local women so their men can decorate their heads with velvet and orange flowers. Tribes living in Asir, especially members of the Ghahtan and Shahran, would wear these headbands on different occasions, including weddings and Eid. Currently many families have become skilled at making these traditional headbands to present them to tourists and sell each piece for prices that range between SR5 and SR20, depending on the type of flowers used.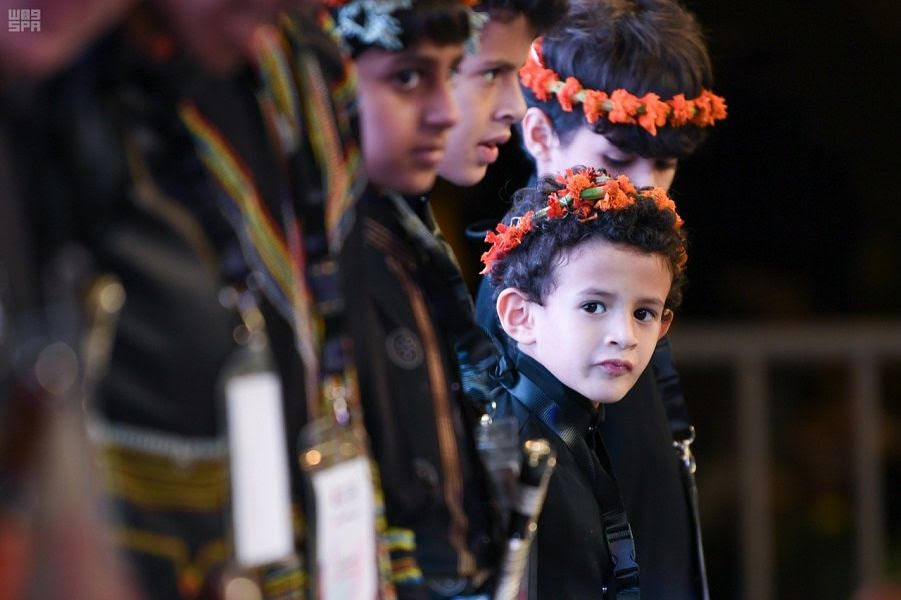 Local names
The floral headbands have several names depending on the tribe and region as well as the way it is placed on the head. In the mountainous area they are called "Al-Ghras" or "Al-Lawya". Down in Tihama the headband is referred to as "Al-Mikhdara" and "Al-Khadour". The headband "Lawya" is distinguished by being wrapped over the head while the "Esaba" is just wedged tight.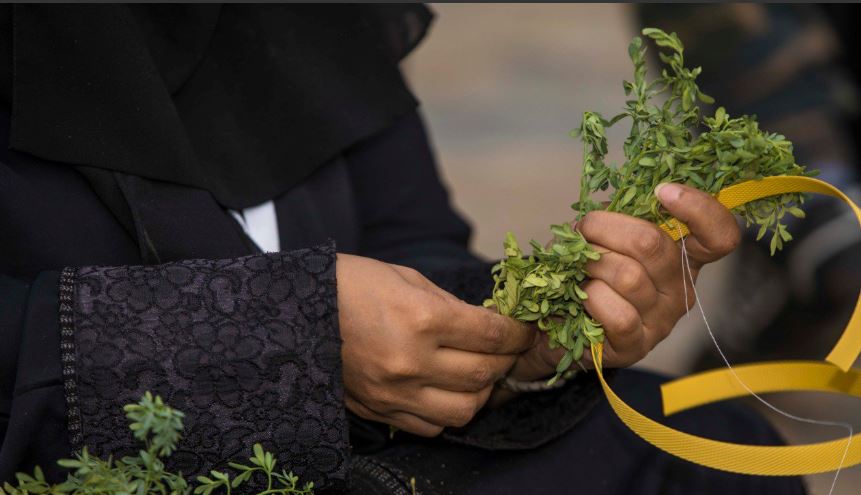 Creation
Women make headbands with aromatic plants, such as khadi, basil, among many other local flowers. Asir locals are keen to wear the headbands as a way of maintaining traditional heritage; through wearing headbands locals also express their love for the flowers and the smell of their aromatic land. Some men replace the basil in their headbands daily to ensure a strong scent and beautiful color.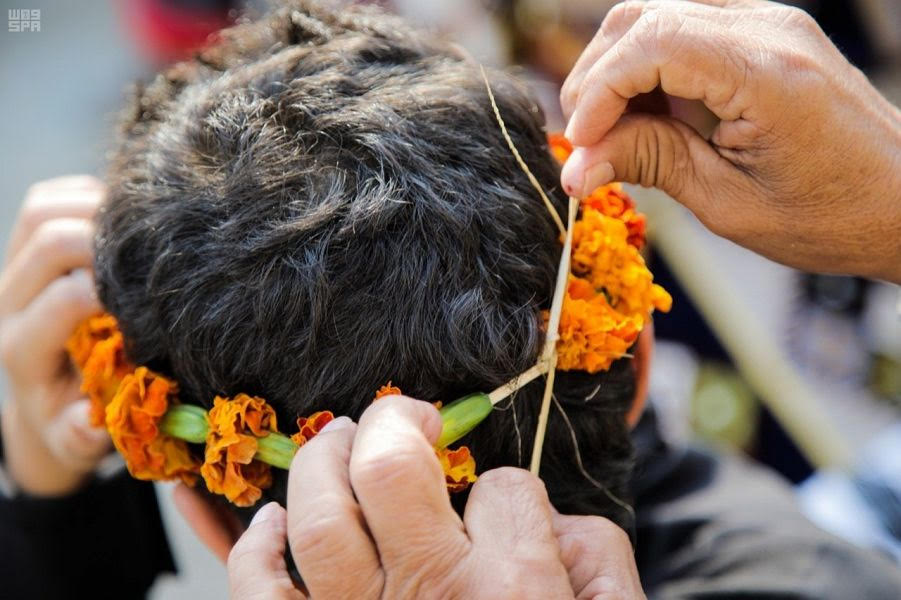 Women create the bands in an artistic manner and they even compete with each other to make the most beautiful and refreshing creations. Since these headbands are made from natural flowers, they do not last long, yet they retain their fragrant and pleasant smell for days. After the flowers dry out, women crush them to preserve the fragrance for quite a long time. The headband needs special care when wearing and removing it so that the flowers and basil do not fall off. Each headband needs at least half an hour to be prepared and decorated.
---