Articles
/
The hidden potential of Wadi Sulai
The hidden potential of Wadi Sulai
"السلي".. من وادي مندثر إلى وجهة سياحية ترفيهية
Source: Alaa Al-Bahrani
Wadi Sulai is an ancient historical valley mentioned in the poems of Al-Asha and Al-Hamdani. Located in Riyadh, it runs for 103 kilometers from King Khalid International Airport in the north to Khashm Al-A'an in the south, covering an area of 176 square meters. The valley features the well-known Ain Heet Cave, which has been a favorite destination of Riyadh residents for over 35 years.
Despite rapid urbanization, Wadi Sulai has been left undeveloped and is not widely known to local residents. Riyadh Municipality is working to rectify this through a development and rehabilitation project to transform the area into one of the capital's largest recreational parks by marketing its natural potential to private sector investors.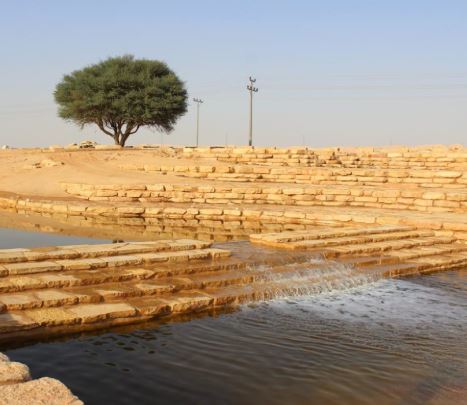 Ain Heet Cave
The cave is arguably the most famous destination in Wadi Sulai. It is most popular among explorers and divers looking to traverse the abundant underground water, described by some geologists as the world's cleanest. Ain Heet was said to be formed by a millennia-old shooting star hitting the earth; it is situated 390 meters deep in a rocky cavity and characterized by its cool atmosphere and water. It used to be a resting station for traveling convoys, but this is no longer the case as its water levels have now dropped to the point where it cannot be accessed easily.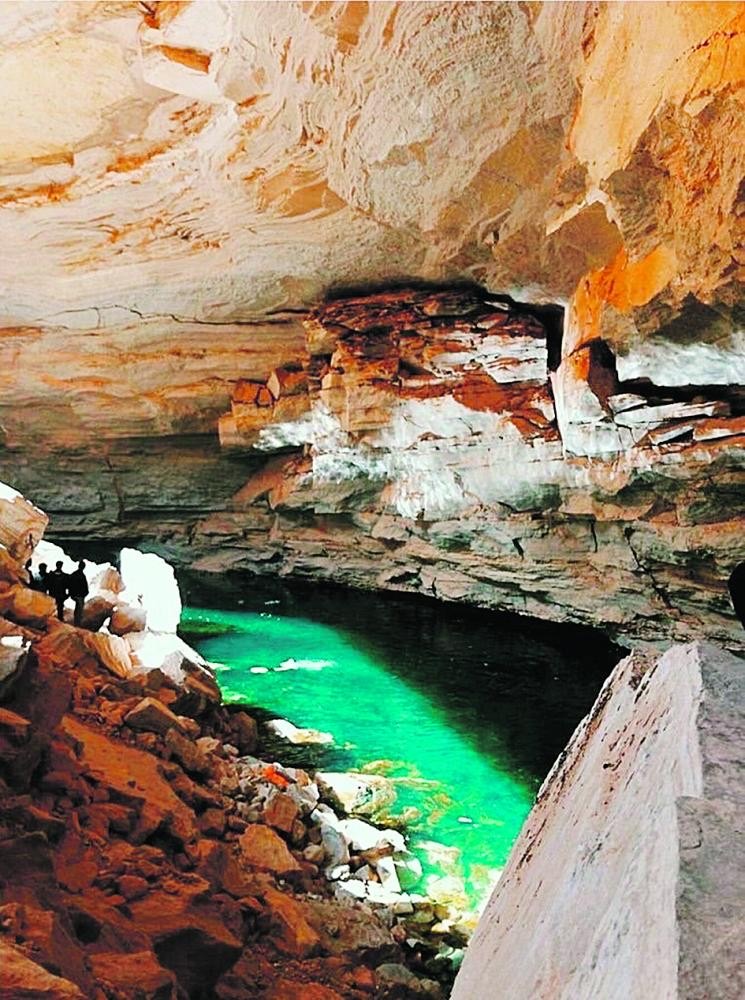 The cave consists of a formation of anhydrite rocks that resulted from erosion in the underground water. This type of rock was the first significant geological discovery in the Kingdom. There is also a constant water source below the cave that flows throughout the year and extends east to Al-Ahsa. Ain Heet was discovered in 1938 during the visit of the Kingdom's founder King Abdulaziz to the location, accompanied by geologists from Saudi Aramco to study and document the site.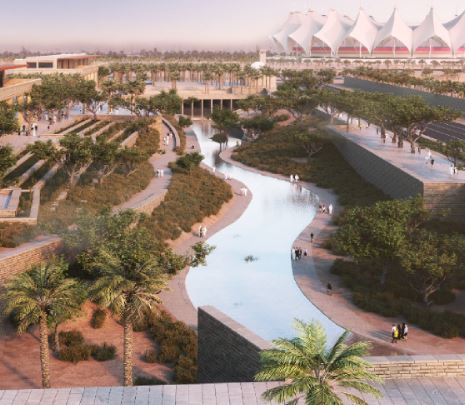 Rehabilitation project
The Riyadh Municipality is looking to rehabilitate Wadi Sulai in order to transform it into a location that can attract tourism investment while preserving its natural environment. The project includes the establishment of parks, trees, sidewalks, children's play areas and a footpath for walking, running, and cycling in order to make it a suitable destination for families and tourists.
---