Articles
/
How restoring Sharbatly House helped revive Historical Jeddah
How restoring Sharbatly House helped revive Historical Jeddah
بيت الشربتلي مائة عام من التاريخ العريق في جدة التاريخية
Source: Khuloud Al-Saleh
One of the oldest historical buildings in Jeddah, Sharbatly House has enjoyed an illustrious history that makes it an important city landmark. It was built in 1335 AH by Sharif Abdul Ilah Muhanna Al-Abdali before ownership was transferred to Sheikh Abdullah Sharbatly and served as the headquarters of the Egyptian Embassy for 20 years. The building is known for its distinguished location on Al-Bayaa Square, near Al-Juffali Mosque.
This distinctive building features a beautiful wooden façade as well as four floors, three staircases, numerous rooms, a Turkish bath, and large halls designed in a Hijazi style. Visitors can also relax in traditional terraces.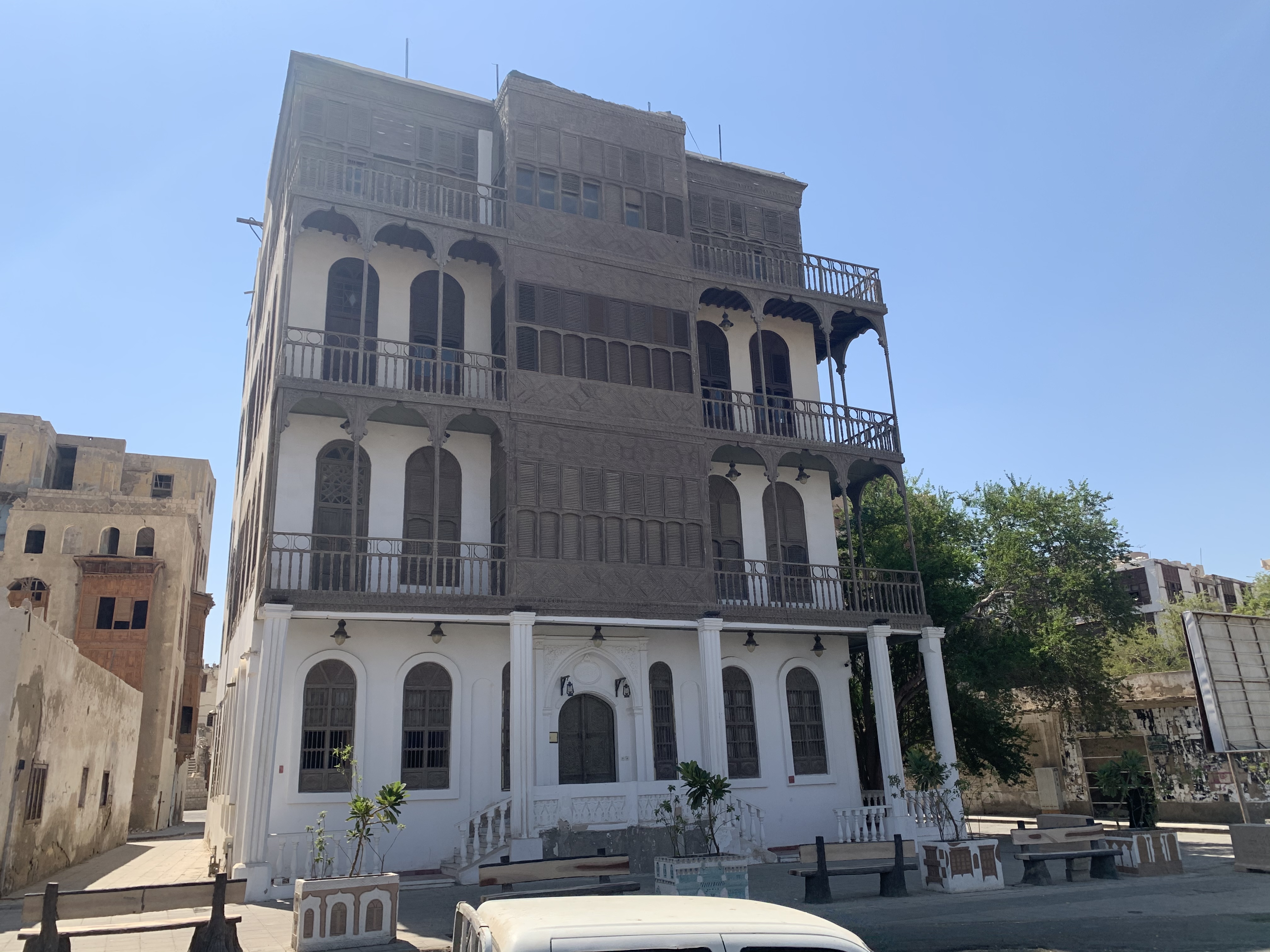 After the historical area was listed as a UNESCO World Heritage Site, Sharbatly House underwent development and restoration while preserving the spirit of its heritage. The foundations, walls, electricity, and ceilings were restored and the building became a popular venue for art galleries and seminars.
Like other historic houses in the area, Sharbatly House was abandoned until the Ministry of Culture led a project to revive historical Jeddah and transformed its heritage buildings and mosques into tourist attractions that contribute to the local economy.
As a result of this development, this hundred-year-old building continues to embody the memories of the locals and merchants during an important historical era.
---