Articles
/
The "Joy" forum promises a professional entertainment industry
The "Joy" forum promises a professional entertainment industry
منتدى "جوي" يعد بصناعة احترافية للبهجة والفرح
Source: Nadeen Al-Wazani
Visitors are warmly greeted with Arabic coffee and charming music band at the Entertainment Industry Forum "Joy", held at the Ritz-Carlton in Riyadh. The forum focuses on enhancing the culture of joy and supporting the diversification of economy by creating investment opportunities in this sector to improve the quality of like for the benefit of citizens, expedients and tourists from all over the world.
The forum's diverse sessions covered the future of filmmaking, theme parks, digital entertainment and competitive sports. Many entertainment experts, pioneers and celebrities, participated in this promising event, where they exchanged creative ideas with entertainment makers and investors. About 30 speakers and 60 international exhibitors participated in the forum, while 12 workshops were held on its sidelines. The audience joyfully interacted with the honors received by celebrities such as Jason Momoa, Van Damme, Shah Rukh Khan, Jackie Chan and many other Arab artists including Mohammed Abdo, Nasser Al Qasabi, Suad Abdullah, Yousra, Raja Al Jeddawi and many others.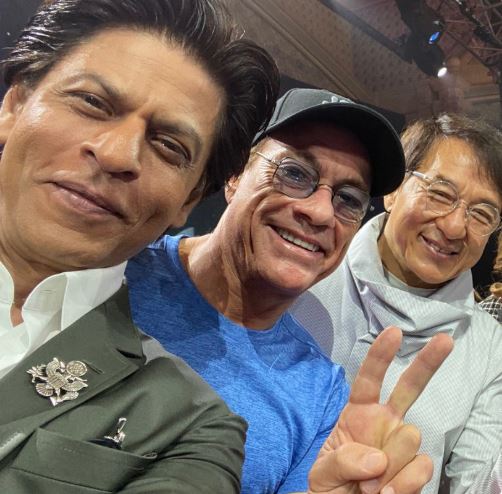 Since the Kingdom is thriving to be a global destination for tourism and entertainment, the Forum reviewed many mega projects that will create great job opportunities and pave the way for the realization of Vision 2030. Some of these projects are "Amaala" and "Qiddiya" among others. In a special workshop, supervisors of Qiddiya project revealed their plans to equip the city with the necessary infrastructure to be a perfect destination for sports, art and entertainment. While Amaala focuses on promoting healthy living and culture. The conference set aside special areas to enjoy VR games and watch huge artistic objects that caught everyone's attention.
---