Articles
/
The literary treasure in Saudi Arabia
The literary treasure in Saudi Arabia
"المخطوطات" تاريخ الشعوب خطته أنامل بارعة
Source: Khuloud Al-Saleh
The King Fahd National Library in Riyadh is playing a key role in preserving Islamic history due to its collection of rare manuscripts, including the most valuable Qur'an in the world. This version of the holy book was written in the third century AH on 165 leather sheets using the Naskh font type in black ink; each sheet is decorated with red, yellow and green colors.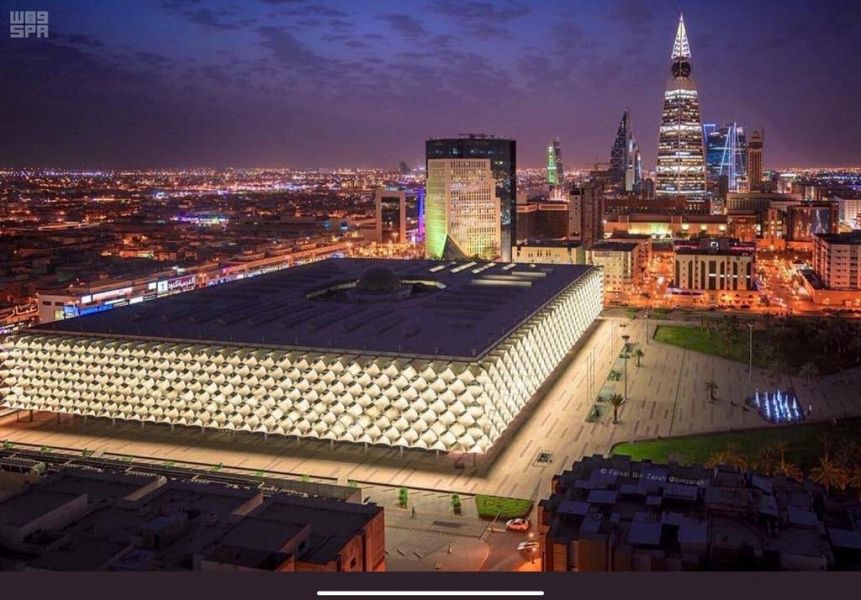 Visitors can see this Qur'anic masterpiece and other rare manuscripts such as the Kufi, Safavid, Mamluk, and Andalusian Qur'ans as well as remnants of Sahih Al-Bukhari and a copy of Al-Faryabi.
The library has 73,000 illustrated manuscripts, many of which are considered rare such as the Ibn Mane collection of 150 manuscripts. It has also collected texts in Persian such as the Nakhira Khwarizm Shah and the story of Yusef and Zulekha. Hebrew manuscripts at the library include a copy of the Torah written on leather.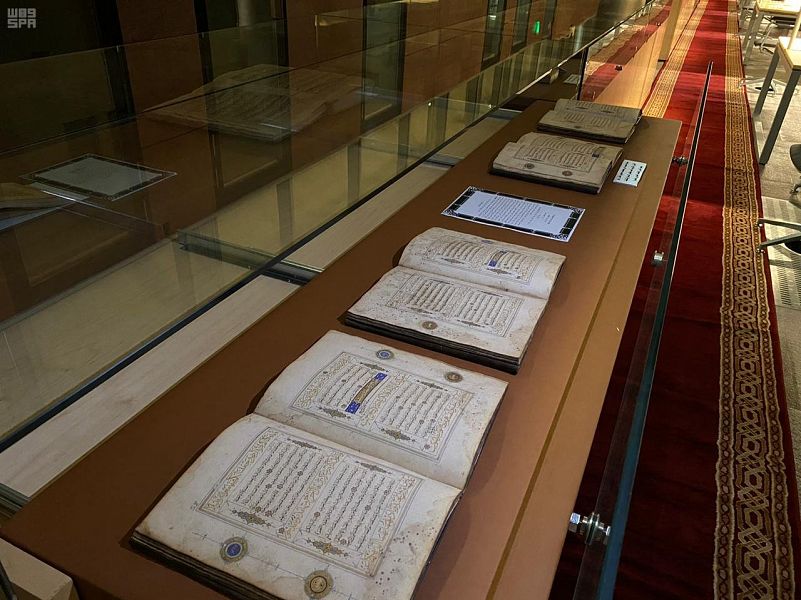 Other unique texts include the Qiyadat Al-Aqyan in Mahasin Al-Ayyan by Al-Fath ibn Muhammad ibn Khaqan Al-Qaisi, who died in 528 AH – it consists of 289 papers with 17 lines each. There is also a precious manuscript by Ismail bin Muhammad bin Al-Hassan, the Commander of the Faithful in Yemen – this text was written in 1080 AH and acquired by Nasser bin Ali Al-Araini in 1226 AH before it came into the possession of the Kingdom's founder King Abdulaziz in 1350 AH.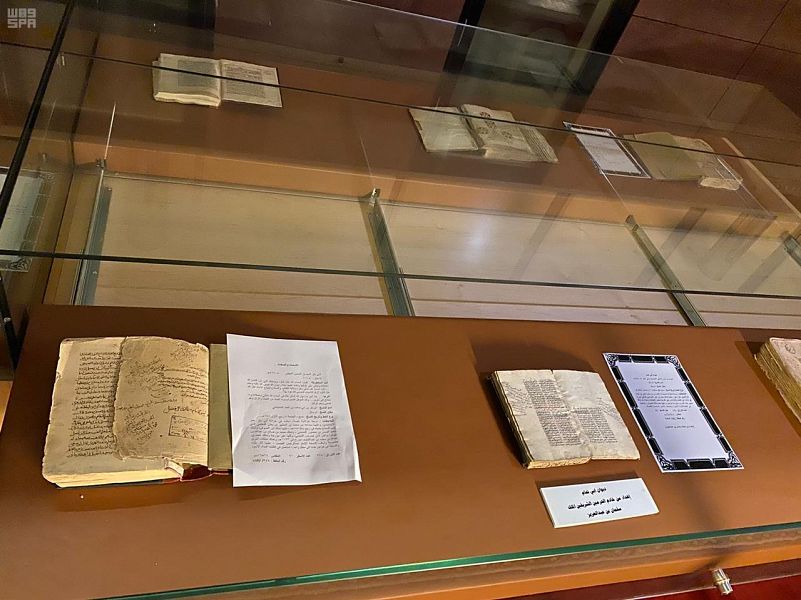 The library receives so many inquiries annually about its collection, so it has created an in-depth database containing bibliographies of Saudi texts including books, periodicals and translations. These texts have been published in in UNESCO and the Arab Organization for Education, Culture and Science publications through the Saudi Ministry of Education. The library also provides statistical data about publishing in Saudi Arabia for international organizations and researchers all over the world.
The King Fahd National Library was completed in 2013 and its square building is covered by a state-of-the-art lattice facade that incorporates traditional Middle Eastern architectural patterns.
Since manuscripts at the library have documented human life, heritage, identity and civilization, the Ministry of Culture established the Heritage and Libraries authorities whose most important role is preserving these texts.
---