Articles
/
The magnificence of the Fifa Mountains
The magnificence of the Fifa Mountains
جبال فيفا تعانق السحاب وتضم بيت أحلام الكثيرين
Source: Khuloud Al-Saleh & Abeer Al-Amoudi
Fifa mountains are home to many historical anecdotes as well as cultural heritage embodied by ancient cylindrical buildings, homes, stone roads and stairways. They rise more than 1,800 meters above sea level and nearly touch the clouds.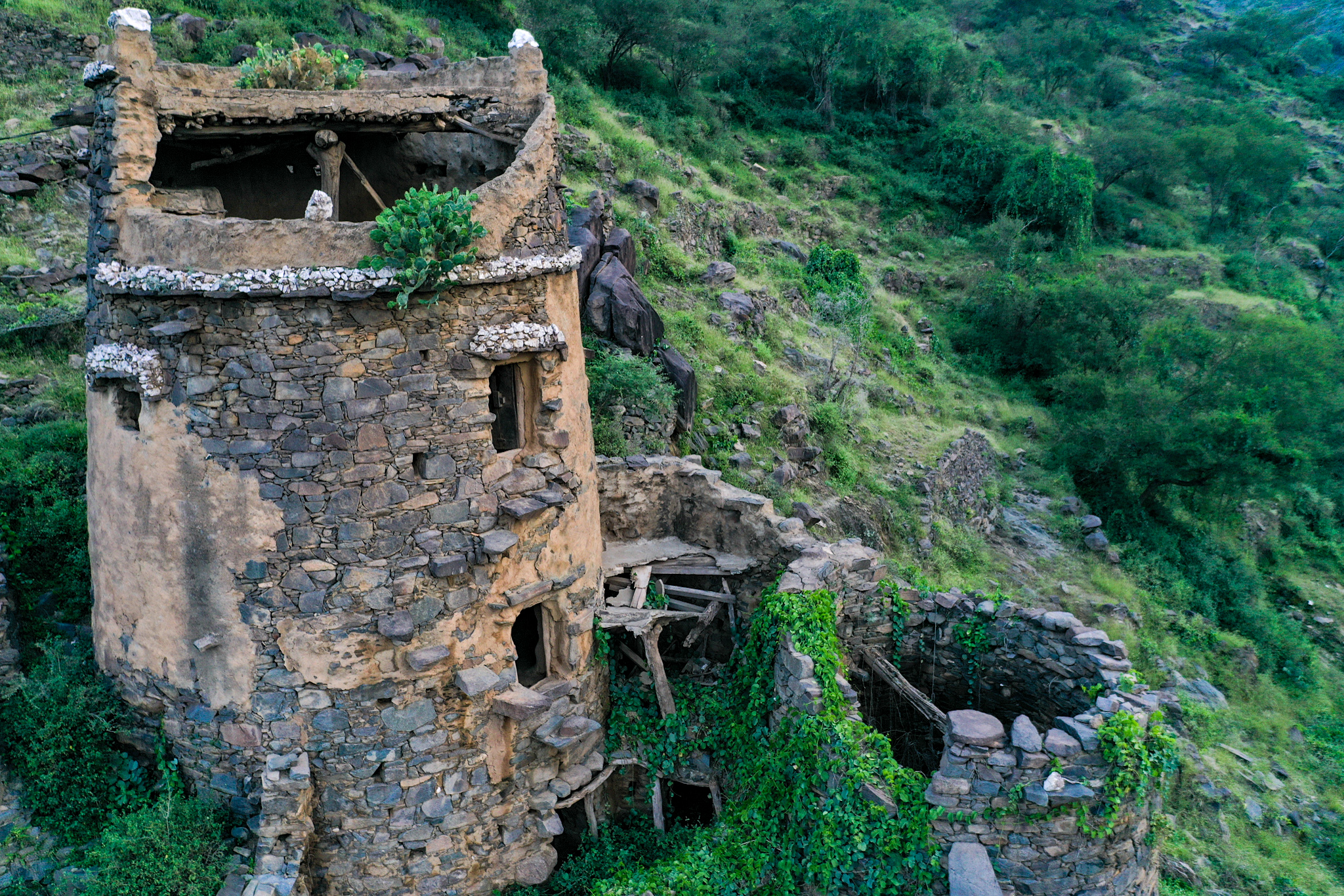 The locals cultivate herbs and plants such as oregano, lavender, mint and basil as well as fruit including mangoes, lemons, guavas, figs and avocados. Other crops include coffee, cocoa, corn and millet, while high-quality honey is also a notable export.
Just imagine sitting at the foot of the mountain and enjoying the fresh breeze while drinking tea with freshly cut mint or fresh coffee sourced from these stunning mountains.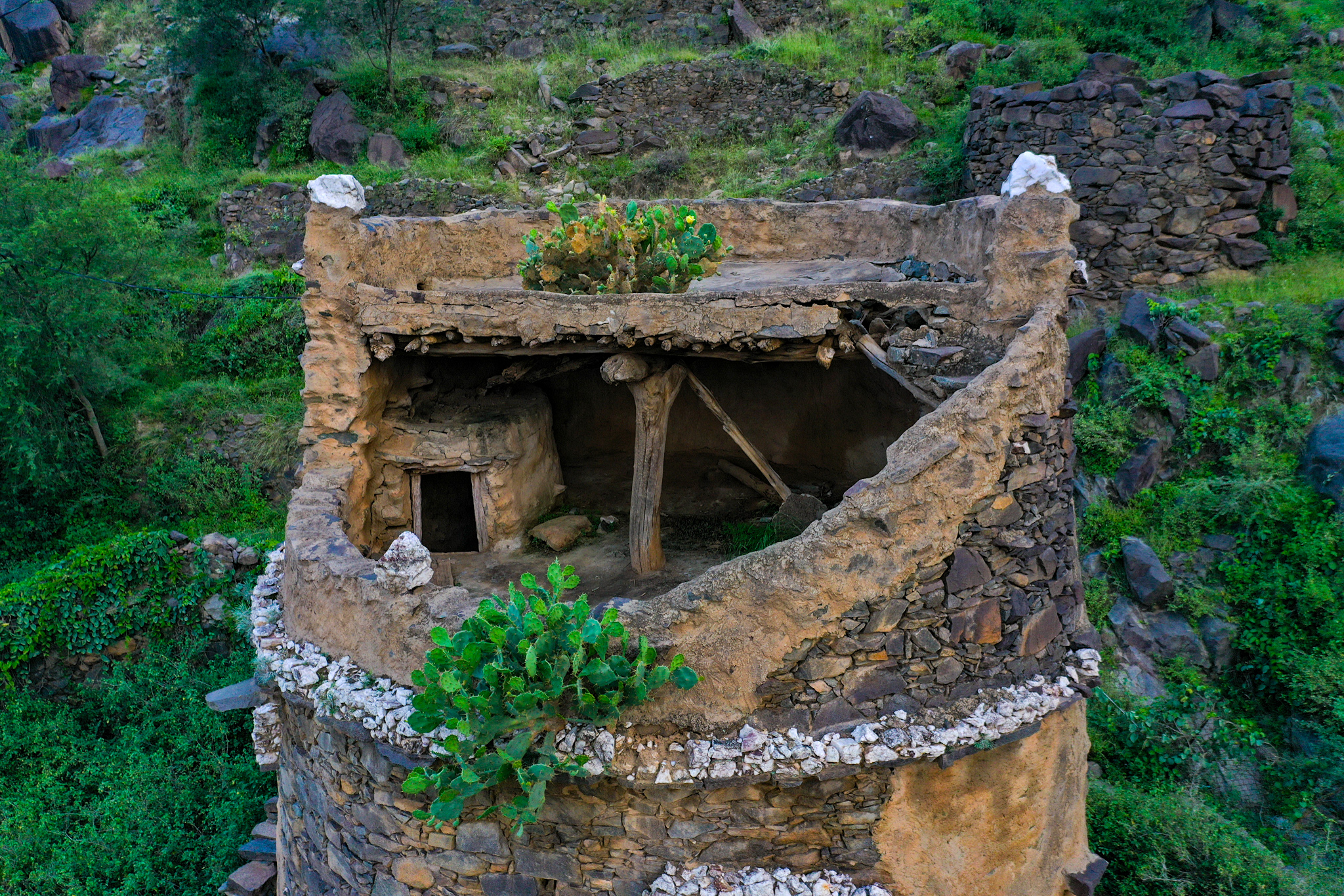 The Fifa Mountains, located in the Kingdom's southwest Jazan Region, are a mountain range that seems to embrace the clouds flowing around the various peaks and provides a breathtaking sight to its residents or visitors.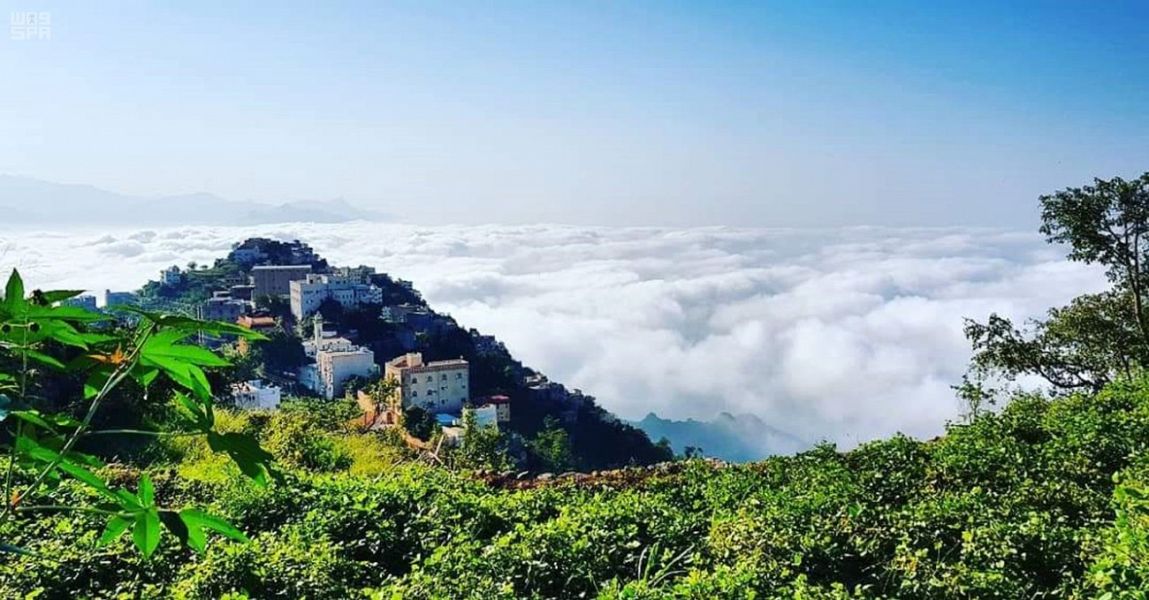 Rising above the sea level by approximately 12,000 feet, climbing these mountains requires a very professional driver ideally accompanied by a local residents who are used to these rough roads. The mountain dwellers have built their homes from stones harvested from the surface and set up their own farms on the slopes to provide them with food and water.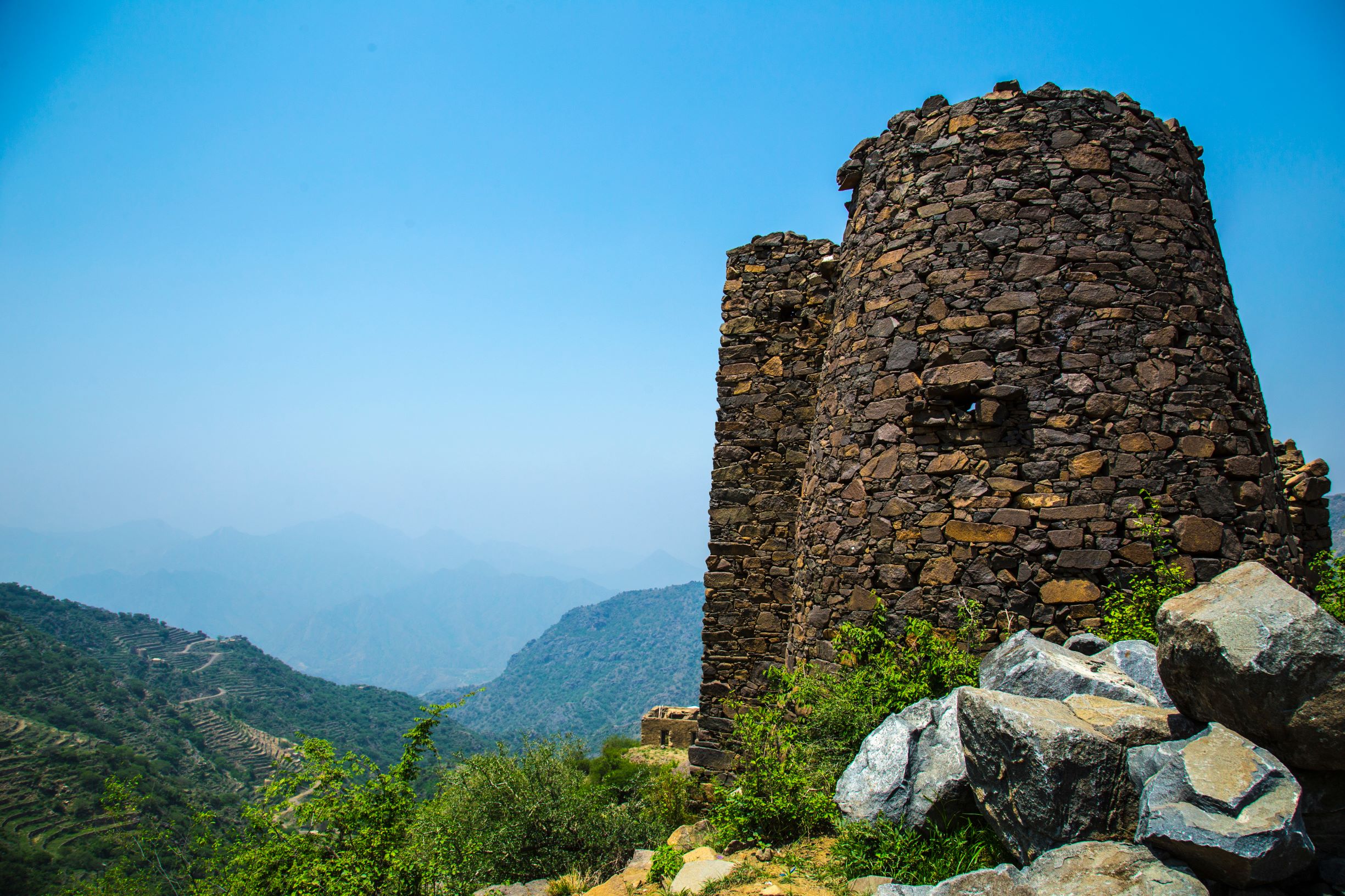 There are round houses surrounding the Fifa Mountains designed by their residents in such a way so that natural ventilation can pass through the cylindrical base. To enhance their own mobility, the locals have also developed a cable car system that easily transports their equipment, tools and items from the top of the mountains to the bottom and vice versa so that they can get on with their daily lives without being hindered by nature.
The Fifa Development Authority was established to attract tourists from inside and outside the Kingdom by carrying out many development projects, such as those described below:
Al-Ain Al-Harah Resort
The authority has developed 30-meter-long private swimming pools for children, women and men as a key feature of the resort. Other facilities include toilets, parking spaces and a fence of trees in addition to beautiful landscaping features such as colorful plants.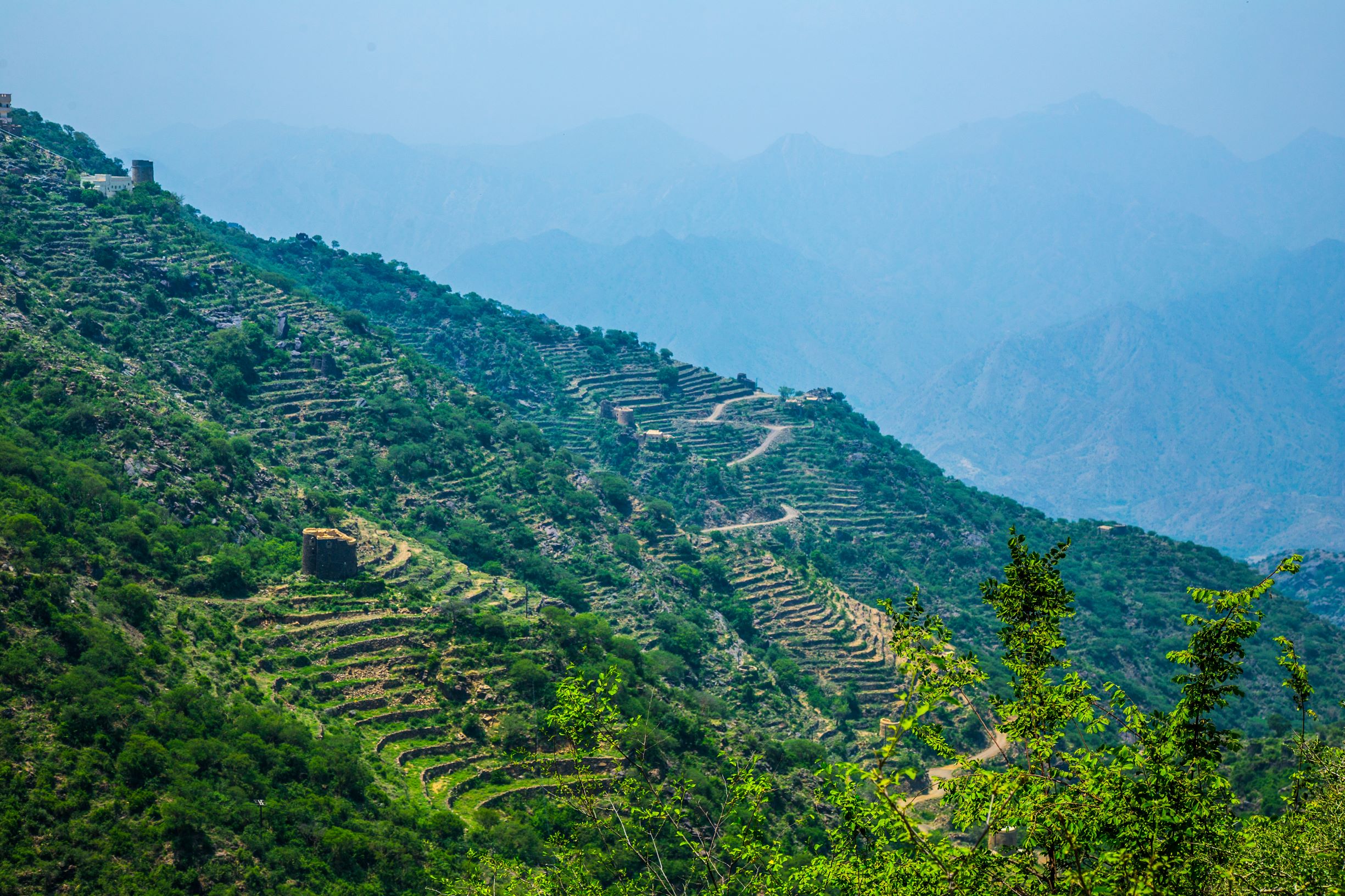 Alabsia Adel
The highest peak in the Fifa Mountains, Alabsia Adel provides stunning views and lush green spaces on all sides of the mountains. Visitors can enjoy the fragrant breezes provided by the scented flowers scattered all over the area.
Khushin Adel
This is a rugged, dense and picturesque forest famous for its substantial diversity of plants, some of which have allowed researchers to develop alternative herbal medicines. Khoshin is an attractive place for exploration, especially as it contains a diversity of wildlife including snakes.
Assama' Adel
This beautiful site allows visitors to view the beautiful and picturesque scenery of Ather, neighboring mountains, plains, Jazan city, Sabya, Abu Arish, Wadi Jazan Dam, Al-Ardah, and many other attractions.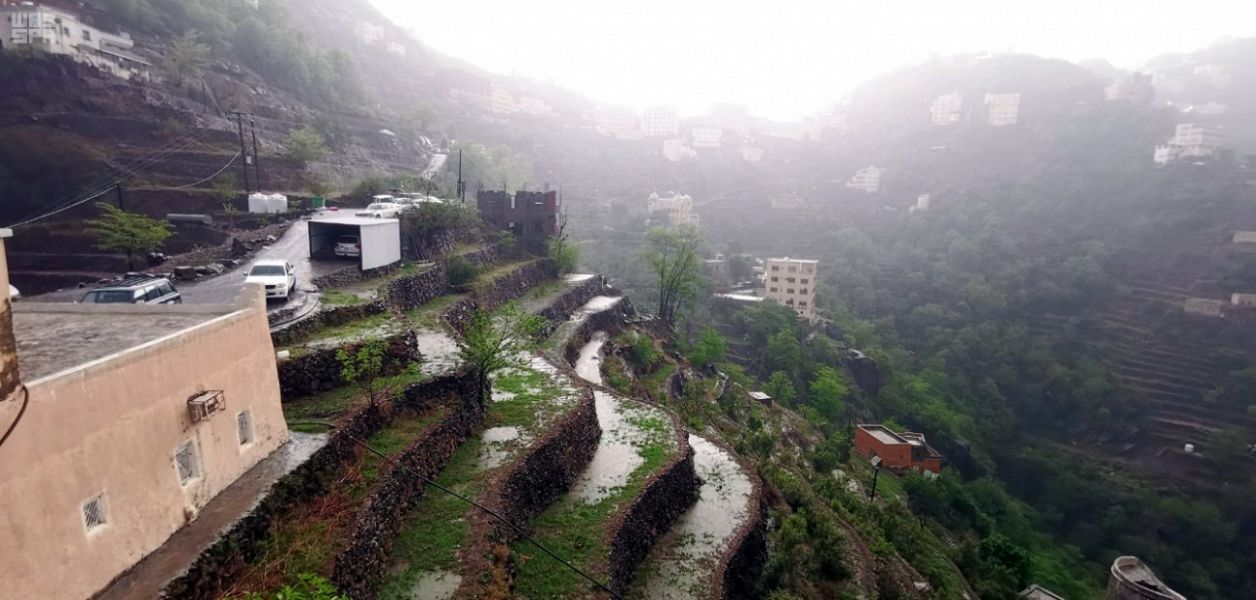 Other beautiful places in and around Fifa include Matal Al-Mahabah, Fere' valley, Theboub valley and Moher valley.
Climate
This mountainous region in southwest Saudi Arabia enjoys generally mild weather during the summer and cold temperatures in winter. Unlike many other mountainous regions in Saudi Arabia, the temperatures of the Fifa Mountains are generally moderate due to their high altitude. The area is well-known for attracting foggy weather that extenuates its beauty, especially in the summer. Uncharacteristically for such regions, rainy and thundery weather is usually more frequent in the summer than any other season.
---