Articles
/
The mystery behind the Georgios G ship
The mystery behind the Georgios G ship
سفينة "جورجيوس جي" تايتانيك الشرق ووجهة عشاق الاستكشاف
Source: Alaa Al-Bahrani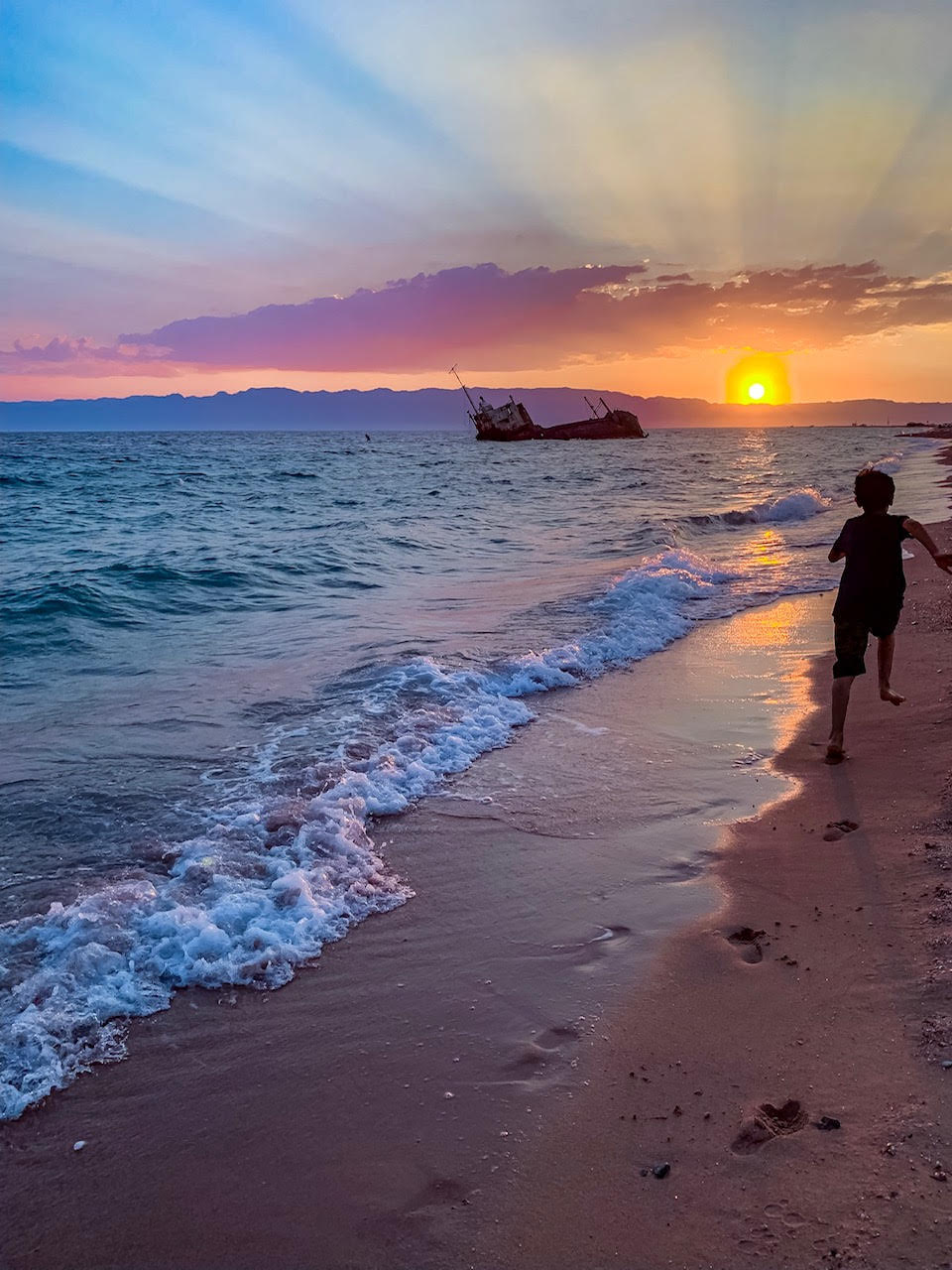 If you visit Tabuk's Haql area and look out into the clear turquoise Red Sea waters and coral reefs scattered along the beach, you can glimpse a magnificent shipwreck that would not look out of place in a Hollywood movie. You might wonder how it sank, who its owners are and what happened to its passengers. This is the wreck of the famous Georgios G, known as the "Saudi Titanic".
Story behind the legend
Georgios G is a 40-year-old Greek ship that got stranded near the city of Tabuk on the shores of Bir Al-Mashi in Haql, near the Jordanian border. The ship was a cargo carrier and built in 1949 in England three years after the end of World War II. It had many owners and several names until it was known by its current moniker.
One of its former owners, Saudi businessman Amer Muhammad Al-Senussi, said that in 1978 the ship was crossing the Aqaba Gulf at night while loaded with flour on its way to the Jordanian port of Aqaba, but for unknown reasons it deviated from its course and stuck the coral reefs on the Saudi coast. The resulting damage left a hole in the hull and caused water to enter the vessel, leading to an increase in load and difficulty in movement. It has not moved since that day.
After that, the Greek company running the ship decided to offer it for sale after examining the damage incurred. They found that the costs of repairing it were higher than receiving the insurance payout, so Al-Senussi bought it and delivered the flour in the ship to Aqaba; the ruined goods were turned into fish food.
Al-Senussi offered the ship for sale to a Jordanian businessman, and the latter sent an inspection team to repair it. During the inspection they tried to start the vessel's engines, which then caught fire and burned for hours, ruining all its parts except the hull. The ship remained ever since, sinking further among the coral reefs as the waves moved.
The tourism of Haql
In addition to the Georgios C shipwreck, Haql is also distinguished by the resorts and chalets on its beautiful beaches due to its moderate climate in summer and winter. Visitors can also see the Jordanian city of Aqaba and the Egyptian town of Taba. Among its most well-known beaches are Bir Al-Mashi and Sultana. The latter is a crescent-shaped beach characterized by the purity of its water that is perfect for swimming. There are many other beaches in Haql, which has become a tourist landmark frequented by many tourists from inside and outside of Saudi Arabia.
---