Articles
/
The natural wonders of Tayeb Ism Valley
The natural wonders of Tayeb Ism Valley
استمتع بالطبيعة الساحرة في وادي طيب اسم
Source: Abeer Al-Amoudi
The northwest province of Tabuk is home to many hidden gems, especially those that lie high above the sea but still offering stunning views of the coastline. Tayeb Ism Valley is one such jewel that can be found within the region. A small elevated town, it stands at an altitude of approximately 314 meters and situated around 250 kilometers away from Tabuk on the banks of the Gulf of Aqaba, just 15 kilometers north of the coastal town of Maqna. It is also close to Al-Bida, where tombs were sculpted into the rock by the Nabateans.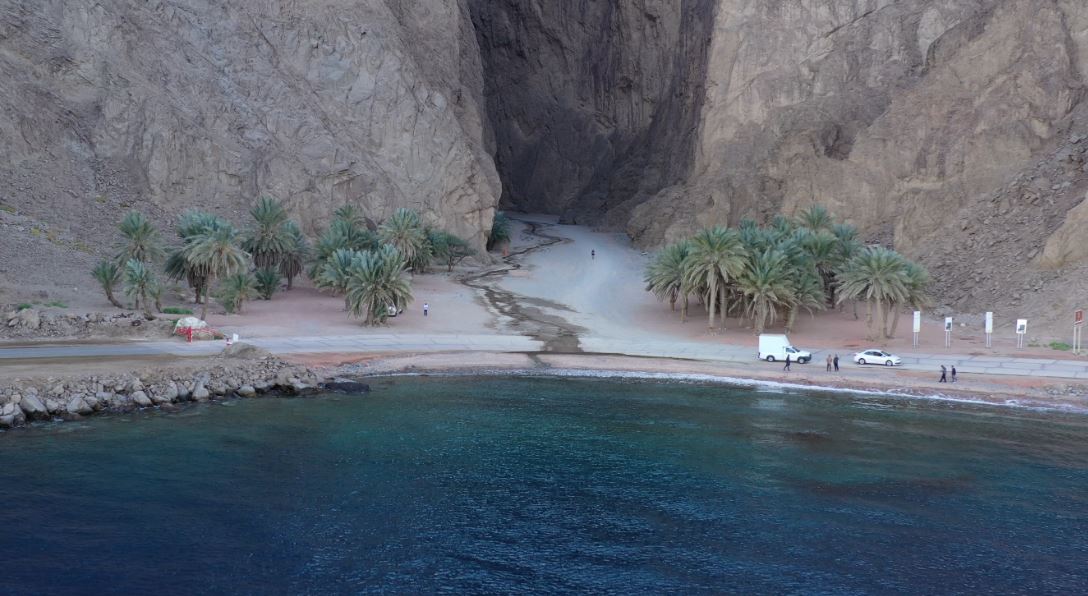 Thanks to its picturesque beaches, palm groves, pleasant weather, a small river, and oasis, Tayeb Ism attracts many visitors, hikers, and mountaineers looking to enjoy its beauty. The area is said to have been named by a girl who was grazing her sheep near the mountain when two strange men approached her. They asked her what the name of the location was and she gave them the name, "Tayeb Ism", which has stood till now. According to historians, Tayeb Ism is related to the prophet Musa's life, click here for more information.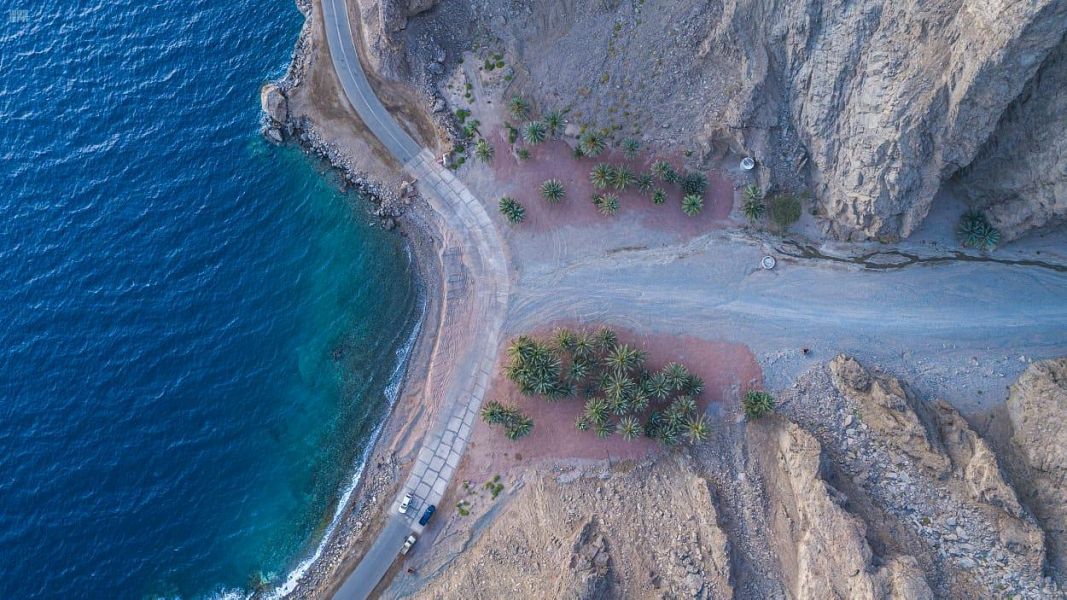 A gateway of palm trees
To reach the area drive down the thirty-three kilometer-long desert road that starts from Al-Bida. You will know when you have reached your destination thanks to the surrounding oasis of palm trees at the town's entrance.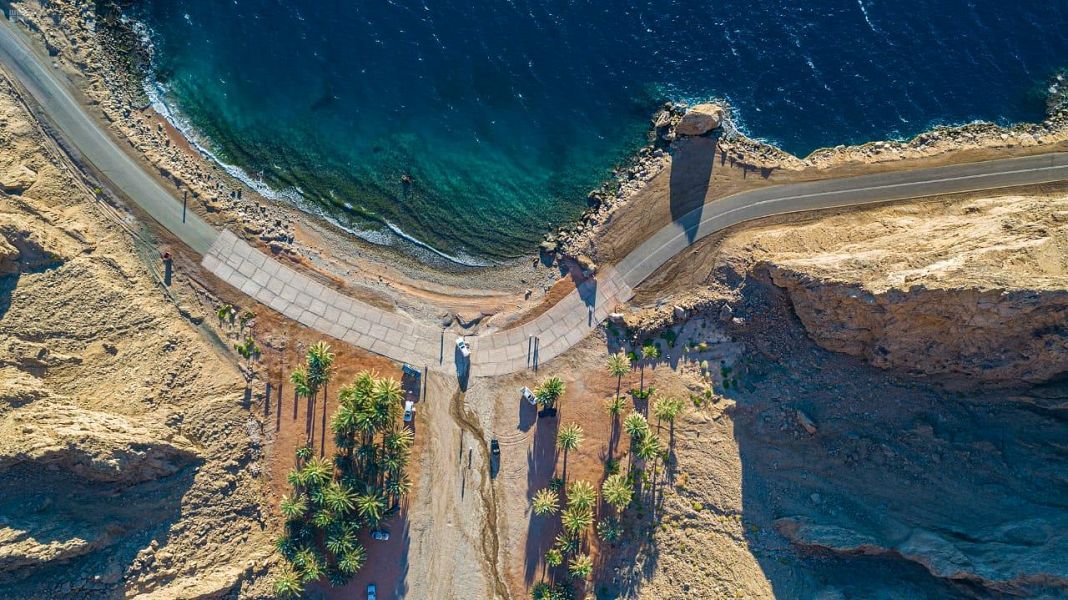 Hiking and mountaineering
Even though visitors tend to hike and enjoy the breathtaking nature, others like to climb up the nearby mountains, especially as accessibility has been improved thanks to the regional Ministry of Tourism building a pedestrian bridge along the valley. The wooden bridge is 150 meters long, two meters high and about two meters wide. When crossing, you can see a small river of crystal clear water then flows all year long.
---