Articles
/
The natural wonders of Wadi Lajab
The natural wonders of Wadi Lajab
وادي لجب أعجوبة الطبيعية الخلابة
Source: Nadeen Al-Wazani
One of the most prominent tourist treasures of Jazan is the internationally-recognized Lajab Valley in Al-Reith Governorate that witnesses every year a growing number of visitors from all over. This breathtaking location is one of the famous Tihama valleys in Saudi Arabia. Its stream waters have helped form different rock layers and formations by penetrating through the area.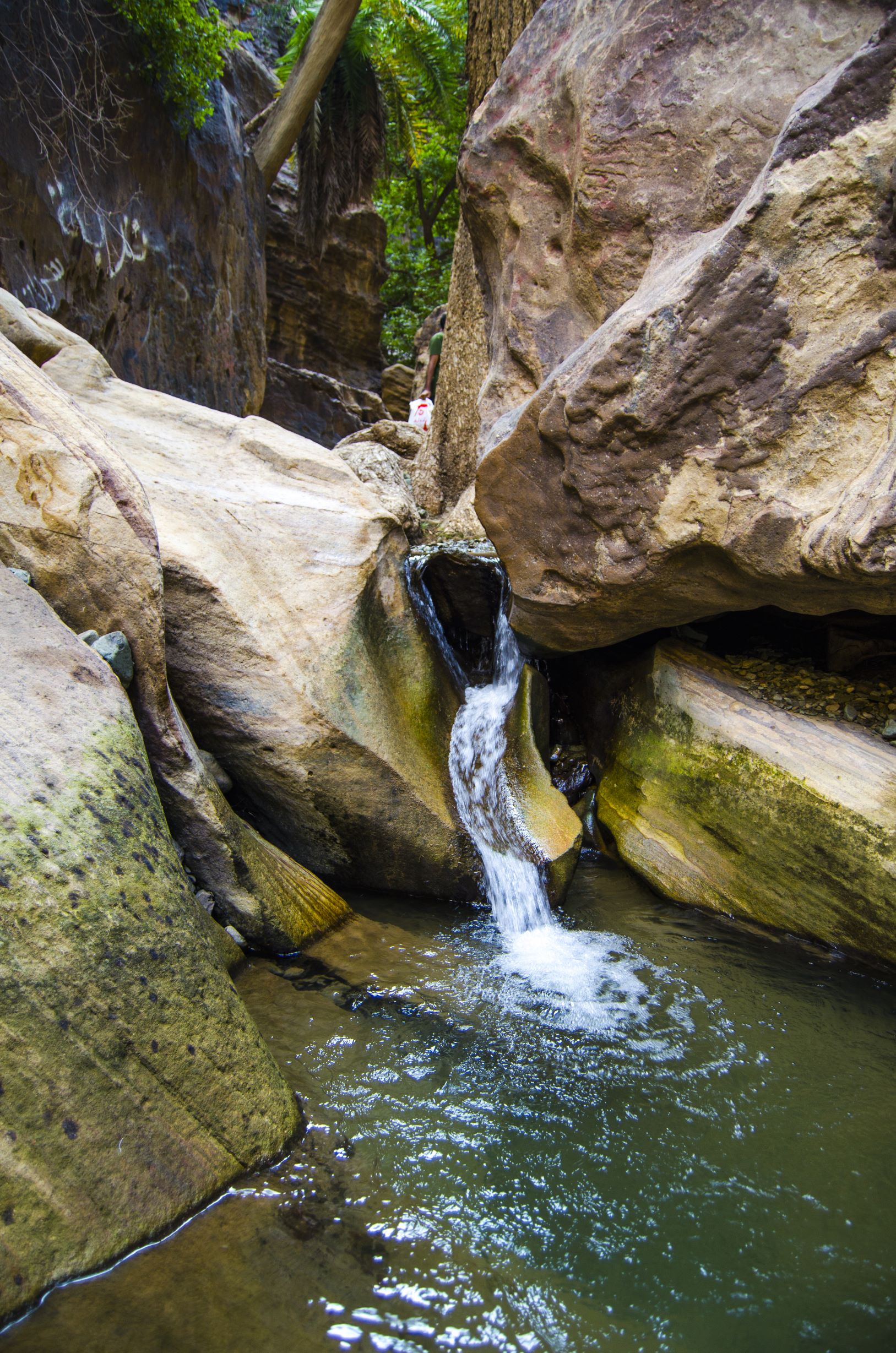 Formation
Wadi Lajab is a large crevice in the eastern part of Al-Qahr Zahwan Mountain with a length of approximately 15 kilometers and a width of between four to six meters. It is awe-inspiring due to its narrow course and high altitude that can reach up to 800 meters.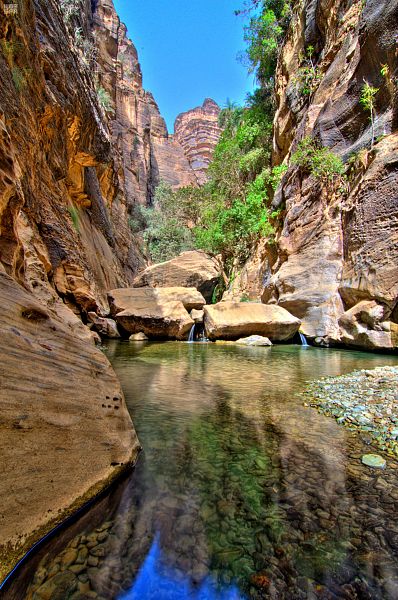 Hanging garden
What is remarkable about Wadi Lajab is its natural hanging garden that has been densely growing on both sides of the valley, adding to its beauty. You can find trees such as olive and palm at a height of approximately 200 meters.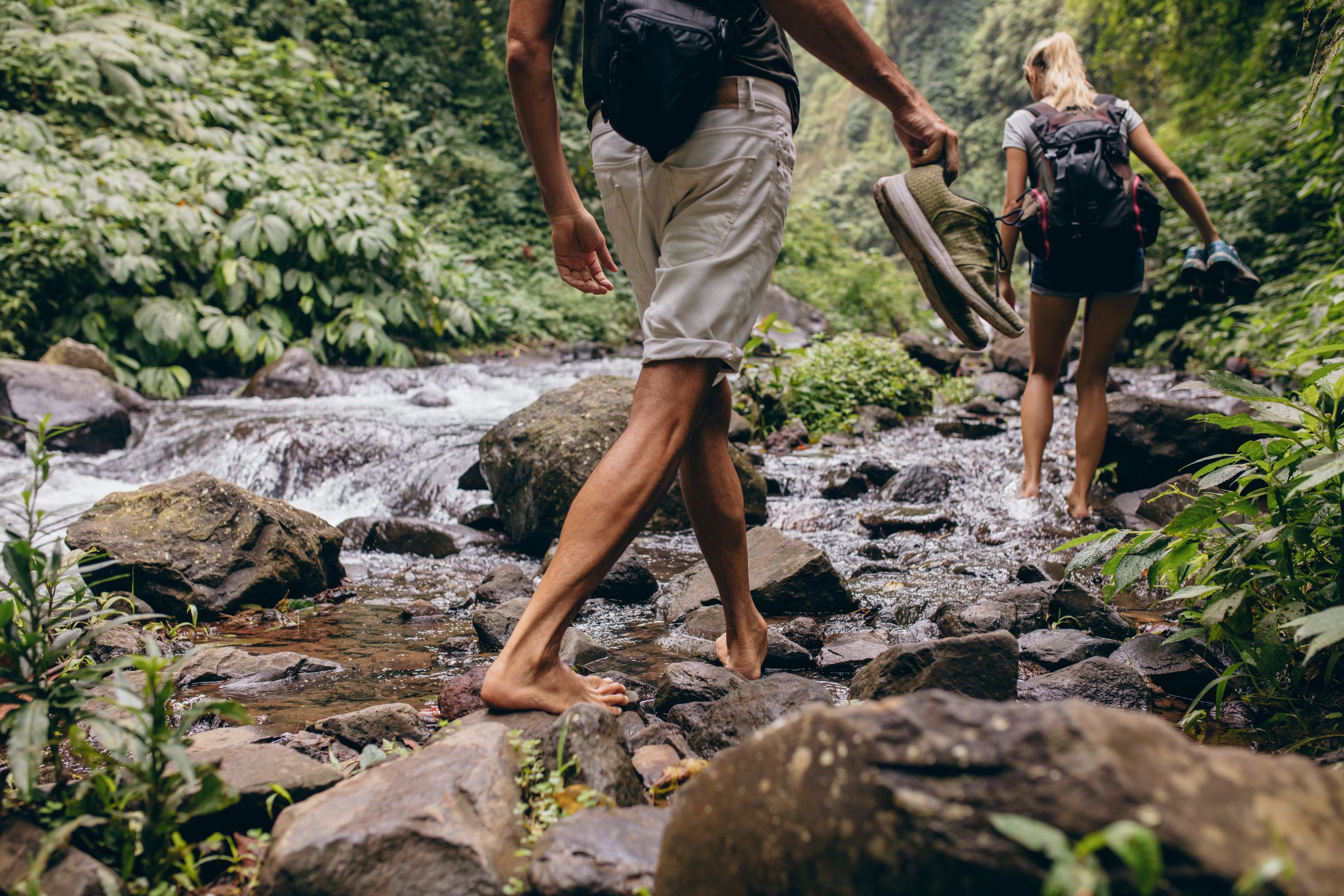 Hiking in the valley
If you are an adventurer or a mountaineer, drive approximately two kilometers inside Wadi Lajab by car, then as it narrows continue on foot to enjoy the charming nature characterized by scattered waterfalls and lakes, trees that grow on rocks and sunlight that barely catches the steep valley and only for a few minutes.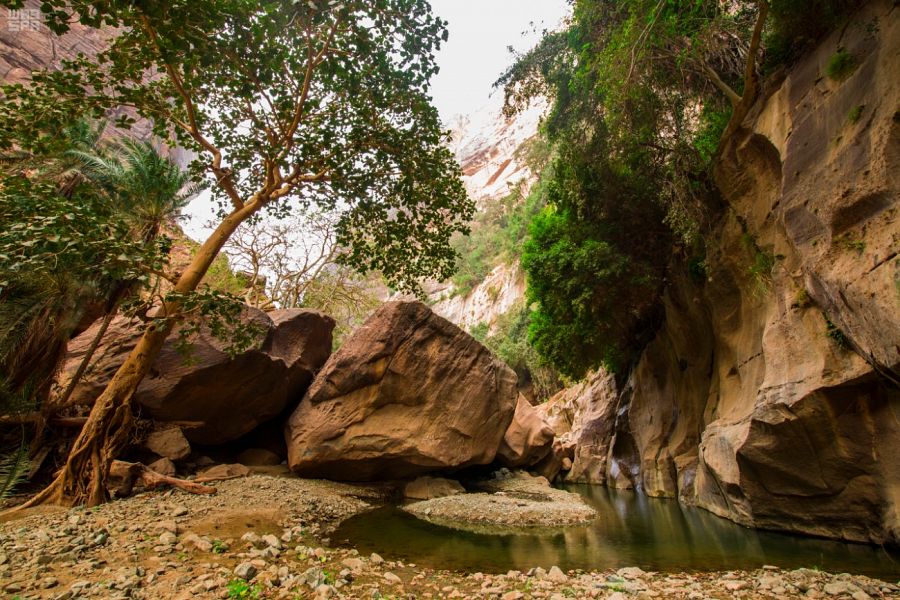 While walking through its twisting path, you can see many different types of rock, including basalt, marble, and granite. There are also the famous khorm rocks where bees build their honey-filled dens. Also enjoy the uniqueness of the valley's surrounding mountains characterized by their formation and color, adding to the area's status as a natural wonder.
---