The pioneering Muawiyah Dam
سد معاوية وأول لوح تأسيسي في الجزيرة العربية
Source: Abeer Al-Amoudi
Taif has been home to some of the oldest and richest civilizations in the Arabian Peninsula, as demonstrated by the more than 70 ancient dams established on its borders and valleys. More than 20 of these structures still exist, embodying different architectural styles and unique engineering designs. We cover one of the most iconic of these below - Muawiya Dam.
Constructed 12 kilometers southeast of Taif, the Muawiyah Dam lies in the heart of a mountainous area near the Saiysad Valley, from where water pours down during the rainy season into a reservoir. This robust and wide rectangular-shaped structure was built with large granite stones; it is 58 meters long, 4.1 meters wide, and 8.5 meters high.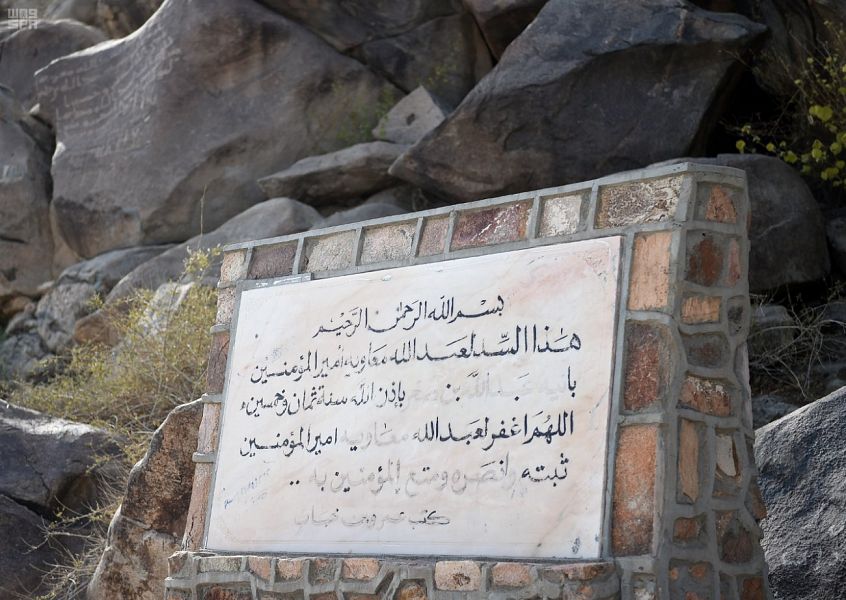 The dam's construction date is engraved on a large rock at the bottom of the mountain by the front-right section. The text is written in Arabic Magazi handwriting without dots; it consists of six lines as follows:
This dam belongs to Muawiyah, the worshiper of God; Amir Al Mo'menein (Muslims' Caliph), built by Abdullah bin Sakhr; By the grace of God in the year 58; O Allah, please forgive your worshiper Muawiyah; The Muslims' Caliph, his sins and support him and benefit The believers by him, written by Amr ibn Habab.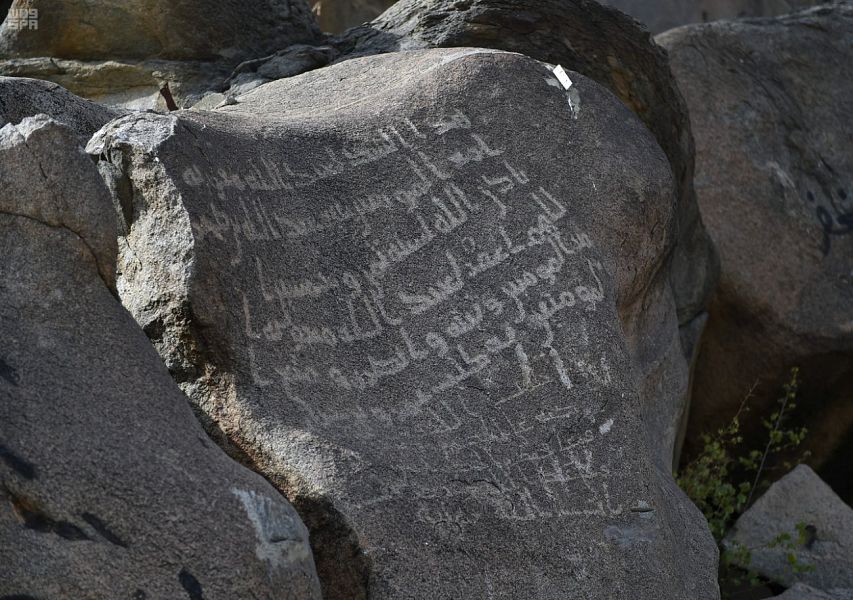 This inscription is considered to be among the first foundation stones in the Arabian Peninsula for the infrastructure projects of ancient times. It also demonstrates the willingness of Muslim caliphs at the beginning of the Islamic era to take on dam and other strategic projects that contributed to preserving water for agriculture and irrigation and provided drinking water for the public.
---