Articles
/
The pivotal role of Ahsa's Mullah Home
The pivotal role of Ahsa's Mullah Home
بيت الملا شاهد على بيعة أهل الأحساء
Source: Hana'a ِAl-Alwani
When Saudi Arabia's founder King Abdulaziz united the Kingdom, there were dedicated places where locals pledged allegiance to him. In Al-Ahsa this location was the so-called "Mullah Home" owned by judge Sheikh Abdullatif Mullah. The King and his brothers were welcomed by Mullah and they were offered a room when they first approached Al-Ahsa.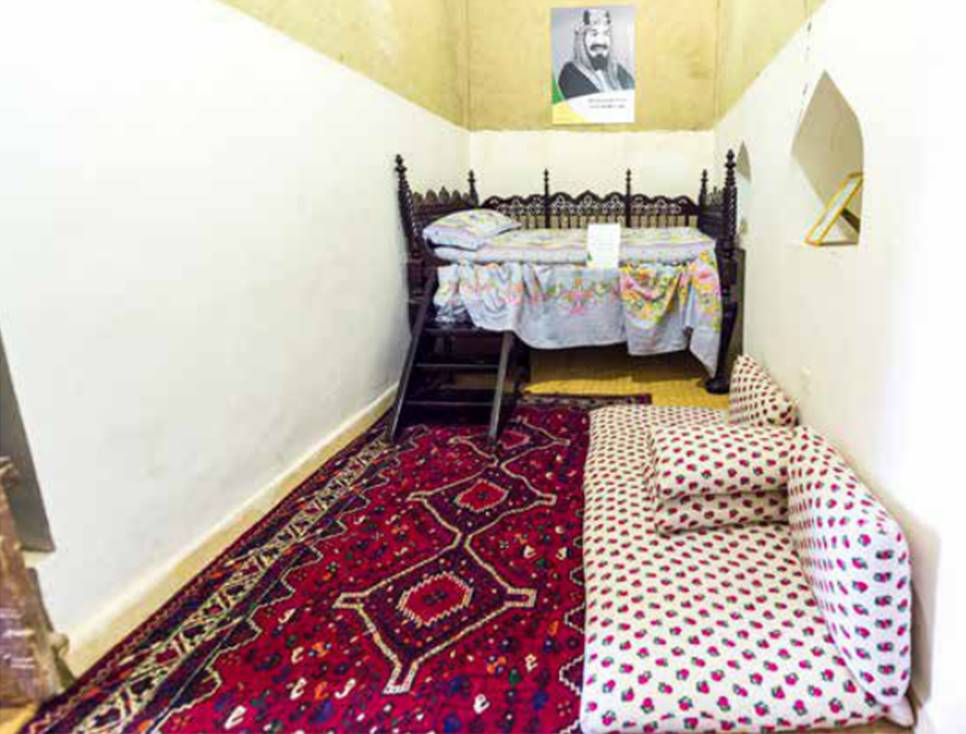 King Abdulaziz bed at Mullah home
Historical significance
Located in Hofuf, Mullah Home is also known as "Bait Al-Bai'a (Pledge of Allegiance House)". It is located in the Al-Kut historical district and is just one of the historical homes that can be found in Al-Ahsa. It was constructed in 1788 over an area of 705 square meters.
The home was the scene of an important event in Saudi history as locals in the region pledged allegiance to King Abdulaziz. Later the sheikh and his companion Muhammad Al-Shalhoob went to negotiate with the Ottomans, who were subsequently expelled from Al-Ahsa soon after.
Why Mullah Home?
In 1891, King Abdulaziz's father Abdulrahman Al-Faisal visited Al-Ahsa, where Sheikh Mullah invited him and his family for lunch and also offered him a copy of the Al-Bukhari book. Later, Prince Abdullah bin Jalawi arrived in Al-Ahsa and approached the Sheikh to enquire about the state of the Ottoman rulers; he was informed that security was deteriorating in the region. Both King Abdulaziz and Sheikh Mullah maintained a strong relationship ever since.
---