Articles
/
The rich history of Jeddah's mosques
The rich history of Jeddah's mosques
مساجد جدة غذاء الروح وموطن الجمال
Source: Nadeen Al-Wazani
Jeddah is full of ancient mosques more than hundred years old, distinguished by their deep Islamic history and architectural heritage reflecting that of the city's old buildings. Wafy has listed for you the most notable of these historic mosques supervised and maintained by the Ministry of Islamic Affairs and which often attract visitors.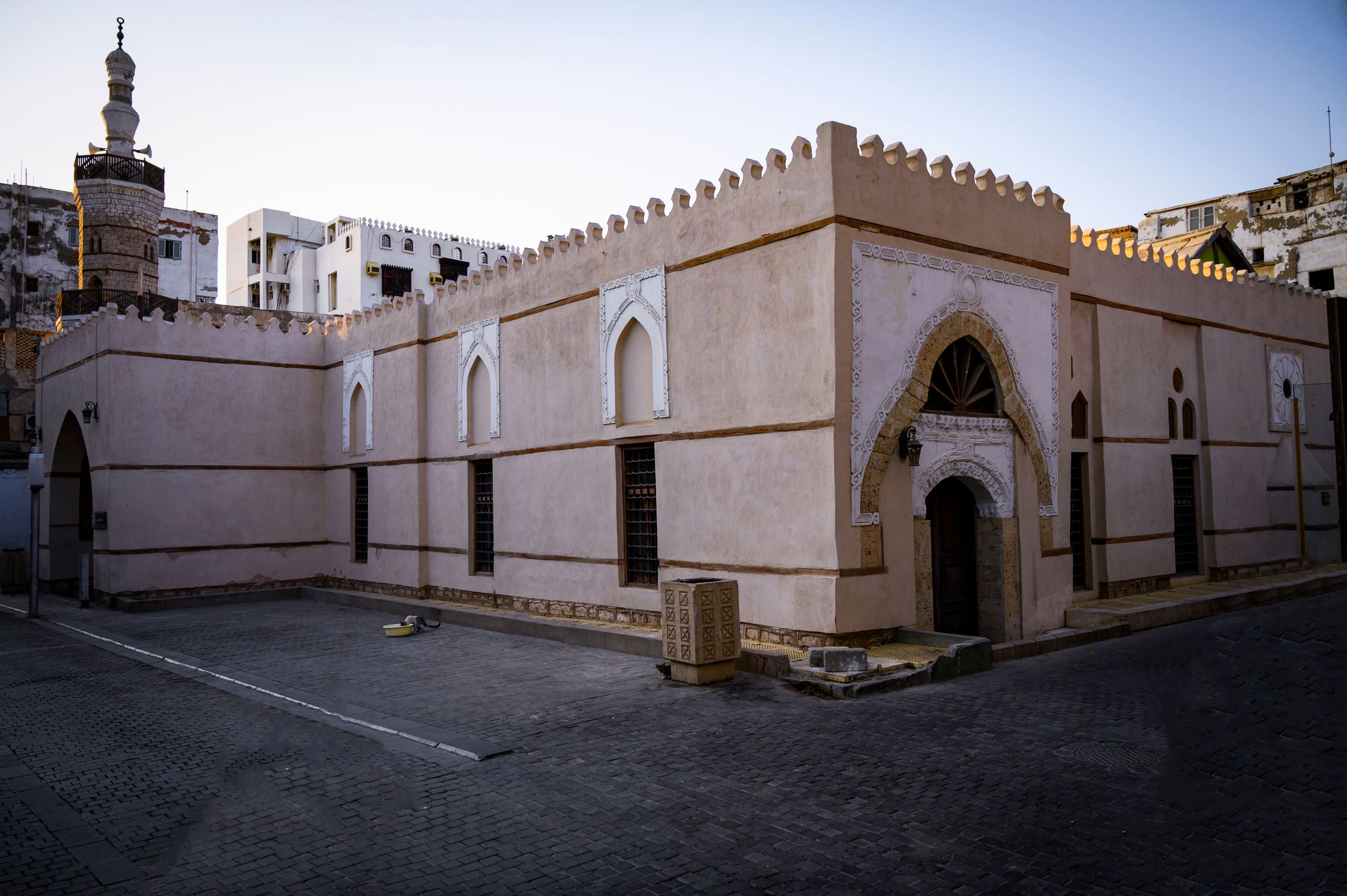 One of the most important and oldest mosques in the Kingdom, Al-Shafei Mosque is located in the historical Al-Mazloum neighborhood. It was built in the 17th century and has maintained its distinct architectural style. The square-shaped mosque has witnessed many restoration works, the latest of which took place in 2012 during the reign of the late King Abdullah.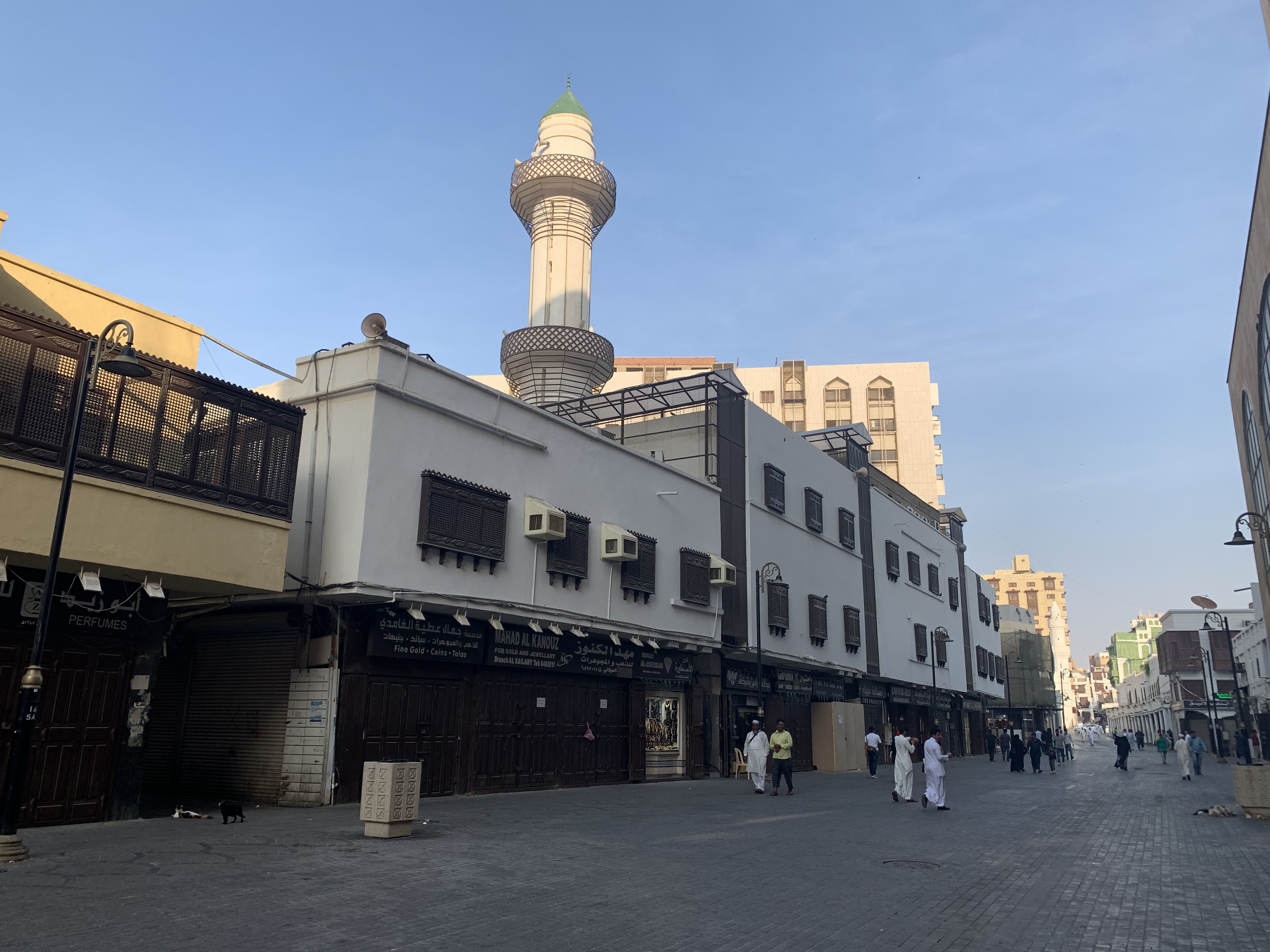 Okash Mosque was established in 200 AH and was built on ground elevated above street level with five wooden doors and domes decorated with Islamic inscriptions. It is surrounded by bustling commercial stores and was last restored in 1977.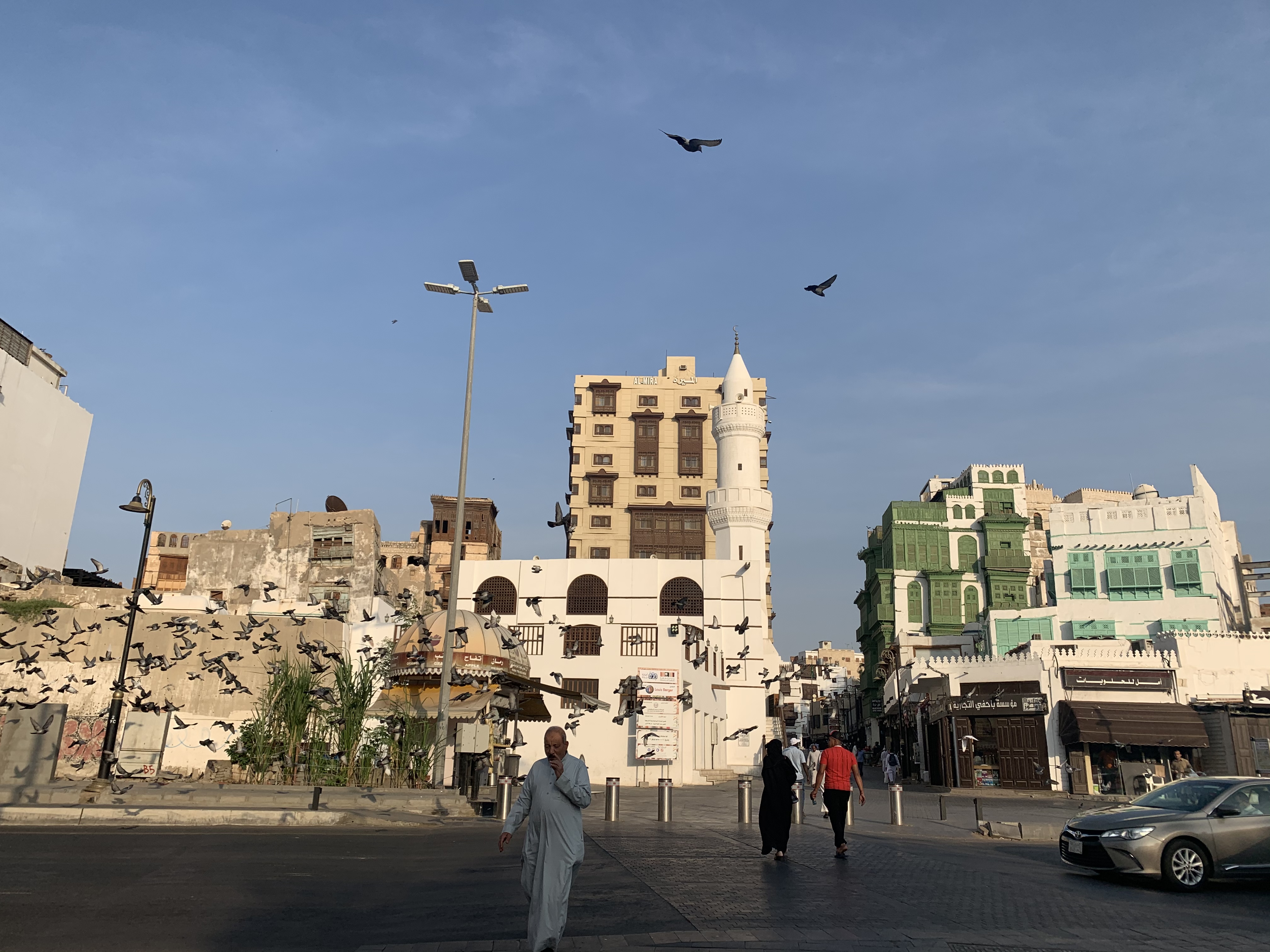 One of the most famous restored historical mosques in Jeddah, Al-Mimar is located in Al-Alawee Street. Many tourists and visitors come to pray in it. The mosque, built from limestone, is elevated four meters above street level. It has two entrances and surrounded by bustling shops and souks.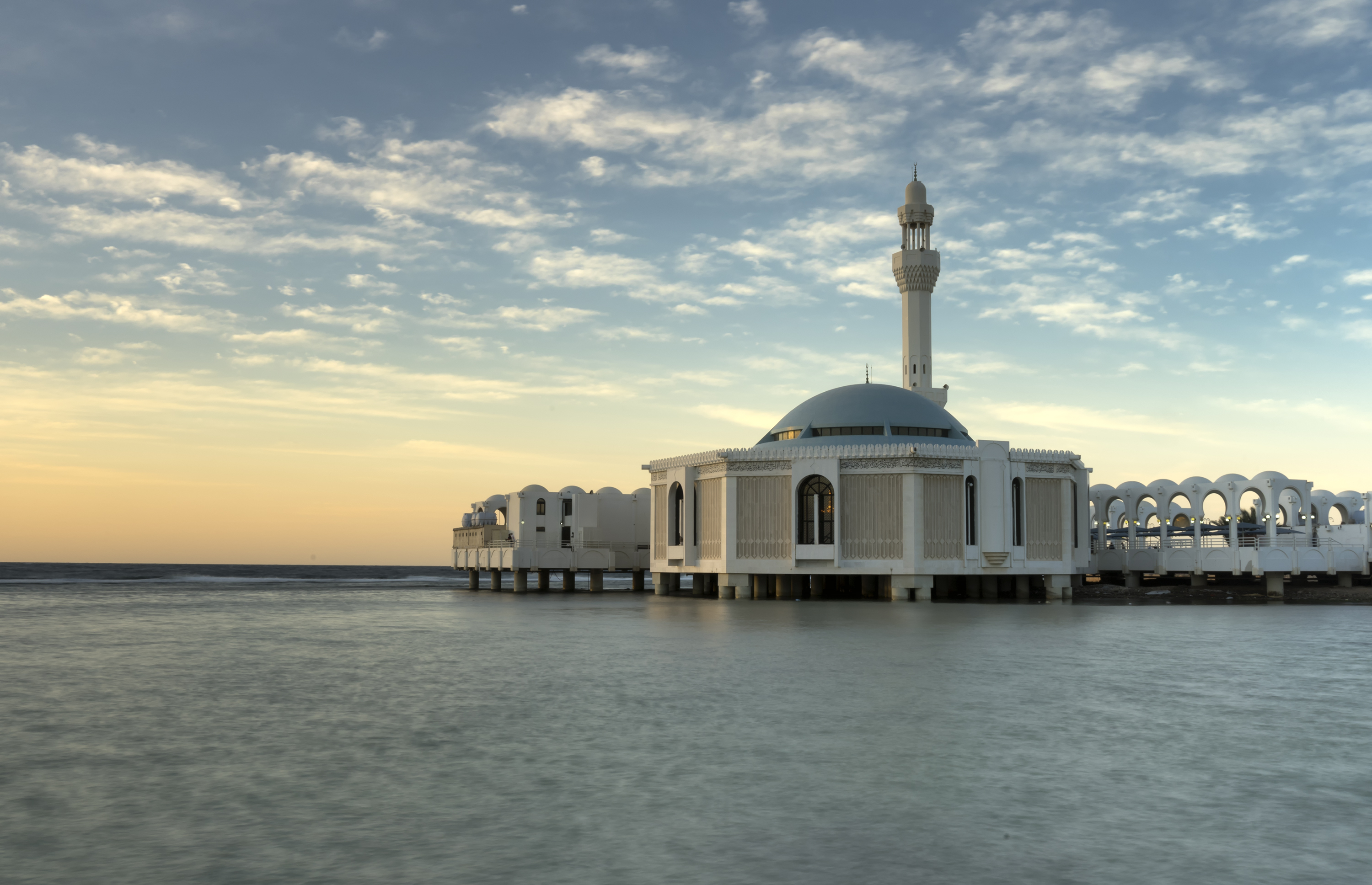 Also known as the "Fatima Al-Zahraa Mosque" or simply the "Floating Mosque", this remarkable building was constructed on the Jeddah Corniche beach and surrounded by the Red Sea from each side, indeed giving the impression that it is floating. It is the first mosque in the world to be built on the sea. Its splendid architecture blends modern techniques with ancient Islamic art, making it one of the most important landmarks in Jeddah.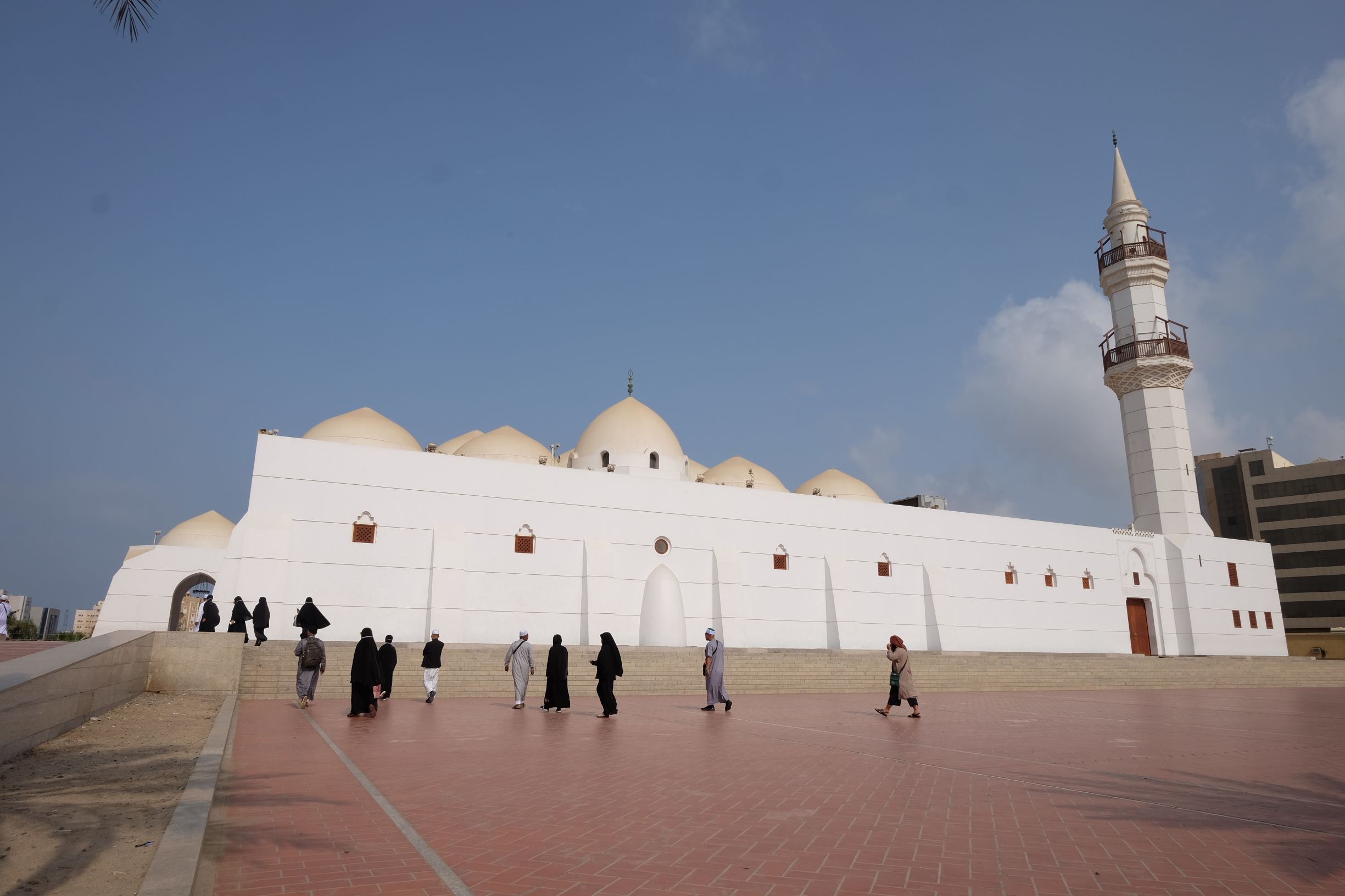 This mosque, named after its owner Ali Al-Juffali, is located in the heart of Jeddah near Al-Balad. It was built in the 1980s and has a capacity for 2,500 worshipers. Designed by the noted architect Abdel Wahed Al-Wakeel, the building is inspired by the architecture of the city's elegant old neighborhoods. The rectangular-shaped mosque includes Al-Qasas Square, the official site for implementing judicial rulings.
Hundreds of other mosques incorporating innovative architectural styles can be found in Jeddah, including King Saud Mosque, Anani Mosque, Al-Shuaibi mosque, Aisha Kaaki Mosque, Al-Taqwa Mosque, King Fahd Bin Abdulaziz Mosque and Prince Sultan bin Abdulaziz Mosque.
Located in Jeddah's historical district, this beautiful place of worship was once called the "Ebony Mosque" because of its two ebony wood masts. Othman bin Affan built it during the 10th century AH on the orders of Caliph Omar ibn Al-Khattab. It has a huge minaret and was mentioned by the Arab travelers Ibn Battuta and Ibn Jubair on their trips.
One of the most famous historical mosques, the 340-year-old Al-Basha mosque is located in the Al-Sham district of the historic Jeddah area. It is characterized by its high minaret which was restored in 1978. It is named after Abu Bakr Hussein Al-Basha, who constructed many developments in Makkah, Madinah and Jeddah.
---