Articles
/
"The Riyadh Bienalsur" the world's first contemporary travel art in Saudi Arabia
"The Riyadh Bienalsur" the world's first contemporary travel art in Saudi Arabia
بينالسور الرياض" يبث العواطف في الماديات ويكسر الحواجز والأزمنة
Source: Fatima Al-Saleh
Organized by the Ministry of Culture, the 2019 edition of the Riyadh Bienalsur exhibition featured several international artists, four of whom are Saudi: Fatima Al-Banawi, Sara Abu Abdallah, Faisal Samra and Ayman Zedani, showcasing their creativity to the world with 16 masterpieces.
The Saudi artist Ayman Zaidani participating in the exhibition, showcases his artwork in the name of "Azal", through which he tries to record 'time' to make it tangible and visible that reflects the circumstances of those moments and that each of us has his own conception of "time" and "circumstances". Zidani's participation comes after participating in Arab and international exhibitions such as a Reflection Narratives exhibition at New York University, Abu Dhabi 2019, and his participation in the Arab World Exhibition in Paris and Lahore Biennale.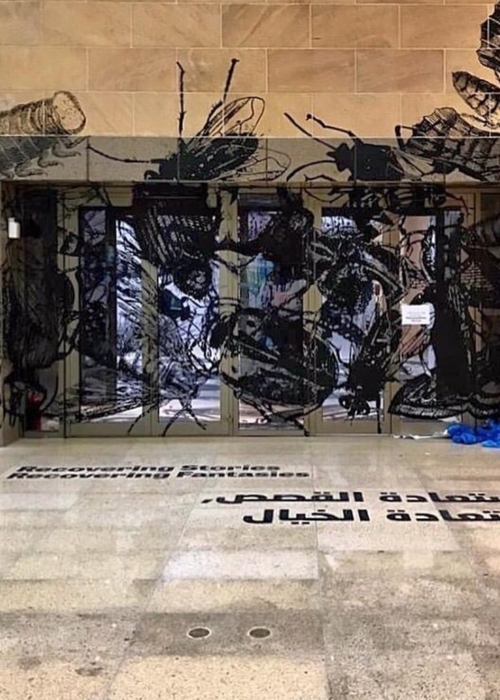 Along with other 18 international artists who have made their artistic journeys in the exhibition, they seek to enrich the physical materialistic lifestyle with emotions and meanings. Organizing this exhibition comes within the Quality of Life Program taken by the Kingdom through Vision 2030, which will reflect the cultural richness of the kingdom and enhance the Saudi art scene. This exhibition in collaboration with National University of Tres de Febrero, Argentina, makes its first stop in the Middle East. It will encourage intercultural dialogue and understanding through providing the audience an unforgettable experience. The Bienalsur is a traveling art exhibition created by the International Biennial for Cultural and Artistic Dialogue "Biennale". This exhibition is a global platform for reflecting on contemporary arts.
A visitor to the exhibition entitled "Restoring Stories, Restoring Imagination" will be able to break down barriers and passage of time to celebrate individuality, migration and daily struggles that we experience, occur around us and influence us. The exhibition in the heart of the capital Riyadh in the National Museum has welcomed so far hundreds of visitors of different tastes and backgrounds to get acquainted with human art, which derives from the idea of development and celebrates human differences.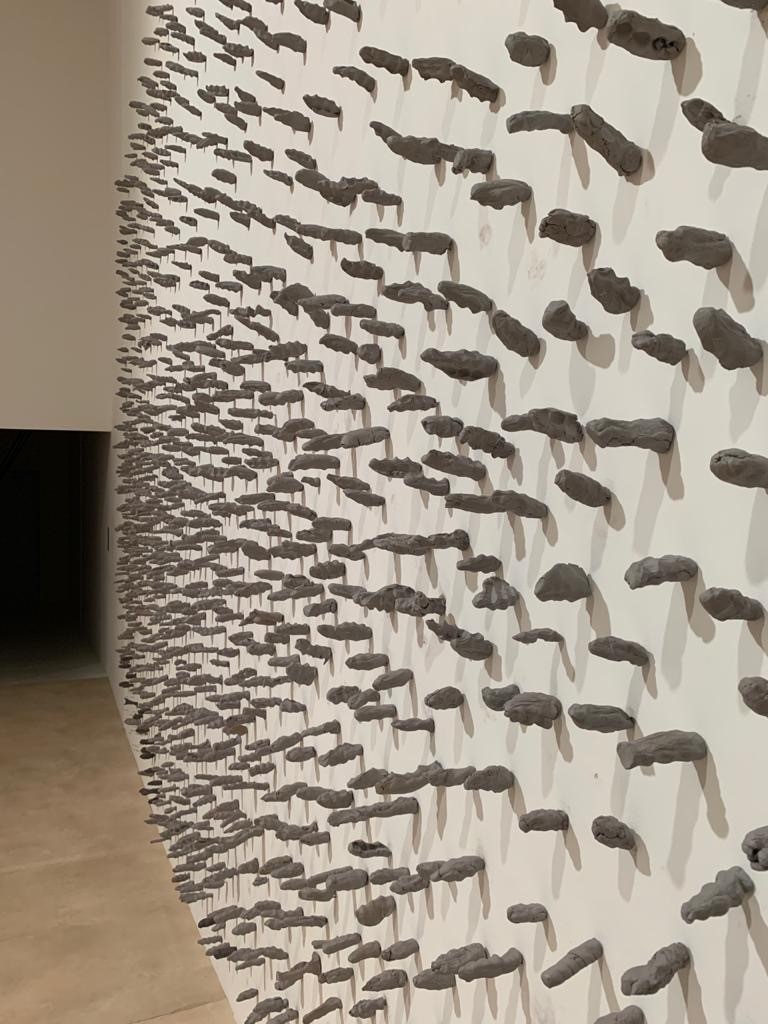 This exhibition, with the diversity of its participants, created opportunities for communication between Saudi creators and their counterparts in the world to promote international cultural exchange. The most notable elite international artists are: Argentinian Eduardo Basualdo, Argentinian Graziasillasco, Brazilian Jose Bishara, Japanese Makoto Azuma, Uruguayan Marco Magi, Uruguayan Paolo Monzello, French artist Laurent Grasso, Argentine artist Mariana Tilia, Mexican artist Pitsabe Romeo, in addition to the Brazilian artist Regina Silvera.
The Riyadh Bienalsur showcases 16 creative artworks done by eighteen artists from all over the world. International artists, Christian Poltanski, Volusba Yarpa, Magdalena Getrick, and Pablo Renso, present their work in the architectural area of the diplomatic quarter in Riyadh. While Bitsabe Romero's work brings back memories of jumping horses in cowboy movies and medieval battles of countless historical tales, to rethink those tales in a new and different way.
Three fanciful flags, designed by Kristan Poltanski, Magdalena Hitrick and Volusba Kharba, flutter in the diplomatic quarter entrance to display the idea of new identities coming from the art world.
In the park, Pablo Renoso tried to create statues that changed the basic function of things to go beyond their natural potential, by transforming the public seat into a meeting place for chatting.
---