Articles
/
The secret of the Kingdom's ancient rock columns
The secret of the Kingdom's ancient rock columns
أعمدة رجاجيل الصخرية حيرت العلماء في دلالتها
Source: Khuloud Al-Saleh
Researchers and archaeologists have for years tried to decipher the mystery of rock columns dating back thousands of years that have been erected throughout the Kingdom. Archaeologists believe these columns have symbolic, ideological and astronomical relevance as reflected in their architecture. They also had a link to agricultural activities. One of these famous columns is Rajajeel Columns in Al-Jouf region.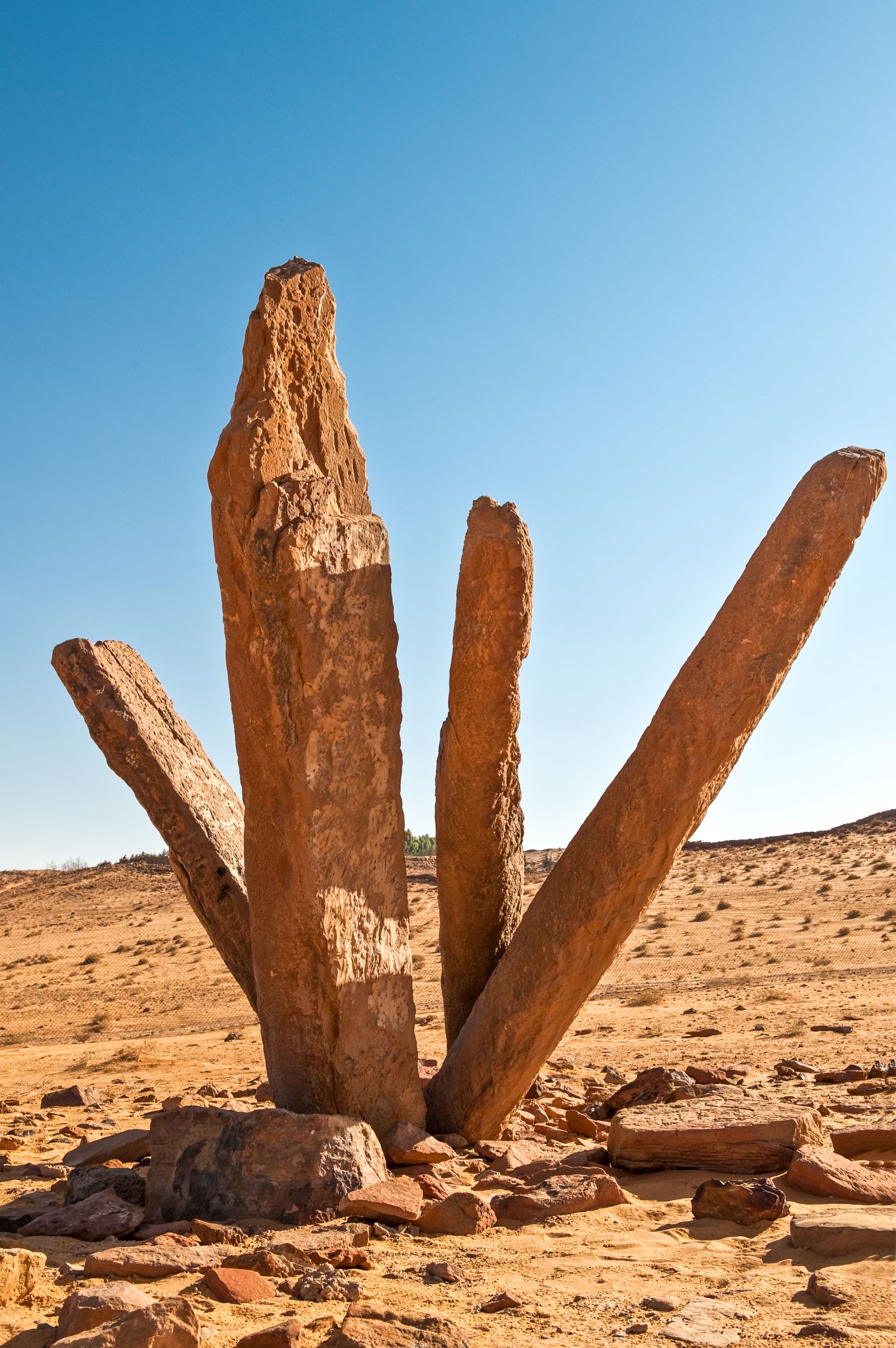 Rajajeel columns
The name "Rajajeel" meaning "men" has been given to these columns due to their similarity in shape to standing men. It is considered an important archaeological site located in the Qara suburb south of Sakaka and consisting of 50 columns distributed in a large irregular circle with a radius of approximately 400 meters on a wide sandy plain. Each group of columns consists of two to 10 columns standing three meters high.
These columns are believed to date back to 4,000 years BC and some archaeologists believe they feature many prehistoric symbols related to planets and astronomy that have interested archaeologists. Some researchers believe that these stone columns can identify the sunrise and sunset of any celestial body with absolute accuracy and can be used to chart lunar months. The columns may also be a temple or a part of ancient stone circles villages. In Domat Al-Jandal Museum document the columns were described as "an exciting complex" and that it was located in an important center in the ancient times.
---