The shopper's guide to Makkah
دليلك للتسوق في مكة المكرمة
Source: Nadeen Al-Wazani
The holy city of Makkah features many traditional markets and malls that attract thousands of pilgrims due to their proximity to the Grand Mosque. It is the ideal place to buy souvenirs such as prayer rugs, the Holy Qur'an, Zam-Zam water bottles, oud and perfume, miswak sticks, dates and gold.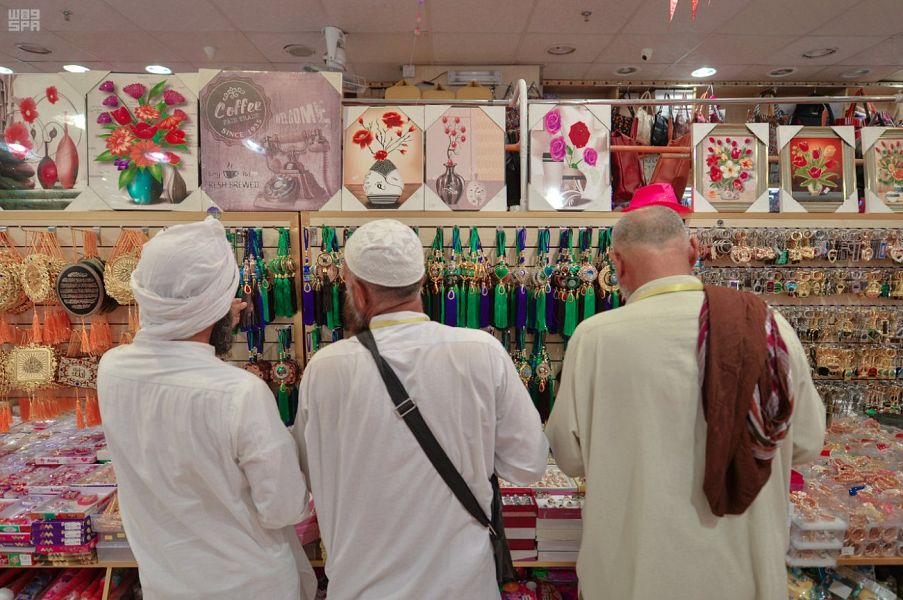 The following are the most popular markets and malls in Makkah:
Al-Otaibi Central Market
Despite the increasing number of luxury markets, Al-Otaibi Central Market continues to maintain its position as one of the best and oldest traditional markets and is crowded with shoppers throughout the year. The market is located in Al-Hujun Street, just three kilometers from the Grand Mosque and covers an area of 2 million square meters. Its more than 2,000 stores include women's fashion outlets, tailors and homeware stores.
Al-Lail market
One of the most famous historical ancient markets, Al-Lail is located northeast of the Grand Mosque. It features high-quality and low-cost products such as perfume and precious stones in addition to a large number of restaurants that offer delicious dishes with original flavors.
Al-Aziziyah Market
An ideal place for shopping as the market features a number of malls and branches of the most famous home and electrical appliances brands. Visitors can also find shops selling gold, fabrics, clothing, accessories, perfumes and other supplies. It also features many famous restaurants such as Al-Tazaj and Al-Baik. In short, Al-Aziziyah Market offers an integrated experience of shopping, fun and delicious food.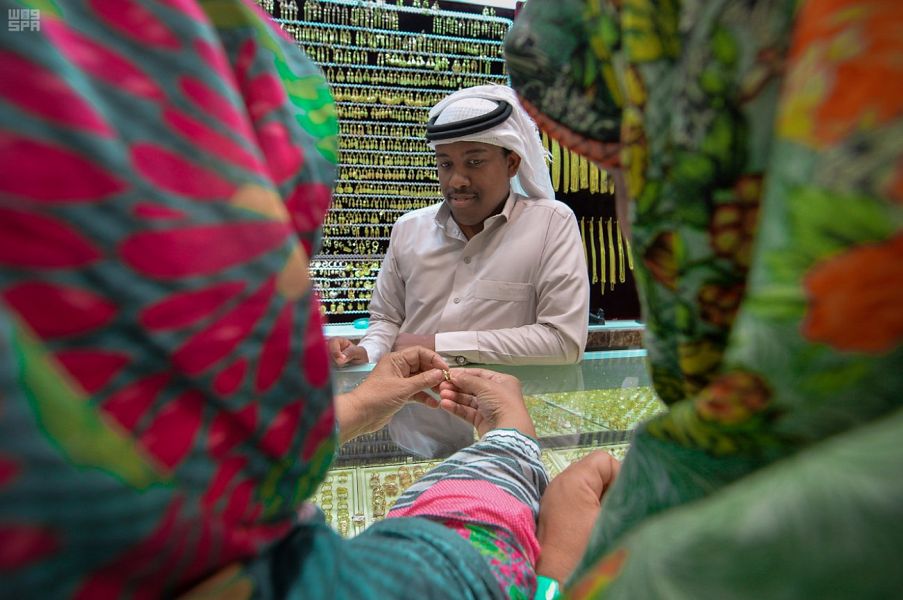 Hijaz Market
A modern market with a luxurious design consisting of three floors, Hijaz Market recently opened in the Aziziyah district near Mount Arafat. It features many shops selling clothes, shoes and perfumes in addition to international brands, gold stores and delicious restaurants.
Aryam International Complex
This is one of the largest integrated commercial malls that provides a quiet and comfortable shopping experience. It caters to all shoppers' needs for gifts, perfumes and the best high-end women's, men's and children's clothes as well as homewares.
Siteen Market
Shoppers can enjoy buying the best types of fabrics, leather, and textiles in one of the most famous and best markets in Makkah. Siteen also features stores selling homewares and electrical appliances at competitive prices.
Hajj Street Markets
A distinguished and oft-crowded place that many pilgrims visit because of its distinctive stores that sell carpets, rugs and home furniture. Demand for its goods increases every year due to the cheap prices and high-quality products.
Al-Diyafa Mall
This modern mall offers a unique shopping experience in contemporary architectural surroundings. It features international brands and designated areas for family, women and men. It also has an entertainment center that offers various games for children, ensuring the mall is a distinguished destination for family shopping.
Other shopping areas include the modern five-story Al-Bayt Towers complex, the Clock Tower near the Grand Mosque and Makkah Mall.
---