Articles
/
The splendor of the Jacaranda trees in Abha
The splendor of the Jacaranda trees in Abha
شجرة الجاكرندا تزين شوارع عروس الجنوب أبها
Source: Abeer Al-Amoudi
Abha, the capital of Saudi Arabia's southwestern Asir province, is known for its abundance of vegetation including pockets of Jacaranda trees distinguished by their striking purple flowers. Residents are often treated to picturesque views of these trees that emit a distinctive and aromatic scent, particularly during rainy and misty weather.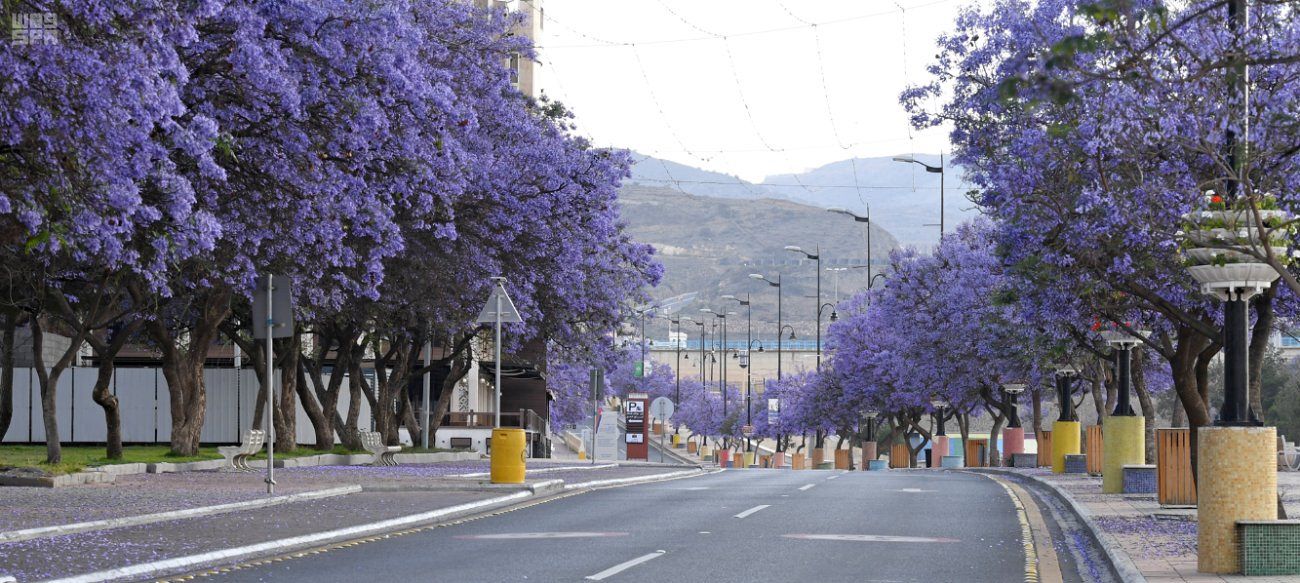 Abha
Abha is a popular tourist destination for Saudis due to its mild climate and rainy weather; this is because it is located in the Hijaz mountain range, 2,270 meters above sea level. It usually rains on a daily basis in spring and on a weekly basis in summer, turning Abha's streets into a kaleidoscope of color as the Jacaranda trees bloom.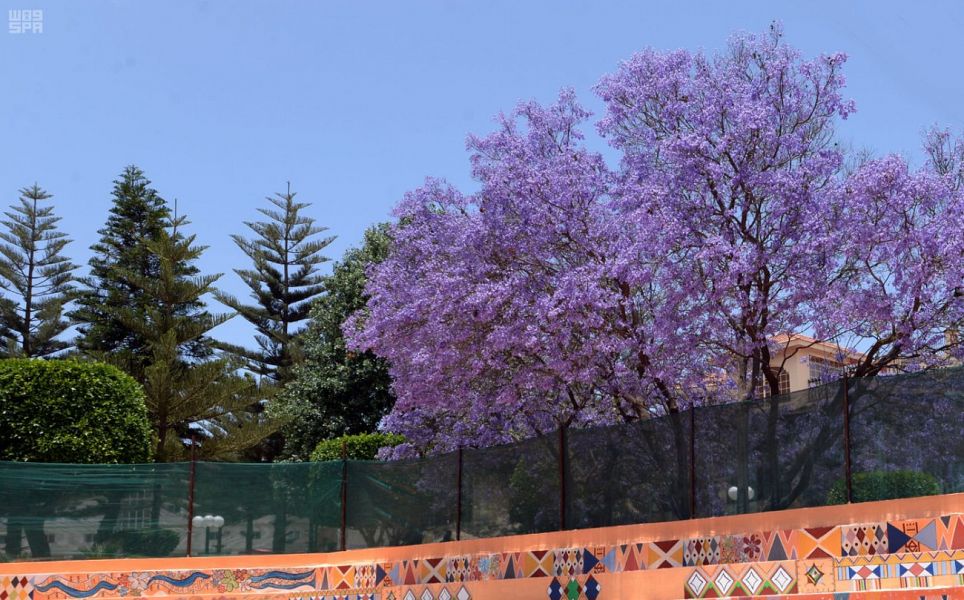 Jacaranda trees
Jacaranda mimosifolia is a sub-tropical tree native to south-central South America and the Caribbean but has migrated to other parts of the world because of its attractive and long-lasting pale indigo flowers. It is also known as the jacaranda, blue jacaranda, black poui or fern tree. Its height can reach more than 18 meters and its bright purple flowers continue to bloom for a period of up to eight weeks.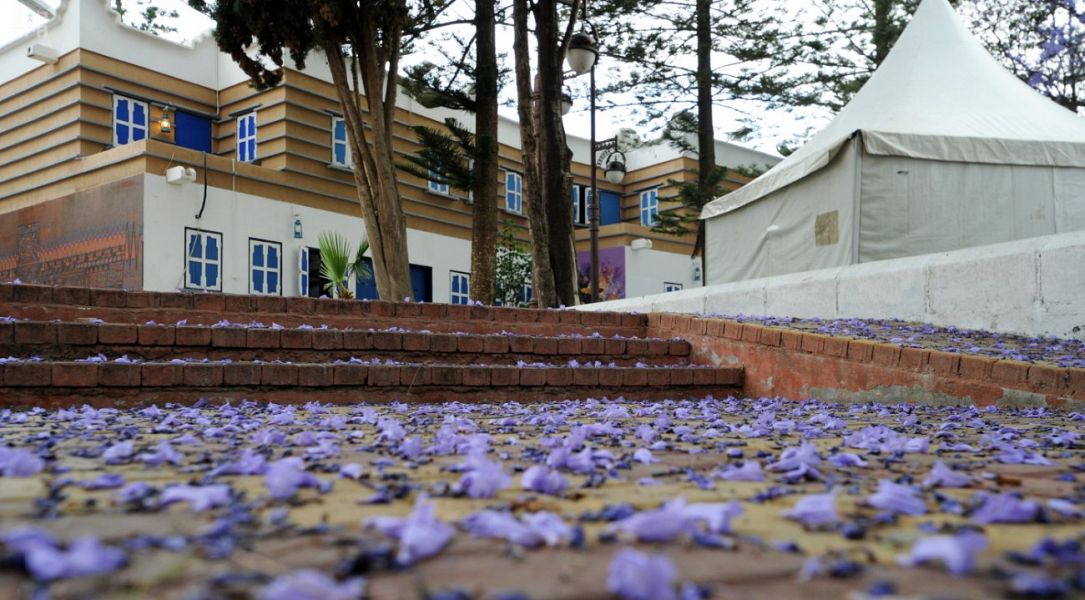 Leaves and flowers
One of the distinguishing features of the tree is that its flowers, which can reach a diameter of five centimeters, sprout before the leaves. Anyone passing by these captivating trees will feel like they are surrounded by a purple cloud. In addition, Jacaranda wood is durable, strong and suitable for various carpentry purposes.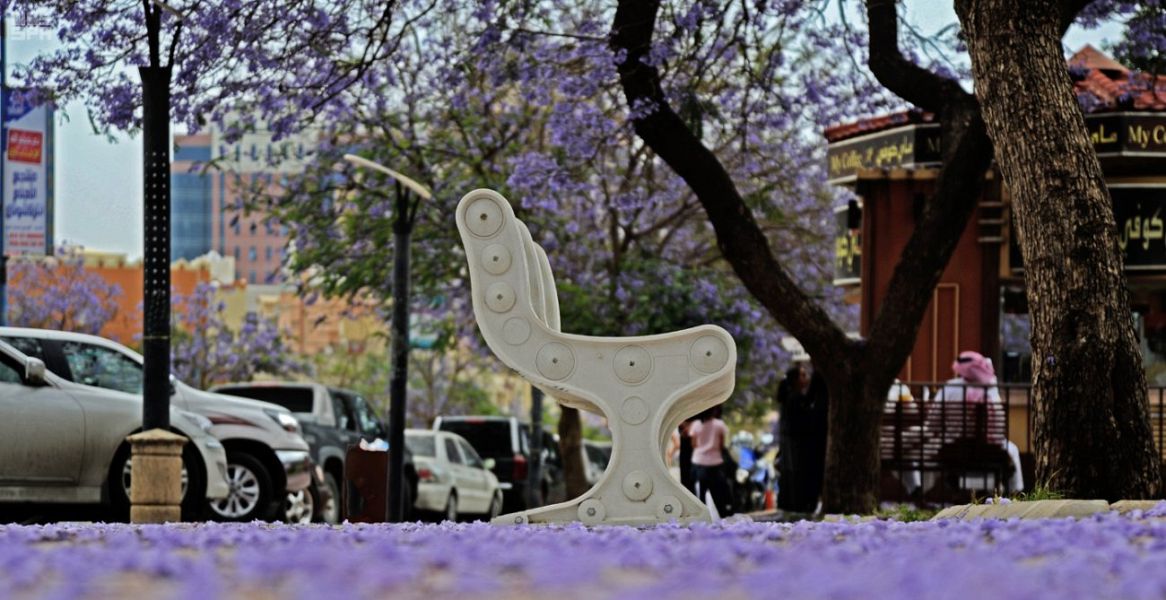 The Asir Municipality has planted thousands of these trees on King Abdullah Road in Abha, as well as many other urban locations, parks and various fields to fulfil its afforestation initiative and improve the city's already charming natural beauty.
---