Articles
/
Traversing the white Al-Sayra Mountain of Bisha
Traversing the white Al-Sayra Mountain of Bisha
الجبل الجليدي الأبيض "الصايرة" يتوسط جبال بيشة السوداء
Source: Nadeen Al-Wazani
Tourists traveling to Bisha in the south of the Kingdom may notice what appears to be an iceberg from afar. As they get closer, they realize that it is actually the impressive White Mountain, also known as Al-Sayra Al-Bayda in Arabic. Surrounded by black mountains, it is 1,438 meters high and covered in white-colored stones. The base extends approximately three kilometers southeast of the province.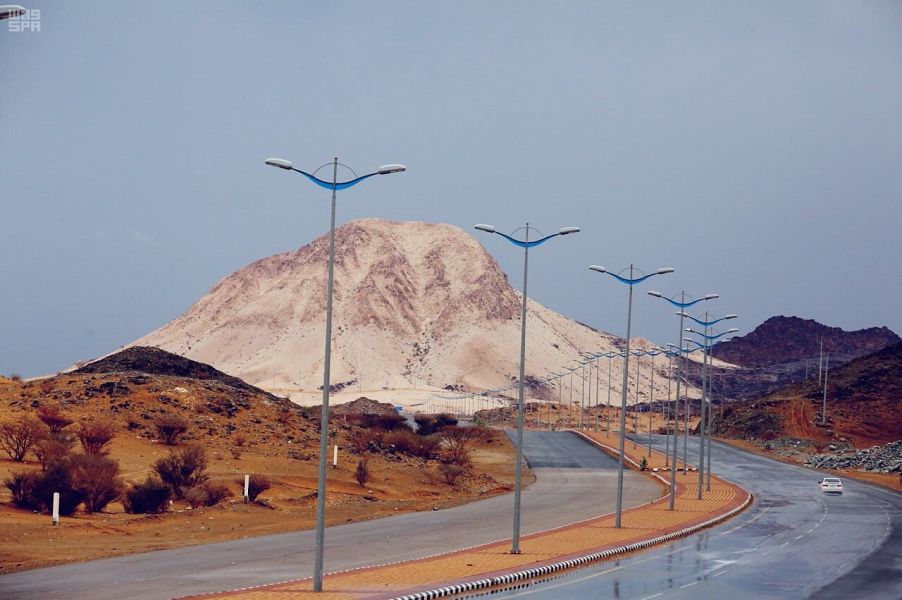 Tourist destination
Al-Sayra Mountain is one of the most beautiful tourist attractions in Bisha because of its rare form and color. It sits in a field of volcanic granite hills and stands out among all the small black and red mountains surrounding it. Locals and visitors, particularly picnickers and hikers, enjoy visiting this mountain because of its distinctive color and height that have established it as a prominent landmark in Bisha.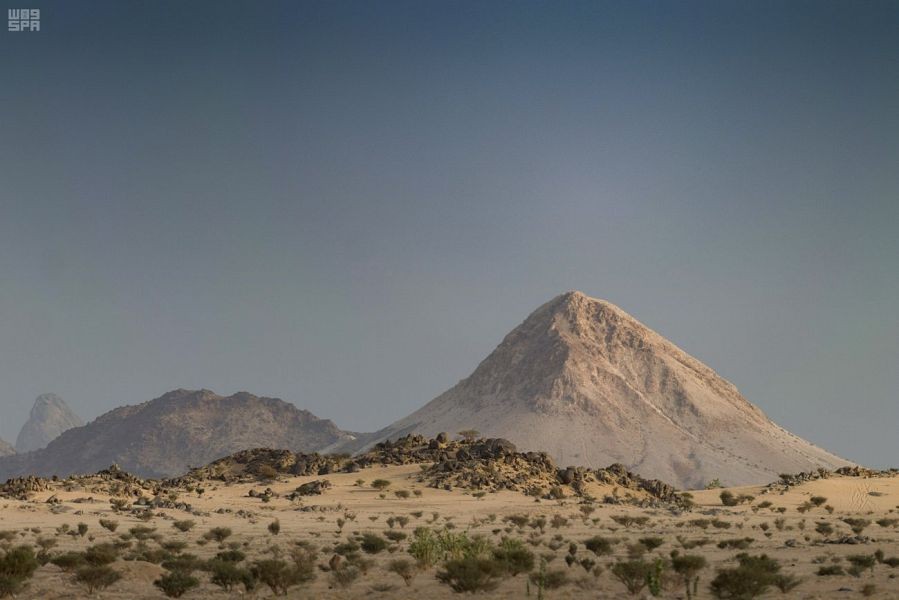 Features
Al-Sayra Al-Bayda Mountain is formed mainly from crystal-like white quartz used in the manufacture of glass and similar ornaments. It is one of the stratified sedimentary mountains referred to in the Holy Qur'an. Minerals such as feldspar and potassium can also be found, usually coming in yellow, brown and red colors.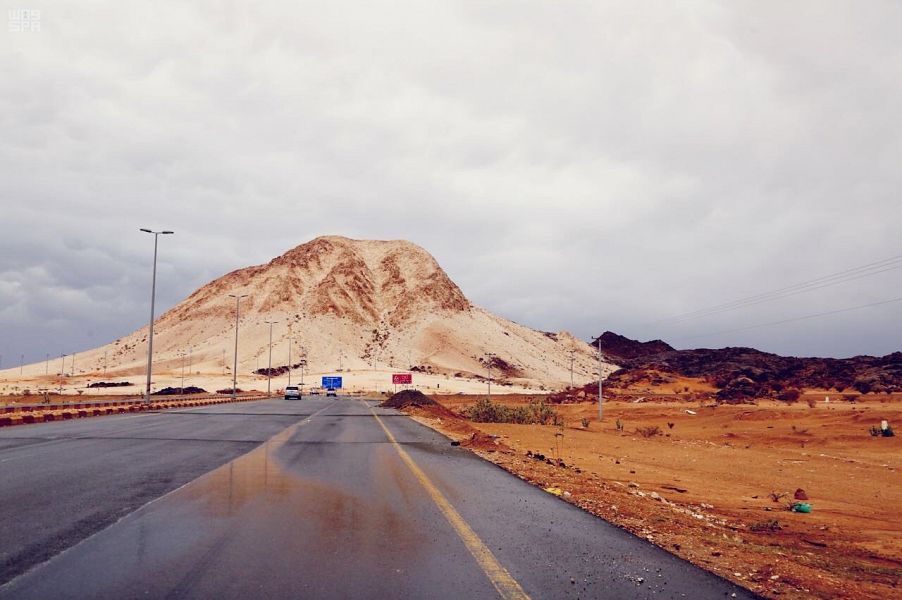 ---