Articles
/
The unparalleled luxury and fame of the Taif rose
The unparalleled luxury and fame of the Taif rose
الورد الطائفي أفخم العطور الشهيرة عالميا
Source: Nadeen Al-Wazani
The most expensive perfume in the world is made from Taif rose oil, a rare substance that kings used and poets wrote about in their poems. It contains naturally extracted compounds from rare flowers produced in the farms of Taif, which French experts call "The Kingdom of Perfumes."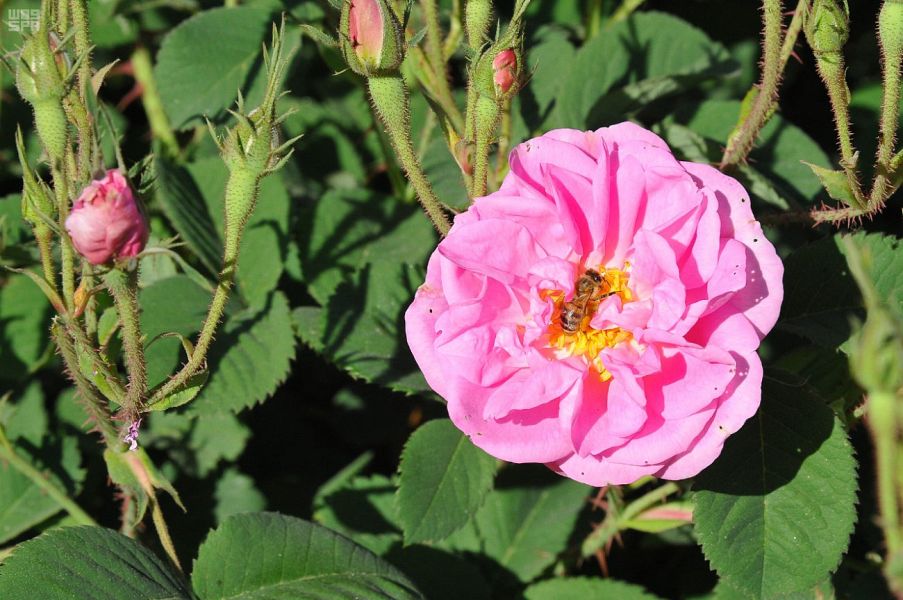 Since ancient times, Taif was considered the most suitable environment to grow the Damascene rose. This highly-valued plant was brought from Damascus about 500 years ago because of Taif's fertile soil; the roses sell at three times the price of common roses.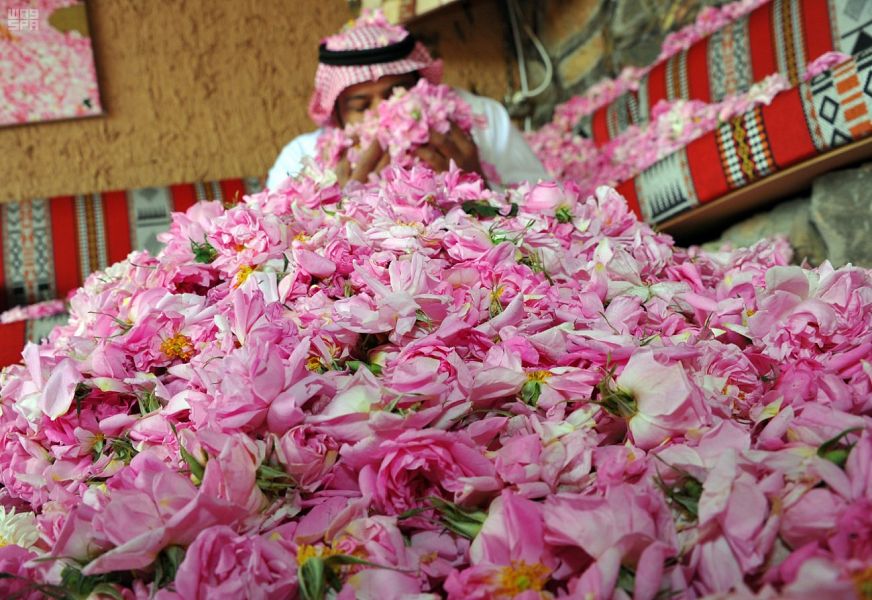 Productivity
Taif rose farms produce about 700 tons of rose water while 40,000 "Tulas" – a perfume bottle with a weight of 11.7 grams – is produced from the rose oil annually. The price of one bottle can cost more than SR1,500. Around 12,000 roses are cooked individually – each produces one Tula and about 25 liters of rose water. Rose water is divided into two types: the concentrated Aros water used in medicines and for cosmetic purposes; and the regular rose water used with foods and sweets. Within the framework of developing rose cultivation and investing in manufacturing industries, the Ministry of Environment, Water and Agriculture announced its intention to increase Taif's production to 2 billion roses annually.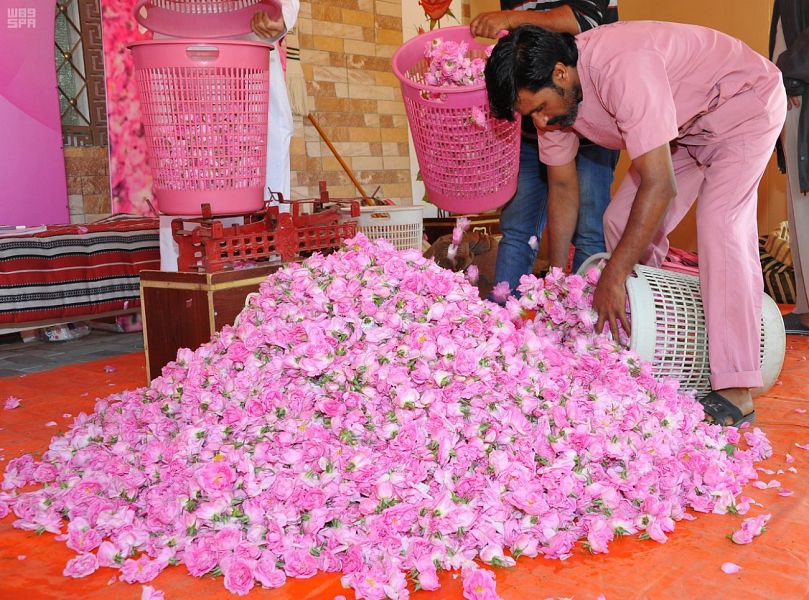 Industry
Rose farmers begin the harvesting process from Al-Hada, Al-Shafa and about 800 other farms in Taif. Then the roses are placed in factories in cooking pots for 10 to 12 hours on a low heat. Steam escapes through a tube to be condensed and at the top of the water is the valued oil. As many as 40 rose products are manufactured, most notably oil, rose water, incense and soap. The factories often attract visitors who want to see the stages of distillation, cooking and production to extract the different aromatic ingredients.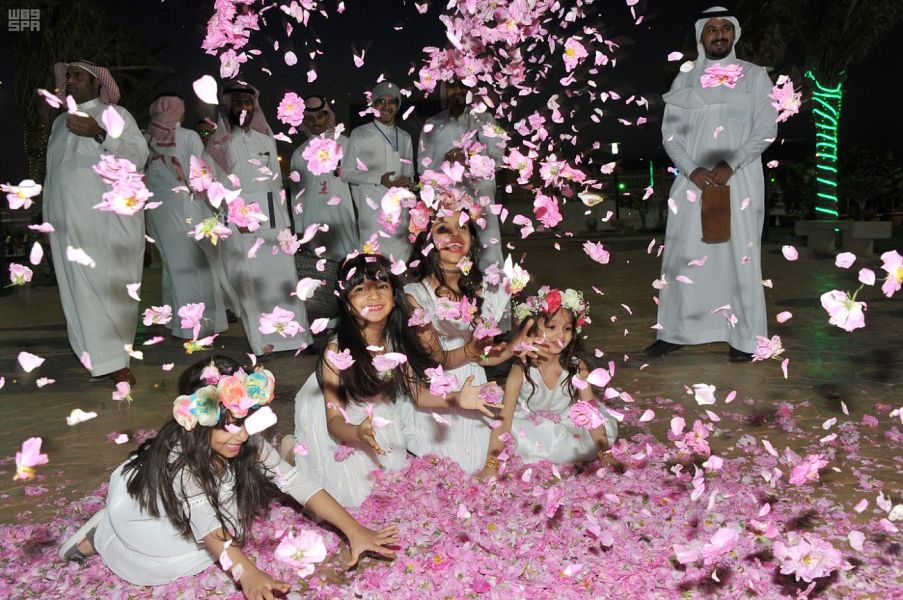 Rose Festival
Taif witnesses annually many events, most notably the Taif Rose Festival in Al-Rudf Park from March until the end of May. It attracts huge sales and unparalleled regional and global popularity due to its diversity, richness and distinctive heritage programs about Saudi culture. There is also an auction for Taif roses attended by industry figures. Tourism initiatives in Taif have also focused on organizing student activities to teach children how to prune and harvest the rose bushes as part of national efforts to preserve Saudi heritage.
---