Articles
/
The unspoiled nature of Al-Hawiyah Valley
The unspoiled nature of Al-Hawiyah Valley
سحر الطبيعة البكر في وادي "حوية نمار"
Source: Khuloud Al-Saleh
If you have access to a four-wheel drive vehicle that can handle the Kingdom's rugged terrain, do make an unforgettable trip to one of the most beautiful valleys in the west of the country. Located 60 kilometers south of Makkah, the unspoiled nature of Al-Hawiyah Valley features breathtaking beauty due in no small part to its fresh water streams and fresh breezes. Join Wafy as we take you on a trip to a charming location also known as Wadi Hawiyah Nammar.
Location
Visitors coming from Jeddah should head 40 kilometers south on the Shafa Road to access the valley, where the flowing streams widens and branches out in a picturesque manner. There, you can sit and enjoy a pleasant view of rows of trees and beautifully-scented plants. You may also see wild animals such as camels and monkeys or even hyenas, as the valley acts as a natural habitat for these species.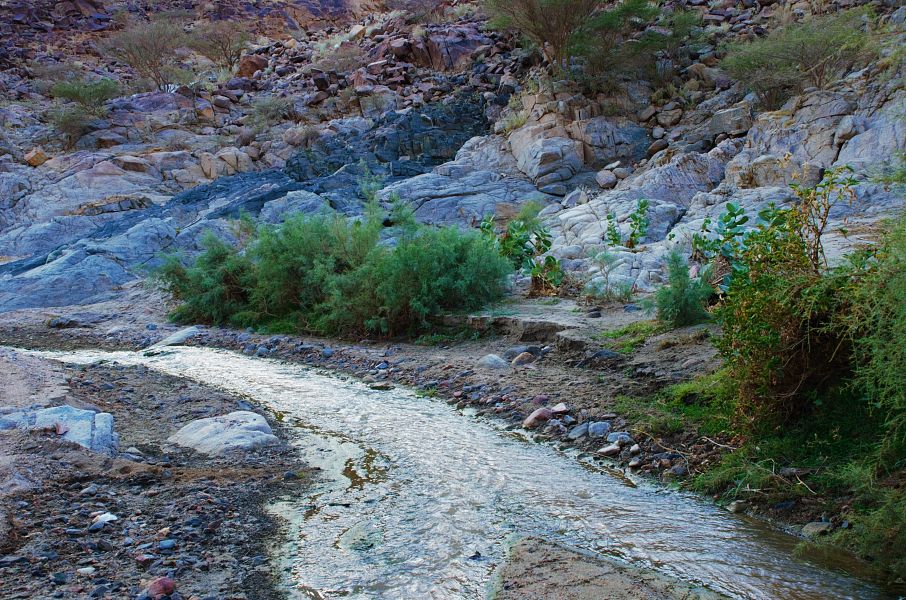 Tourist site
Many families from around the region find the location a fun and relaxing haven to camp and hike. Children can play in the beautiful nature, families can barbeque on an open fire and all can camp for days in the valley as it enjoys a moderate climate throughout the year.
Photos: SPA
---