Articles
/
Traversing the Kingdom by cable car
Traversing the Kingdom by cable car
زوار المملكة يستمتعون بالقطارات المعلقة.. تعرف على المدن التي تحتضنها
Source: Khuloud Al-Saleh
Cable cars, also known as téléphérique or tramways, provides visitors the opportunity to really contemplate the beautiful mountainous surroundings and picturesque nature of tourist cities in the Kingdom through the glass of a vehicle suspended high above the ground.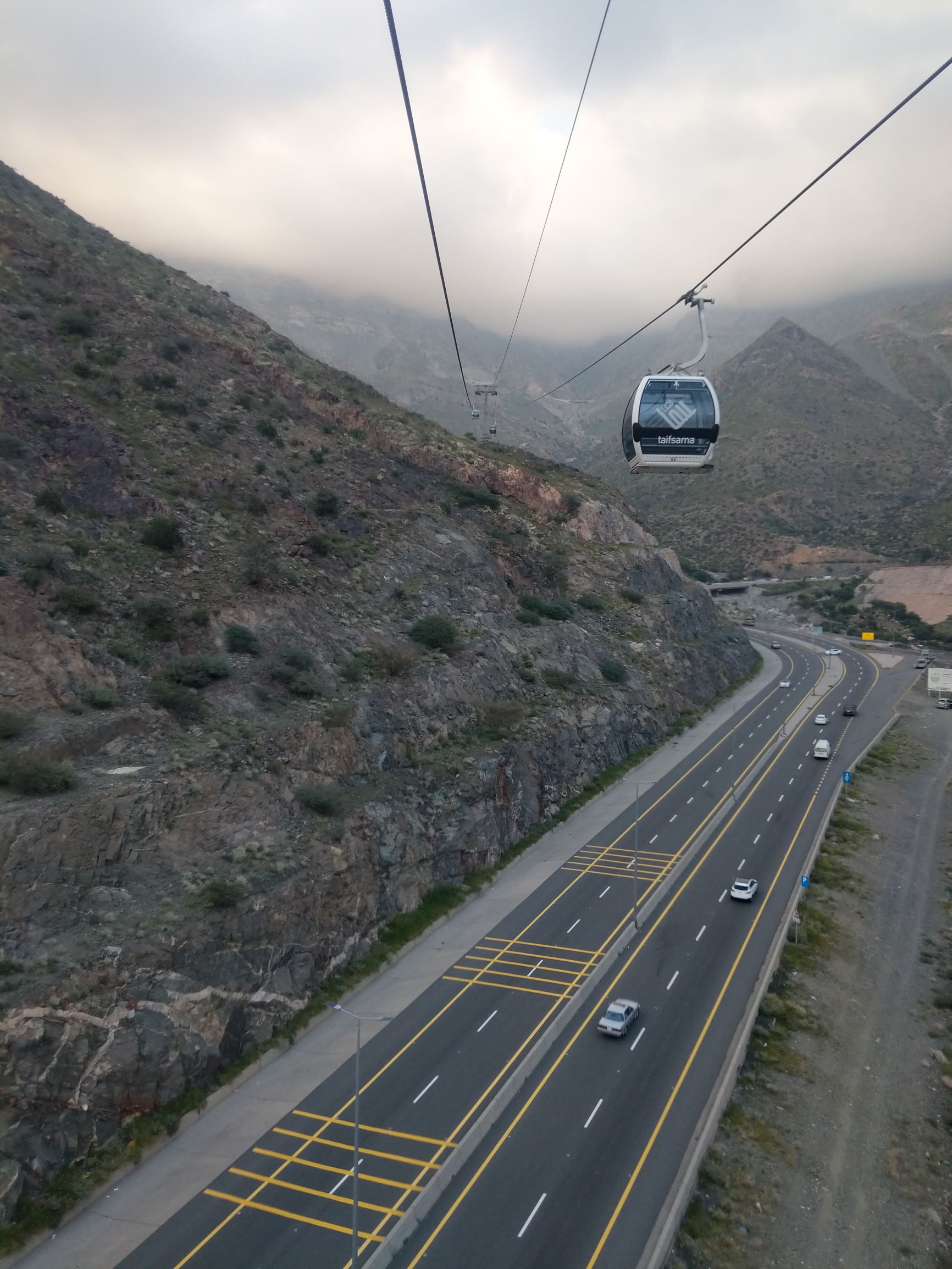 Taif
Taif in Saudi Arabia's west is one of the most important tourist cities in the Kingdom. The Al-Hada cable car is the largest of its kind in the Middle East and consists of 52 vehicles, each accommodating about eight people. The cable car links between the highest peak in Al-Kar village to the bottom of the mountain – a journey takes approximately 17 minutes and is four kilometers long. The cable car reaches an altitude of more than two kilometers above sea level and offers passengers a panoramic view of the mountainous surroundings and a huge waterfall that truly showcases the stunning nature of Taif.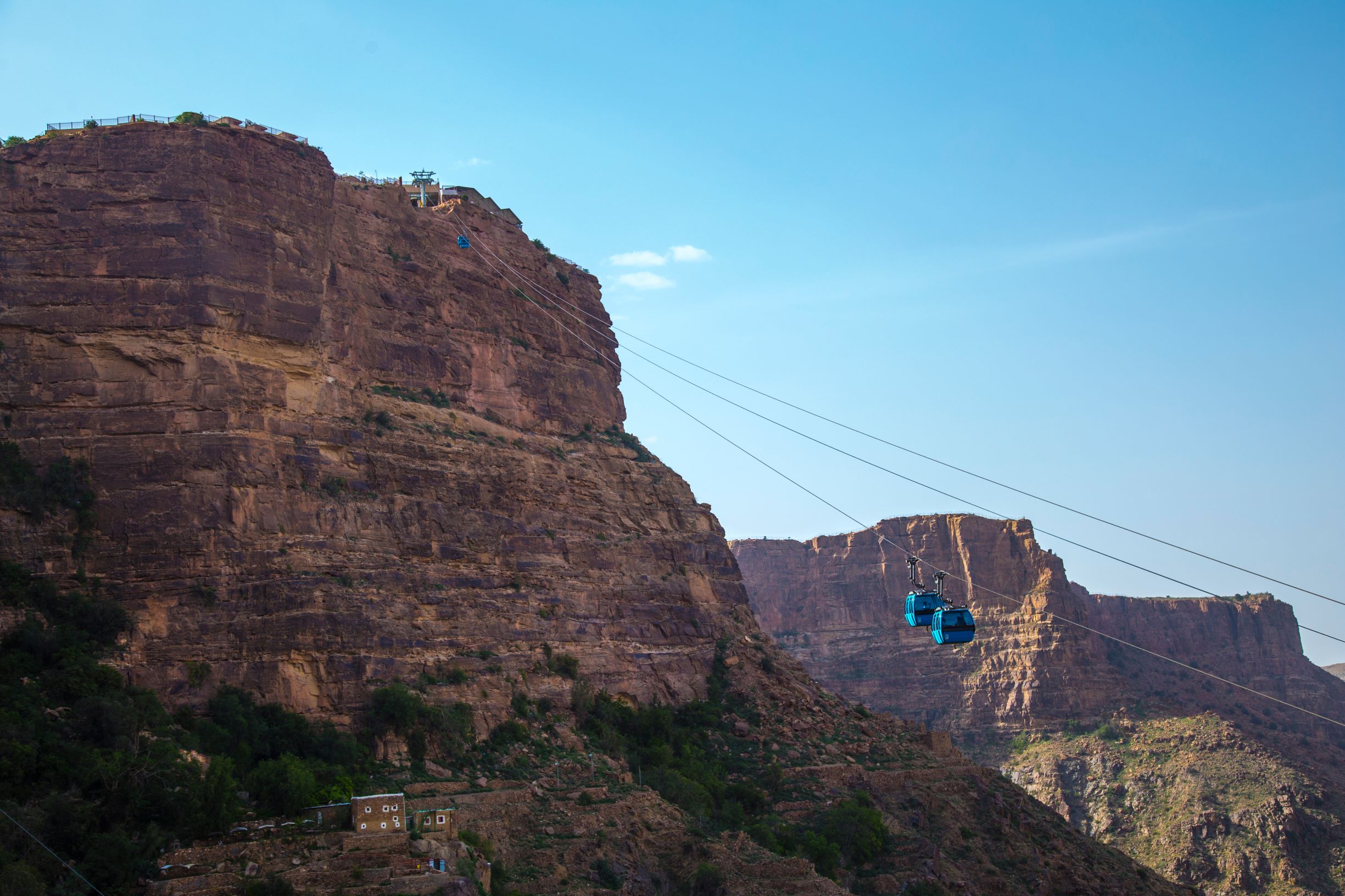 Abha
This cable car transports hundreds of people daily and nearly a million annually. It consists of 23 vehicles transporting passengers around three to five kilometers on a single trip. You feel like you are on a plane passing through clouds at a height of at least 900 meters. It is one of the highest cable cars in the world and there are four stations – Abha, Jabal Al-Akhdar, Al-Habalah and finally Al-Souda that is situated 1,600 meters above sea level, the highest station point in the world.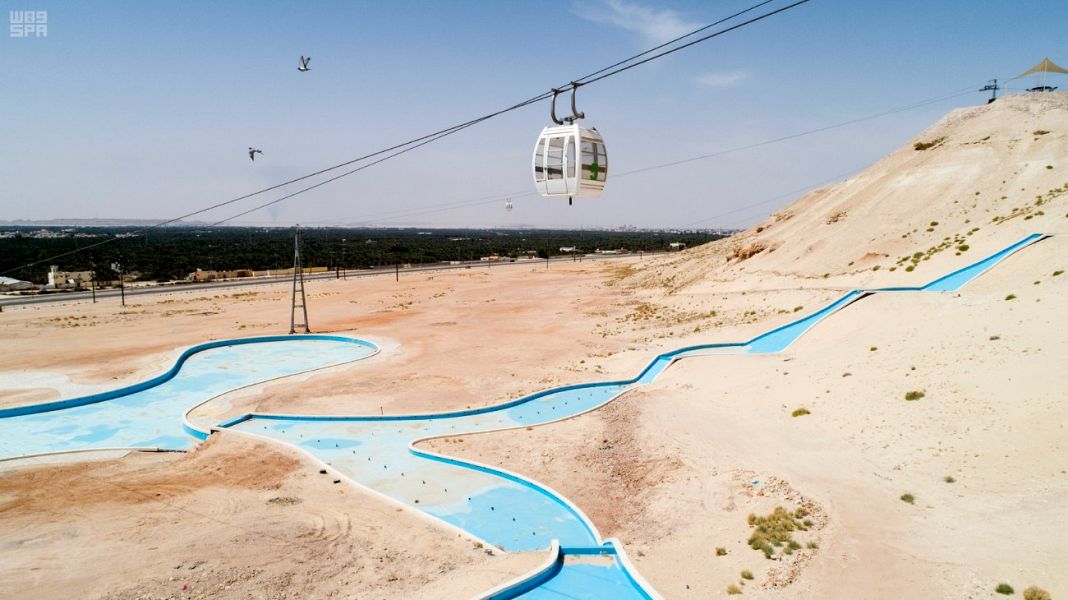 Al-Ahsa
Authorities in Al-Ahsa are looking to establish the first cable car in Jabal Al-Shobah. Once completed, the service will travel 1,500 meters from the base of the mountain to the summit. The project consists of three control stations and also includes the construction of two lakes and two waterfalls 550 meters high in addition to hanging bridges, climbing nets, children's playground, shaded areas and sky rope at the top of the mountains.
---