Articles
/
Traversing the mysterious Umm Jarasan cave
Traversing the mysterious Umm Jarasan cave
رحلة مثيرة إلى كهف أم جرسان في خيبر
Source: Esraa Rayes
Since I am a fan of adventure trips and thriller films, I have always wanted to explore mysterious underground chambers and caves, especially the Umm Jarasan cave in Khaybar.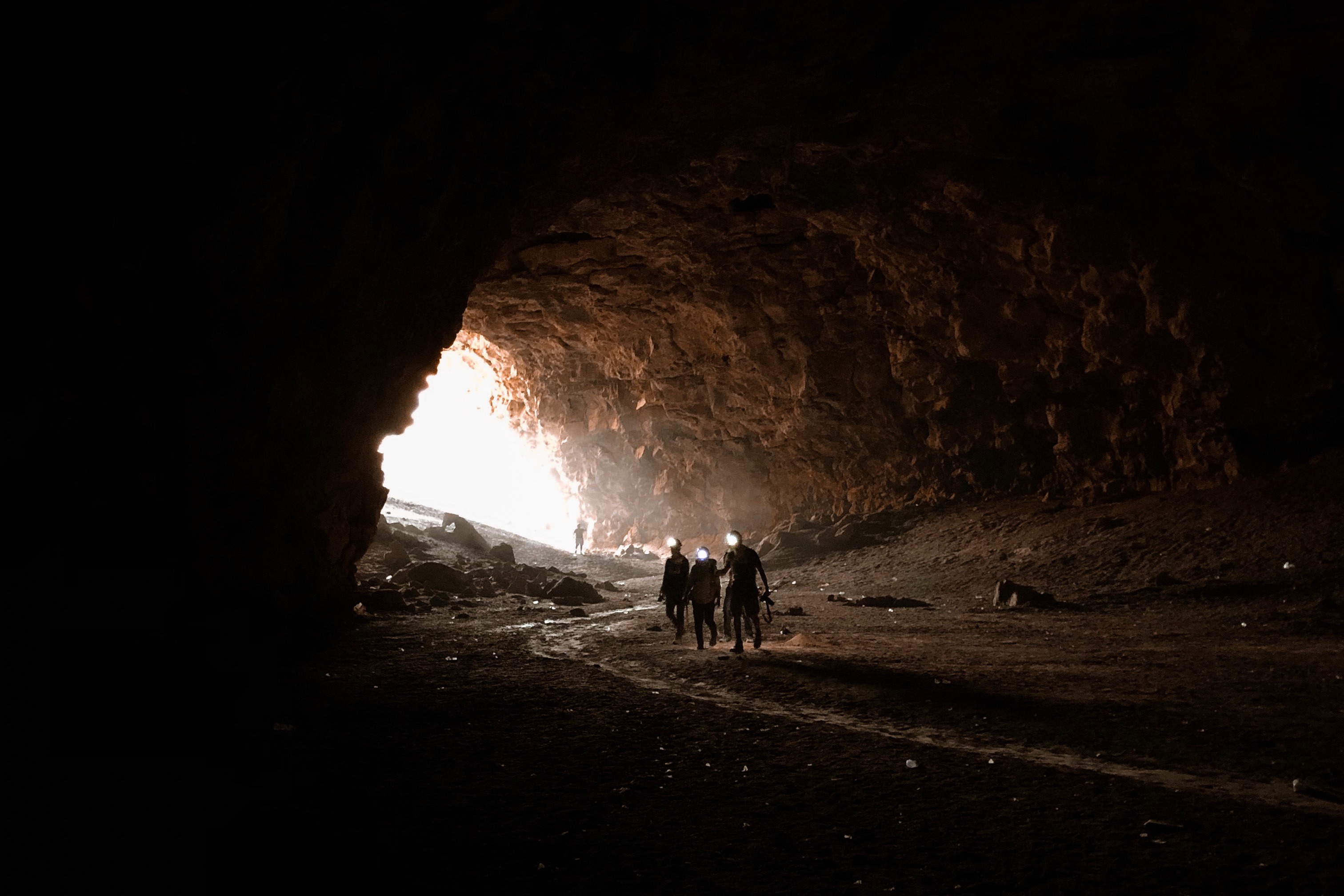 Unique adventure
We continued our journey on foot when we arrived at Khaybar, taking in the wonderful natural views along the road until we reached our destination.
Umm Jarasan cave is nestled among the arid desert in the Harrat Khaybar area, which was formed as a result of a volcanic explosion. A small fence was created around the entrance of the cave to protect the site.
My fellow explorers and I took the stairway that was constructed inside, allowing us to descend easily. The distance between entrance and exit is almost a kilometer.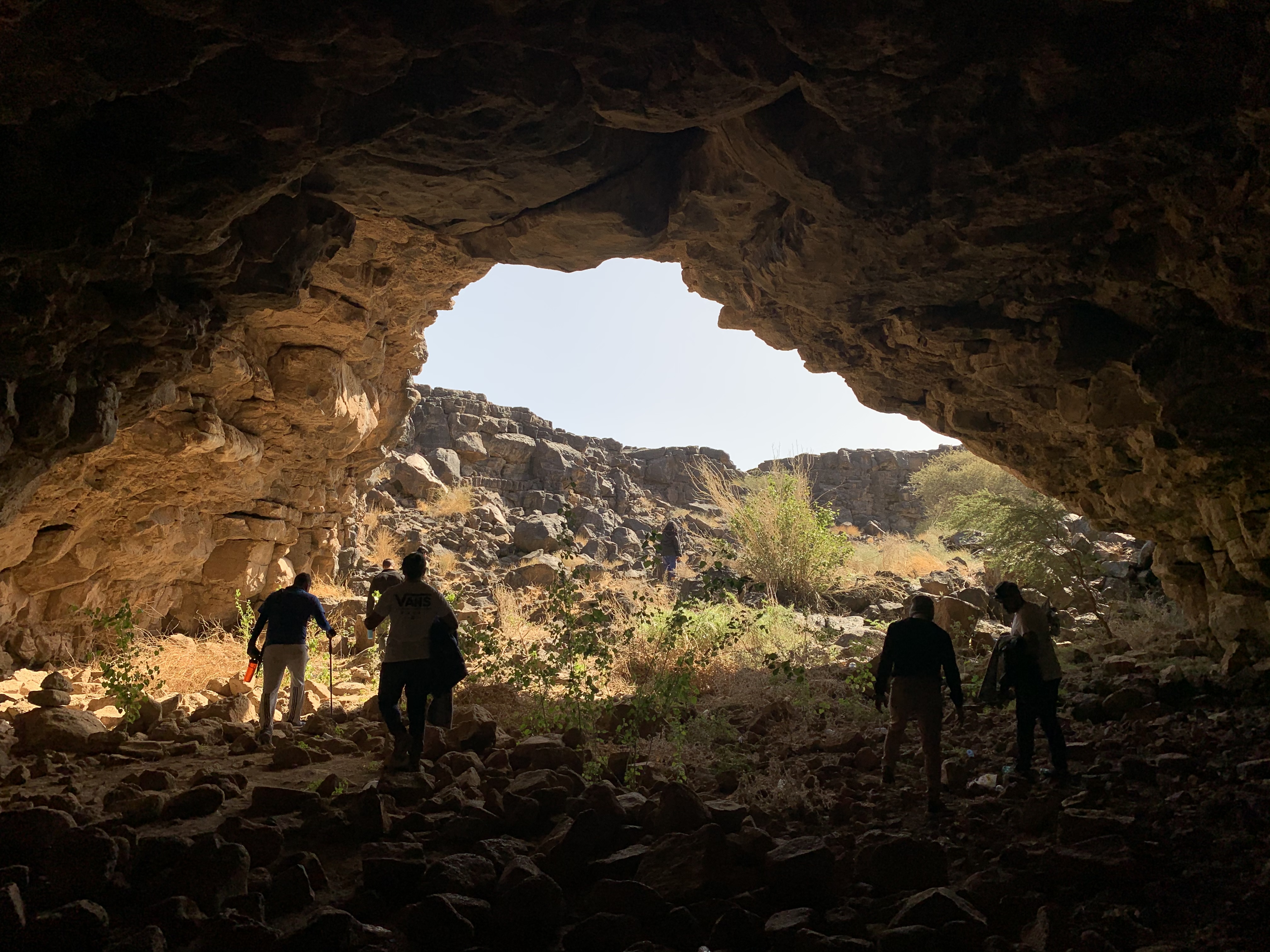 Captivating scenery
Once we stepped foot inside the cave, I found awe-inspiring rocks and wonderful geological formations that decorated the walls, floor and ceiling. This amazing 1,500 meters long cave contains a world full of mystery and tranquility.
When the sunlight faded, we used torches because the place is very dark. We continued walking in low temperatures until we reached the end of the corridor, where it became a little bumpy and full of rocks.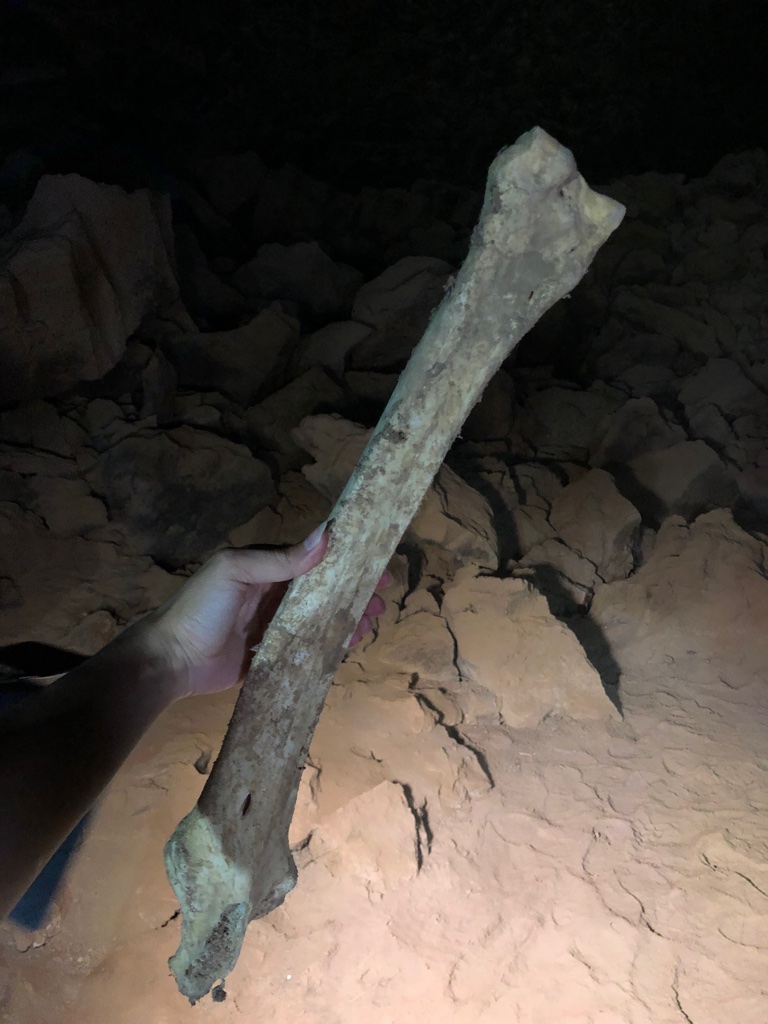 Then, surprisingly, we found a large pile of bones belonging to extinct predators that looked a bit terrifying as they would not look out of place in a horror movie. There were also numerous drawings and texts carved on the cave sides dating back thousands of years.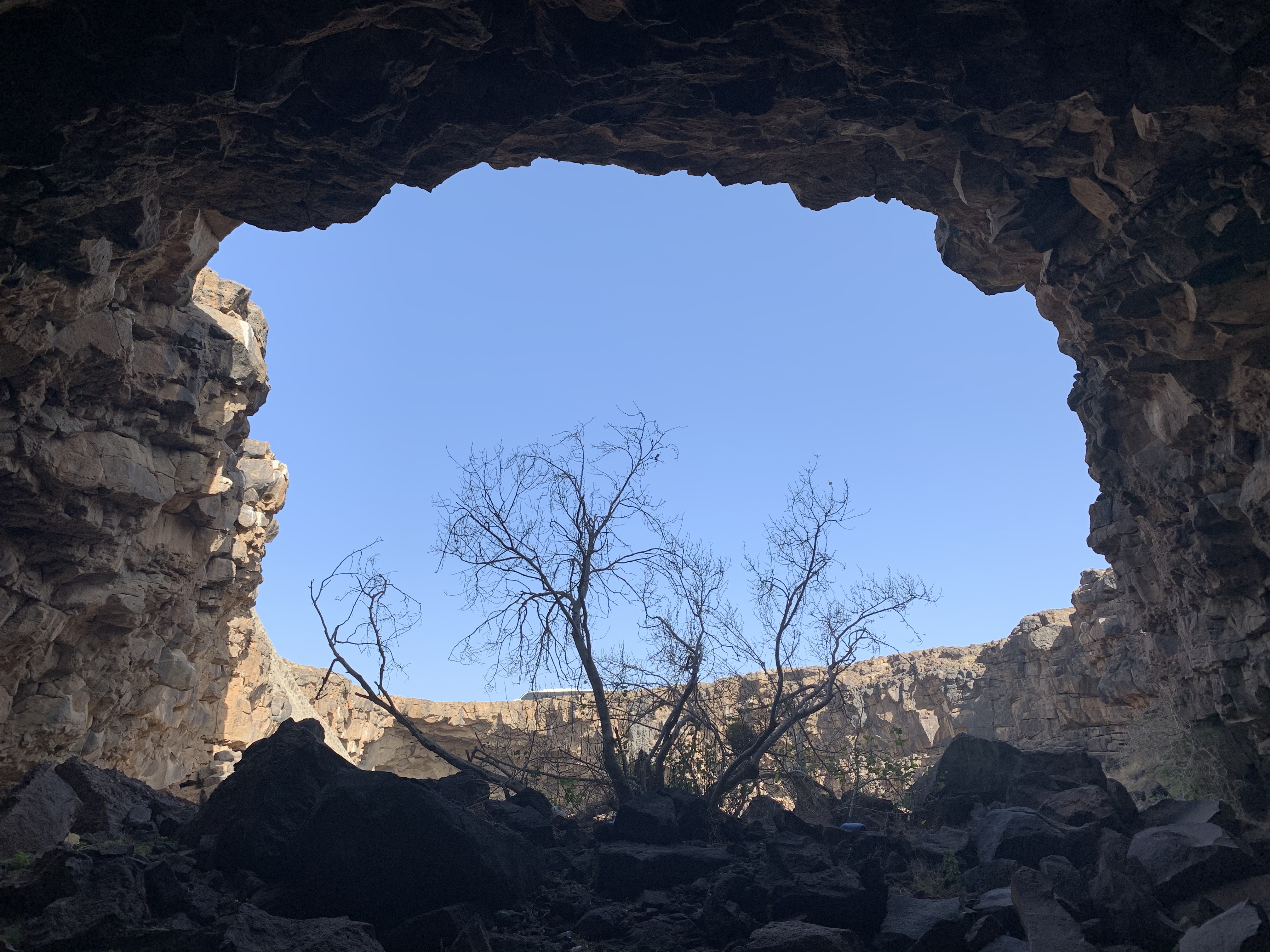 Bats and passages
After we finished exploring the first entrance of the cave, we headed to the second entrance to explore other passages. The entire time we made sure to point our searchlights in all directions, trying to find strange things inside the cave. Suddenly, we found a sleeping bat on the ceiling.
When we reached the halfway point, we decided to take a short break. A friend suggested that we turn off the searchlights and mobile phones and meditate for 10 minutes in complete darkness, which ended up being one of the most beautiful and unique experiences of my life.
After that, we continued walking inside until we saw a ray of light from outside. When we reached the exit, we were amazed by the wonderful landscape full of beautiful plants, flowers, and butterflies. This was truly an exciting trip filled with exploration.
---