Articles
/
Tuwaiq Mountain: Inspiring Saudis
Tuwaiq Mountain: Inspiring Saudis
جبل طويق.. مُلهِم السعوديين
Source: Fatima Sidiya
Tuwaiq is an astounding mountain that can be seen from Al-Zulfi at the southern border of the Qassim Province all the way to Wadi Al-Dawasir near the Empty Quarter Desert. Its distinctive solid limestone can be seen from about 800 kilometers.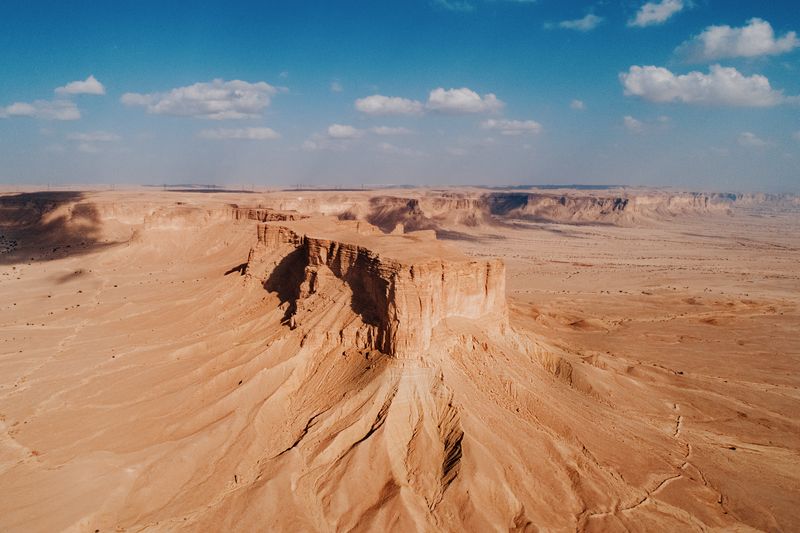 The mountain is now being positioned as a national symbol of Saudi strength. It has always been highlighted by poets throughout history but gained added importance as Crown Prince Muhammad bin Salman once compared the strength of Saudis to Tuwaiq.
Understanding the remarkable potential of the area, Saudi Arabia recently announced its mega entertainment project "Qiddiya" that overlooks Tuwaiq Mountain. The logo of Qiddiya has too been inspired by the area's iconic escarpments.
History
The name is derived from the Arabic word "Tawq", which describes Tuwaiq as a mountain surrounding the area and creating a ring-like shape. The mountain area was historically known as Al-Aridh. However, this name was later used to refer only to Riyadh and its surrounding area.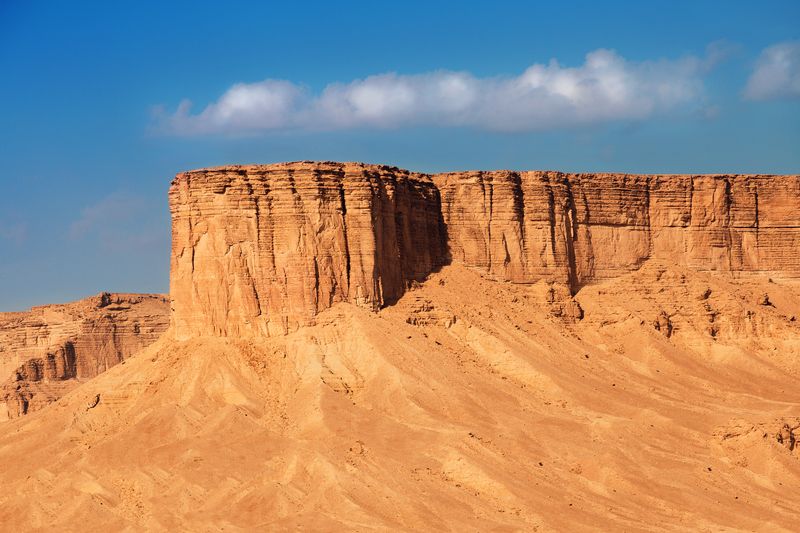 Several valleys run along the mountain sides, the most popular of which is Wadi Hanifa located near Riyadh. The region had various settlements in the past and is still home to different towns and villages. Historically, Tuwaiq had challenged caravans passing through the area, especially pilgrims heading to Makkah.
---