Articles
/
Tuwaiq Palace: The epitome of beauty in Riyadh
Tuwaiq Palace: The epitome of beauty in Riyadh
قصر طويق نموذج حي للعمارة المحلية بصورة عصرية
Source: Fatima Al-Saleh
Tuwaiq Palace is one of the most prominent landmarks of Riyadh's Diplomatic Quarter, covering an area of around 24,000 square meters and winning the Aga Khan International Architecture Award in 1419 AH. Established by the High Commission for the Development of Arriyadh in the Diplomatic Quarter's north side as a modern architectural model, the palace embodies the spirit of local identity and offers a range of cultural and social facilities within an international cultural context.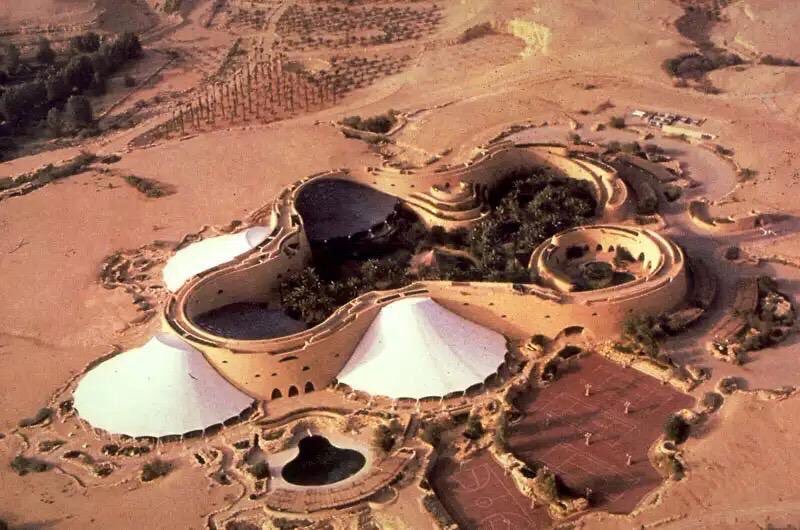 What's inside?
Tuwaiq Palace consists of a large number of halls and lounges including reception halls, meeting and workshop rooms and a huge lecture chamber all equipped with various modern translation and presentation facilities. There are also dining halls, hospitality suites and various service facilities.
Functions offered by the palace to the Diplomatic Quarter in particular and the city of Riyadh in general include international exhibitions, conferences, workshops, social events, celebrations, meetings and various training programs. The palace also contains a three-story guest house that includes four suites and 25 rooms overlooking Hanifa valley and is reserved for guests of the High Commission.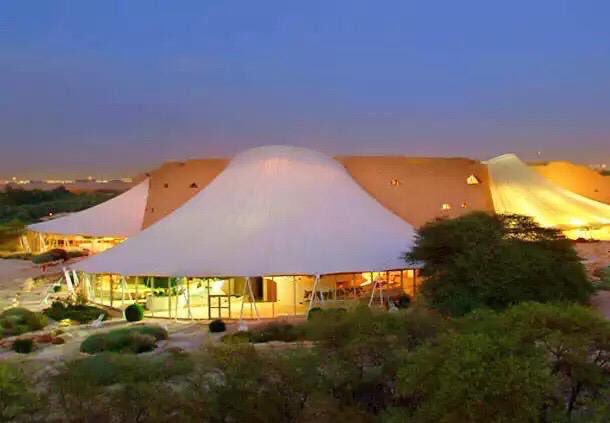 The palace is surrounded by a long serpentine wall around 800 meters long and seven to 13 meters wide that allows walkers to climb to the roof thanks to its location on a slope. There is also an open platform overlooking the most prominent landmarks of Wadi Hanifa.
Several shaded white tents made from heat-insulating plastics surround the palace wall, with each about 1,600 square meters in area. They are intended to be a symbolic expression of the importance of tents in the desert.
These tents, which are essentially open balconies on the outer perimeter of the palace, contain halls and multi-purpose areas. The first tent consists of several levels with a water pool on the middle level, the second is dedicated to banqueting and links to three glass sitting rooms, while the third includes sports facilities such as a bowling alley and squash court.
---