Articles
/
Uncovering the ancient history of Al-Sirin port
Uncovering the ancient history of Al-Sirin port
تعرف على ميناء "السرين" أحد أقدم موانئ البحر الأحمر وأكبرها
Source: Fatima Al-Saleh
Al-Sirin's port is one of the most important in Makkah Region and dates back to the third to the eighth centuries AH. The city itself is located in the plain of the famous Hilya valley, commonly known as Al-Shaqah Al-Shamaliya valley. To its south lies Elyab valley, commonly known as Al-Shaqah Al-Yamaniah valley.
The reason behind the Al-Sirin name is due to these two valleys, which are the most famous and fertile of Makkah. The land is characterized by abundant cattle, water wells and sandy beaches.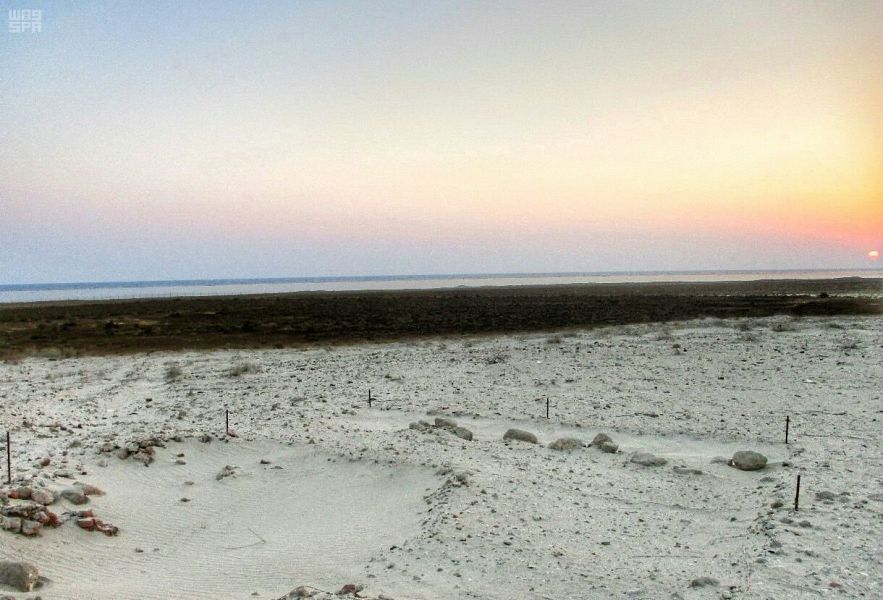 Al-Sirin port's construction dates back to the pre-Islamic era according to Arab heritage books, which also describe city as one of the most vital and dynamic economic hubs. The port is surrounded by an iron wall 1,500 meters long and 700 meters wide, constructed by the Saudi Commission for Tourism and National Heritage to preserve its antiquities.
The area overlooks a southern bay and is currently located 245 kilometers south of Makkah and 220 kilometers away from Jeddah. It is administered by the Al-Shawaq authority of Al-Laith province.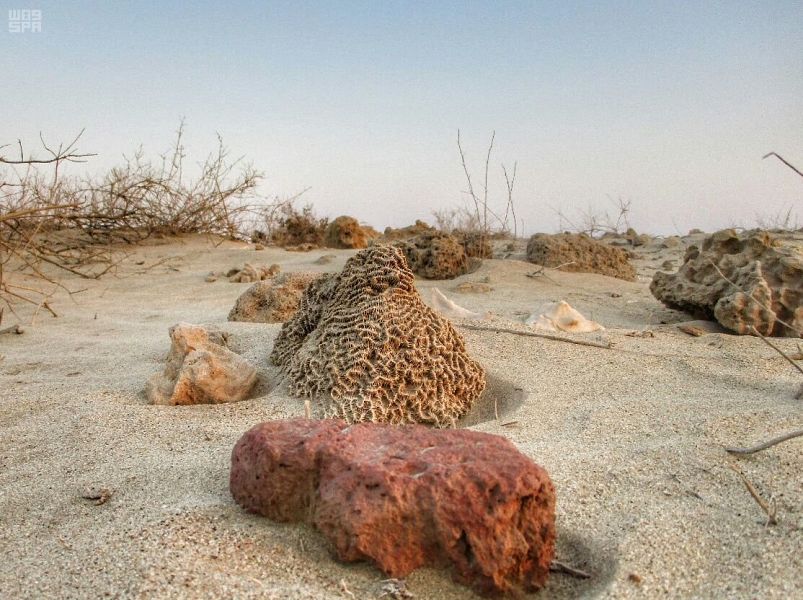 The port features sand dunes; historians believe that under them are stone buildings and part of a stone-made wall that likely belonged to a mosque or an ancient castle, but this cannot be ascertained unless excavations take place. The city buildings are made from rocks, wood and weeds drawn from the local nature.
The site is filled with many fragments of pottery, clay, and glass vessels of various shapes, sizes, and colors. Pieces of celadon, a type of Chinese porcelain imported during the Chinese Song and Tang dynasties around a thousand years ago, have also been found. These pieces would have therefore dated back to the Umayyad and Abbasid eras of the time.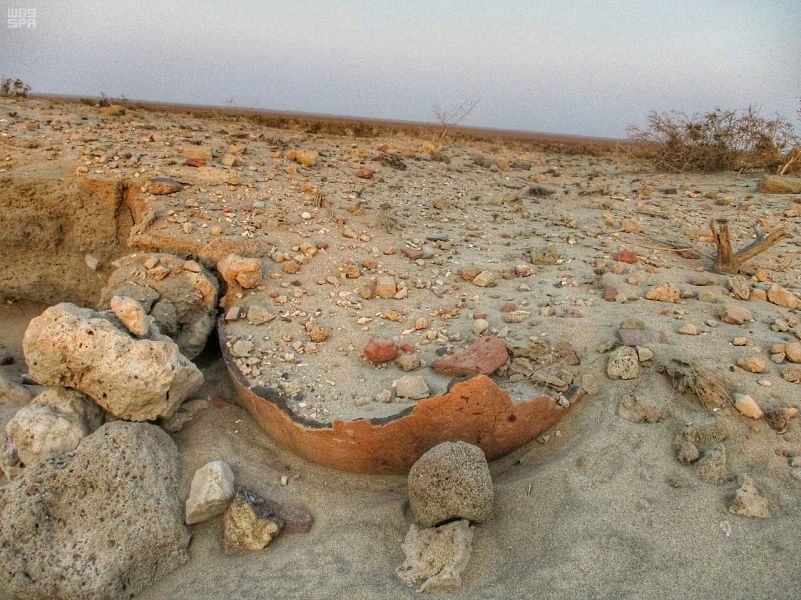 This city plays an important economic, political, social, and cultural role and enjoys a strategic location as the closest meeting point to four main provinces: Makkah, Al-Baha, Jazan and Asir. It is also located near Yemen. All of these factors provide Al-Siran with the scope to play an important role in supporting the national economy.
---