Articles
/
Ushaiqer: City of beauty, history and nature
Ushaiqer: City of beauty, history and nature
أُشَيقر.. مدينة الجمال والتاريخ والطبيعة
Source: Abeer Al-Amoudi
Ushaiqer was once known as Akel after the eponymous tribe and was one of the oldest cities in Najd. This village, whose walls have witnessed many historic events from the pre-Islamic era to the eras of Islam and the Umayyad, was once a water resource for the Bani Tamim. Now, it has become a charming and sophisticated location that embodies the beauty of its environment and heritage.
A name with meaning
Located in the northwest of Riyadh, in the region of Al-Washem, Ushaiqer is characterized by its heritage and old clay houses that have ensured the location is a prominent tourist attraction for visitors interested in history and nature. The name itself refers to the color blond, reflecting the hue of its local mountain, soil and mud houses.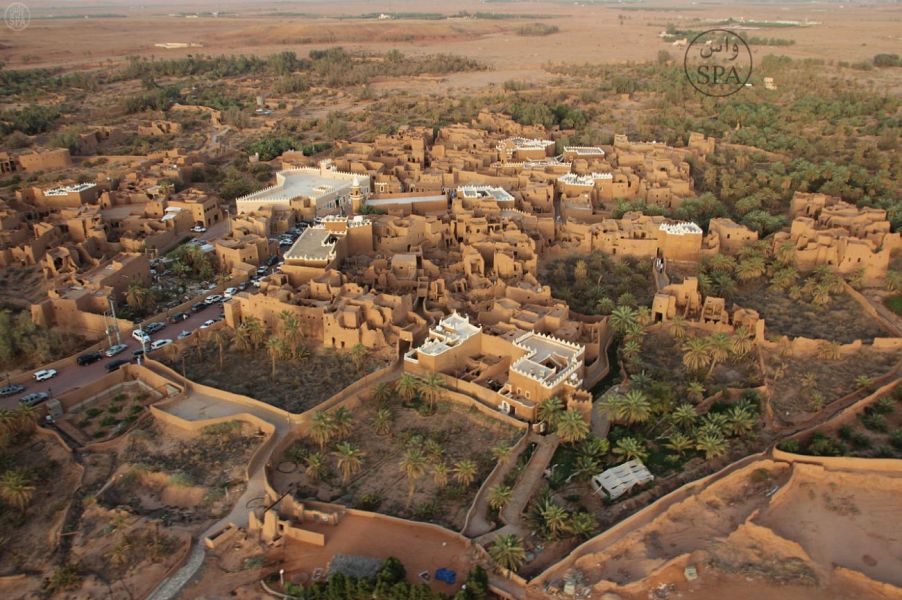 Restoring a city to former glory
The loyal Ushaiqer people decided to renovate the village and transform it into a prominent tourist landmark in the region. They decorated the pathways with trees and lights and restored many old houses. They also built a heritage house that contains all their ancestors' memories in a traditional setting, represented by various artifacts and other collectibles. A group of villagers have dedicated their time to working as tour guides who welcome visitors daily, reflecting their generosity as well as Ushaiqer's glorious history.
Clay houses
Ushaiqer is characterized by its timeless architecture consisting of buildings with clay walls, wooden roofs with palm fronds, and doors and windows made from local wood and other materials. Not only will the village's houses captivate, but also the unspoiled nature of its old farms that take you back to a beautiful past.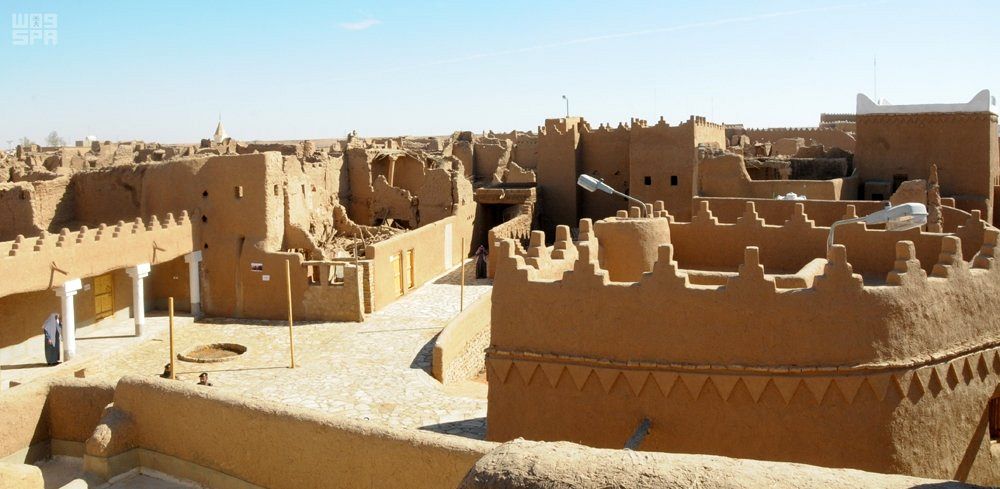 Must-visit places
When visiting Ushaiqer, check out the following attractions:
-The old Al-Majlis market, famous for selling dates, keligas and other traditional products.
-Grand Mosque of Sheikh Mohammed bin Abdul Wahab where Sheikh Suleiman bin Ali, grandfather of Imam Muhammad bin Abdul Wahab, prayed. He renovated the building while preserving its heritage.
-The village council and Al-Salem Museum, which contains pieces of traditional farming tools, ancient artifacts, documents and manuscripts, some of which can be purchased.
-Al-Jabal Park, the largest park in the province and which is equipped with children's playgrounds and shaded family areas surrounded by trees to ensure privacy and enjoyment.
-Rayghah Park is a nature reserve located north of the city with around 2,000 desert trees, making it an ideal place for nature lovers.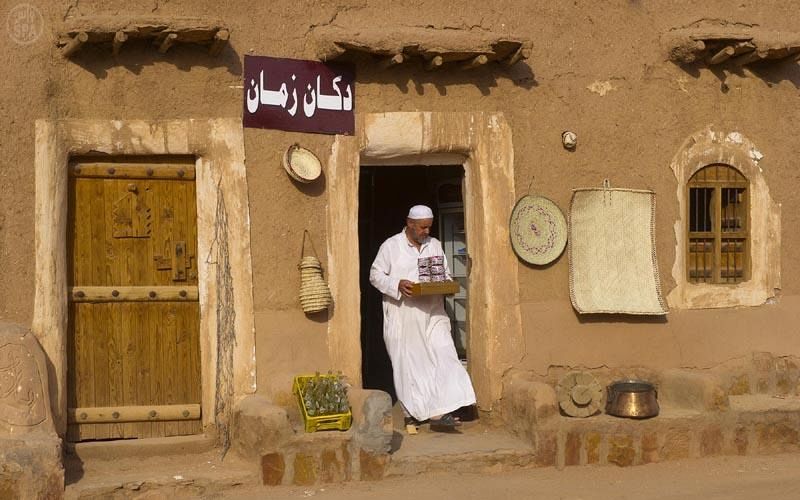 A city of science
Ushaiqer was a major scientific center in Najd for three centuries. Its schools have produced many scholars and scientists who specialized in matters of the judiciary, fatwa and teaching. They also played a major role in the emergence of scientific centers such as the cities of Riyadh and Uyaynah in the 11th century, and the cities of Majmaah in Sudair and Unaizah in Qassim in the 12th century.
---