Articles
/
Wadi Al-Dawasir: a hub of civilization
Wadi Al-Dawasir: a hub of civilization
وادي الدواسر .. أرض الممالك والحضارات
Source: Khuloud Al-Saleh
Wadi Al-Dawasir is a wonderful town to visit in the Najd region due to its proximity to several cities and villages that are home to many historical monuments and pre-Islamic palaces such as Al-Aqeeq Al-Yamani. Covering an area of 48,900 square kilometers, the valley where the town is based is in fact a plain where streams used to flow from west to east through the Tathleeth, Rania and Bisha valleys. However, sand obscured these valleys in 1917. The ancient valley of Al-Dawasir is distinguished by its rich history due to the many kingdoms and civilizations that inhabited the area throughout the ages.
Here are some of the most important historical landmarks in Wadi Al-Dawasir: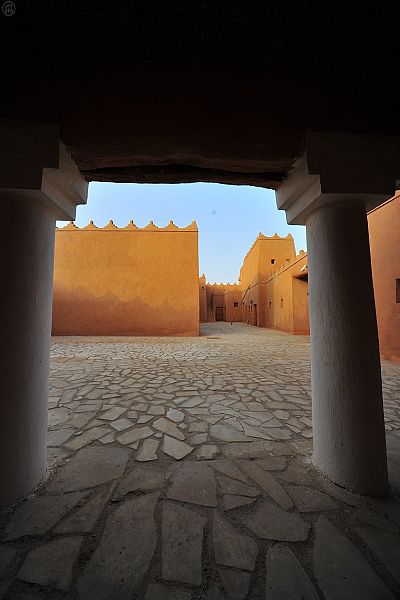 King Abdulaziz Historical Palace
King Abdulaziz Palace (also known as Palace of the Emirate) is considered one of the most important buildings in the province. It was built in 1329 AH on the orders of the Kingdom's founder and covers an area of 5,220 square meters. The palace was designated as the governor's headquarters in the valley.
Rabee Palace
This palace dates back to the rule of the first Saudi state and covers an area of 1,600 square meters. The palace consists of two floors, four corner towers, private residence, reception area, weapons and supplies warehouse and a stable.
Bahjah Palace
This beautiful building was built during the era of Imam Faisal bin Turki Al-Saud and is located in Al-Lidham. Covering an area of about 11,500 square meters, it is believed to be named after the eponymous well.
Al-Khuwairi Fort
The history of this fort dates back to before the ninth century AH and is now called Al-Khuwairi after Al-Khuran of the Al-Dawasir tribe. It used to be a well-fortified circular clay fort.
Ruins and forts of Kinda
This historical residential area has an area of more than 20,000 square meters and includes a mosque, Suqia well, water basin, four corner towers and is surrounded by a partially ruined wall. It also features the ruins of palatial buildings such as the Umm Al-Rayan and Umm Qirdan fortresses.
Abu Touq Castle
This square castle is about 110 meters long with a tower in each of its corners two stories high. It is surrounded by a three-meter-high wall, most of which is now only ruins. Inside the castle are rooms, well, stable and tombs.
Al-Hussain Castle
Dating back to the second Saudi state, Al-Hussain Castle was built by Ibrahim Al-Hussain and covers an approximate area of 592 square meters. It has a tower on the northern and southern walls, while the interior has a well, mosque and bedrooms.
Rock art at Bani Sinama
The Antiquities and Museums Unit at Wadi Al-Dawasir's Education Department has identified a number of ancient historical sites located west of the valley in the mountains of Bani Sinama. Petroglyphs of animals such as camels, ostriches, sheep and predators dating back 1,400 years have been found.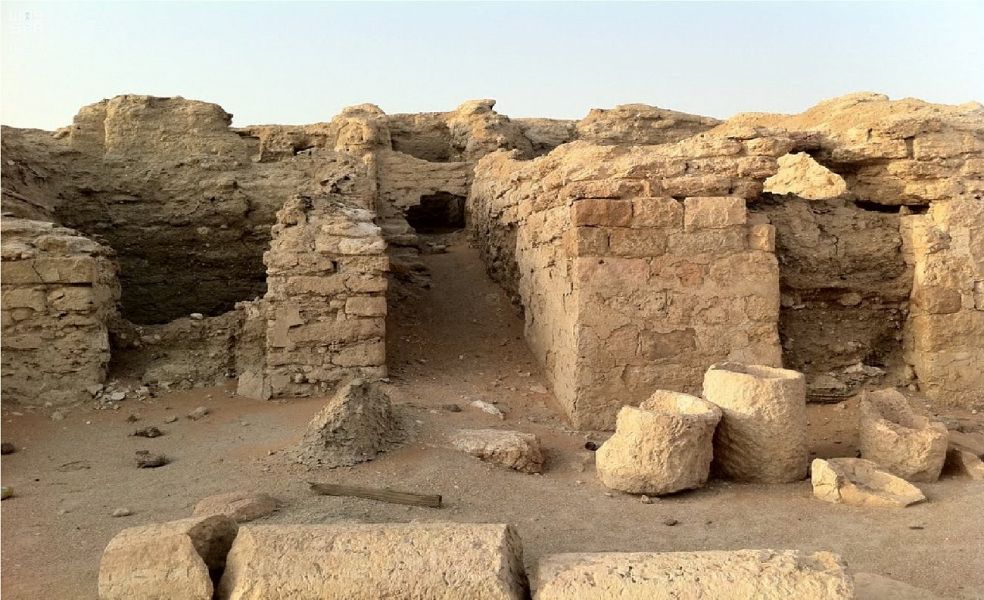 Al-Faw village
The ancient village of Al-Faw is about 100 kilometers from the center of Wadi Al-Dawasir and dates back to 300 BC. It is an important archaeological site that has produced many important finds such as statues of Hercules and Hippocrates since the 1940s.
---