Articles
/
Wadi Namar: A perfect weekend getaway in Riyadh
Wadi Namar: A perfect weekend getaway in Riyadh
وادي نمار وجهة الرياض الترفيهية
Source: Khuloud Al-Saleh
The south of Riyadh is full of wonderful green spaces including Wadi Namar Dam Park, a desert oasis area that attracts picnickers looking to enjoy a coastal atmosphere in the sprawling capital. Its pristine nature and beautiful waterfalls has ensured return trips from its visitors time after time.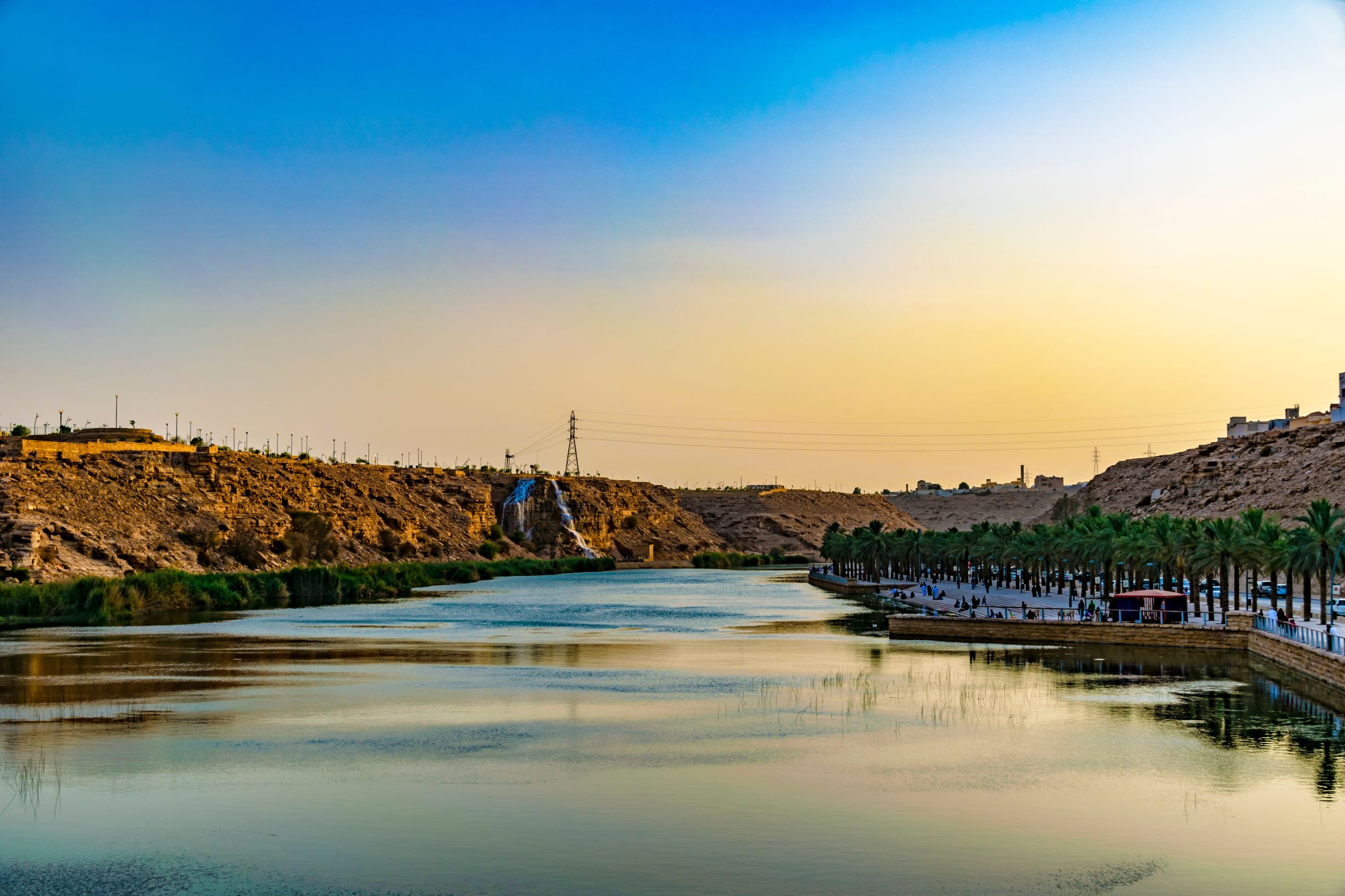 The rise in popularity of Wadi Namar
Wadi Namar recently started to gain in popularity thanks to activities held at the park during the Saudi National Day and the Riyadh Season, establishing it further as a perfect destination for tourists visiting with family and friends.
You can easily reach the area using Google and even Snapchat maps. The valley recently underwent an extensive project to restore its green spaces and improve its services, including the addition of parking lots that can accommodate 800 cars as well as the installation of hundreds of palm trees to add to its scenic beauty.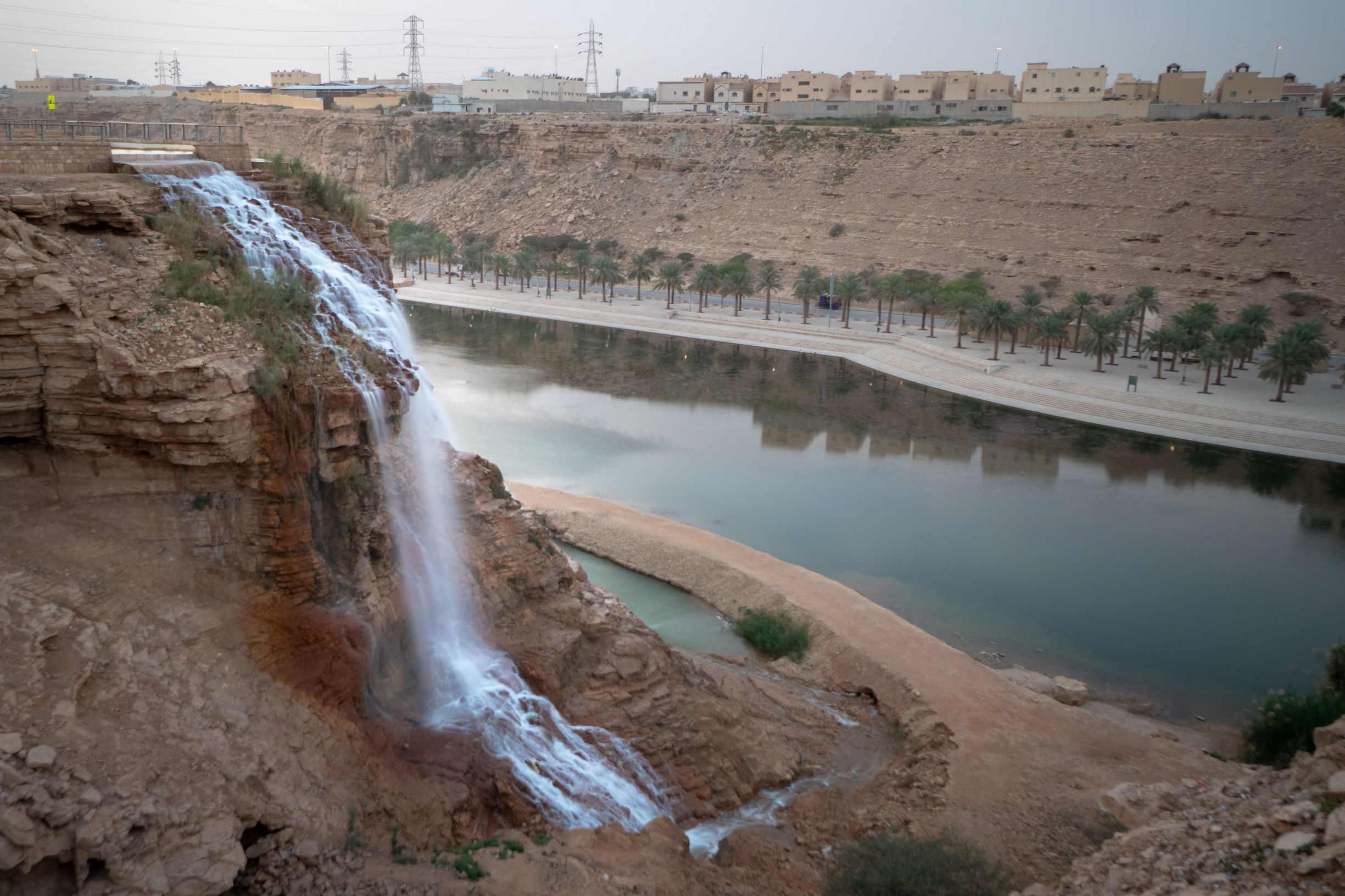 The valley runs all the way to Wadi Hanifah, another popular picnic spot in the Utaiqah district. The lake spans 200,000 square meters and has a depth of 20 meters. All these features add to a destination that is great for a weekend getaway with families and friends. Many fun activities are available, such as hiking, barbecuing, jogging, walking in the designated 892-meter walkway, cycling. Visitors can even sit around the lake and relax or take part in the various water sports.
The valley's Corniche extends along the walkways and has palm trees and public utilities. It also has shaded areas where picnickers can sit and enjoy views of the lake, as well as pathways that allow visitors and hikers to easily move between the various areas of the park.
Wadi Namar features many shops, cafes, markets and food carts offering traditional and modern cuisines. Perhaps what is most noticeable is the design of the valley's road, specifically designed to protect against flooding, prevent instances of car drifting, effectively manage traffic and ensure the place is safe for its visitors.
---